2021 REWIND: AR on Instagram, Snapchat, TikTok, WebAR, Creators' Community milestones and more ⭐️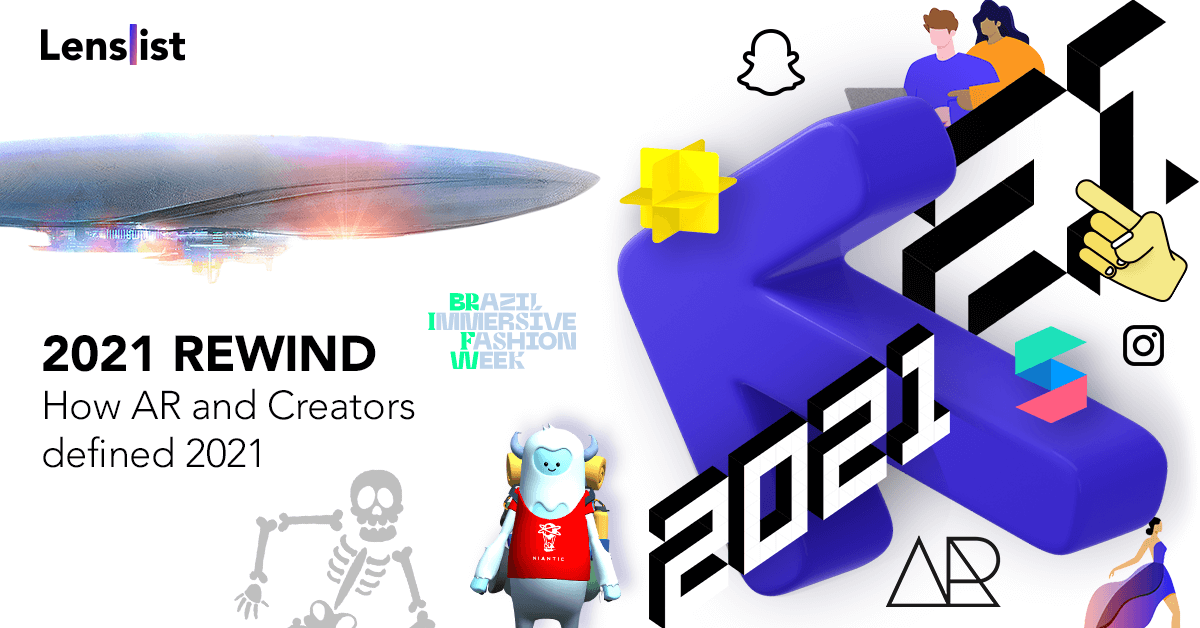 The only time you should ever look back is to see how far you've come.
The beginning of 2022 is the perfect time to get a bit sentimental and remind ourselves what and how we, as the AR Community, have achieved, changed, and improved during the previous year.💡🥳
So let's go back in time! We are here to squeeze the best out of 2021 and focus on how AR was leading the way – of connections and innovation – which is being built and expanded daily by everyone reading this article. 💪💛
It has grown into a huge family – can you believe that in 2021, the number of mobile AR active users reached over 800 MILLION, which makes it almost 10% of the WHOLE WORLD population! 🤩🤩🤩 And it's still rising!
Well, we have a lot of stops to make today, so clue in on our schedule – every platform has its time to shine, and along the way, you'll find some insight and reflections straight from the Creators themselves. 👀✨At the end, we'll sum up what we, at Lenslist, are proud of after 2021 – some joyful numbers and reasons for celebration. 🤗👇
With that being said, please enjoy reliving it all with our list of the most iconic, innovative, notable, and powerful AR moments of 2021 that will make you think, 'Wow, what a year it's been!' 🤩🚀
First stop – Instagram
Many eyes were set on Spark AR in 2021, especially after Facebook's transition into Meta – beginning a whole new chapter of moving forward. As Spark AR is one of the most widely used AR platforms, the expectations for constant improvement are very high – and in 2021, Spark AR listened to the Creators and surprised us with a list of new features and helpful advancements. 😉
What we witnessed in 2021 and are still amazed by is vast Community growth – happening faster than in a blink of an eye – reaching now over 700 million AR users across Meta's apps and devices interacting with AR every month. 🤩 With such a global audience, AR takes on a whole different meaning – not only extending but altogether redefining the world of creativity.
Hottest IG AR Trends 2021 👑
Hand Tracking
Rolled out in November together with Body Tracking, this update was a breaking point for the Spark AR Community – playing with hand movements and experimenting with gestures brought endless ideas of what we can create, trigger, open, transfer, and more with our hands. ✋🏻🤚🏻
Body Tracking
Giving a second life to our bodies – letting our elbows, knees, or other joints create a story of their own, all thanks to this feature 💡 We love how Creators got crazy with their moves in 2021. 👯‍♀️
Cosplay
Even for a brief moment, becoming your favourite character and hanging out in the magical universe gives people a chance to feel like they are the hero (or the villain 😈) themselves – with many fabulous premieres in 2021, we could witness the coolest Cosplay Effects ever!
Interactive
Playing the primary role in an interactive Effect is always trendy. The need for engaging experiences has grown in the previous year, but luckily, the ideas keep coming, and Creators keep us busy! ✨
CyberPunk
Futuristic aesthetic filled with hot pinks and bright blues inspired by the tech-visionary dystopian world is what the Community shared a lot of in 2021. 💜 Spark AR Studio's users were also invited to join the Cyberware Challenge – one of Spark AR's largest cash prize competitions of 2021 – built around the Cyberpunk 2077 theme. 👾
Liquid / Substances
2021 was all about going with the flow – literally. 🌊✨ Creating liquid illusions excites your senses, leaving a virtually smooth, watery, or metallic impression. 🤗
New Features
Making its way through 2021 and paving the best future possible for the Community, Spark AR made sure to deliver as many changes and upgrades in Spark AR Studio to support the Creators' desire to innovate, experience, and learn. 🚀🚀🚀
Spark AR Curriculum
The moment we stop learning, we stop growing – and Spark AR is fully aware of the importance of education and training, especially in the full context of the metaverse. So since January – both those who are only beginning their journey with AR and advanced users – have had the opportunity to build or develop their personal and professional skills with Spark AR Curriculum. This new online learning course brought together with Facebook Blueprint, features different learning materials tailored to every level of AR expertise – choose your path and let professionals guide you!
Spark AR Curriculum
New Segmentation Textures and Improved Target Tracker
Back in May Creators were given various possibilities from combining multiple segmentation textures, easier control over their works, and more flexibility, to detecting different target images that trigger an AR effect.
New Spark AR Capabilities
New AR Library: Patch Assets, Blocks, and Colour Lookup Textures
The Creator Community has grown so much over the last year – thanks to that growth, new Effects, fresh inspiration and exceptional talent – the expansion of the AR Library was possible. In June, custom assets built by expert Creators in the Spark AR Partner Network became a part of the AR Library.
Expanded AR Library
FB Connect Event Features: Hand & Body Tracking, Multipeer API, and Certification
a.k.a features that stole the show ⭐️
During Connect 2021, Spark AR finally rolled out the most-awaited features – which, as anticipated, took the Community by storm and became one of the biggest trends – Hand & Body Tracking joined the Spark AR family. Since then, the Effects list has been filling up with incredible examples of hands, legs, and other body parts attached to magical assets – from sparking a flame through opening a portal to disguising yourself in golden armour.
Multipeer API feature – hot news for those who enjoy video calls and wish to transform them into a fun interactive time with your close ones – games, quizzes and challenges are only examples of what Creators can design as Group Effects. The more, the merrier!
In 2021, the term 'Spark AR Creator' took on a whole new meaning – now, one is perceived not only as an innovative mind with a title but a real profession with fundamental business skills – to be explored by companies, brands and agencies. Therefore, Spark AR shared an opportunity to obtain a Facebook Certified Spark AR Creator badge – now updated according to new Meta templates – after passing an exam (here Spark AR Curriculum x Facebook Blueprint courses come in handy). This badge opens many professional doors, allows ARtists to find exciting projects, and work with various partners.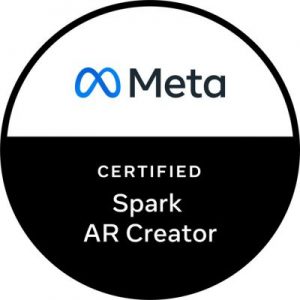 Spark AR Creators Awards
Being recognized, both by the Spark AR team and other Creators, is truly the best feeling ever – that's why, since June, within the Awards bookmark on Spark AR Hub you can celebrate your successes, milestones, and coolest achievements like Proud Publisher or Trendsetter. Find out more about the awards here!
Introducing the Spark AR Creator Awards
Biggest Event
Facebook Connect 2021
One word – metaverse. The hot-button of 2021. The vision which Facebook, now Meta, is moving towards. The event was led by Mark Zuckerberg, together with the key people from Meta's team, discussing – to put it shortly – our online future. Decentralized networks, digital currencies, personal avatars, 3D assets or virtual real estate are only some of the most widely discussed prospects, however, one thing for sure is that AR is carrying this physical-digital transition. Augmented Reality Creators are the foundation of the whole 'metaverse' project – balancing on the real/virtual environments is the first step to enhance the physical world with digital items. That's why Creators and their development is now a priority in the eyes of Meta, and Spark AR, supporting them through providing tools and upgrades.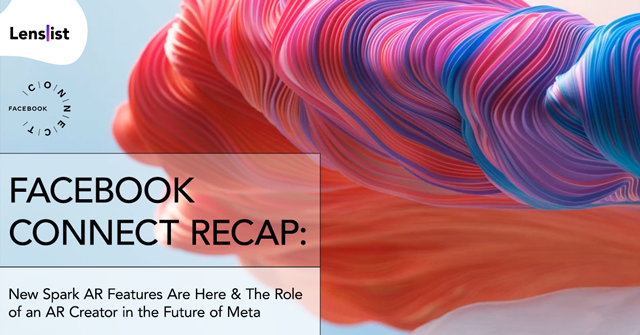 Facebook Connect Recap
Spark AR: 2021 in Creators' Eyes & Predictions for 2022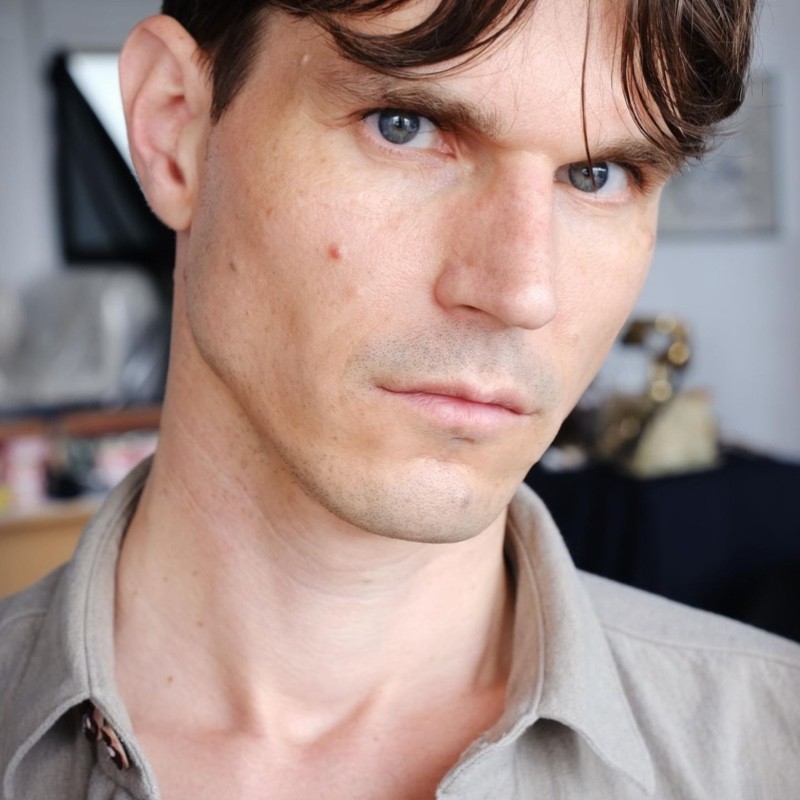 Gijs Wahl
AR has changed from a fun way to alter your appearance into a full-blown medium for design as well as art. AR is not an addition, I feel it is on an equal footing with any other reality. And the real magic happens in the contact between these realities rather than by replacing one with the other. AR is not world-building (such as VR), it is world-changing!
I'd love to explore all experimental tools that can help in developing architecture & infrastructure for the metaverse, such as object spawning and Lidar or other depth measuring techniques (some are already in Lensstudio); 3d body tracking; machine learning to be able to segment and use many different shapes and objects; further 3d integration with the professional external apps.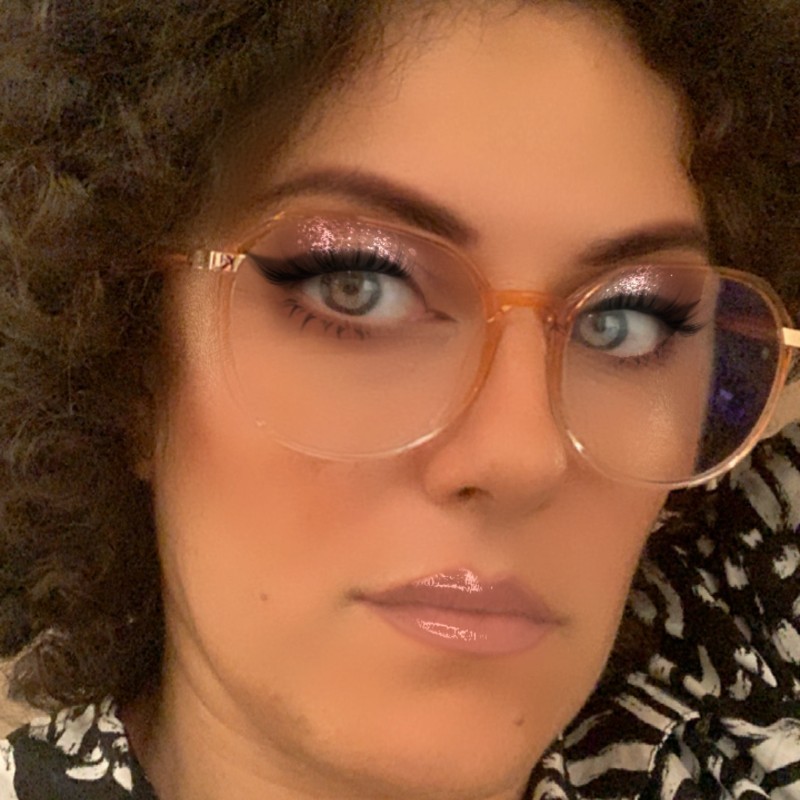 Florencia Raffa
AR for me is in the beginning and there are many things to discover, we are part of these changes, and I know it will be growing. We still need to create to discover new ways to make AR. This year I was surprised by the fast-growing, amazing, and inspiring, and we built something so big that I'm super proud to be part of this!
In spark I love to see improvements in the performance, also I love to have more features like a bare head, or in hand tracking more details in the fingers to put a ring or a bracelet, also the 3D body tracking to make characters…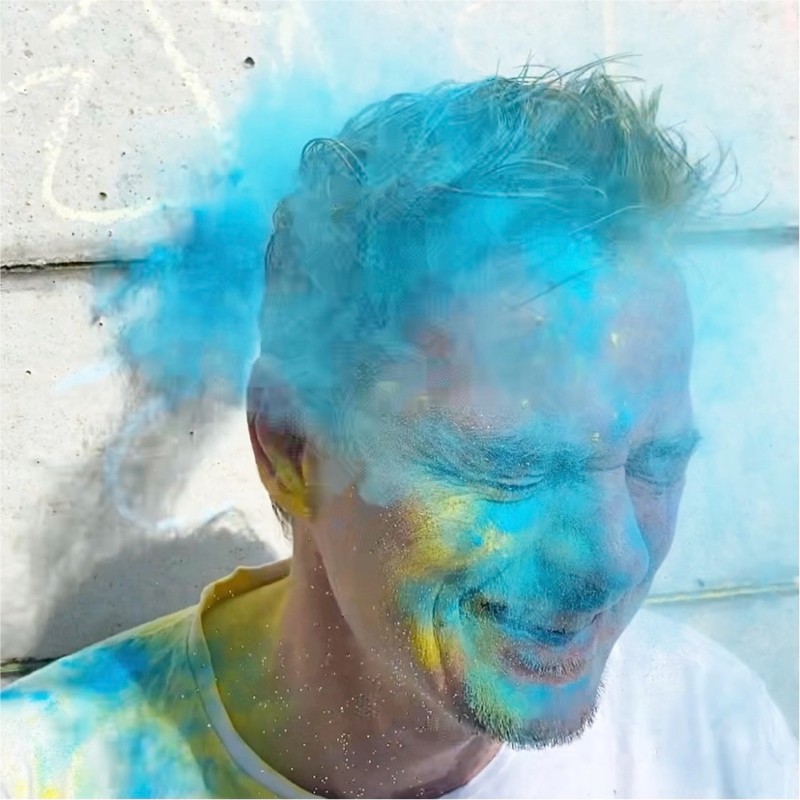 Chris Pelk
2021 has been the year when the novelty of lenses, effects, and filters has worn off a bit. I notice that I have to explain less and less to clients what AR can mean for their company. On the other hand, a lot of cool new features have been released. For example, features that go hand in hand with new hardware options such as Lidar scanning. Or full-body scanning, which I still find a bit shaky to work with, but has been a big step.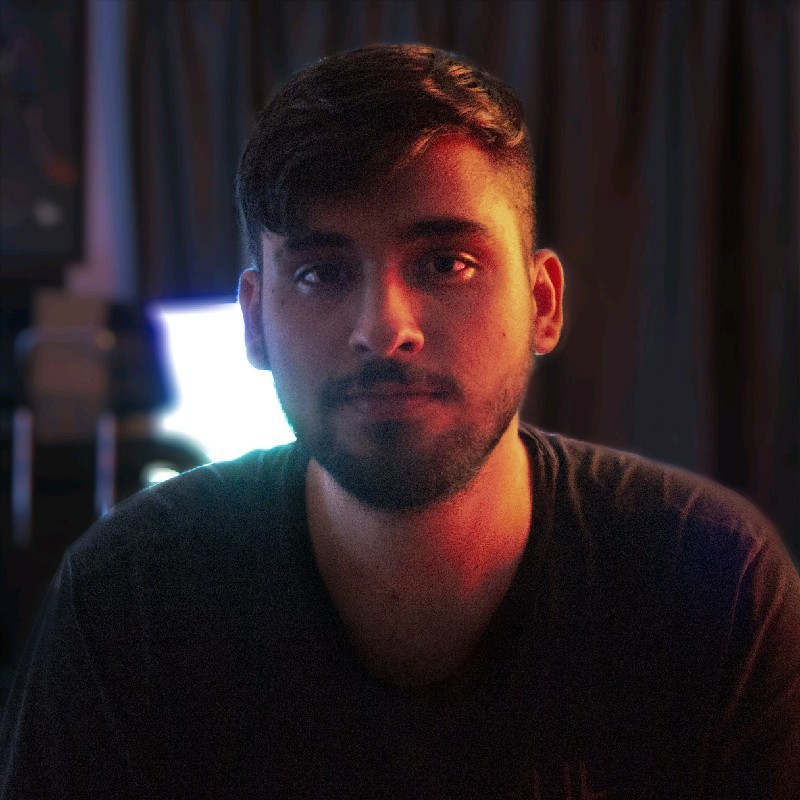 Roman Pillai
These days I'm seeing a lot of online education courses, free workshops, and most importantly contests being hosted. It's a bit overwhelming for me to hear all this buzz around me but I'm very slow to adapt to change. If 2020 for AR in my experience was a small town, 2021 for AR will become a big metropolitan city with Spark AR Go coming soon for mobile applications. Now has never been a more important time to truly stick out from the rest in terms of ideas, quality, and client relationship since this market is going to get saturated in 2022 as per my expectations.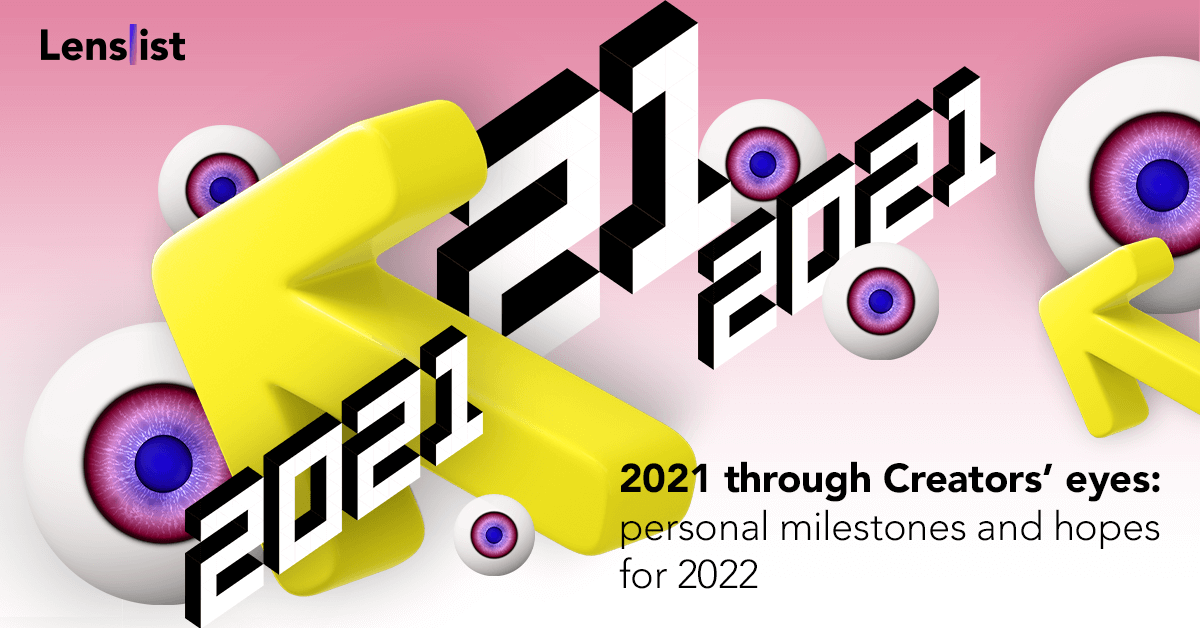 2021 through Creators' eyes: personal milestones and hopes for 2022
2nd stop – Snapchat

With a personal Memories 2021 Recap, Snapchat made us feel nostalgic and relive the best moments of last year – now it's time to return the favour and look back at AR successes, upgrades, novelties and hottest news from Lens Studio that defined 2021.
Every year has its ups and downs, and 2021 was no different. But when it comes to advances in Snap AR, we're going to call the past 12 months a monumental success. We saw so much innovation and creativity from our team and our community, and today, we're celebrating all of it.
Over 1 million new Lenses, thousands of new Creators, never-ending inspirations… the reasons to celebrate go on and we're here to list them all, starting off with Snapchat's favorites:
Top 6 Snap AR Trends

Future of Shopping
The struggle of 'Ugh, I don't know what to wear' or 'Should I buy this or that?' is something we can all relate to – or COULD – because now thanks to thousands of awesome Fashion Lenses, every look and purchase is perfect. 💜
Revolutionizing the world with AR
Surprising us with constant innovation, experimenting and going beyond what our brains can comprehend – is exactly what Lens Creators are best at. 🤩
What's Poppin'?
The most 'trendy' category of them all – capturing some of the most iconic moments in our cultures and lifestyles. ⭐️
AR for Good
Getting the message through – loud and clear! Big hearts and huge power – AR unites us all for a good cause. 💪
Sounds
The world feels better when there is your favorite tune playing – and now you can become a part of it too! 🔈
LiDAR
Taking digital interaction with our environment to the next level! 🚀
Updates brought to Lens Studio in 2021

Lens Studio 3.4
First powerful release in February, adding more creativity chunks to the previous version:
Lens Studio 4.0
A huge May update brought new tools to build even more immersive Lenses, more tips and guides in links!
523
Three digits, huge possibilities. Introduced in December, 523 was an idea born in a small office at 523 Ocean Front Walk in Venice. It is Snap's first content accelerator programme, meant for supporting small, minority-owned content companies and creatives. Starting from February, up to 20 chosen applicants will receive help from Snap for 6 months, from funding and mentoring to marketing and education.
Lens Studio 4.10
Released at the end of 2021 during Lens Fest, finishing the year off with a bang and a set of fresh audio-visual possibilities that bring even more depth and innovation than before:
Biggest Event & What's New?

Lens Fest 2021 and its spectaculAR novelties
As we're summarizing the previous year right now, Snapchat wrapped 2021 during Lens Fest – the biggest event for all the peeps at Snapchat, uniting Creators, Snap AR teams, Engineers, Businesses, Developers, and Partners. For 3 busy days, the Community celebrated success, growth, updates, new features and showcased a lot of stunning ARt from all over the world along with the most memorable partnerships from 2021! 💛
Apart from the above-mentioned features, Snapchat introduced brand-new Spectacles possibilities, which make these smart glasses provide even more fun, last longer, react to locations and share everything with your friends – thanks to Connected Lenses, Location Triggers, and Endurance Mode.
2021 belonged to the Creators and Snap decided to show how proud they are – by surprising the Community on the final day… with the first-ever Lens Fest Awards! 9 different categories and 9 iconic Lenses – the best way to finish Lens Fest 2021 🚀
Dive fully into our Lens Fest Recap ➡️ Creative Track & Business Track
Snap AR: 2021 through Creators' Lenses & hopes for 2022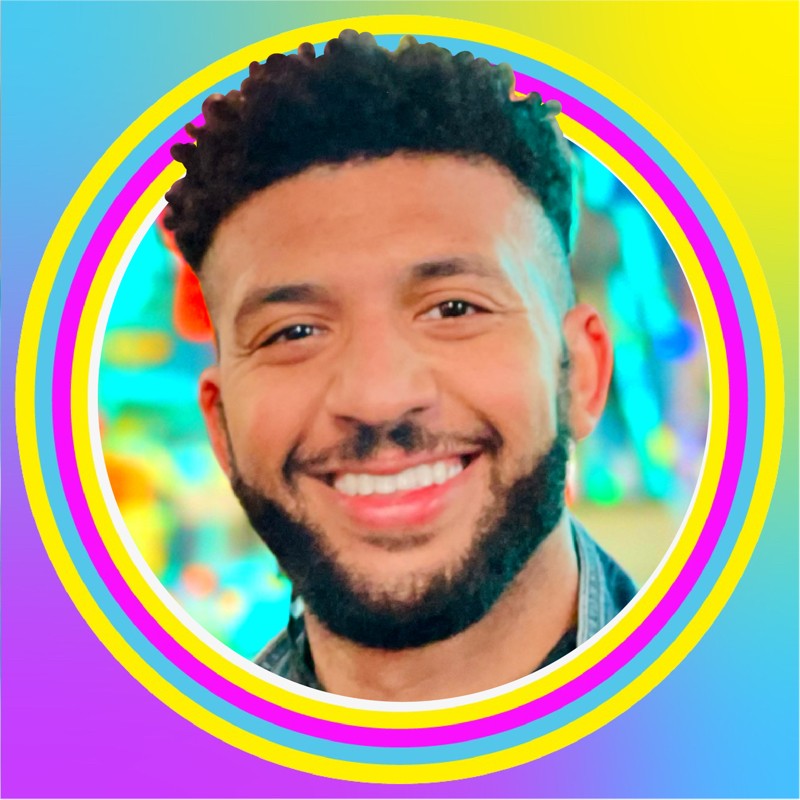 Don Allen III
AR has changed from being primarily focused on people's faces and experiences on them to being more about world-facing experiences.
I really want to see them both support full-body tracking as awesome as Lens Studio. I would love it if we were able to export the tracking data out to use it on other platforms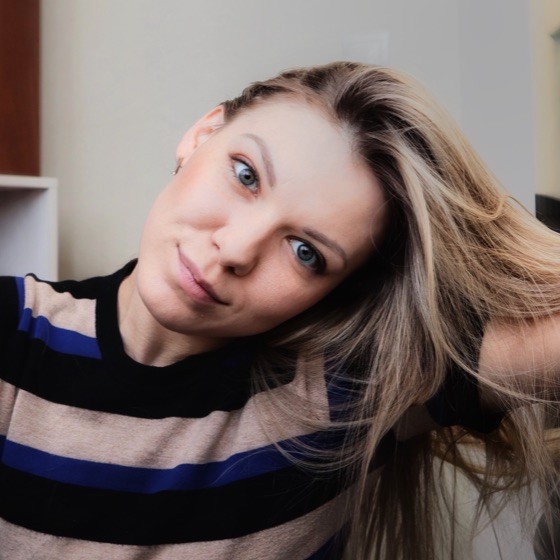 Anastassiya Marchenko
This year, AR has changed from a chrysalis to a butterfly, not yet fully mature, but already strong enough to boggle people's minds, delight, and amaze them with its capabilities. The creators this year are no longer limited to filters and lenses just for the face, now they create full-length images. You can interact with augmented reality objects just by touching them with your hand, and it's amazing.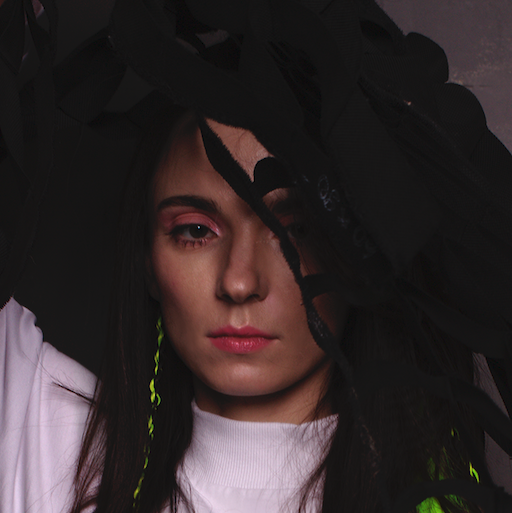 Olga Isupova
AR becomes more interesting and comprehensive mostly thanks to the development of each individual creator.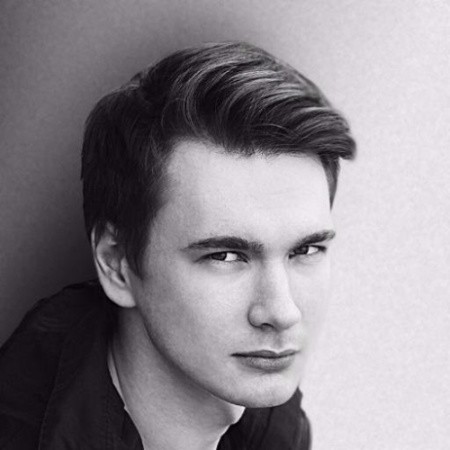 Maxim Kuzlin
In my opinion, we are going to see more AR fashion-related stuff, like the ability to buy digital clothes. Also, I'm hoping to get more AR glasses so we can experience new AR trends!
3rd stop – TikTok

One app with a huge package – of basically everything. It seems like TikTok is covering every aspect of our lives nowadays and in 2021, the time came for AR to conquer the TikTok Community as well. Augmented Reality Creators are slowly paving their way through TikTok, and even though it's not yet a fully developed space in terms of AR, there are more and more Effects going viral and being seen on the For You Page. TikTok is a place crowded with trends, flashbacks, throwbacks and more – a perfect habitat for AR to settle in and make 2022 – THE yeAR!
To celebrate the beginning of 2021 back in January, TikTok decided to follow in other AR platforms' steps and rolled out its first LiDAR-powered Effect – a ball exploding with confetti and a floating "2021" in the air.
To ring in 2021 we released our first AR effect on the new iPhone 12 Pro, using LiDAR technology which allows us to create effects that interact with your environment – visually bridging the digital and physical worlds. We're excited to develop more innovative effects in 2021! pic.twitter.com/6yFD2FfHta

— TikTokComms (@TikTokComms) January 6, 2021
In August, TikTok introduced its own AR development platform – TikTok Effect Studio – currently open for Creators to test out in beta. You can sign up now and start being a part of TikTok's AR revolution, just like others did 💜:
4th stop – WebAR

Apart from Social Media AR platforms, Creators can deliver AR experiences independently through web-based AR. In 2021 WebAR technology was blooming – more and more developers are choosing this solution for delivering AR magic, without the need for expert-coding knowledge or building a whole app. Check out some of our favorite softwares and projects from 2021! 👾
8th Wall
Being a world-class developer platform with powerful AR tools, 8th Wall lets its users and partners transform their browsers into a meaningful, innovative journey. Together with AR agencies and partners like Aircards or Hoopla Digital, 8th Wall is proud to showcase a long list of worldwide known customers and successful case studies. From Drop Vaults for Nike through Car Configurator for MINI Cooper to Super Bowl Portal for Pepsi.
One of the major 2021 projects, brought by iconic people from Aircards Agency together with Yahoo Creative Studios, Ready Player Me, Ringtail Studios and powered by 8th Wall, took us a step closer to the metaverse – meet Dune AR Avatars. 🏜🧟‍♀️
The Dune movie has the full package – stunning visuals, captivating plot, and Timothee Chalamet. 🤩 Without doubt, it was the most-awaited premiere in 2021, and thanks to this legendary WebAR collaboration, we could create custom Dune-themed AR avatars, dress up in Sci-Fi desert outfits and jump straight into different games or environments.
Explore the coolest collabs

Honorable mentions:

AWE Platform
An AWEsome web app offering interactive ARr solutions for, among others, digital marketing agencies, galleries, real estate developers, cultural events, or university educators.
Augmania
From creating stunning immersive displays to adding a digital layer to your printed content – with Augmania you can master AR and transform the customer-brand interaction.
5th stop – Other AR Softwares
Did you think it was the end of AR programs to choose from? Not yet! So bear with us a bit more and let's uncover other softwares, destined for creating tailor-made AR worlds.
Niantic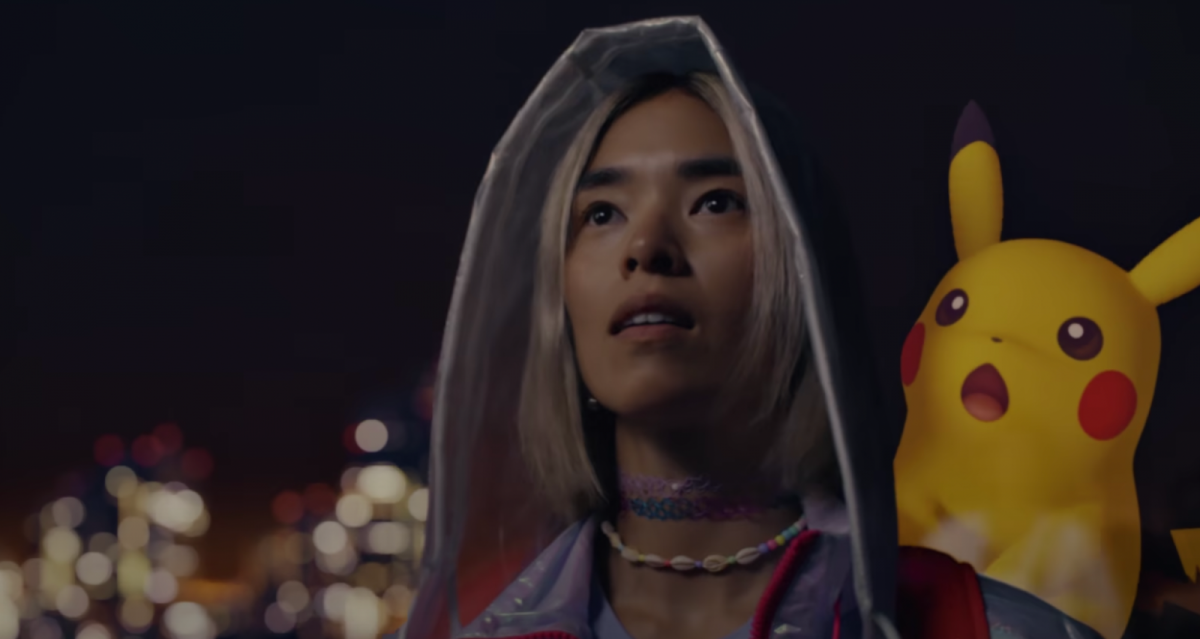 The world's leading AR technology company, record-breaker, and a global phenomenon that needs no introduction. With Pokémon GO, Niantic quickly rose to the top of the AR gaming industry, bringing people together to battle and capture our favorite Pokémons in the real world. After such a global triumph, new games and projects kept flowing in, but 2021 was particularly essential – for the company, for digital Creators, for users, and the whole AR environment.
In November, Niantic launched Lightship – an AR platform enabling Developers and Creators to build the real-world Metaverse – by sharing the powerful technology behind Pokémon Go and other guidance tools (from Real-Time Mapping and Semantic Segmentation to Multiplayer Experiences).
Lightship spent last December organizing its first AR Winter Challenge for Creators – the results are finally here and ready to get you up and running!🚀
Participants could make use of this cute asset (called Doty) and more!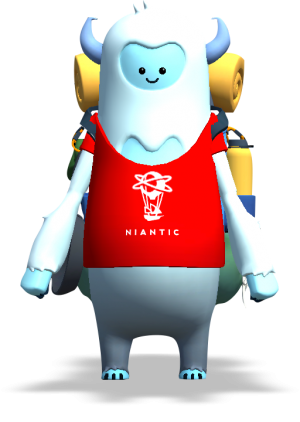 Get started with the Lightship AR Developer Kit here and find inspiration in Developer Demos! 👾👾👾 More info about Niantic in our recent article!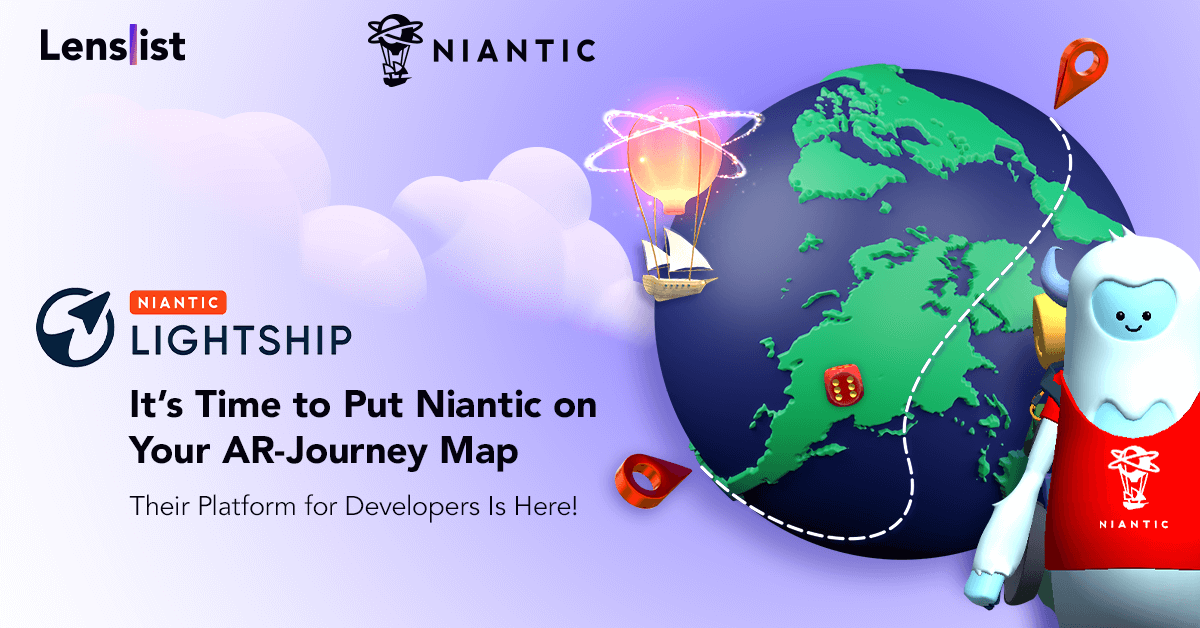 It's Time to Put Niantic on Your AR-Journey Map
Adobe Aero
A proud member of the Adobe family – and since 2019, the ultimate AR booster for Creators who aren't yet comfortable with advanced programming or 3D modelling. The only requirement? Imagination.
On Behance, you can dig into a huge gallery of Aero Projects from artists all over the world, who magically convert Photoshop layers into immersive AR exploration.
A little sneak peek of the Aero ARt:
6th stop – Shorts from AR Events

ARfest 2021
After such inspiring and successful editions in recent years, the AR Community is already counting down to ARfest 2022 – and so do we! With the amount of AR knowledge shared by top Creators from all over the world, the variety of covered topics, and so many AR journeys – ARfest is an event we call a 'MUST'. This atmosphere of uniting Creators, Brands and fans from every corner of the AR world is something you will never forget. So if you still haven't read our Recap from 2021 – now is the time!
Brazilian Immersive Fashion Week
Definitely one of the 2021 favorites for all fashion enthusiasts! BRIFW is an open space, where Creators, Designers, Brands and Consumers can get together, discuss what's new and explore the future of fashion – all in a digital way. During last year's edition, the hot topics discussed were blockchain & NFTs, wearable technology, AR & VR – and how they all influence fashion, art and culture overall. How will it evolve this year? Will digital fashion take over? Let's stay tuned for another BRIFW to unveil all the 2022 stylish novelties. 👀
Last stop – Lenslist
Before we wrap up that huge throwback, it's time to put us in the spotlight. ⭐️⭐️⭐️
Thanks to experiencing this crazy 2021 AR ride with all of you by our side, we can also see how much Lenslist grew over these past 12 months. We are grateful for everyone's contribution, unforgettable collaborations, and all these amazing memories! ✨You drive us to become better and better – and we have to say that we're very proud of all the numbers, achievements and milestones from 2021 💪💜:
We really appreciate all of you and hope we'll be able to do even more together this year!
Stay tuned for more and…
Let's make 2022 OUR YEAR!