Lens Fest Recap 2021: Creative Track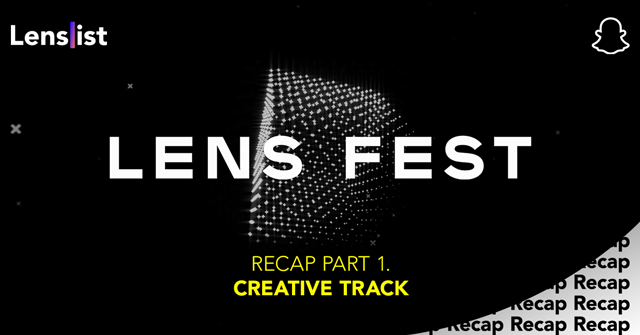 Unleash your inner ingenuity with Snap AR.
The history, the power, and the magic of Snap AR and the Community all in one place – the best stories are told at Lens Fest and now it's time to look back at how lots of amazing people shaped 2021 for the Snapchat Community. A year has gone by since the last event and let us tell you… We can't believe how Snap AR, its team, engineers, and our beloved Creators have grown 💜✨ These 3 days were full of incredible projects, heartful initiatives, unstoppable innovation, endless creativity, and…BIG numbers. What has Snap AR prepared for us this year? Buckle up for a cool recap and let's relive it together. 🚀
The sessions were divided into two tracks: Creative and Business – to show you how AR innovation can work both ways 💪 You will also find Demos and Workshops intertwined in some places along the way so you can enjoy practical tips from the best of the best. 🤗
To make it more clear, we'll take it one track at a time – this article covers the Creative Track – sessions for all Creators to enjoy. 😉💜
DAY 1 (7.12) Creative Sessions:
DAY 2 (8.12) Creative Sessions:
The power of Snap AR, in Your App
Building the Future of AR with Spectacles
DAY 3 (9.12) Creative Sessions:
Day 1 a.k.a. starting the Lens Fest with a bang 😎
Welcome to Lens Fest
A great entrance and an exciting introduction from the Snap Co-Founder himself, Bobby Murphy, was the best way to get us up and ready for a set of intense sessions 🔥This year's mission? To celebrate the Lens Community, share success stories, showcase the latest updates in Lens Studio and talk about how Snap is changing from just being fun and playful to "also creating a world of utility".
And the numbers below prove how Snap AR, Lens Studio, and the Community grew over the last year 👇:
250,000 Lens Creators, including brands, developers, and partners, from more than 200 countries and territories.
Over 2.5 million Lenses made.
More than 3.5 trillion views.
Such a powerful Community! To expand the possibilities and creative boundaries, Snap AR doesn't stop moving forward – Trevor Stephenson, Snap Senior Manager leading the Engineering Team, has brought some new hot announcements. Over the past year, a lot of hard work was put into improving Lens Studio – and that's how a new update, Lens Studio 4.10 has landed, delivering some of the coolest features ever! 🤩👇
A New Sounds Library = Now you can add Snapchat's licensed music and audio clips to your own Lenses. ⭐️
Real-World Physics = AR objects reacting more realistically to forces of physics like gravity and collisions. ⭐️
World Mesh = Users with lower-end phones can now view and interact with Lenses that integrate more real-world geometry data for digital objects. ⭐️
API Library for Real-Time Data = Enabling real-time information taken from different sources like the U.S. stock market or weather data and applying them to Lenses, so far Snap's partners include FTX, Alpaca, Accuweather, and iTranslate. ⭐️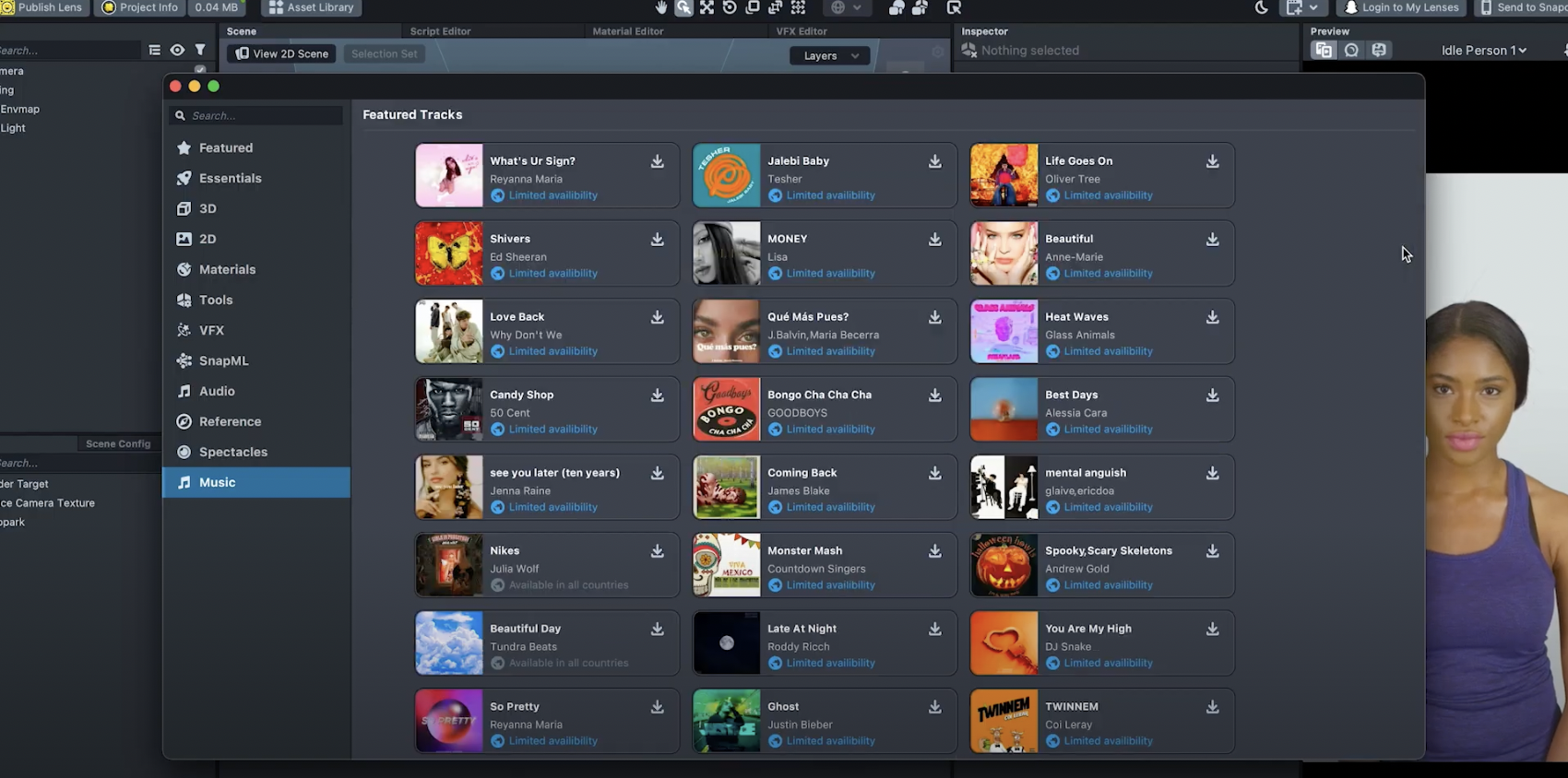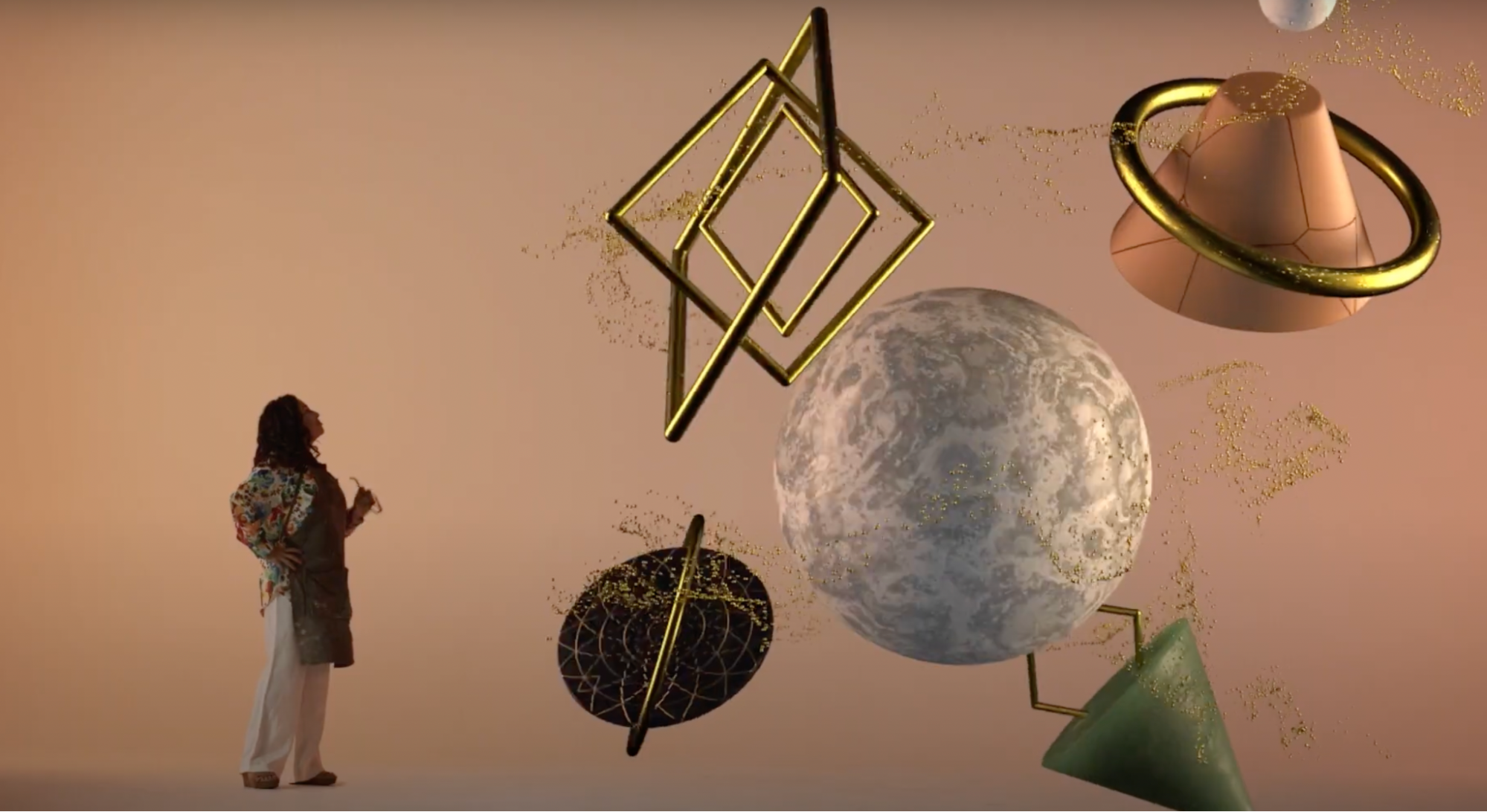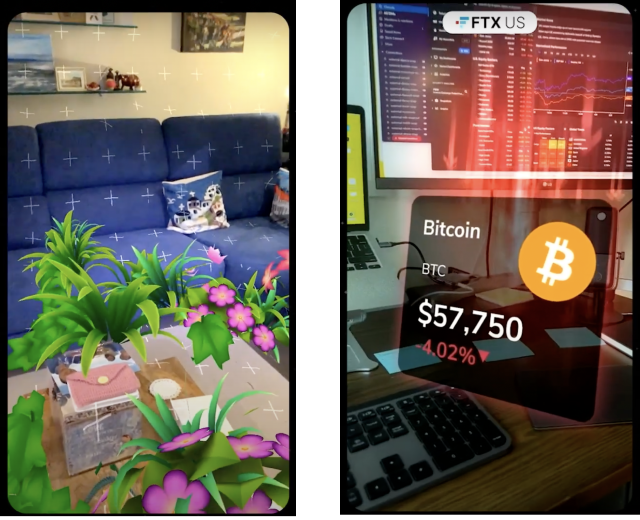 Coming soon, you will also be able to transform local landmarks into AR thanks to Custom Landmarkers – scanning any objects or places from the real world and building whatever AR idea you come up with – on top of them. 🗽🎡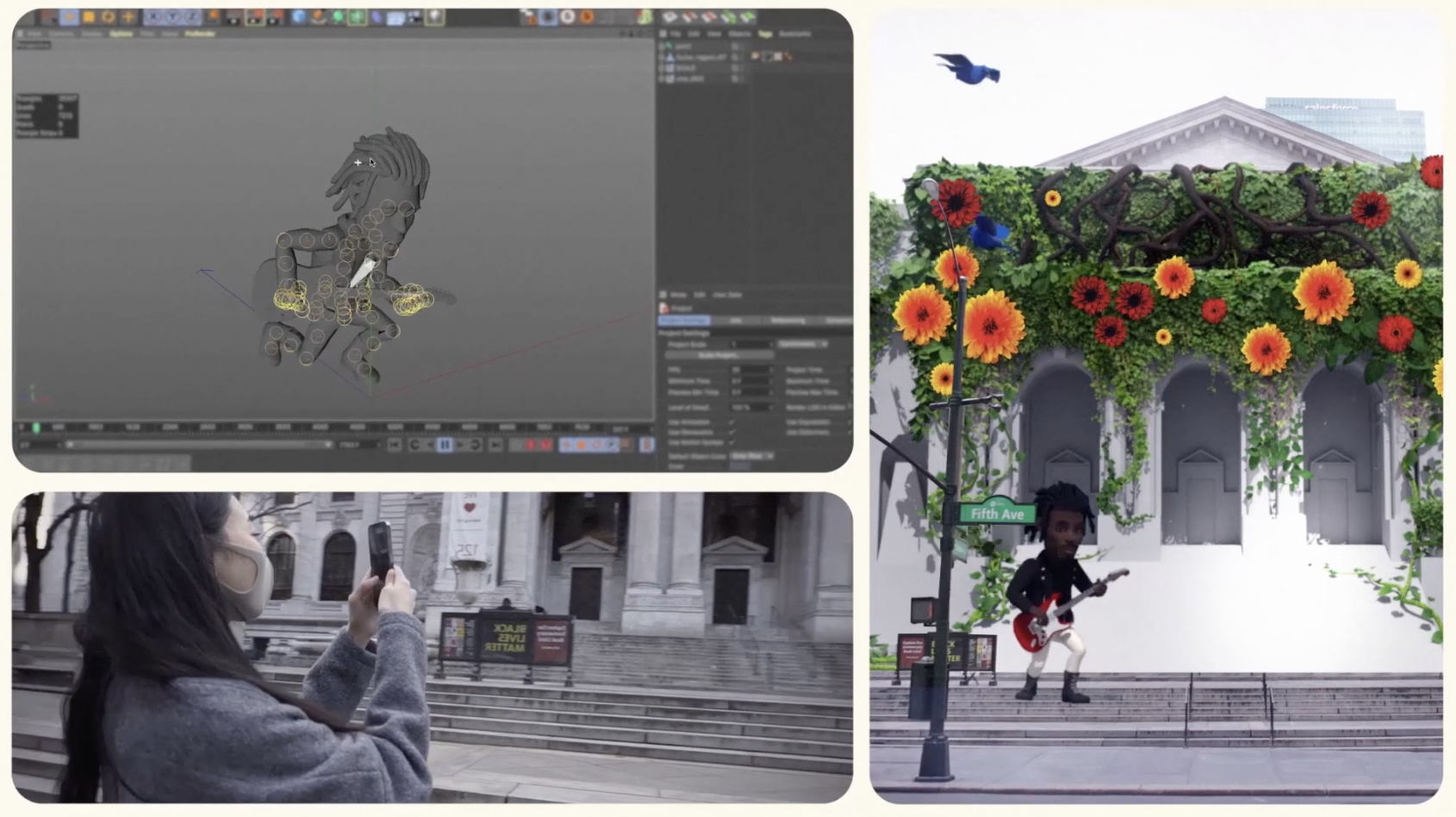 Community's growth contributes highly to Snap AR's evolution and it's really amazing to see how more and more brands, Creators, and developers build AR experiences – Sophia Dominguez, Snap's Head of AR Platform Partnerships, showed us some of the most exciting real-life examples proving the strength of AR like Michael Nickel building BLNK into an AR music powerhouse or Hardik Shah of Super Fan bringing AR for clients across India.
As Snap AR continues to support its Community and find new ways to innovate, recognize, and monetize – there are many amazing places for you to grow, get funding, and build your own experience:
Snap Lens Network – find paid opportunities to work with brands and companies, receive funding, and gain access to some AR tools in advance.
Creator Marketplace – providing opportunities for top Lens Creators, Developers, and Partners, you can find here top talents within Snap's AR ecosystem! What's more, soon Snapchat will be launching Lens Packs – you will be able to feature categorized Lenses on your profile for Developers to buy.
GHOST – in other words, Snap's AR Innovation Lab, with $4.5 million in special funding for research and development, now accepting new applications!
If you're a fan of Spectacles – you're lucky! Learning, shopping, experiencing art, and playing games will now be on another level, thanks to new Spectacles capabilities. 😎
Connected Lenses – Now share the same Lens with your friends in the same space.
Location Triggers – Experiences can be customized based on location.
Endurance Mode – Your Lenses now can run longer by turning off the display in between interactions.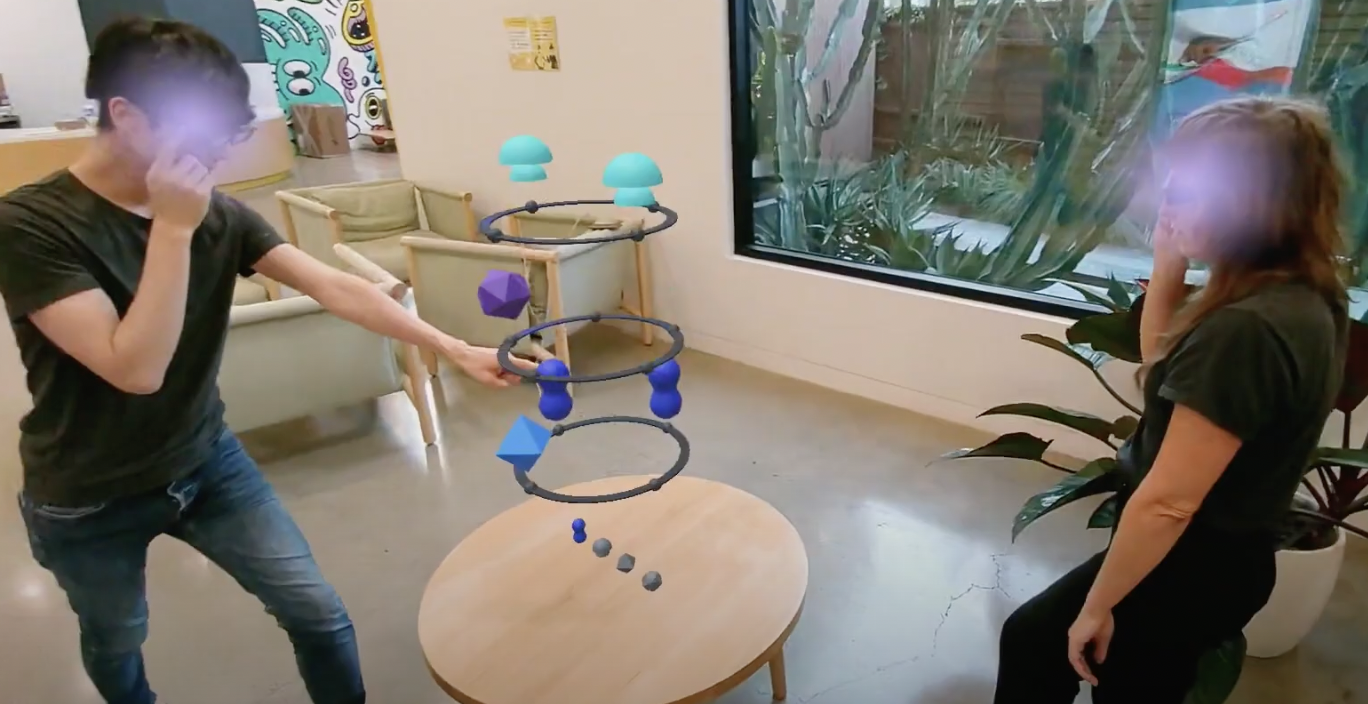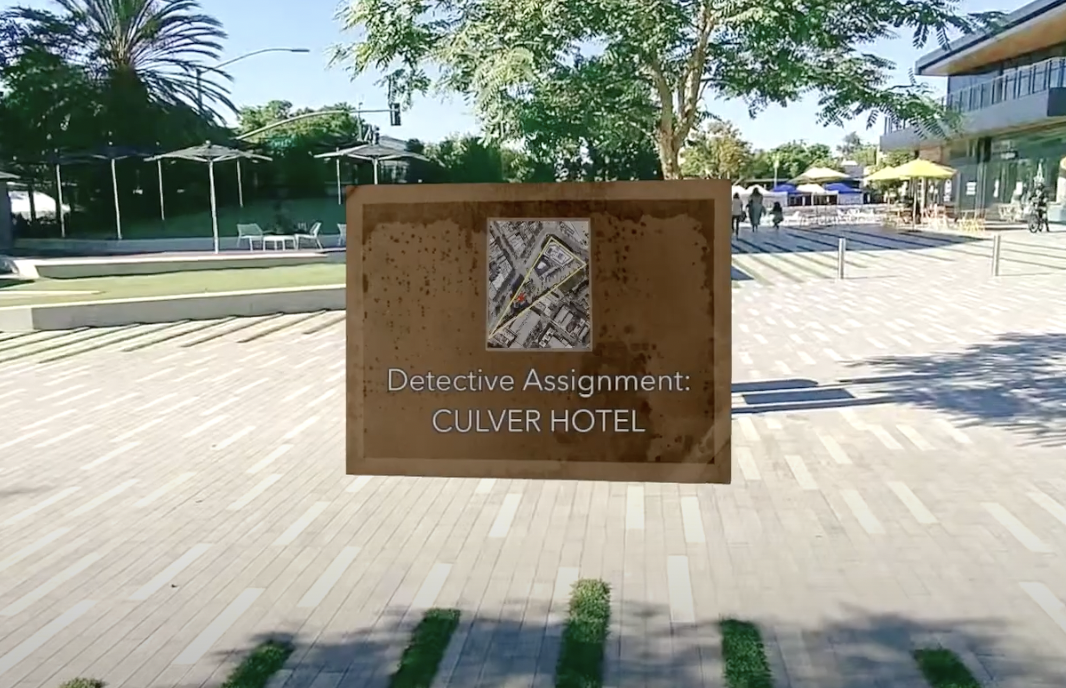 Grab your Spectacles and experiment with the world around you! 😉👀
On the other hand, if you're an App Developer, Snap AR has something for you, too! Let KP, Snap VP, Platform Partnerships, introduce you to the Camera Kit – bringing the power of Snap AR into your own products and experimenting with AR in your own app! Look at Camo – turning your phone into a webcam, a case study straight from India – Moj, a super popular app to create short videos or complete daily challenges, or DressX app – AR is now debuting in lifestyle, fashion, online meetings and more!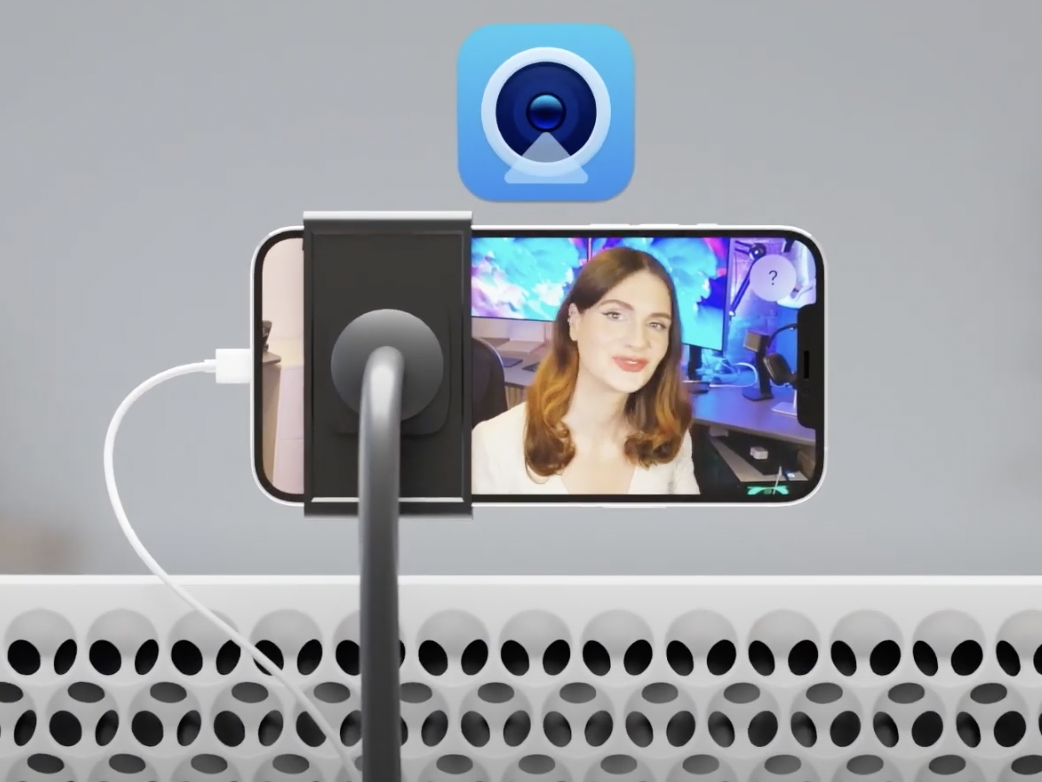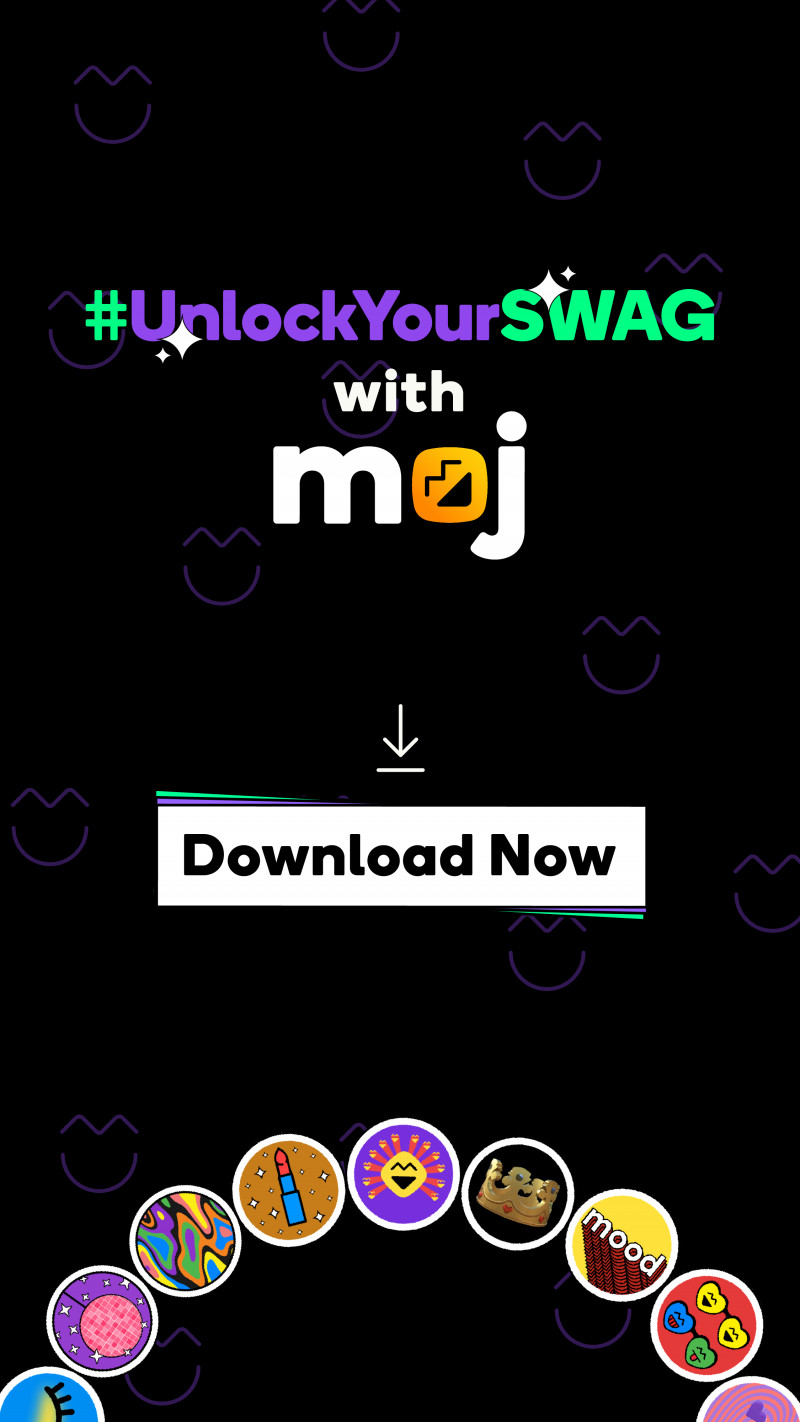 Ok, time for a Demo! Snap is super excited to walk you through one of the new features – SOUNDS ⭐️Get comfy, and join Olha Rykhliiuk, a Snap Engineer, for a Demo Session!
The Snap AR Ecosystem
Engagement and connecting with each other is crucial to creating an ecosystem, where ideas have no limits and AR power means the people. Snap Lens Network, the foundational program, along with Creator Marketplace, are places where Lens Creators, Partners, and Developers can feel at home.
But that's not all. Joe Darko, Snap Head of AR Developer Relations, mentioned a program called YELLOW (obviously Snap's fav color 😉) – a collection of programs supporting those who want to build a company at the intersection of creativity and technology.
💛Discover what YELLOW can offer at https://www.yellowla.com/💛
For those who share their passions and knowledge locally and globally – a new Snap AR Lens Ambassador Program awaits – congrats to everyone who joins! 💪
Before the next session – it's time for another Demo 🚀Learn how to optimize your Lenses and build with templates with Yevhenii Kalashnikov, Snap AR Studio Designer, and Olesia Voronova, Snap AR Engineer. 💡💡💡
Wow, day 1 is over! Before reading a wrap-up from days 2 & 3 – check out these super insightful Workshops and try out new features yourself. 😄
Lens Studio: New Feature with Snap AR Engineers, Amir Alavi, and Nico Shi.
Face, Hand, Body, and Gesture Tracking with Lens Ambassadors: Shimenta and Alex Bradt.
Day 2 a.k.a. YAY, even more success stories!
The power of Snap AR, in Your App
We already know how powerful Camera Kit is and how much it can bring to our own app – in this session, Benjamin Lo, Snap Product Manager, gave us a behind-the-scenes look at how it works and what we were waiting for – more successful examples from the Snap's partners themselves – introduced by Brooke Dewitt, Snap Product Marketing Manager. 🤗
JULIE KRASNIENKO. FOUNDER OF DRESSX
In DressX, which delivers digital clothing to many users, Camera Kit is integrated into their daily routine. How to allow people to try digital clothes in real-time? "Camera Kit works like magic", says Julie.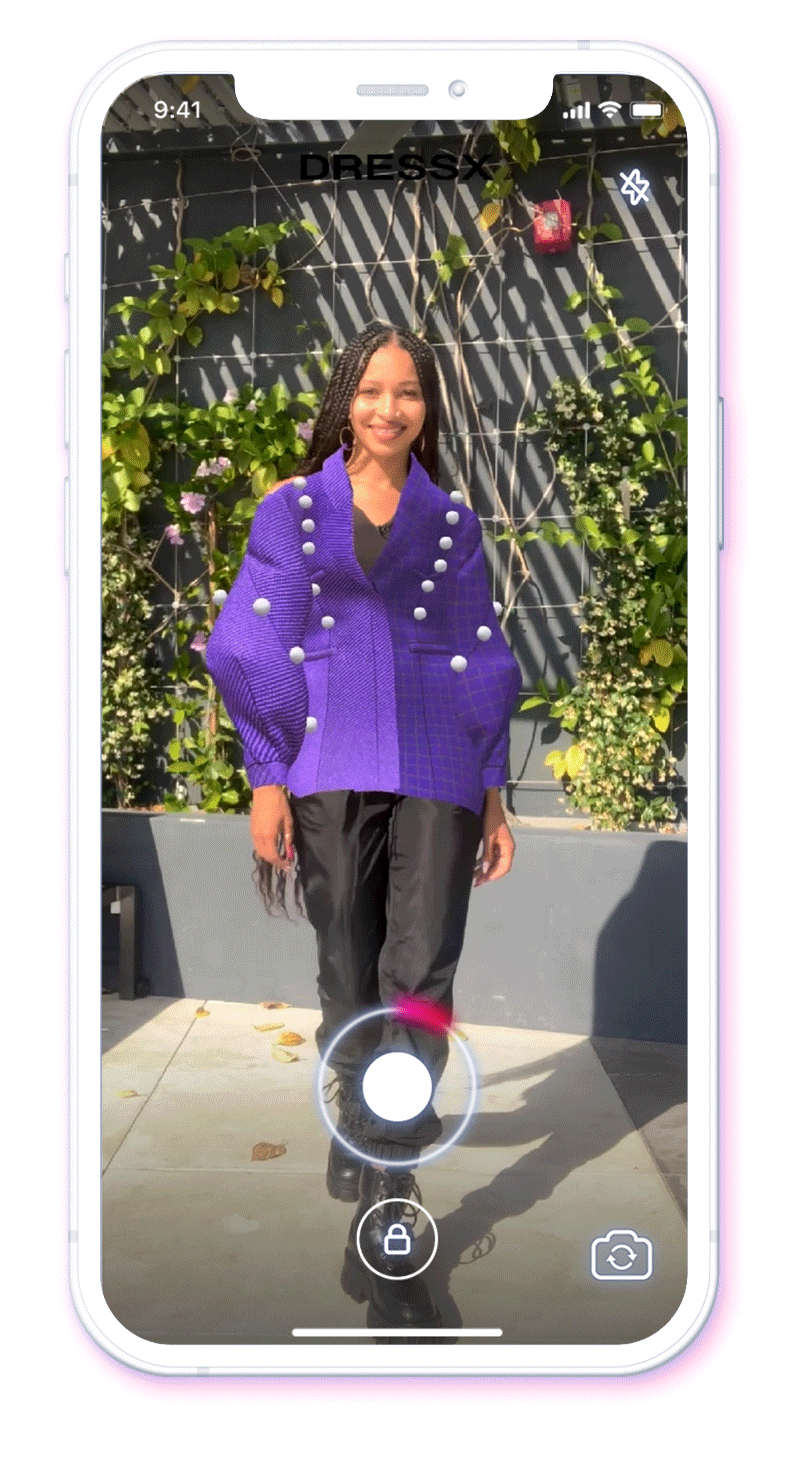 "We are the bridge between fashion and Snapchat"
AIDAN FITZP. REINCUBATE FOUNDER AND CEO.
Camo – previously mentioned use case allowing us to layer AR Lenses on videos in real-time.
Aidan's fav Lens? The Invisible Man.
JUSTIN CHANDO. FLIPGRID HEAD OF DESIGN.
Justin loves the Pencil Face Lens – and we do too!
Learn how to integrate Camera Kit into your app with a Demo 👇
Building the Future of AR with Spectacles
Next Generation of Spectacles – all about the experiences and bringing imagination beyond the screen. For that Panel Talk, Kiyome Okikawa – Snap Social Media Manager, was joined by three great AR Creators: Damara Ingles, Andre Elijah, and Michael French.
DAMARA INGLES
"Looking at things as simple objects that have a life behind them" – that's how her adventure with AR started. It is very identity-based – Damara's from Angola and her art is grounded on a mixture of her own cultural identity and knowledge acquired from a fashion degree.
What she built with SPECTACLES was a slow fashion digital experience with 4 cycles of growth that will grow every time a user interacts with it. Inspiration lies in a plant that lives in the deserts in Angola and Namibia – called Velveeta Mirabilis – and it can live up to 2000 years so it's known as the fossil plant or a zombie plant.
ANDRE ELIJAH
His entire career has always been based on screens, then film, then VR – but with only screens, you will never get to see the world – and here comes AR.
Andre's Lens is called PEEK-A-BOO – a ghost hunting game released in October so just in time for Halloween.
You can gamify your space
"Through spectacles, we get a great awareness of everything around us, the ghost may hide somewhere around the corner", says Andre.
MICHAEL FRENCH
While in art school, his friend was involved with AR – and after, Michael's head was buzzing with ideas and he couldn't sleep. Suddenly imagination can become real!
What he built was a Lens called CHAIN – a sculptural, casual game. Inspired by small mechanisms around us and spending some time with them.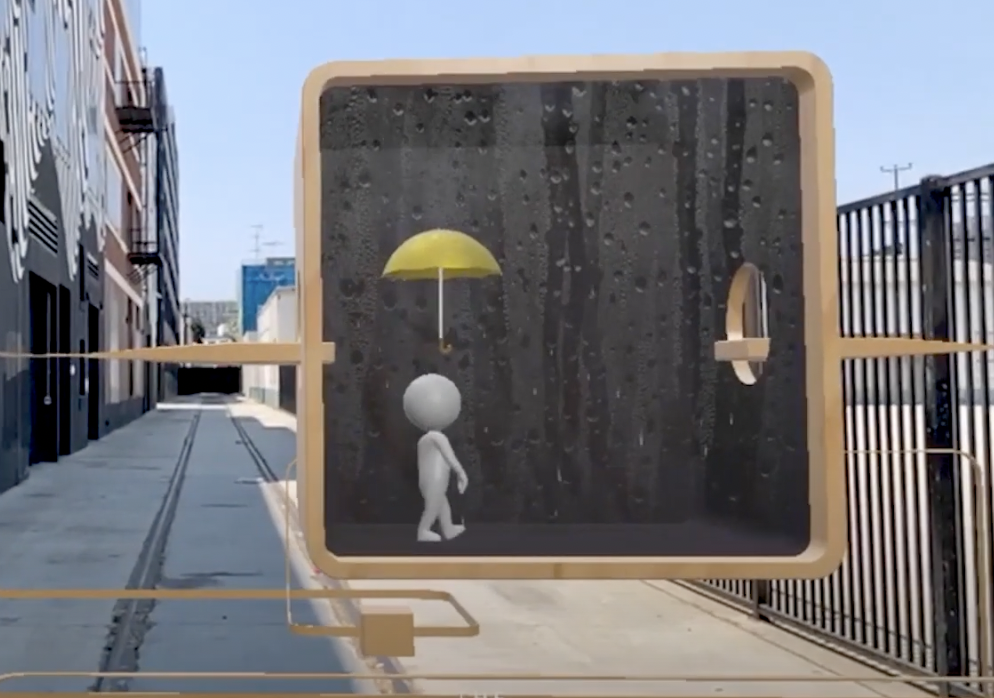 "Everyone has a bad day sometimes and needs someone to help", Damara commented. 🤗
And of course, Spectacles deserve their own DEMO. 😎
Time for Workshops!
Lens Ambassadors, Max van Leeuwen and Sallia Goldstein will tell you all about Visual Effects.
Watch Lens Ambassador contributors themselves, Ben Knutson and Emilien Colombier, create a material from scratch.
Day 3 a.k.a. Last but not least ⭐️
Powering Innovation
"Here in Snap, we believe in fostering the culture of innovation by offering tools that empower developers, support their visions and push beyond possible", says Joe Darko – Snap Head of AR Development.
As we all know, innovation is key – But, through which products can we achieve it? Does diversity come with innovation? Are there any barriers? During this session, 3 awesome guests with just as many awesome insights, tackle these challenges.
Jonathan Solichin, Snap AR Engineering Manager, recalls the year 2017 when they realized that innovation in AR was not going to come just from Snap – but from everyone around the world. When we listen to the Community, we can then provide tools so that everyone can comfortably create – including a variety of skin tones or body shapes.
When asked about barriers, Kyle Goodrich, Snap Spatial Designer, names working with 3D – "It's quite hard to get into, it takes time and money".
Shavonne Hart, leading Snap AR Developer Programs, can see many benefits from co-innovation – and here the GHOST program appears. "Now there is one developer in Puerto Rico that is working on solving disaster relief problems like earthquakes and he's using machine learning to do it".
And now… Drumroll…
Time for ingenuity in the flesh!
This year we could celebrate the first-ever LENS FEST AWARDS! 🥳🥳🥳
Not to keep you waiting any longer – let's see the best Lenses from 2021 in 9 categories👇
Best in Art & Expression – ¡Vendedores, Presente! By: Sallia Goldstein
Best in Creativity – Rock Hand By: 2020CV's Hart Woolery
Best in Originality – SKIN THIEF By: Denis Rossiev
Best in Technical Skill – Jig Kitchen How-To By: JigSpace
Best in Utility – Food Menu By: Brielle Garcia
Best in Environmental & Social Good – Bleached Seas By: Helena Papageorgiou
Best in Fashion & Beauty – OG MetaJacket By: RTFKT STUDIOS
Best in Information & Education – BLACKSOUL GALLERY By: Leighton McDonald
Best in Gaming – Ponk By: Adrian Wolf
Congratulations to all the winners! We were so excited to see all the geniuses behind these Lenses – they are seriously top-tier! ⭐️⭐️⭐️
Our Lens Fest journey has come to an end – these 3 days of Creative Sessions were full of great people, astonishing examples, and thrilling novelties. Events like this one always make us feel so glad to be a part of the AR world – and being a part of the Snap AR Community means a lot. This edition showed how much can change in one year and how many possibilities AR can open for Creators. So, let's keep creating and moving forward – Lens Fest is over, but our time is just starting! ✨💛
Also – check out our recap from the Business Track that will be out soon! 💡💡💡
Thanks, Snap, for making this event happen and bringing us a step closer to an extraordinARy future! 🔥🔥🔥