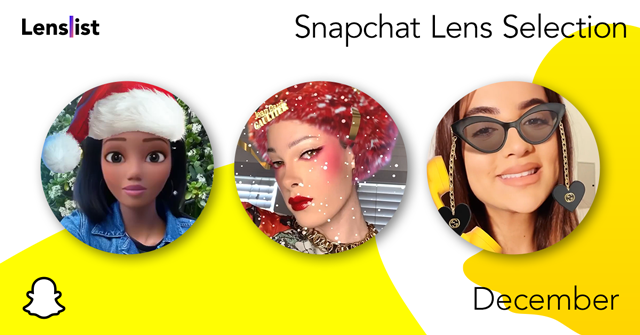 We hope your last days of this year will be filled with AR and of course – our top picks for the last Lens Selection before going into 2022! ⭐️⭐️⭐️
Show us how you feel about 2021 coming to an end – or let us see your final looks and ideas for New Year's Eve – using the Snapcodes below 👇💛🥳 The whole year was spectacular – all the Lenses show how hard you worked and the huge progress you made – we are super proud of all of you and we cannot simply wait to see you conquering 2022! 🚀🚀🚀
💡 Our Lenslist database includes thousands of Instagram filters and Snapchat Lenses. Every one of them is teased by a demo video, has a direct link that opens it on mobile social apps, and is tagged depending on its style and functionalities it uses. To help you take full advantage of Lenslist, we've linked some tags related to the filters mentioned in this article. Don't hesitate to try them out!