Facebook Connect Recap: New Spark AR Features Are Here & The Role of an AR Creator in the Future of Meta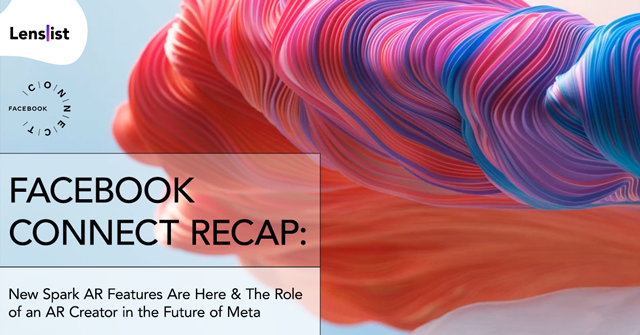 With the recent heated debates circulating around the topic of metaverse – a new way of interacting in digital spaces, which includes decentralized networks, digital currencies, personal avatars, collecting 3D assets or even real-estate, basically a more visual code-word for Web3.0 – Facebook Connect was definitely one of the most anticipated events for everyone who follows the latest tech news. This year's edition focused on how Facebook – now Meta – wants to build a space that Creators, businesses, users, and essentially the whole global community can share together – their own Metaverse.
And since the whole idea of the metaverse is based on translating actual reality into a virtual one, using mostly 3D assets and simultaneously connecting it with our IRL via Augmented Reality, the Creators Community is meant to play a key role at the new digital construction site. So one of the first steps announced and taken by Meta to deliver these next-level experiences to online audiences, is helping the Creators to grow and making it easier for them to maximize their skills and creativity to the fullest.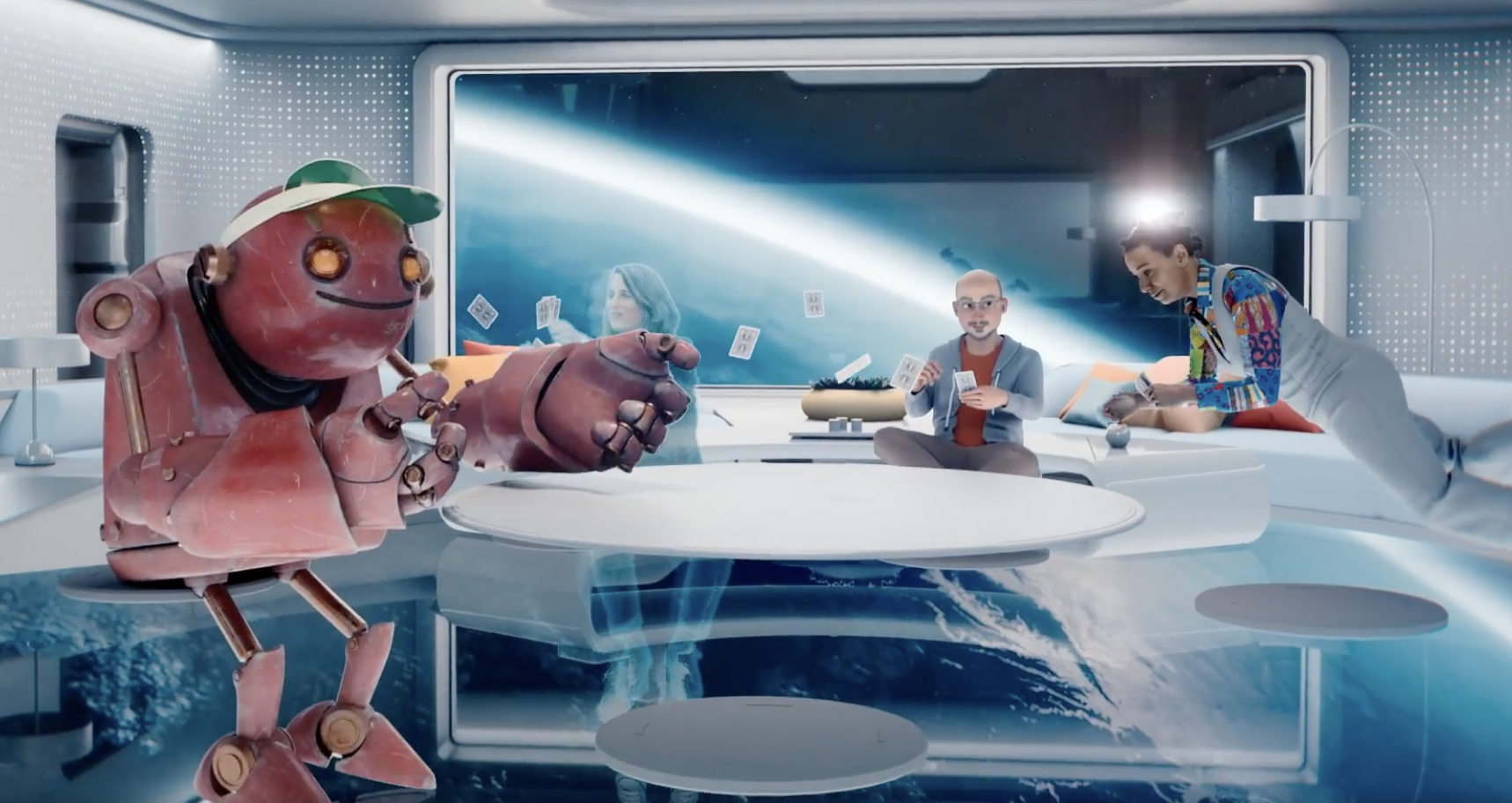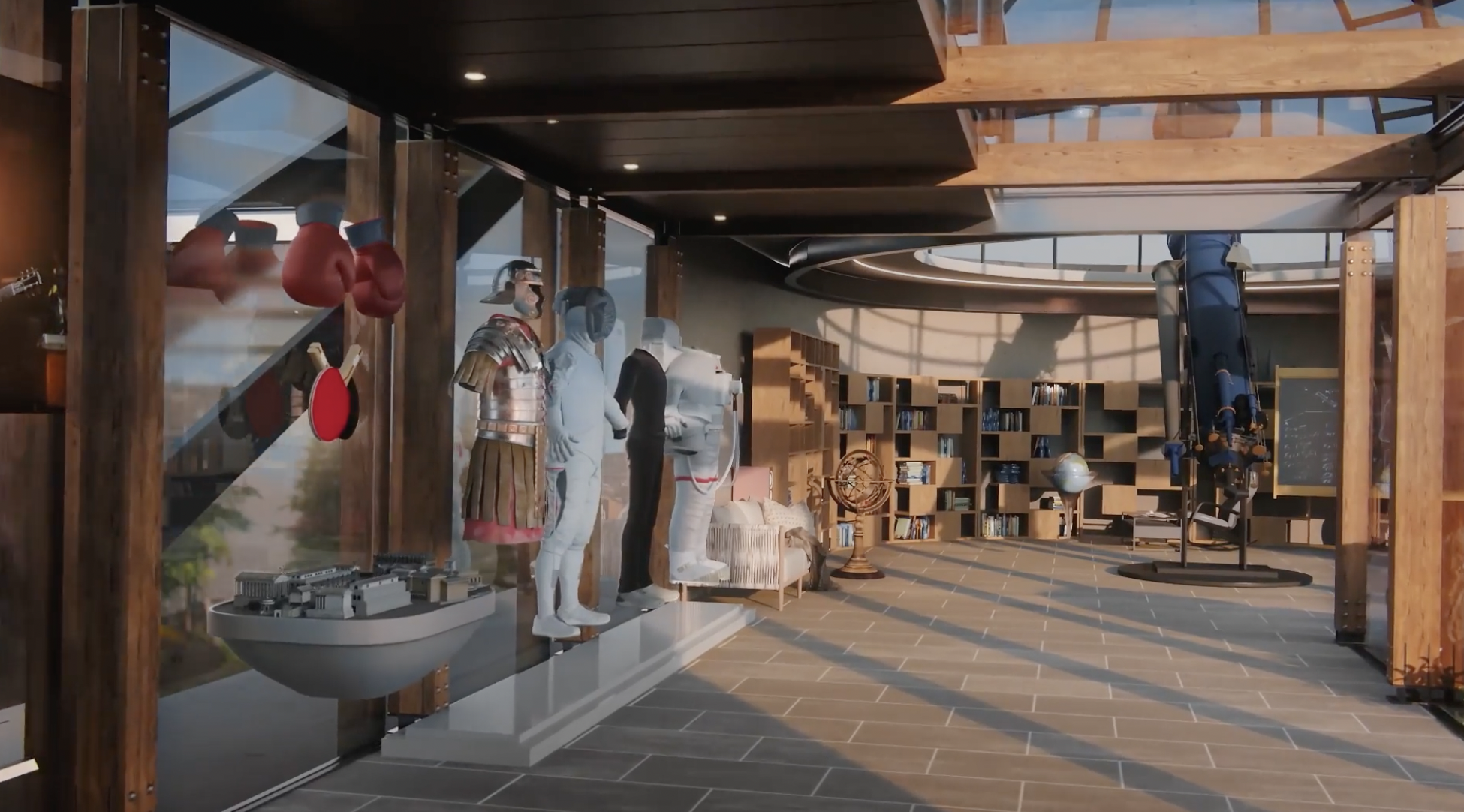 What's super important from our Community's standpoint is not just providing better tools and features, but also sharing values and a specific approach, in which Creators aren't just the construction site workers, but more likely independent architects of what the Meta's version of the metaverse is going to look like.
Building a healthy AR and VR ecosystem so Creators can keep creating.
– Mark Zuckerberg
And these were not just empty words. Although not all features are available yet, don't worry – Creators are not left empty-handed 💡💪. As for the future plans, we will be able to enjoy a few novelties later this year like a new Polar app or geo-anchored experiences with World AR.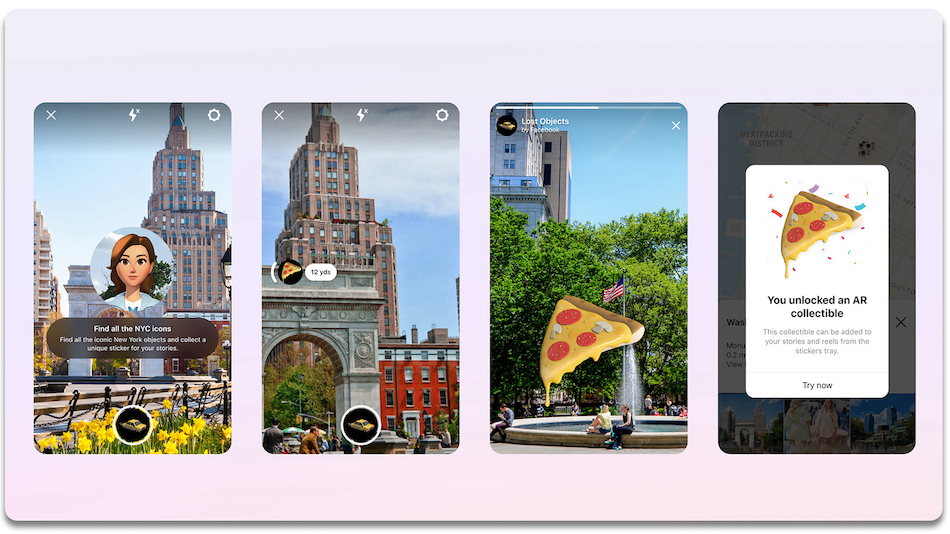 If you enjoy scavenger hunts or guided tours – you will love this new feature 🙈🗽🏙 A little sneak peek of what we can expect from World AR capabilities in the near future is the 'Hyde Park / London' Effect from ultrakawaii4000, where we can hunt for different objects scattered all over Hyde Park!
Apart from these coming-soon excitements, some new and highly anticipated features have already been out for few weeks and Creators have jumped in to try out new Spark AR capabilities really fast and in very different ways, which proves the point that a decentralized, Community-based approach is the best way for the Meta's metaverse to emerge 🏎🏎
A long-awaited and probably the most exciting part of the new Spark AR update – Hand & Body tracking is a turning point for AR possibilities on Instagram. Now Creators can attach their own assets and effects to hands, legs, and up to 20 other joints on the body.
Endless possibilities pushing our creativity to the max.
As always, the AR Community does not disappoint – we can already see tons of new awesome Hand- and Body-Tracking Effects! 😱✨ Creators waste no time at all and keep trying out and having fun with new possibilities – check out these mind-blowing examples:
1. Hand Tracking 🙌🏻
2. Body Tracking🦵💃
3. Multipeer API / Group Effects 👯‍♂️📱
This feature is a very social one – it enables us to feel more connected with those on the other side of the phone and diversify our group calls through Augmented Reality. Creators are now welcome to enjoy Multipeer API in open beta and start experimenting!
Group Effects will make you experience a true connection with your friends or family and turn a previously usual video call into an interactive adventure stuffed with colorful additions to the stories you share together! 🎭🦹‍♀️ Also this way you will be able to play games, organize quizzes and different challenges during your call – fun to the fullest! 👾🚀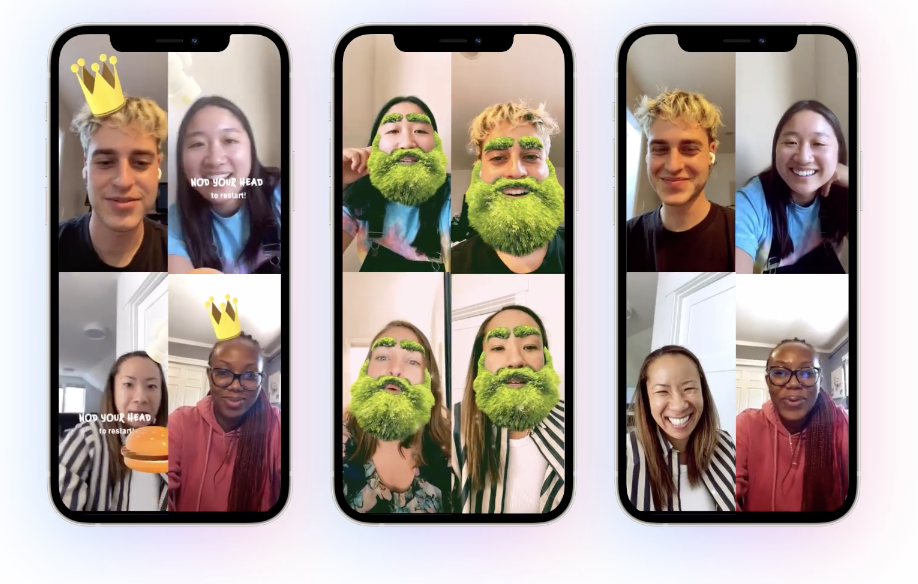 Grab your phone, call your friends and enjoy this AR experience together! 🤩
4. Spark AR Certification & Professional Course
Facebook presented a comprehensive program made for Spark AR Creators to help them with developing their careers and growing as even more skillful artists – a certification program and a new professional learning course. If you are an advanced AR Creator you can obtain a Facebook Certified Spark AR Creator badge even today!
This is a major step towards adding an even more powerful meaning to the term 'Spark AR Creator' – from an honorary title to a real profession recognizable by companies and projects all over the world. It will allow the Creators to become the architects of the metaverse and before the metaverse even arrives – they will be able to professionalize, build a career, and for some – transform their hobby into a full-time job and an art direction.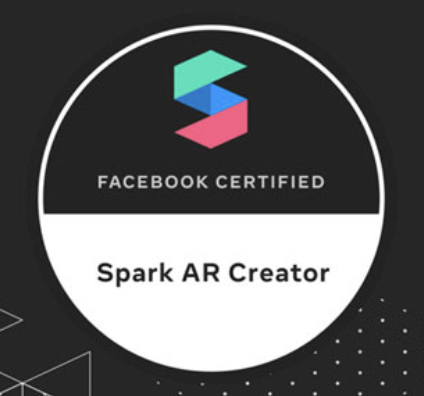 To achieve this Spark AR Creator badge you need to pass an exam – which apparently is pretty demanding looking at the posts and comments on Spark AR Community Facebook Group but with the right preparation, course videos, forums, workshops, practice, and obviously – the help and the power of the AR Community – it's all possible! 👏🏻
If you don't know where to start preparing for the exam, a good first step would be to visit the Meta Blueprint website, which provides some resources to help you study:

Start now and click on the link! 💪😎
Facebook Certified Spark AR Creator
This certificate is a good reason to freshen up our skills and learn new things while preparing. As the AR market constantly grows – the business side becomes more significant. After obtaining the certification your AR expertise and knowledge would be recognized in the eyes of prospective clients – which can increase chances to find suitable work and many job opportunities 💪
On the other hand, if you consider yourself an intermediate-level AR Creator and wish to improve your skills – then you may sign up for the Spark Pro AR Course or learn with Spark AR Tutorials 🤓🔍
Spark Pro AR Course
Spark AR Tutorials
Everyone in the AR Community will find something suitable and we are looking forward to seeing you all grow both personally and professionally 😇💛
Collaboration: How Creators and Brands Build AR Experiences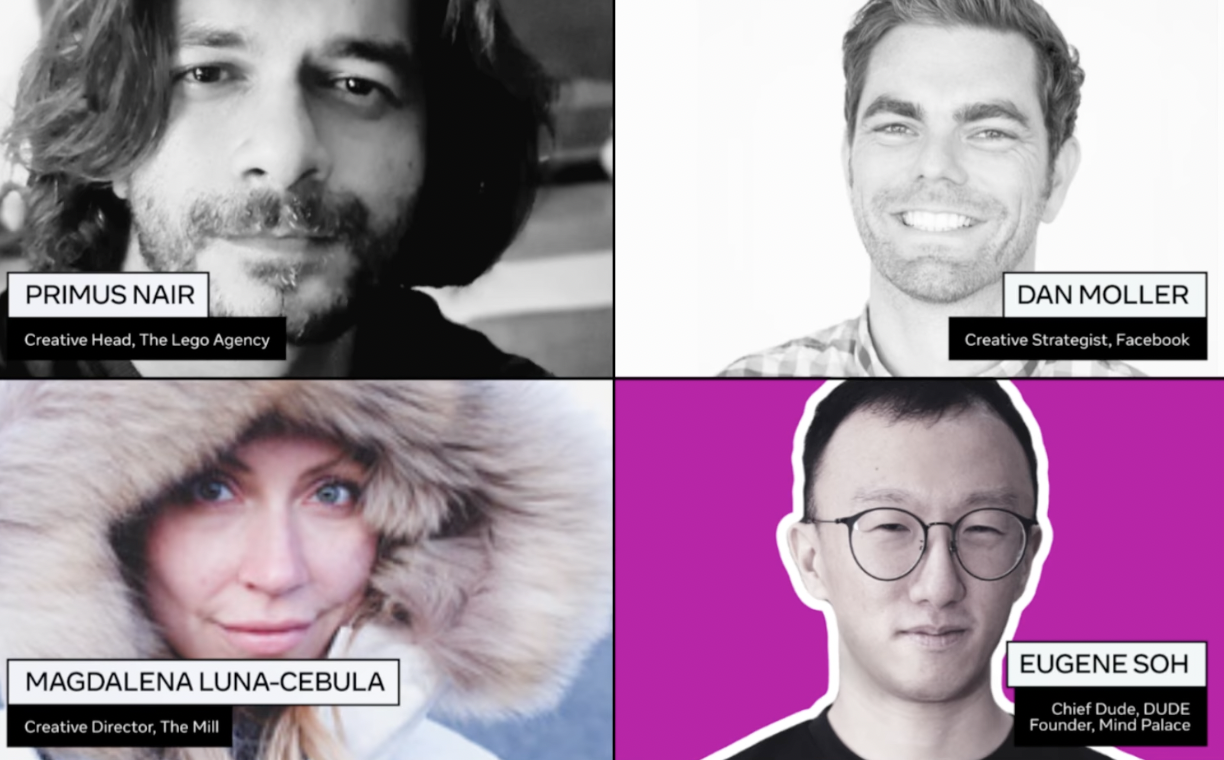 We all witness the world advancing very quickly, which constantly pushes us forward, creates chances, and prepares us for the future. We can see that more and more Creators and Brands choose AR as a medium for building new types of experiences and engaging online audiences.
Sometimes these experiences go beyond marketing-oriented purposes and become solutions to social problems or great tools for education – and they can make magic happen.
The business side of AR and how it can help brands reach new audiences was also one of this year's Facebook Connect's themes discussed in a panel talk by Dan Moller and his guests – key representatives from the pillars of AR brand and campaign strategy: Primus Nair, Magdalena Luna-Cebula, and Eugene Soh.
Eugene Soh. Chief Dude of DUDE and the Founder of Mind Palace.
You may know Eugene from his viral photograph 'The Last Kopitiam' that made him go viral and pushed him to create and experiment more and more with art. Along the way he discovered AR and at first, he thought that AR was a perfect combination of art and technology – and his opinion hasn't changed since. Does he have a favorite AR Effect? Obviously! 🚀👇
Nowadays while he's doing business and developing AR Effects, the most important part of the whole process is talking and discussing – it's all about honesty and communication! His advice?
Don't take yourselves too seriously and overthink your ideas before you start building. Don't hold your work too preciously because sometimes you need to trash it and start new.
Primus Nair. Creative Head at the Agency.
As a big fan of board games like Dungeons & Dragons, Primus loved how AR can add objects and layers to the real world and change the whole idea of gaming – and now AR is an important key while discussing his business projects. From the client's perspective, it's crucial to set clear goals – whether we want to build brand love, simply try and sample or create a commercial campaign. If the plan is more or less ready – it's time for AR to kick in and the fun begins 😁
As clients, we have to be open to the idea of evolving
His favorite AR Effect is a 10-filters-in-one with mini-games and interactions 👇
Magdalena Luna-Cebula. Creative Director at the Mill.
Magdalena was hooked on AR from the moment she downloaded a stargazing app – now she works with AR on a daily basis. Her favorite filter?
When dealing and collaborating with a client her advice is:
Make sure that your client understands the limitations of technology because there is a lot of 'can do' but also 'not can do' for now.
As for the future, she really hopes to see AR used in the case of utility and real-world problems and she wonders what kind of issues it can solve 💡💡💡
Dan, Eugene, Primus, and Magdalena definitely agree on one thing. They are all super excited about the metaverse and what changes, meaning, and impact it would bring. And so are we and the whole Community 🚀
The idea of the metaverse aims to interconnect our physical world with the digital one and show us that many aspects and spheres in our lives also can transcend into something more, somewhere else – and that place is the metaverse.
More present, more connected with both things around us and those not around
Entertainment, art, lifestyle, shopping, business, social causes, education… Metaverse is planning to welcome us and our visions to work together and build this world – but as for now, it's only the beginning. We still have a long way to go but our capabilities can change the world around us and the way that people perceive it – there lies great power in creativity!
Facebook Connect and new Spark AR updates are definitely taking the right steps to ensure that Creators and the Community have all they need to spread their artistic wings, create and improve – all to build an innovative future, side by side 🚀💪
Thanks, Spark AR for the new updates, and good luck to the Creators! Experiment all the way and go for it! 💜💜💜 Can't wait to see you in the metaverse 👾