It's Time to Put Niantic on Your AR-Journey Map – Their Platform for Developers Is Here! 🗺💡🚢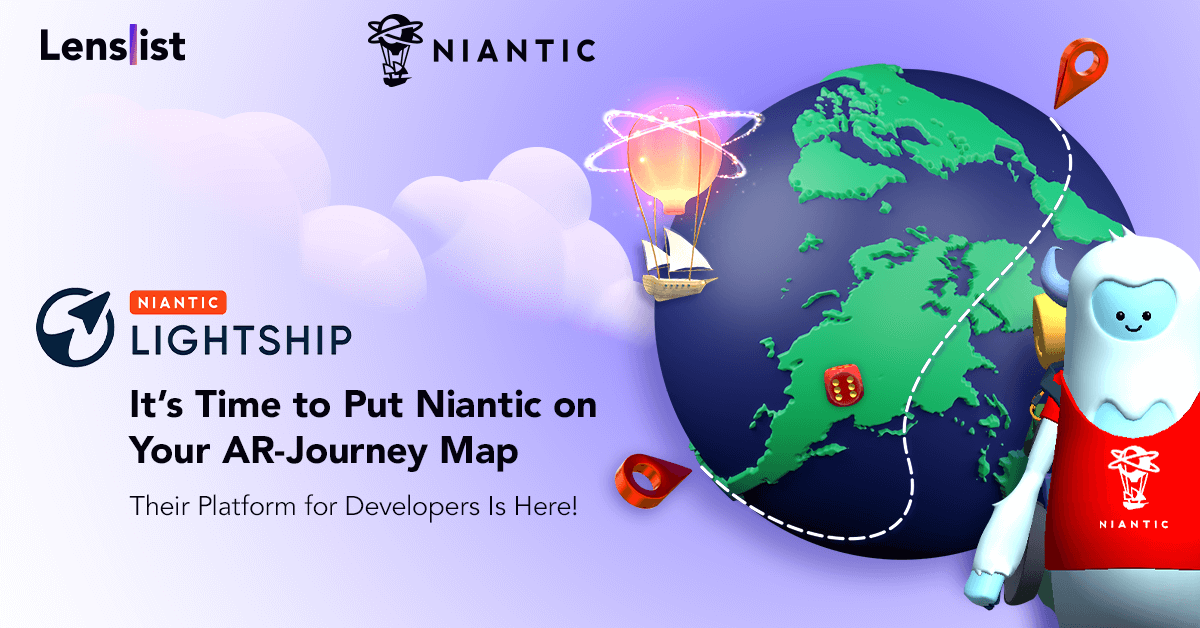 Do you remember the first time you heard about Augmented Reality? Or the first time you actually experienced AR in action? For many of us, the first thing that comes to mind is Pokémon GO, the viral sensation that took the mobile gaming world by storm in 2016 and still proves to be the most popular AR-powered app today.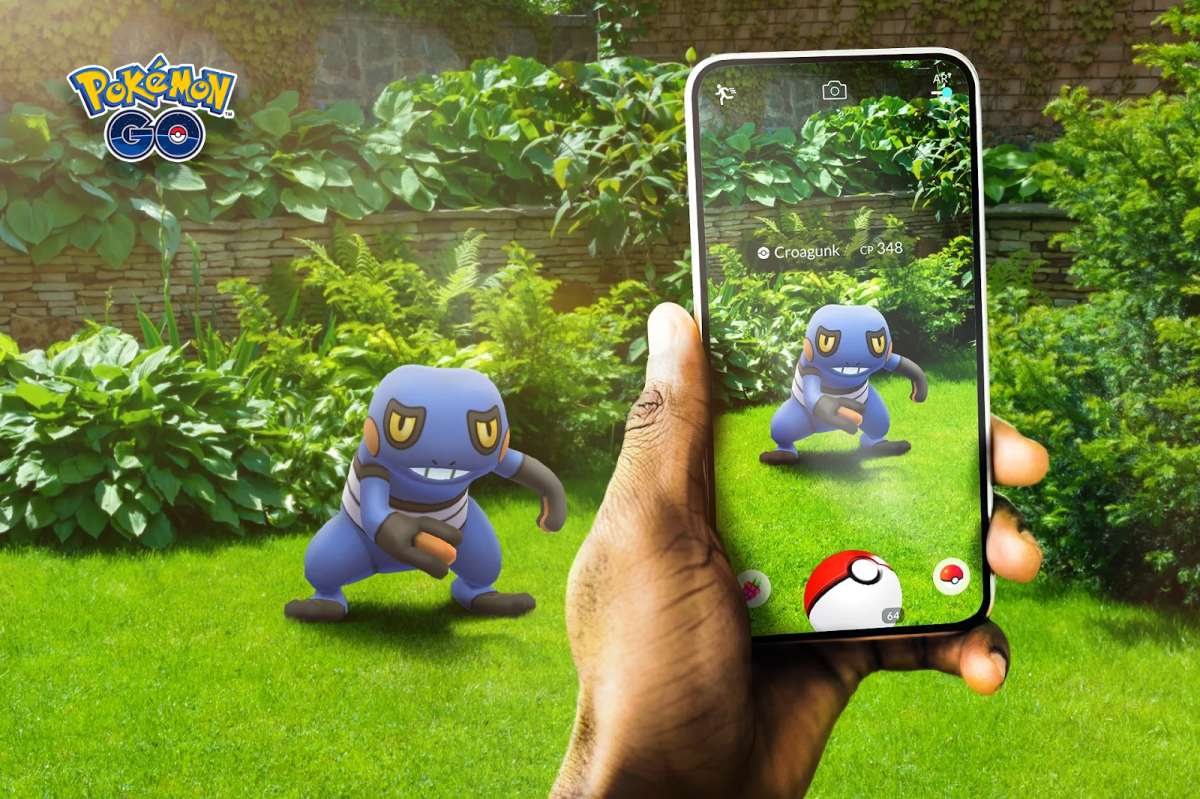 The creator behind GO's success is Niantic, a company with a rich history in mapping and planet-scale AR. Niantic CEO John Hanke initially created Keyhole, a first-of-its-kind product that allowed users to zoom into 3D maps of the planet. In 2004, Google acquired Keyhole and renamed it Google Earth. Over the next few years, that original team grew from thirty people in 2004 to more than one thousand by 2010 who went on to build Google Maps, Street View, and more. Finally, in 2010 John incubated Niantic as a startup within Google focused on using mobile devices to create a new kind of gameplay. Not bad, huh?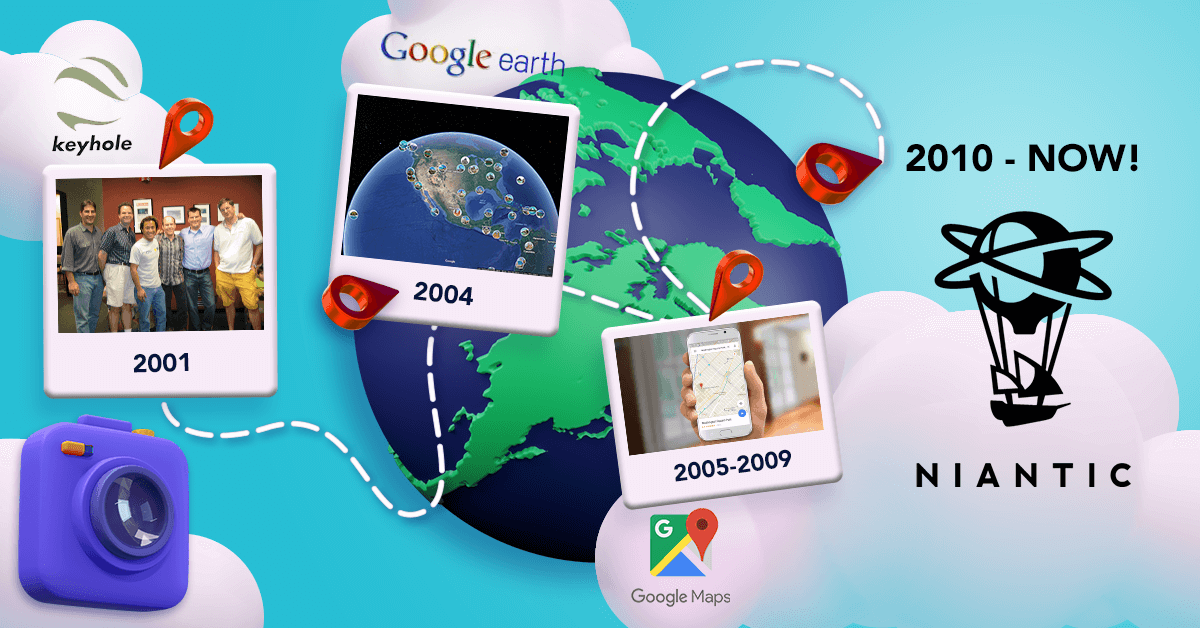 Well, these were just the beginnings of Niantic's true mission, which is – exploration, exercise and real-world social interaction – using AR and mobile devices to bring a little more fun, joy and magic into the real world. In 2015, they spun out of Google and now operate as a fully independent company and here's where we really started to identify with their approach – they really care about the community aspect of their operations and the influence their products and services have on society at large. Niantic may have started as a company making AR games, but they think AR as a technology, and Lightship as their scalable platform for any location-based AR application or experience can help make our world better. It may sound cliche, but look at the effect Google Maps had on our lives!
Niantic's vision of the future, especially as it relates to Web 3.0 or the metaverse, doesn't launch humanity into space or exist only in virtual spaces. Instead, they're building AR that focuses on connected and joined experience. By creating tools to understand depth, physics, occlusions, and semantic segmentation PLUS gaming and entirely new channels, people will be able to enhance their reality, not replace it with a new one. On top of that, Niantic plans to make access to these real-world AR experiences universal – no matter where your adventure starts.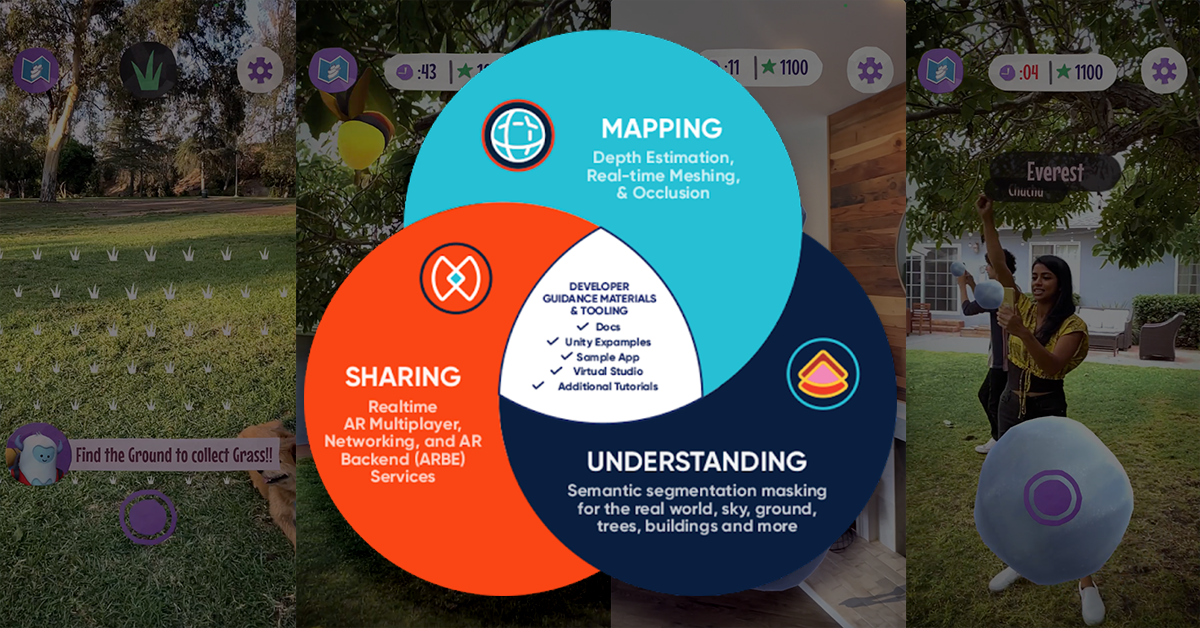 Now why do we think AR Creators from our Community should give attention to Niantic? They recently launched (November 8th) the Lightship platform, opening up the technology that powers Pokemon GO to all AR developers. The first tool of the Lightship platform, the Niantic Lightship Augmented Reality Developer Kit (ARDK), is now available for developers. It brings together real-time mapping (depth, meshing, and occlusion), understanding (semantic segmentation), and sharing (multiplayer and networking) to help developers create more engaging AR experiences. As an example, check out what Alexson Chu developed for the Lightship Winter Challenge to win the whole contest! 👇 Explore all winning experiences and let us know which one you like most. Can't wait to see what ideas for Lightship our Community comes up with!
As part of their mission to build a 3D map of the world, Niantic also plans to introduce their Visual Positioning System or VPS. With VPS developers can anchor digital objects in the real world that can persist and be discoverable by anyone using the same application. Imagine creating a digital scavenger hunt leaving clues for others to interact with creating a persistent, multi-user AR art installation or even a historic walking tour of a city – with Lightships VPS and ARDK that's all possible. Then think of this combo: AR (of course), real world experiences and imagine the day actual AR Glasses drop on the market. Location-based AR will be the next must-have for every brand, artist or Creator!
We asked Hali Hoyt, Head of Developer Community at Niantic to give us insight into their vision for the Lightship Developer community,
"Here at Niantic we believe the real-world metaverse will be built by and belong to everyone. That's why while we're growing the Lightship platform, we're also investing in fostering a strong Lightship developer community. We know creators and developers will pioneer new experiences with Lightship that encourage people to connect, exercise, and explore. The Lightship community gives developers the tools and support they need to connect, learn, and bring their AR experiences to life. To be a part of our community, join us on Discord!"
So to sum things up, don't sleep on Lightship. Both Niantic's story and accomplishments prove that this is something really big. In the coming weeks, we'll also give you some tips on how to get started and come up with your first experience, so stay tuned!