ARfest Prague 2021 Recap: Missed the event? Not anymore! Check out the highlights from this iconic event!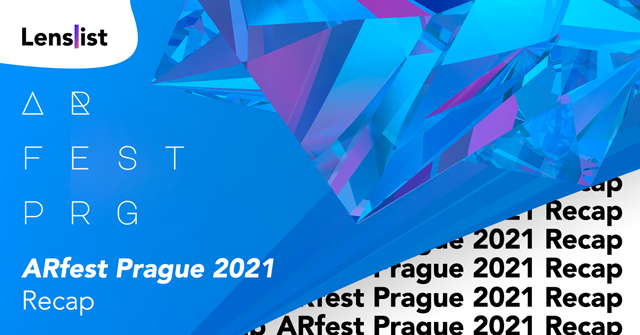 The AR community is now growing faster than ever and we are all so lucky to witness the AR world becoming a powerful space, reaching more and more people, businesses and internet users – and what better way to find out more about the current state of events other than to attend the first-ever AR festival? 😎 ARfest is a chance to learn from the best of the best, listen to iconic stories from top creators and get inspired to take another step on your AR journey 👣😁
Just like in every community, or an event like this one, the most important ingredient is PEOPLE, so below we listed all of the speakers and prepared a summary of the coolest moments from their keynotes. Well, click down below, have fun and don't stop reading! 🙈
Contents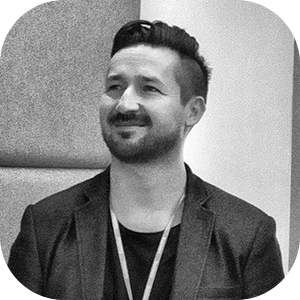 Pavel Max Vincenc
Intro by the Father of the ARfest
Inspire. Engage. Connect. With these 3 words the founder of the ARfest opened the event and made sure we knew what we could expect later on. Just admire all the shared stories and insights of the world AR leaders and maybe after this we can become more than just followers and level up to being creators. Roger that, sir 👀🙋🏼‍♀️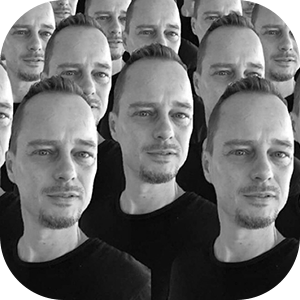 Chris Pelk
Creative Director of LiveWall Group
Magical story of AR and Disney. How Back to the Future inspired Chris and how he made his daughter's dreams come true. *grab some tissues if you cry easily*
When Chris was a kid there was that one special moment that caught his eye – he saw a scene from "Back to the future 2" with a shark hologram and it triggered something in him. This interest was only growing thanks to music videos like "My Adidas" by Run-D.M.C. who created a song simply because everyone was wearing Adidas at that time – including Chris who loves Adidas shoes and is wearing them right now 🙈. Run-D.M.C. then made a collaboration with Adidas and sales went through the roof, proving how influential both art and media can be not just for the world of business but also culture and our personal, individual stories.
When I saw that as a child I already knew what I wanted to be later in life – I want to invent, create COOL STUFF, you know? For cool brands and cool artists.

– Chris Pelk
And that's exactly what Chris is doing right now.
He started creating AR filters for Instagram and that's also how he could make his daughter's dreams come true. So now the magical story begins – his little daughter Abigail is probably one of the biggest 'Frozen' fans in the world. Knowing this, Chris decided to make something special for her and all the 'Frozen' fans – and an AR effect of Elsa's freezing powers came to life.
An effect born from a CO-CREATE vision. A collaboration between a father and a daughter. A collaboration that made many other children smile and that's what matters most – to make a true impact 👧🏼👶🏽❤️
*Disney meme for reference*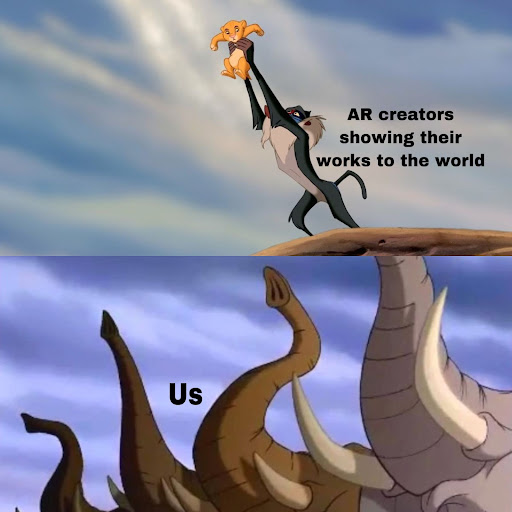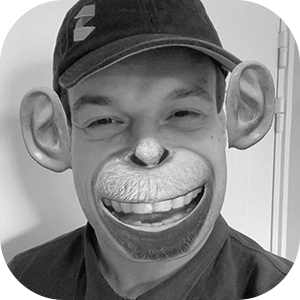 Vincent Trastour
CEO Flamingo Filter, AR Creator
From 0 to 1 billion.
For Vincent buying the tickets for the 1st edition of ARfest back in 2019 was a decision he will never forget and something that would change his life later on. He's a perfect example of how you can get into AR with full force and only one year later be already one of the top Creators. It was all thanks to the awesome people he met on the way and the power of community and friendships.
Community rocks ✌🏻✌🏻✌🏻
So what about these 1 billion impressions? The effect that got him such big numbers was MONKEY ME created for the French rock band called SHAKA PONK. This effect uses the color of your nose as a base so it all looks super natural. But why the monkey? Well, there are some cool fun facts about the group 😉 Firstly, they have a virtual member called Goz who is actually a chimpanzee. Secondly, the main singer is also a digital artist. And lastly – the band is super eco-friendly and cares for the environment. Sounds cool, right?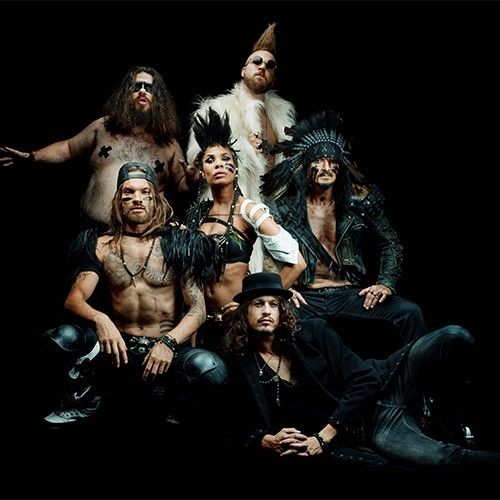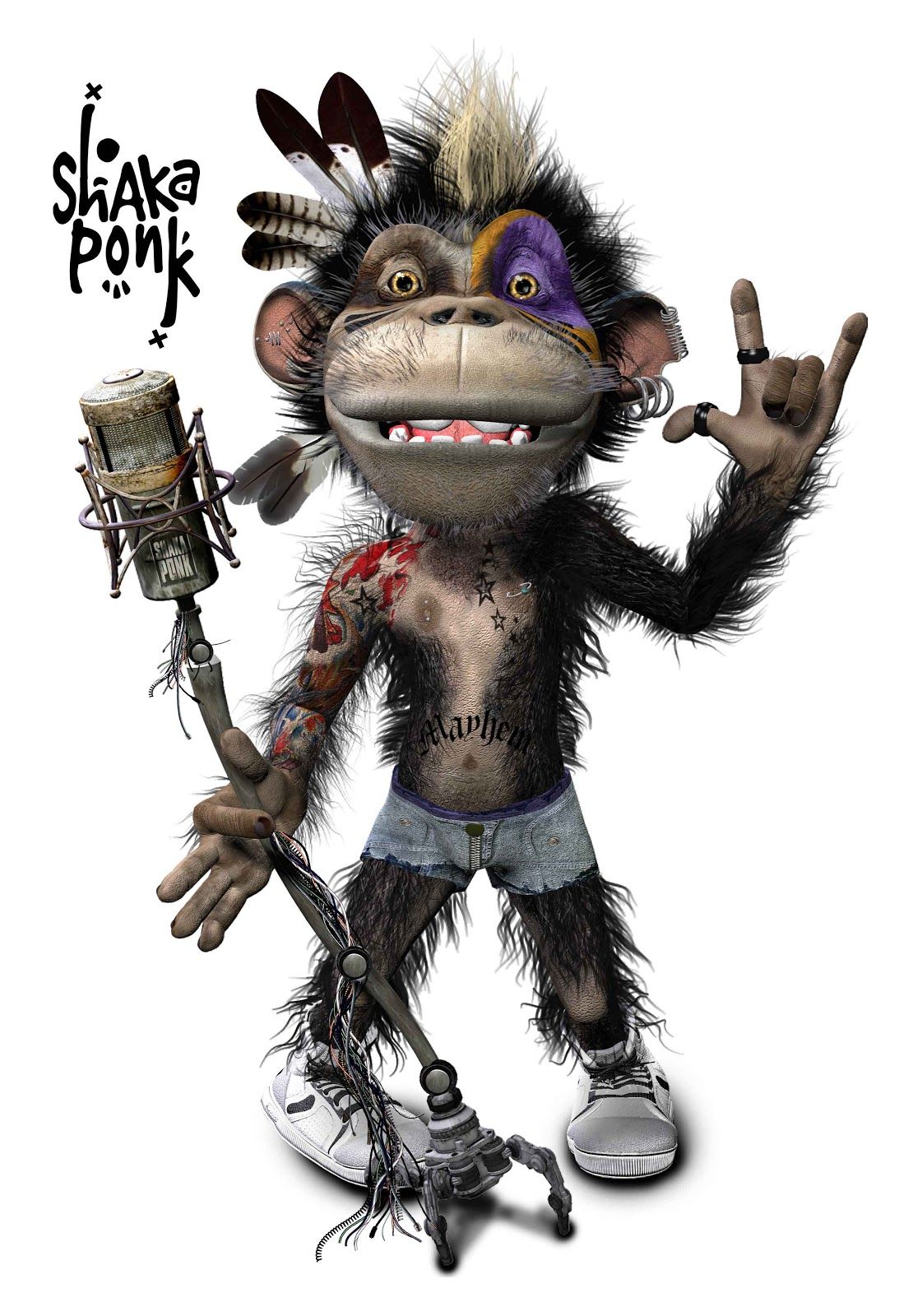 And money spent on ads? Zero 😎✌️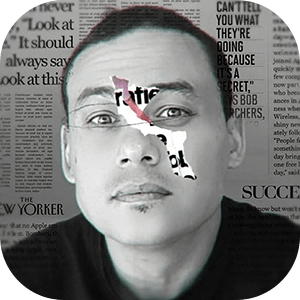 Kym Fiala
Co Founder of Pixel Chefs
All about World AR. What is it capable of? Will it help in the future?
With a background in art and animation Kym's World Effects definitely stand out – btw he was one of the winners for our first Lenslist x Spark AR Call for Content 🏆💖 – it only takes one look at them and you feel like you are being sucked in the AR world:
His advice for other creators is very short and simple – Find your niche. For Kym it's World AR and transforming people's environments. He tells us about the countless possibilities stemming from creating AR experiences for the back camera like visualization and decor or education. Want to see if the couch you found online fits into your space and matches the wallpaper color? Sure. Do you want to see dinosaurs on a real scale or travel to ancient Egypt? Say no more. Do you want to virtually contribute to the ocean clean-up or visit an art gallery? It's possible!
World AR gives you portals to other worlds.WINDOWS TO THE OTHER WORLDS.

– Kym Fiala
According to Kym, the key players in the future of World AR will be locations and landmarks, for example recognizing places, landmarks coming alive, finding virtual objects and so on:
Kym also hinted at further innovations that will allow for AR to interact with the actual reality like AR glasses, body tracking or even hand tracking which could be used for sign language or text translations.
Which brands are using World AR right now? Let's have a look at who Kym Fiala worked with among others:
1. Ferrero Rocher – a 3D model gold box to promote upcycling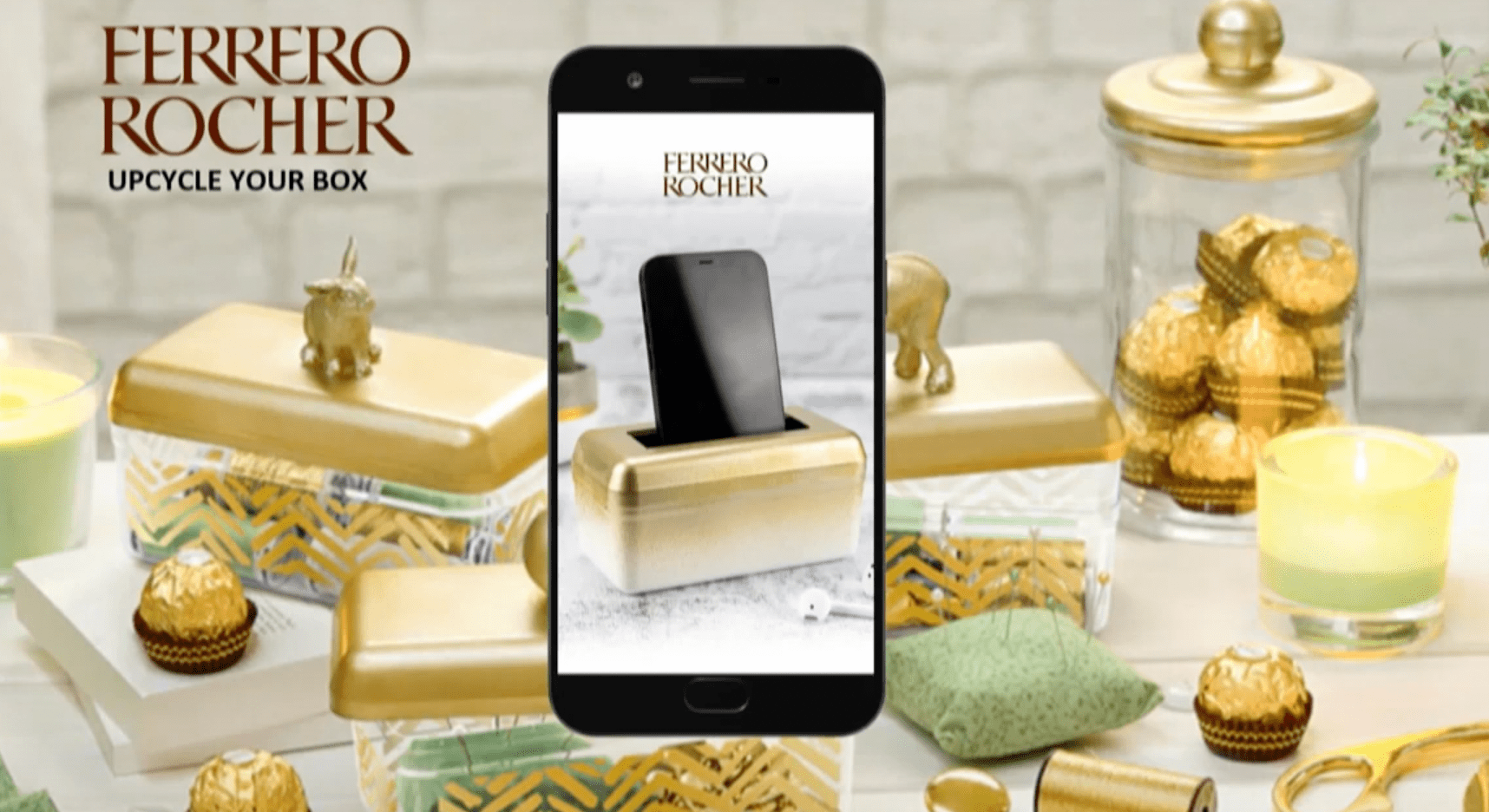 2. Tokyo2020 Skateboarding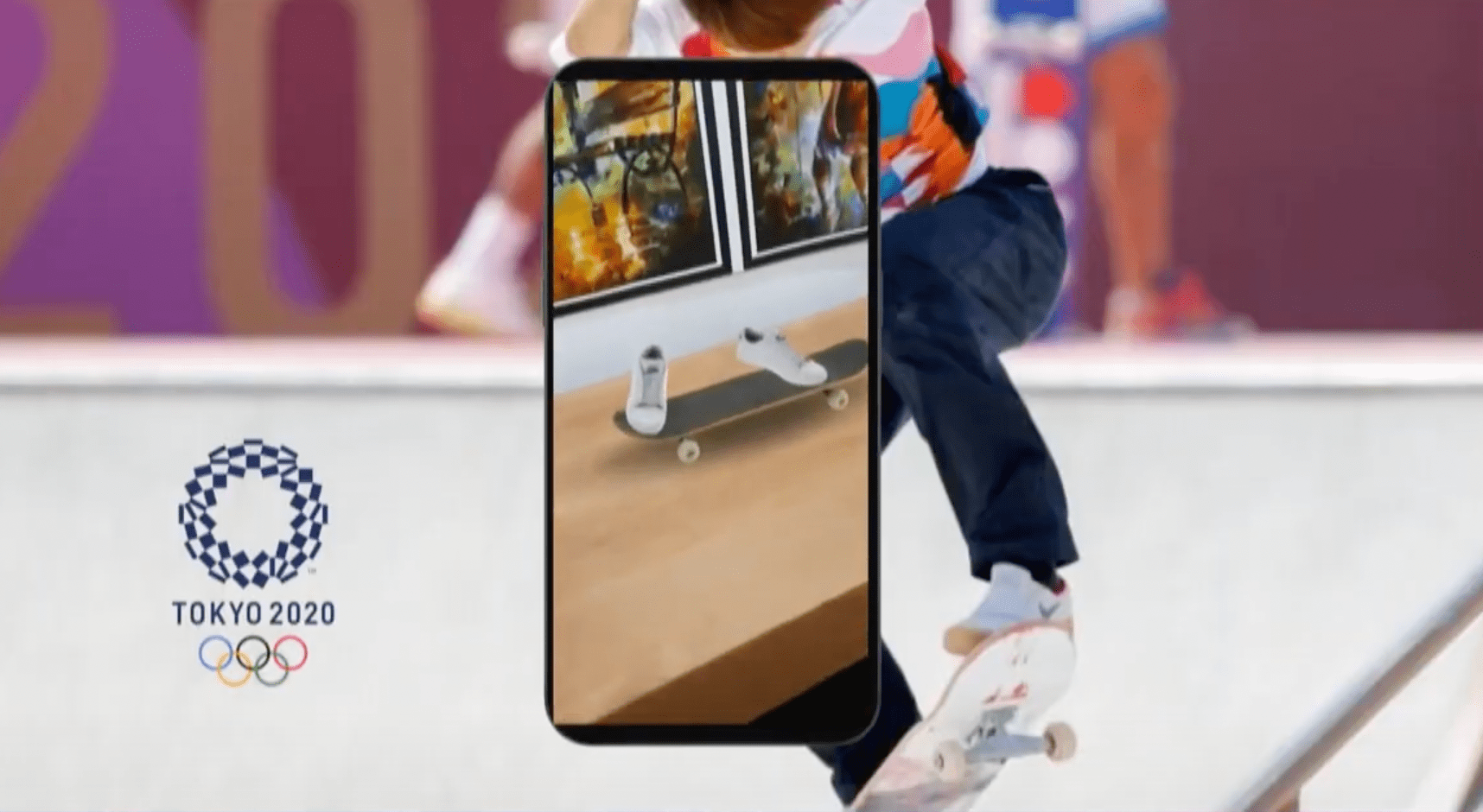 3. Euro 2020 x Samsung – a portal to the stadium (during Covid-19 so it was very cool and heartwarming)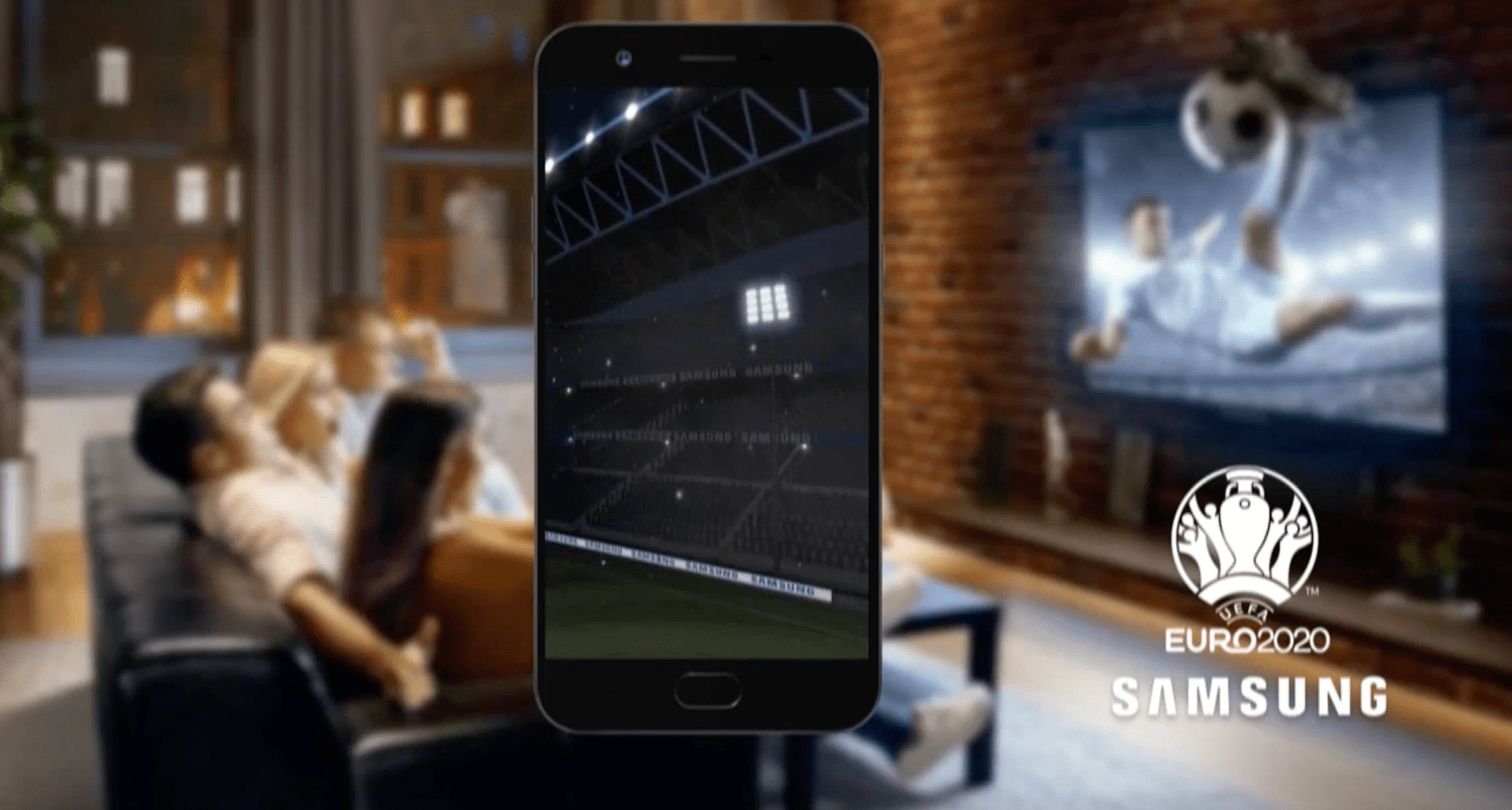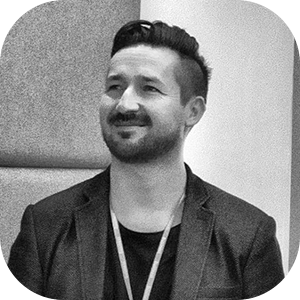 Pavel Max Vincenc
Creative Director & AR/XR Creator
Why is AR so COOL? Can I use AR in digital marketing and advertising? Is it even for me?
I think it's safe to call Pavel an AR guru – with +20 years of experience in this industry he knows all the ropes. In this part he became the one asking questions – he asked some of the speakers from today : Why is AR so cool? Here are some of the answers he got: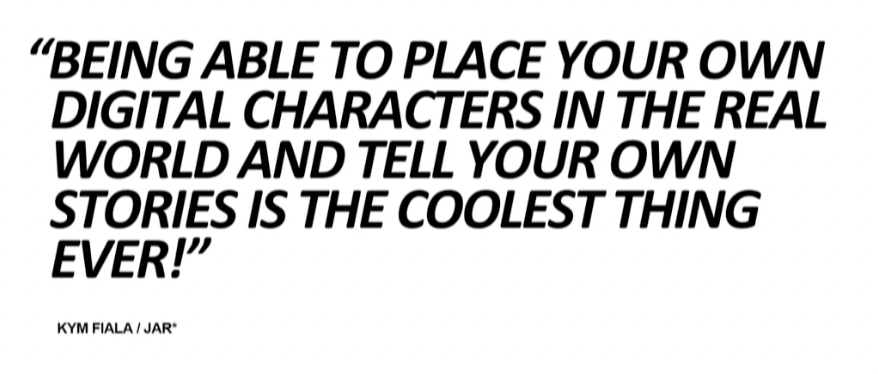 But what is his answer?
AR will change everything. We can change what we want through AR.
As an example of how AR can influence the world around us, he told us a story very close to the Czech hearts – the story of Mariansky Sloup.
The Marian Column is a classical part of Czech architecture and culture which was torn down back in 1918. People couldn't physically experience the beauty and value of the column so an idea came up – why not help people 'meet' the column using modern technologies?
Before the replica had been finally installed in 2020, its creator – sculptor Petr Váňa teamed up with the Knowlimits company that created an AR app so that people can 'see' what the column looked like, zoom on the specific parts and even put their own face on it!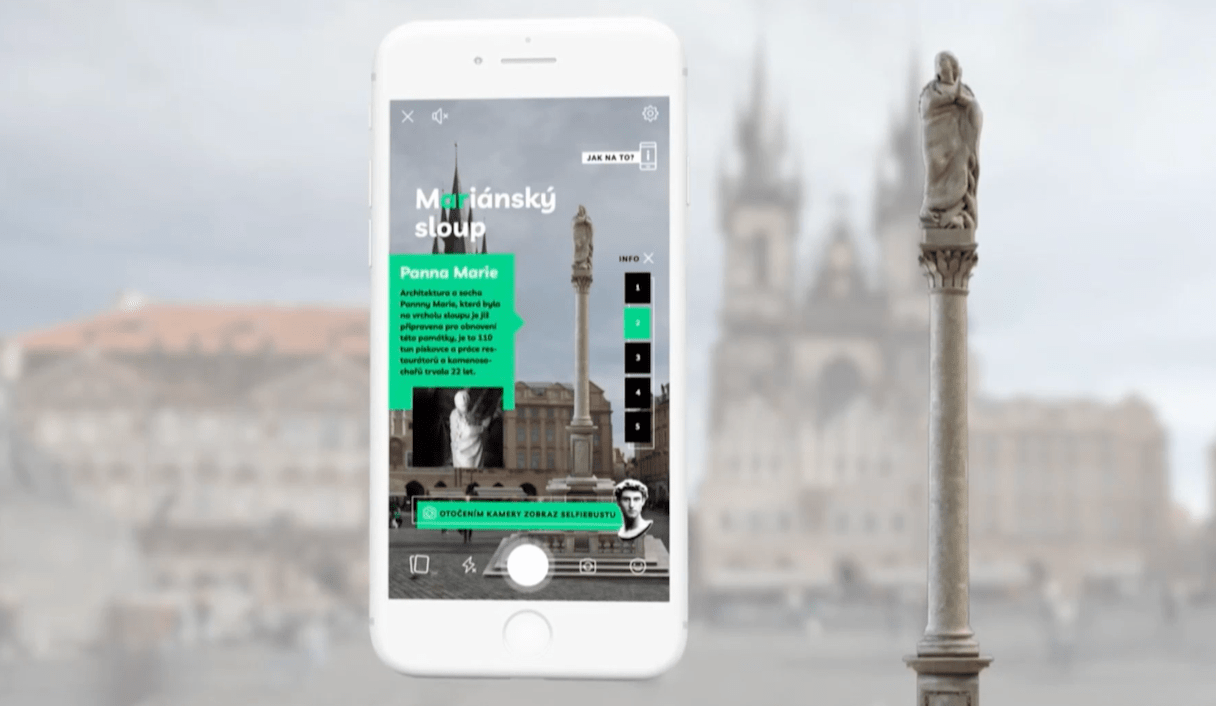 There comes a point when you ask yourself – is AR for me? Well, Pavel will for sure get rid of your doubts:
AR is for everyone, everywhere and everything.

AR is not only AR filters, but AR Fashion, AR gaming…*1 hour later*…AR Automotive.

AR = Millions of cool things

– Pavel Max Vincenc
Nicely summed up 😉 Ok, but back to business. AR can help your brand to grow, even with zero budget, but… BUT you have to somehow captivate your audience. If you do that, AR can be super effective, it gives you more engagement, more communication and more interaction with your customers than traditional media.
Apart from the business aspects, Pavel also mentioned how AR can be used for good – you will find more on that below in the section about how Amnesty International uses AR to spread their message about social causes.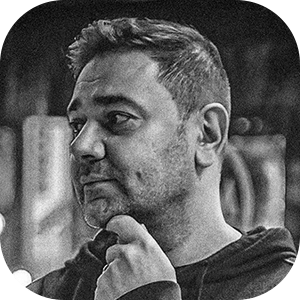 Piotar Boa
AR/XR Creator – Blockchain Developer
How fashion uses AR. Fashion lovers – this one's for you!
Virtual fitting rooms, contactless options, virtual catwalks, smart mirrors – have you ever tried them? If not, then hurry up! More and more customers are looking for new and exciting experiences – boring strolling around busy and noisy shopping centers is not so fun anymore. Piotar has another way of having fun with fashion- look at all these Lenses he created!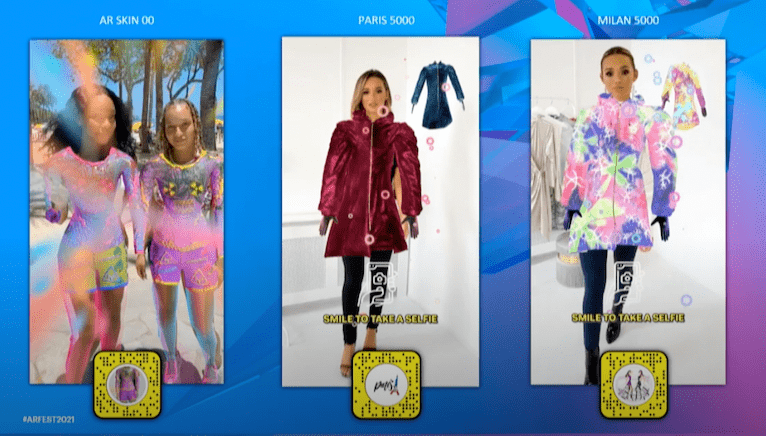 With them, you can change your outfit with one tap and transform your room into a catwalk✌🏻
Farfetch also jumped on the trend and gave their clients an option to try-before-you-buy: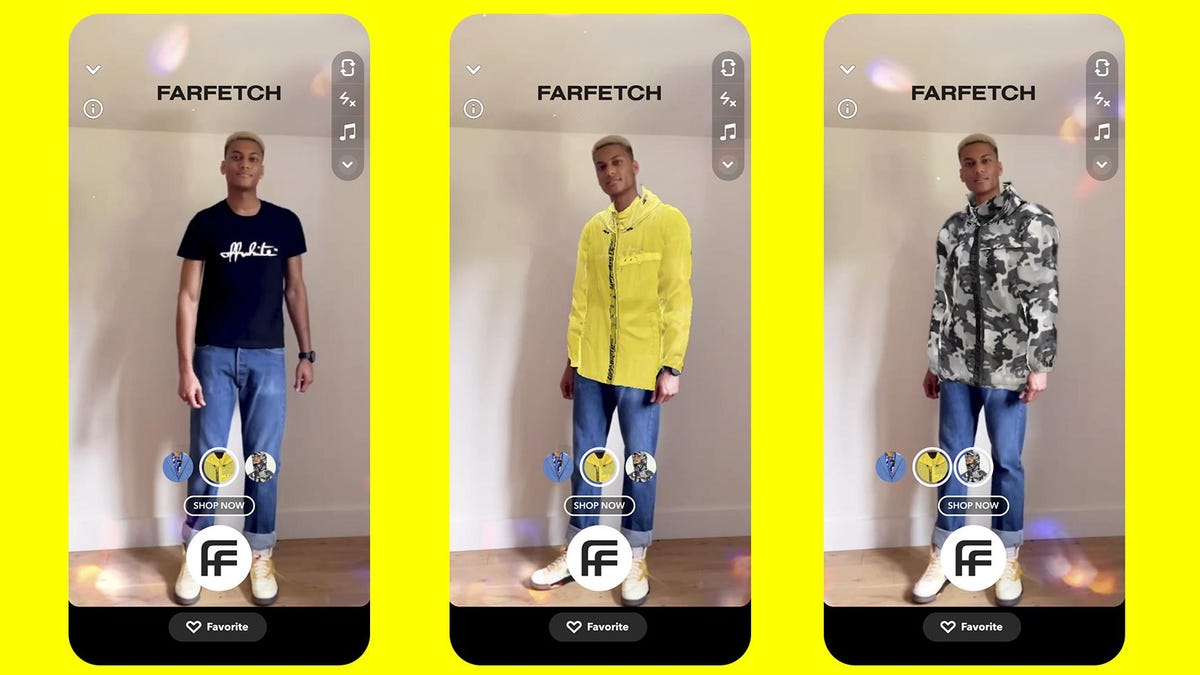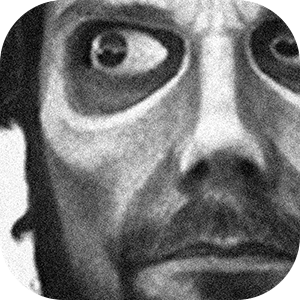 Marc & Ross Wakefield
Directors of AR Design Studio & WXR
Early days of Facebook effects. Doing what you love for work.
Who doesn't love a story about talented people doing something they love and being good at it? Well, this is such a story – a story about two brothers with two obsessions and how these obsessions turned into something great. Marc and his brother Ross started drawing video game levels as kids and from the beginning, they had an untypical combo of interests: for Marc, it was creepy stuff, monsters and for Ross – beards. 👀👀👀
They experienced with art, trying to combine AR with the things they love and the effects are awesome:
The MacPhisto filter was created for the band U2 and an inspiration from Bono's Mr. MacPhisto.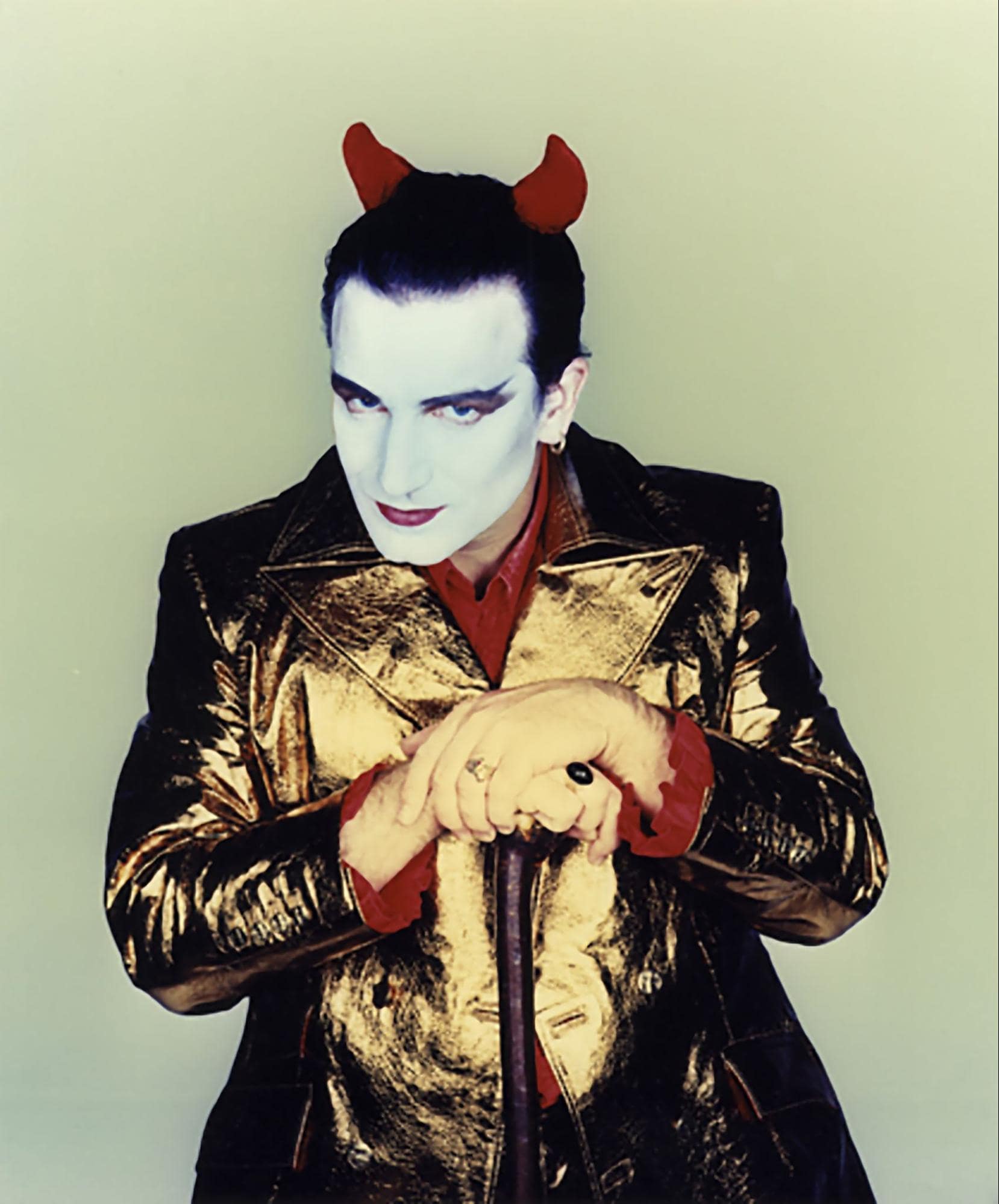 F8 2017 – Facebook goes into AR and Marc falls in love with it. He started working with Facebook so he got to experience the first days of Spark AR – which he described as a couple of geeks and then billions of people. And during F8 in 2018 he got to sit next to Mark Zuckerberg! 😂*we are jealous*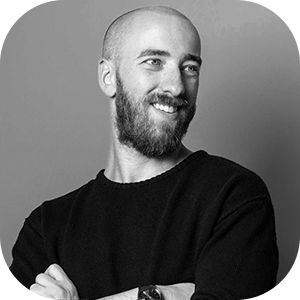 Lluis Rotger Vidal
Creative Lead of DDB
Special guest. Summing up the panel talk.
This chance for discussion gave us some pretty interesting insight. Everyone agreed that creating an actual experience is the most important thing but not always the easiest one to implement, especially when working with brands – because some clients may have other ideas in mind or want to 'overbrand' and are not always happy to lean into a more creative, complex vision.
We don't like big fat logos.
That's why the key is to interact and personalize and not be afraid of failing – AR is a trial and error mechanism.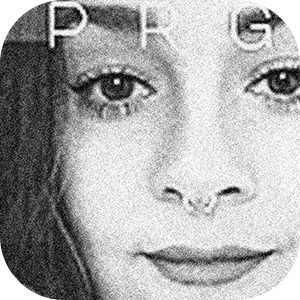 Žaneta Sladká / Michal Horniecký /
Pavel Max Vincenc
Amnesty International
How AR helps with fighting for human rights.
If you follow European news you probably heard about LGBT+ oppression in Poland and saw this poster of Rainbow Halo Madonna, which caused a pretty big controversy.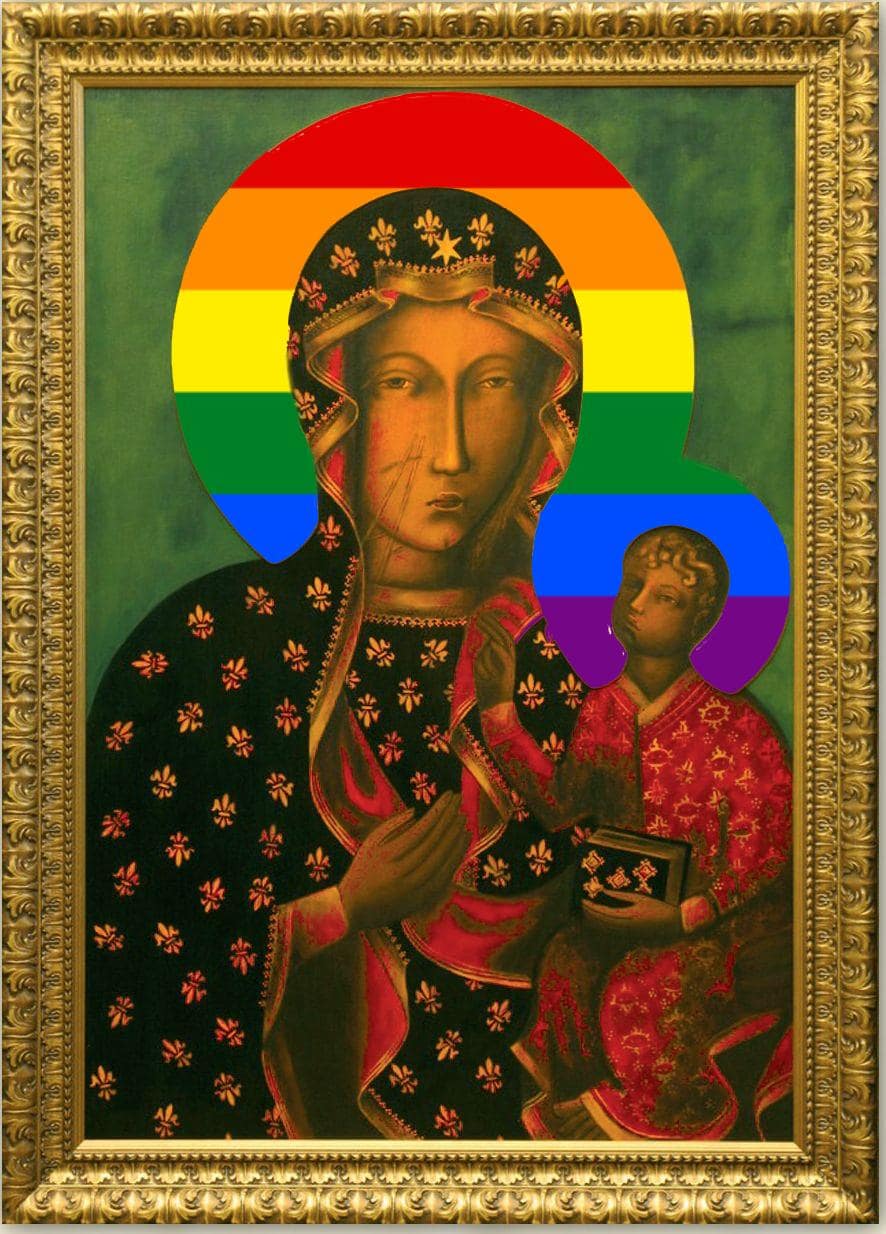 This artwork is a manifest for the cause of the LGBT+ community. Unfortunately, believe it or not, in Poland people could go to prison for up to 2 years for this poster because it 'offends religious beliefs'.
Žaneta, Michal and Pavel tell a story about manifesting freedom and fighting for human rights through AR – and the results are mindblowing. Amnesty Czech Republic created the RAINBOW MADONNA AR effect to support Polish activists:
People, influencers and NGOs around the world were sharing this on social media and showed the power of AR – the power of change. Sadly, the LGBT+ situation in Poland is still unstable and this subject is especially close to our hearts, since we're actually based in Warsaw so please use your social media to raise awareness and support others in fighting for their rights!
Another example of a filter from Amnesty International's collaborations for a good cause is a flower filter – Stand with Belarus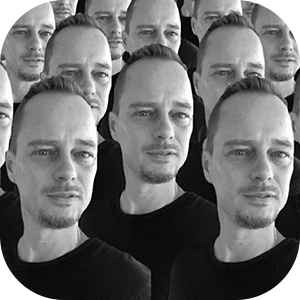 Chris Pelk
Creative Director at LiveWall
Hot topic of Metaverse. Is it going to be a good future?
Metaverse is a huge topic of conversation right now and actually we could already see some examples in movies, for example in 'Ready Player One' that is set in a hyper-realistic, 3D video game dystopia. We cannot be 100% sure what the final version of Metaverse will look like, but with the latest Facebook's transition into Meta this vision does not seem so pessimistic and dystopian anymore – we are going to experience a world that connects physical reality with the digital one and AR plays a crucial role – it's a key that connects these door. A more 'real-life' case of Metaverse is Horizon – a VR game created by Facebook which is still in its beta version but will soon be a huge thing – imagine you can create your own world, do everything the way you want and bring your ideas to life with a pair of Oculus Quest 2 head-set and mind full of creativity.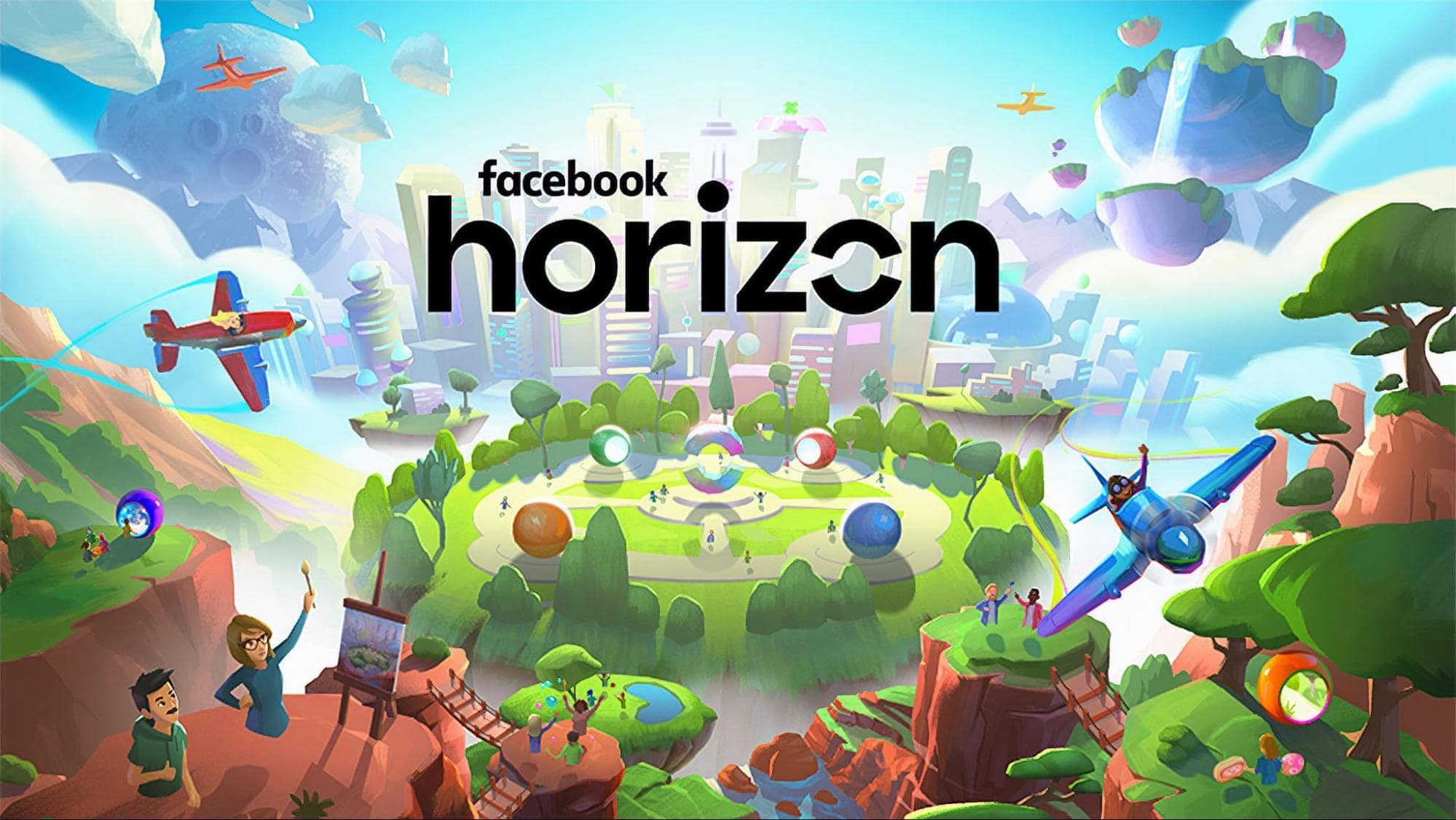 Another cool project that can be seen as another leap into the Metaverse future is a collaboration between Facebook and Ray-Ban – the motto: Post anything you see. Introducing Ray-Ban stories smart glasses: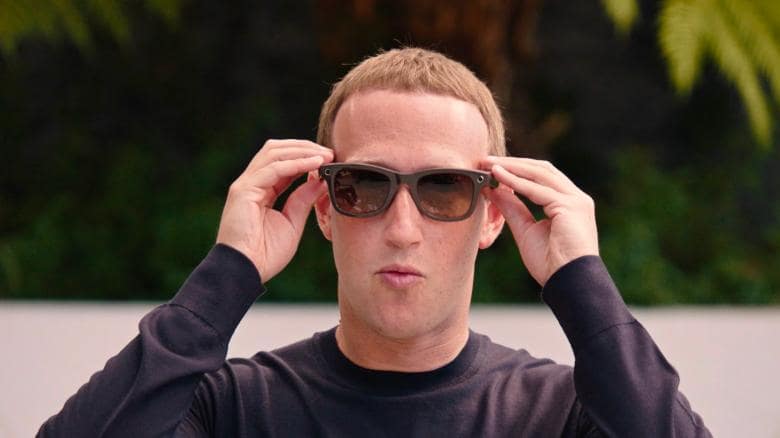 Not only can you look fresh and badass but also use the glasses to capture what you want on the way.
AR glasses are going to be leaders when it comes to Metaverse and its innovations – they modify the interactions between people and the digital world. And this revolution can be as iconic as the announcement of the iPhone back in 2007 – which really changed the world.
But Chris wonders whether it's all so happy and perfect as it seems and if the Metaverse is really the right path. There are some topics that bug him and can be troublesome like dangers to privacy or seeing the world become chaotic and 'over-loaded' with information, ads and hyper-reality garbage like these shots from the Sci-Fi Short Film "Hyper-Reality" by DUST: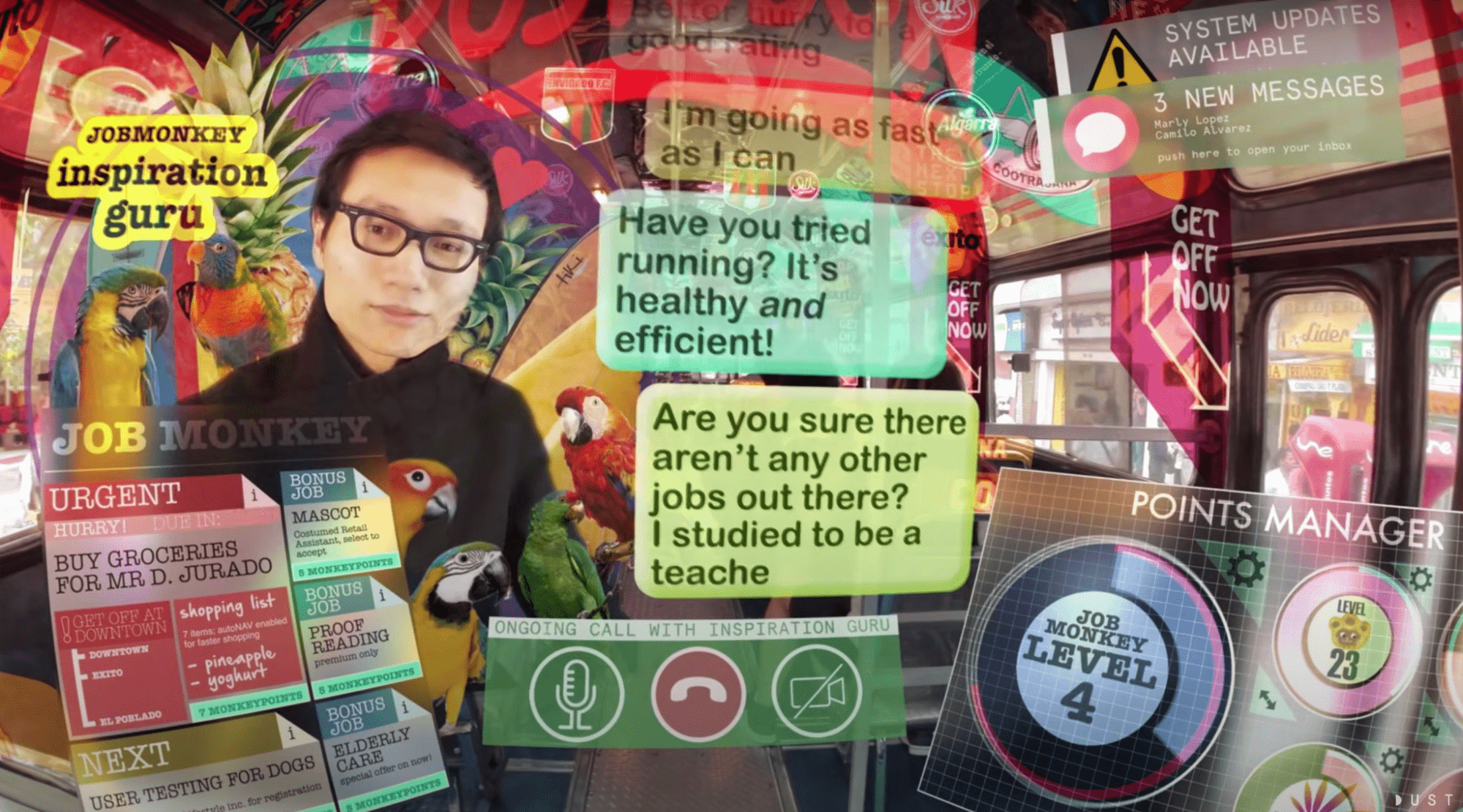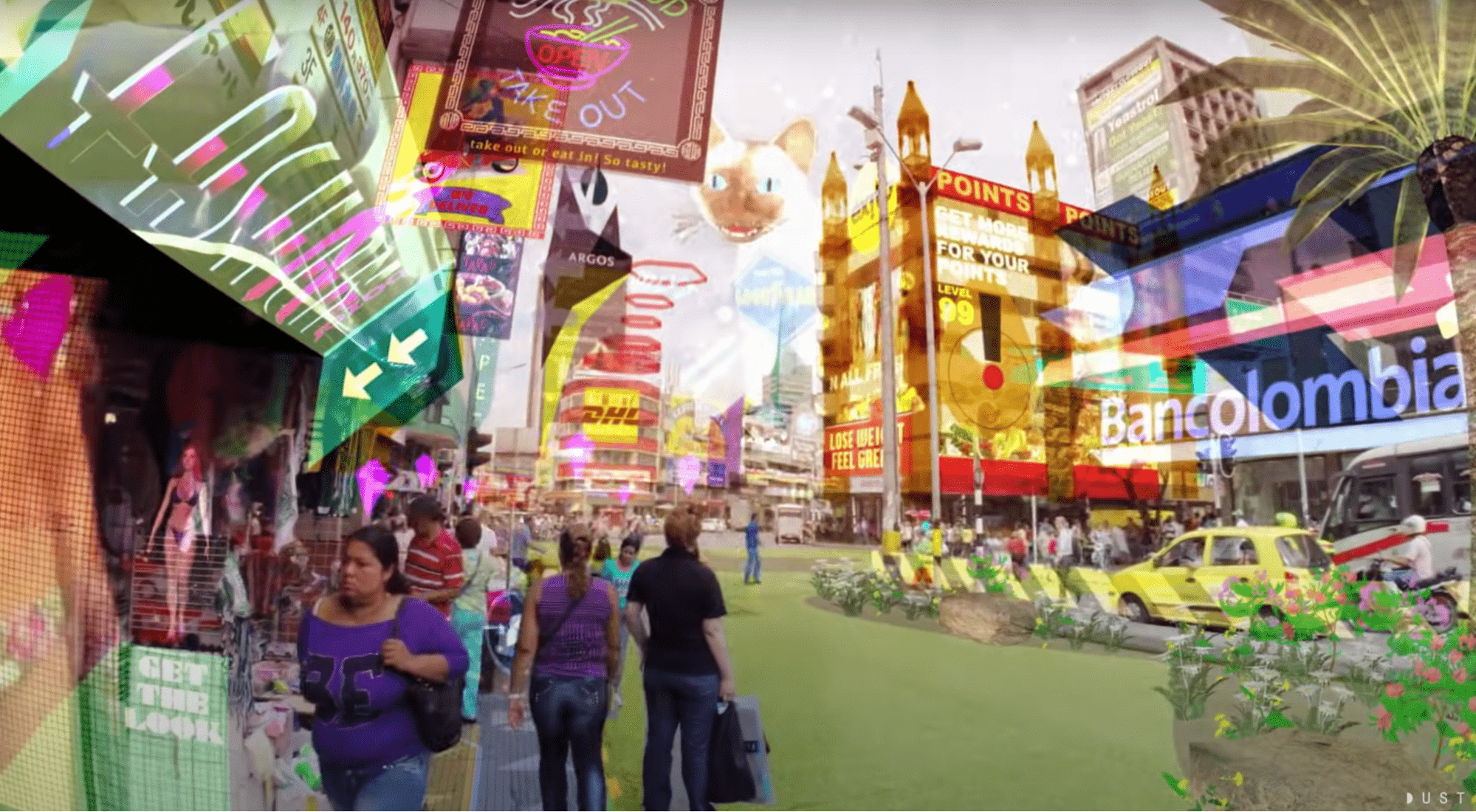 That's why we have to be careful and responsible with the products and especially as the Community creating these AR experiences and virtual spaces, it's also up to us how the future Metaverse is going to look like.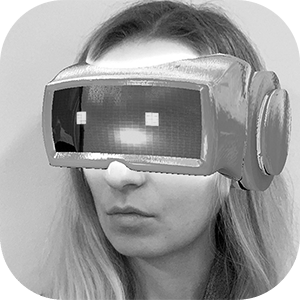 Zuza Śliwińska
Co-Founder & Partnerships Manager at Lenslist
All about Lenslist and why we do what we do.
First of all – huge thanks to Pavel from Zuza and the whole crew for inviting us to the ARfest! 🥳 Meet Lenslist – a space where all creators and brands unite – in other words an AR encyclopedia for users and businesses. We are talent hunters and advisors – *literally team goals 🤩*. Zuza explained how the whole idea started – we were working with digital marketing and were always putting customers first but then we wanted to do something more engaging and interactive for the users – for all of you (づ。◕‿‿◕。)づ – that's why Lenslist decided to jump on the AR ship really quickly. We were still learning a lot about AR and seeking new opportunities and examples which we then wished to share with the community. If you want to learn more about the history and the background of Lenslist – go see lenslist.co/about/.
🧡See each other more like partners rather than competitors 🧡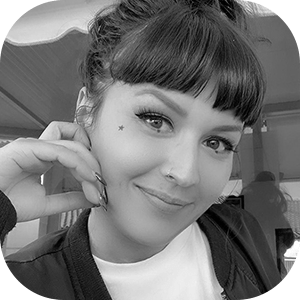 Caroline Rocha
a.k.a Frenchsinger & AR curator
How AR changed and saved her life. A sad story with a happy ending. *once again, grab some tissues*
[TW: attempted suicide, depression]
Caroline tells us a touching story about herself and how AR helped with her mental health. Everything started getting worse after she had a stroke some years ago and lost feeling in the right arm and right leg – she had to give up on everything, then found herself in a deep depression and attempted suicide. While spending days in bed alone with her phone she came across the CREEPY CLOWN Effect from Marc Wakefield and then she decided to create her own AR Effects and post them on Instagram, which helped her somehow escape and become closer to people struggling with similar problems. The very people who are here on this event helped her go through the tough times and find another passion. Thanks to AR she can express herself and tell the story she wants.
AR is not just being behind the computer but paying attention to all the people who are using it so be humble, be good and let people create.

– Caroline Rocha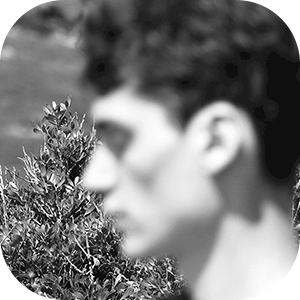 Adrien Carta
Co-founder and CTO at Kalank
Are games and AR a good match?
Let Adrien tell us an untypical love story with some bumps in the road – the relationship between AR and gaming. At first it seems like a perfect match, but apparently it's not. When we think about AR games – we think about Pokemon Go. Well, this is the game that practically started the AR gaming market and made everyone curious – including Adrien, who also decided to release a full AR game in 2020 called Tokotoko. It's the first story-driven AR adventure and if you like art – you will love this!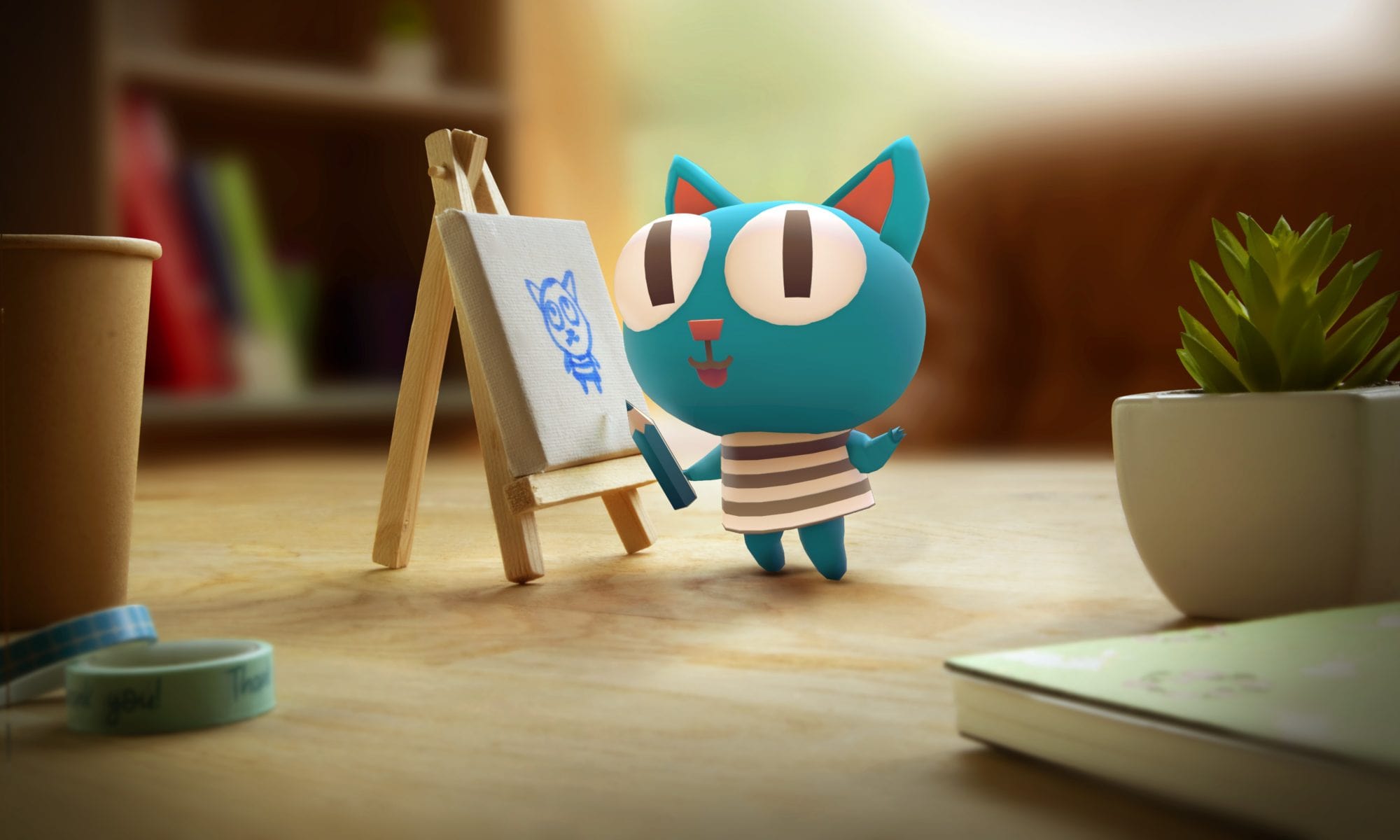 You can download it now for free!
Other games he mentioned and you may know are StackAR, Angry Birds AR or The Witcher: Monster Slayer, Harry Potter: Wizards Unite and Minecraft Earth.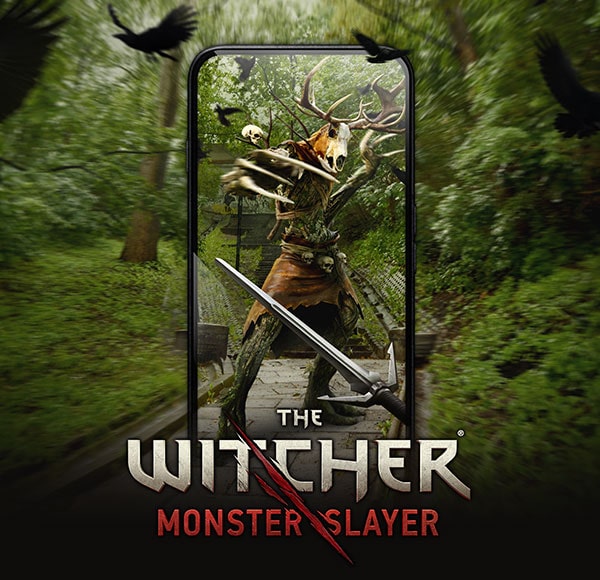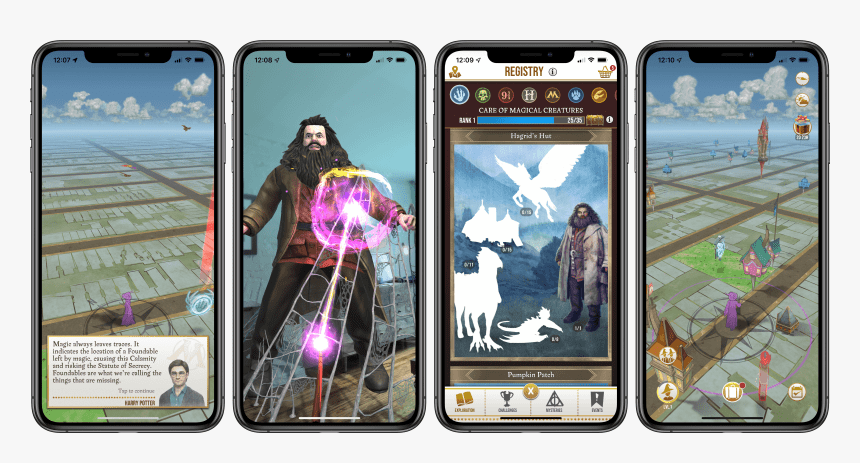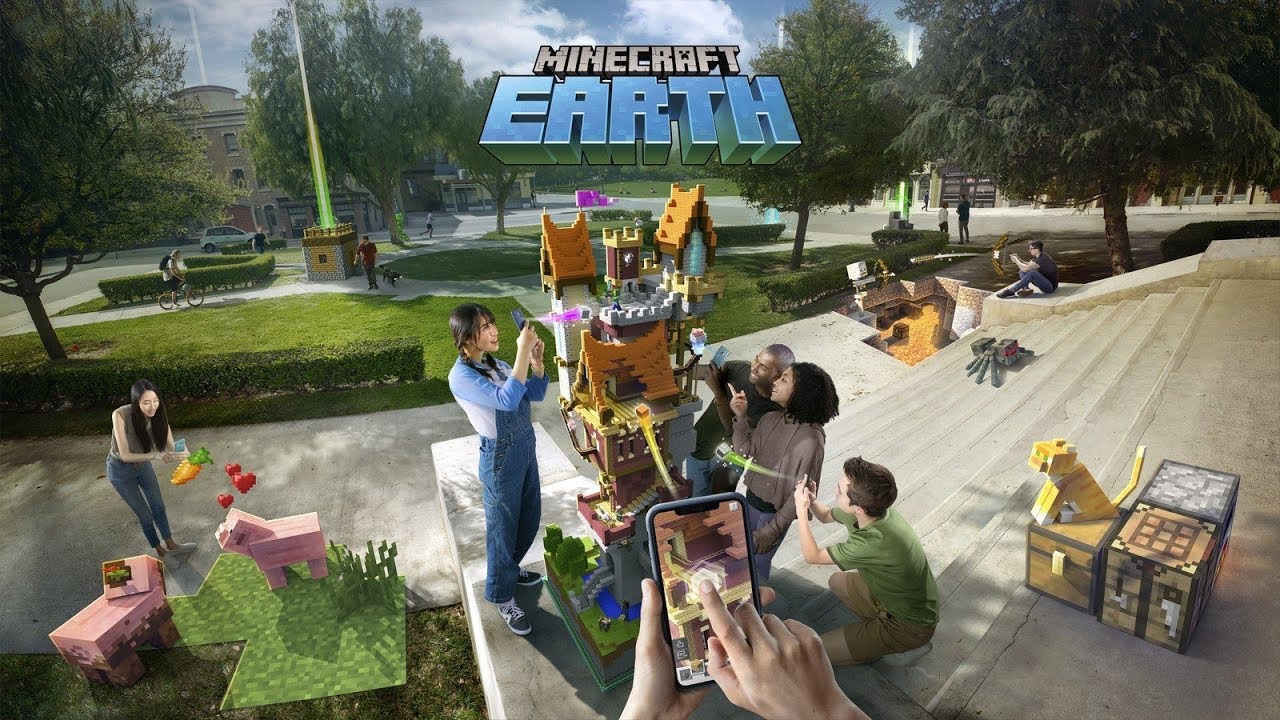 Never heard of them? Well, it may be because AR and gaming failed as a couple, according to Adrien. Some super well-known games like the Witcher or Minecraft released their AR editions but not a lot of people know that they even exist. And why is that? Adrien thinks that the mechanics of the game are not developed enough and the games are sometimes even too engaging, asking too much from the user.
So how to make AR games now? 1st step – be an enthusiast, like Adrien. 2nd step – think about UX, people love funny experiences and AR games are a cool way to experiment with more engaging formats, but be careful not to make it too demanding!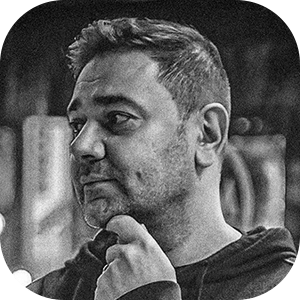 Piotar Boa and Gianmarco Giordani
AR Creator/Blockchain Developer
How to use AR for making money: NFTs and cryptocurrencies.
Piotar called Gianmarco an 'Italian partner in crime' – and this nickname is very accurate, because these two guys created something out of the ordinary together: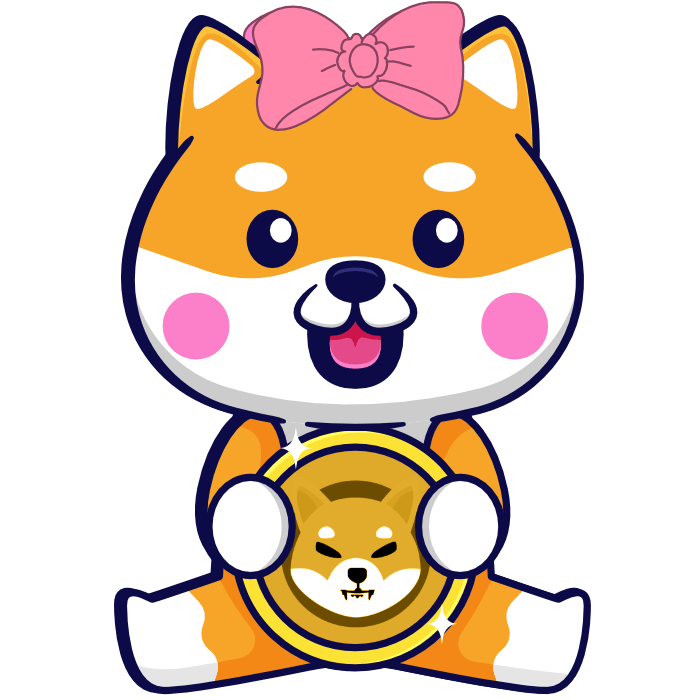 This cute little creature you see above is a LADY SHIBA TOKEN – a new crypto born by fans of the Shiba Inu and Doge Coin community. Even if you are not into crypto – you have to admit it is totally adorable (✿◠‿◠) !
And how did Piotar and Gianmarco use AR for their token marketing strategy? They decided to create something all of us love – a giveaway. More specifically a giveaway of 10 billion tokens and the competition was pretty simple – you had to make a video using the Lady Shiba's WHEEL OF FORTUNE instagram filter:
It was a simple wheel of fortune game and each slot was associated with a token prize. As we all can imagine the numbers were crazy 🤩
So if you ask yourself whether you should use AR to grow your business – the answer is YES and all the possible formats are constantly being discovered!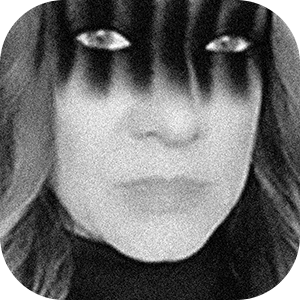 Lianne Tokey
Spark AR Creator & Educator
The value of community and the power of people in the AR world.

There is no manual for AR. Ok, so how do we start? We ask, Lianne answers – by relying on people, community and ourselves. She has 5 golden rules on how to grow in the community:
1. Staying curious and exchanging info with others.
2. Creating.
3. Connecting. Sometimes it can be intimidating (*introverts – relatable*), so start with baby steps like sending emojis 🤓👋🏻
4. Being there. Showing up. Maybe you can offer something back. Feel connected. Pop in and contribute. Share your interests and your passions. Receive and give.
5. Contributing – be empathetic to other people's growth. Guide them to have someone to look up to or even become this person yourself! Because there are many others like you when you were just starting.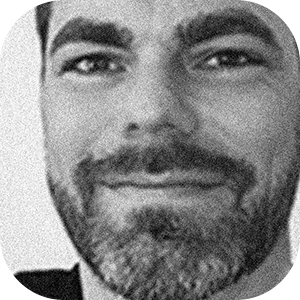 Dan Moller
Spark AR Creator & Educator
Special guest and his questions summed up.
This is the discussion that wraps up the ARfest and I think the word that perfectly concludes this talk is 'hope' – hope of growth in the emerging countries, hope that this technology will reach other places with less opportunities and hope of many, many, many new Creators to come! 🥳🥳🥳
You can watch the full event here 👇
---
🧡🌟Oooof, that was a crazy ride. We want to thank you all for making it to the finish line with us! The ARfest 2021 may be over, but the AR journey for sure is not. Keep creating and having fun and see you all next year! 🌟🧡