Weekly Selection #64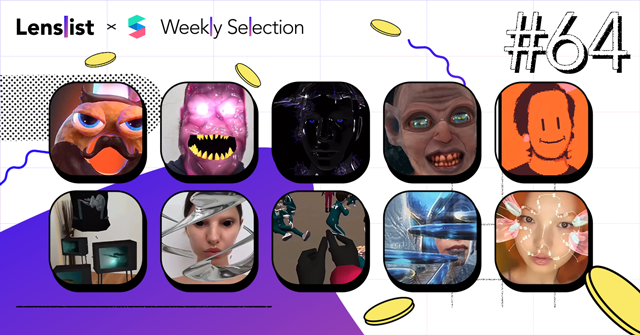 Awesome news alert! 🤩 Your Friday just got a lot better! Because it's time for our $pecial Edition of Weekly Selection 🥳✌🏻Shoutout goes to SparkAR for the opportunity to award each of the TOP 10 filters with $1,000! 👀🏆💵 Creators work really hard so let's show them some love 🧡 No more talking, start scrolling!
💡 Our Lenslist database includes thousands of Instagram filters and Snapchat Lenses. Every one of them is teased by a demo video, has a direct link that opens it on mobile social apps, and is tagged depending on its style and functionalities it uses. To help you take full advantage of Lenslist, we've linked some tags related to the filters mentioned in this article. Don't hesitate to try them out!