Lens Fest 2021 Recap: Business Track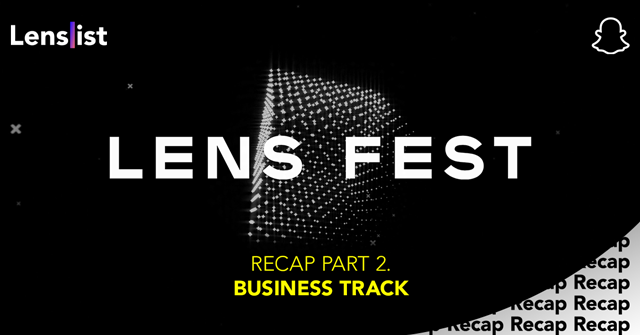 Snapchat 🤝 Businesses
Lens Fest prepared something for both sides – not only for Creators but also for Businesses 💡
Let the best of the best from the Snap AR team take you on an enriching journey, where you'll find out how Entrepreneurs, Developers, and Partners make use of Lenses to go beyond traditional marketing and sales practices.
Reshaping e-commerce is what AR has been doing for a couple of years now and Snap AR has recently taken a lot of steps to ensure brands have the right tools to get into this world and when you hear their partners' success stories – believe us, you'll want to become one too. 😉💪
Schedule 👇
DAY 1 (7.12) Business Sessions:
Building your Business with Snap AR
DAY 2 (8.12) Business Sessions:
Driving Real Results with Snap AR
Welcome to the Snap AR Ecosystem
DAY 3 (9.12) Business Sessions:
Growing your Business with Snap AR
DAY 1
Let's get ready to jump onto the first Business track!
Getting started with Snap AR
Not sure how to start building AR and implementing it in your business? Don't worry – Snap has the best team to guide you through ✍️Taylor Donaldson – Snap Creative Producer, Shawn Dedeluk – Snap CS Lead Global Expansion, Joachim Piry – Snap Creative Strategist and Gabrielle Delva – Snap AR Solutions Partner are all here to get rid of any doubts and myths. Everyone can start building AR – you, me, both small and big brands.
At first, it doesn't have to be complex, you can start off with creating lightweight and simple Lenses – sometimes they can be surprisingly more successful than those more sophisticated ones (remember the OG cute doggie Lens? 😉) and then jump to more complicated things like multisensory interactions or try-ons that will allow your fans and customers to immerse themselves in your brand. If you'd like to check out the development process itself before downloading Lens Studio or assigning the project to a Creator, try the Lens Web Builder – there you can choose from many awesome templates or assets like makeup or 3D accessories and take your first AR steps.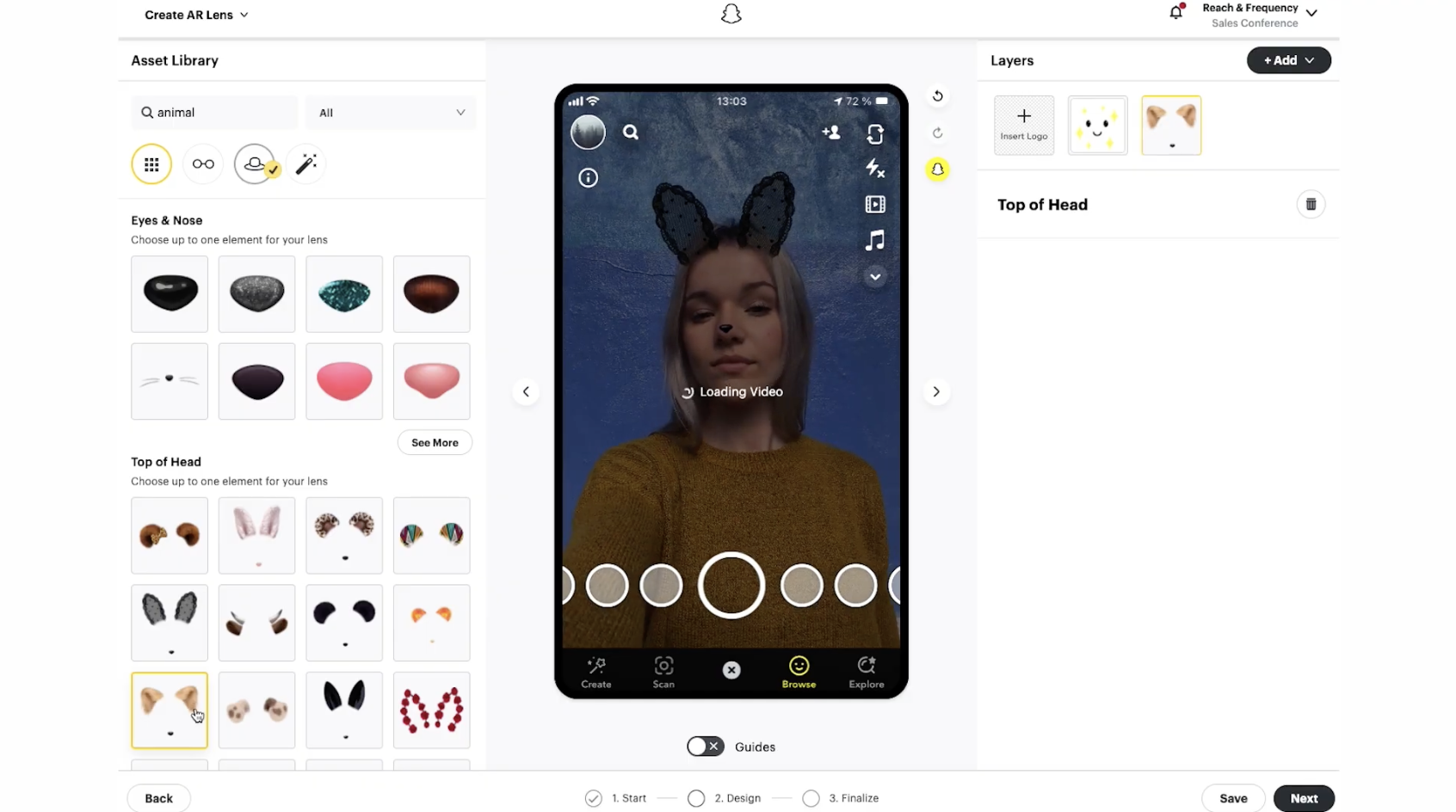 The world of business is constantly changing and so do customer preferences – now we want more personalized experiences, we like to feel connected with a brand and AR is already winning our hearts – whether it's with AR shoes, bags, clothes, makeup, jewelry or interior design.
Put on your favorite lipstick from Nyx and add it to your basket in one tap! And if you want more – switch to the back camera and walk through the door that takes you inside a digital showroom 💜💄
A virtual pop-up store, where you can try on shoes and sweatshirts from HOKA – everything without leaving your room. Thanks to combining it with Snap Ads, HOKA not only reached its goals but totally outperformed all the benchmarks: "The share rate was nearly 6X the Snapchat retail benchmark with an 82% more efficient cost per share vs Snap retail benchmark". The results were so impressive that this case study found its place on Snapchat for Business website.
And obviously, the most convincing way is to see direct results and insights from Clients and Partners who use Lens Web Builder and Lens Studio:
Building your Business with Snap AR
We agree with David Norris, Snap Head of European Creative Strategy, and Leah Rubin-Cadrain, Snap Head of Snapchat Brand Lab, that collaborations and partners unlock a never-seen-before potential for both sides of the table. Products are now showing up in our personal spaces, in our homes, on our wrists – AR really reshapes the way products are showcased.
The canvas for AR is as big as the whole world.
OnePlus x Snapchat – a campaign in India to celebrate Diwali and bring people safely together in the pandemic.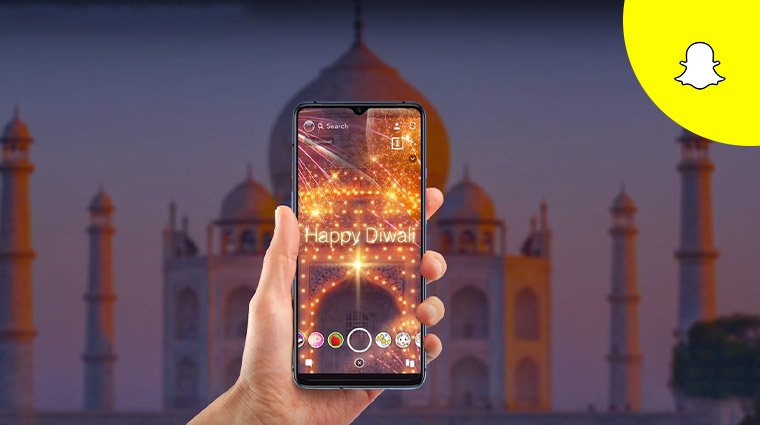 Call Of Duty Black Ops Cold War x Snapchat – built by Fishermen Labs
A Lens built by Atomic Digital Design for JD Sports with virtual changing rooms of the England football team – you could find a shirt with your name on it and join the team!
Partnerships with Snapchat are recognized and appreciated by many entrepreneurs and businesses around the world, thanks to new possibilities and a whole new wave of creativity.

Nicely said, and what's more important – all true 🤩
How to describe the experience of brands using Snap AR? "Immersive, connected, useful, and fun." These are the words of Carolina Arguelles Navas, Snap Group Product Marketing Manager – and we couldn't agree more 🤗From product try-on to virtual stores, the possibilities are growing and customers seem to really depend on AR when it comes to shopping, and not only deliver better experiences but also drive sales if you own a business!
Last year's collaboration between American Eagle and Snap featured a virtual pop-up store that generated $2.000.000 in incremental sales and this year's Zenni Optical drove a 7.9x Return On Ad Spend with their virtual try-on Lens! Really nice numbers, right? 🚀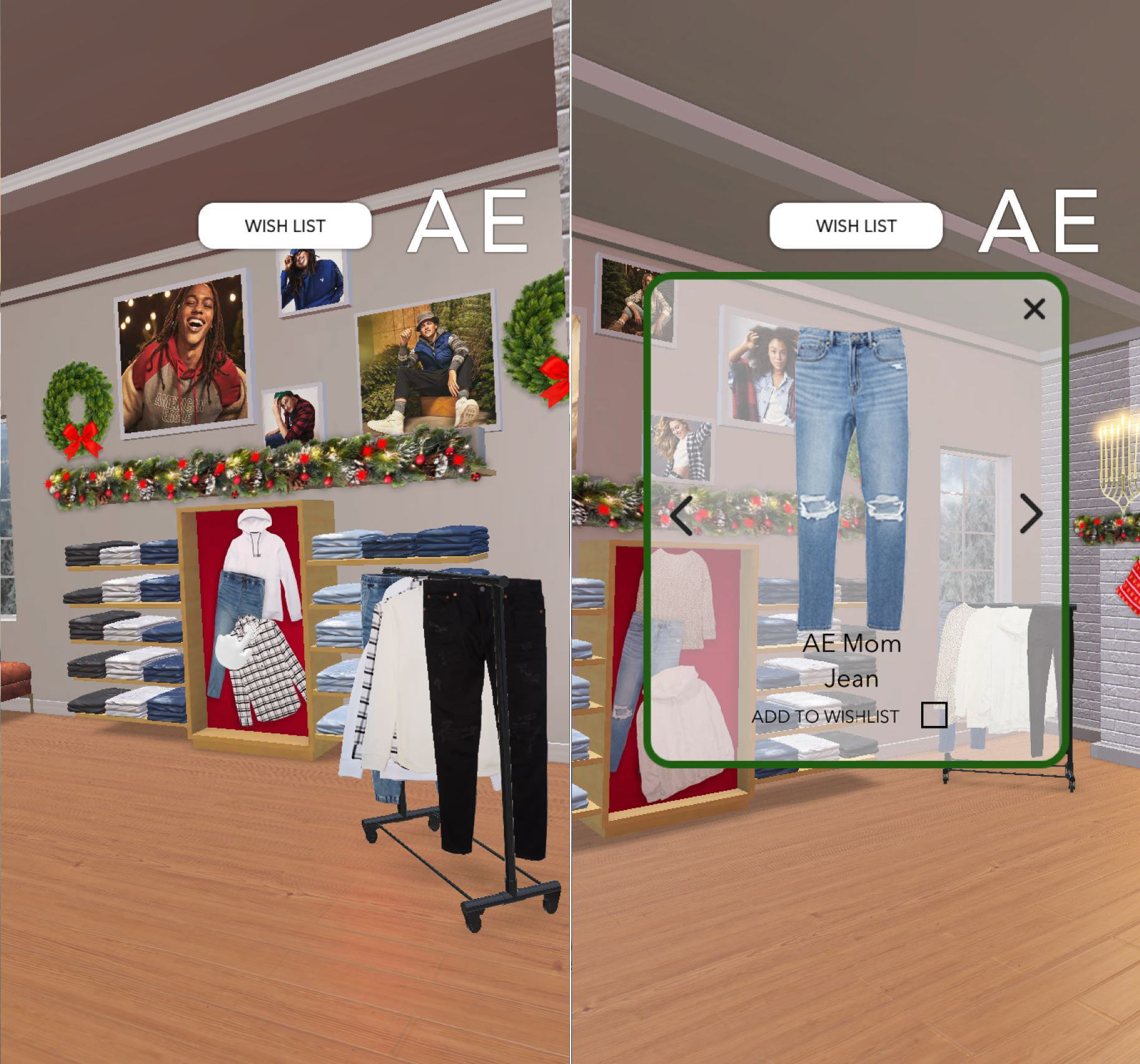 And a new member of Snap AR's family – Vertebrae – will allow you to create a 3D version of your product!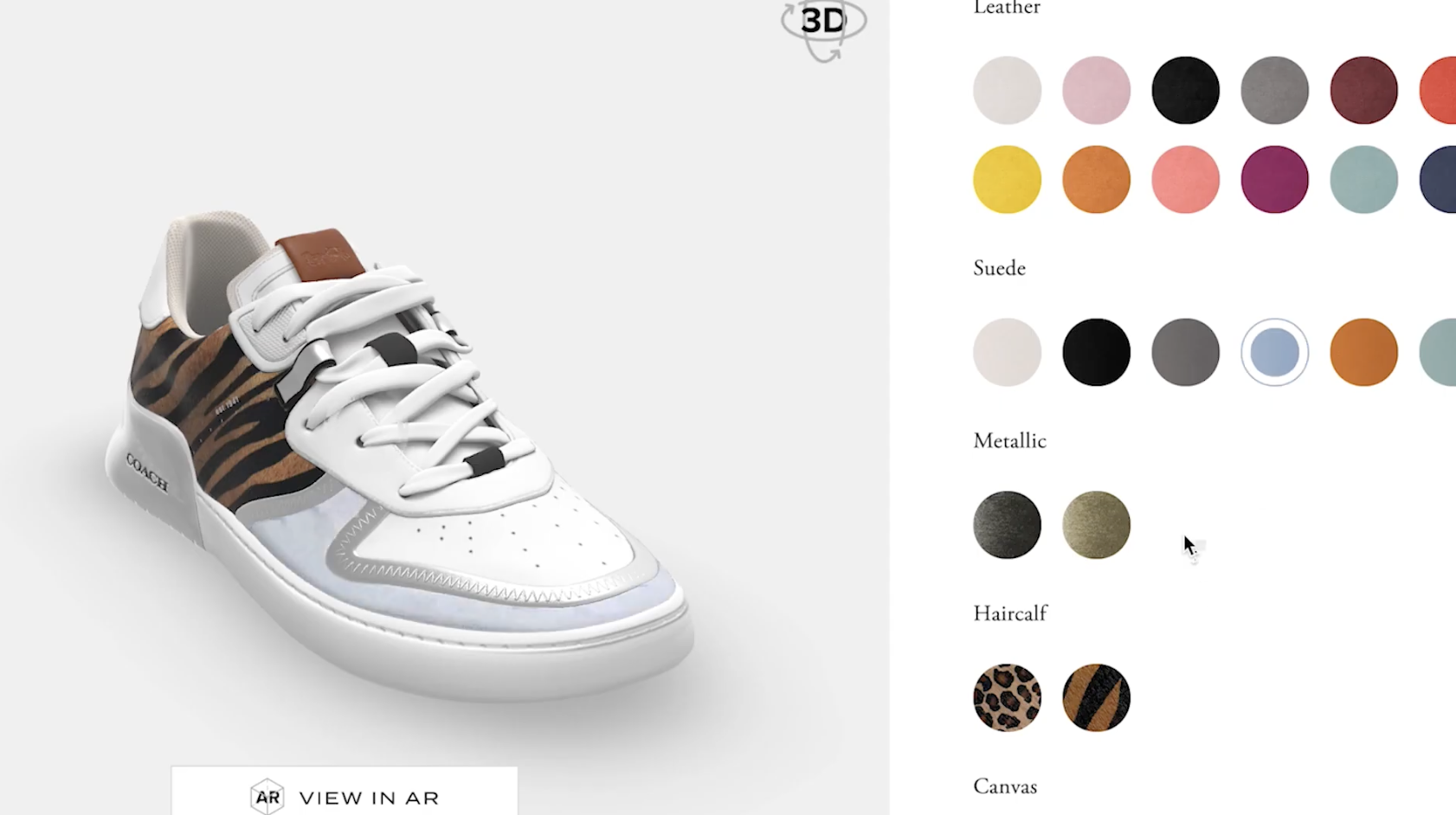 If you want to see how cool fashion can look in AR – just take a look at some digital outfits from the DressX app! The founders of DressX were one of the guests during this edition of Lens Fest, so hang tight, and later on, you will find out more about all the "whys" and "hows" of fashion in AR 👚👖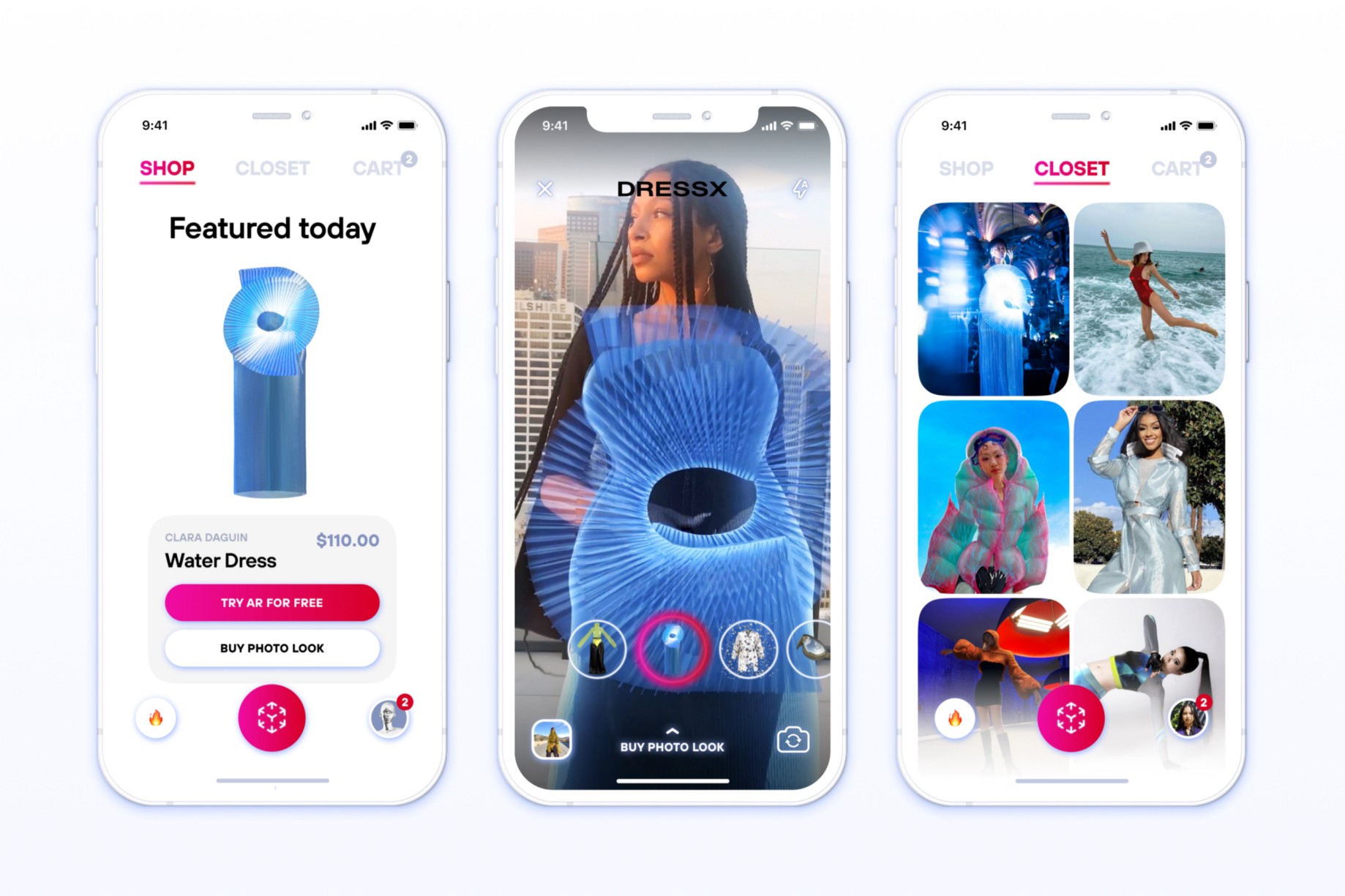 *Clara Daguin's Collection in DressX App
DAY 2
Driving Real Results with Snap AR
We can never get enough of success stories 👏🏻
E-Commerce is taking over!
Prada, DAMAS virtual store, FARFETCH; Bourjois Paris, Gucci Sneaker campaign, Dr. Smile, CUUP (feminine lingerie).