Lenslist x Lightship Templates Challenge – Community Inspiration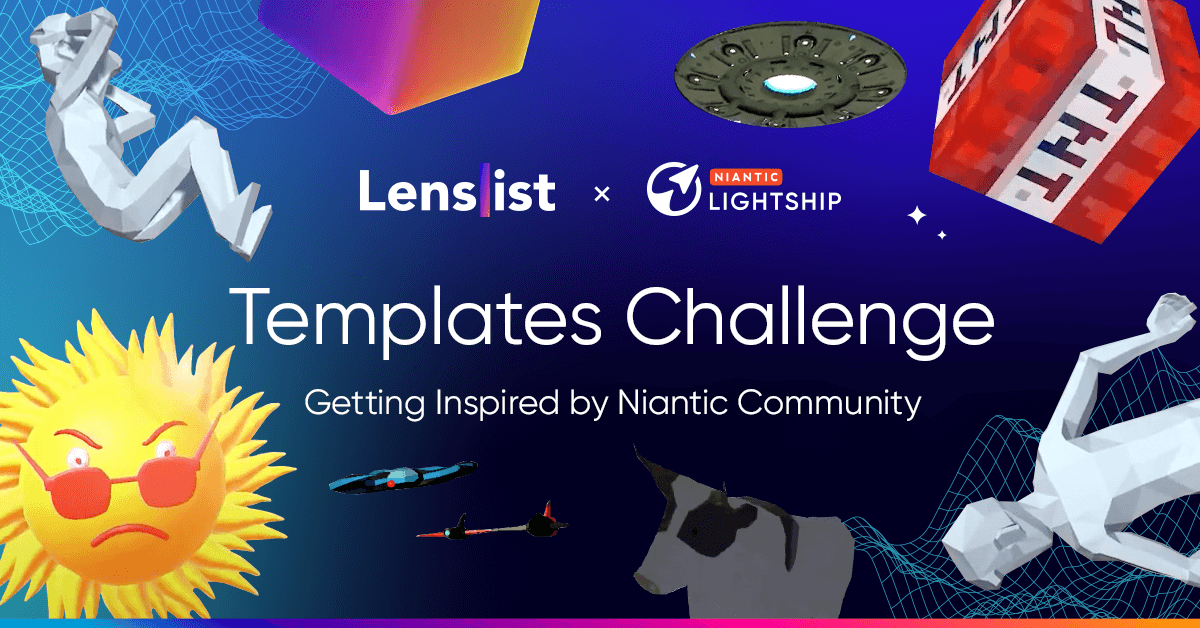 Make space for another huge dose of inspiration! ⚡️ We've been filling your minds with ideas for our Lenslist x Lightship Templates Challenge for quite some time now… but we're not stopping. So far we've released two essential guides helping you kick-off Lightship projects and dive into Templates. Then, to jumpstart your ideas for the challenge and building real-world AR experiences, we prepared an Inspiration Guide full of the coolest uses of Lightship's top features.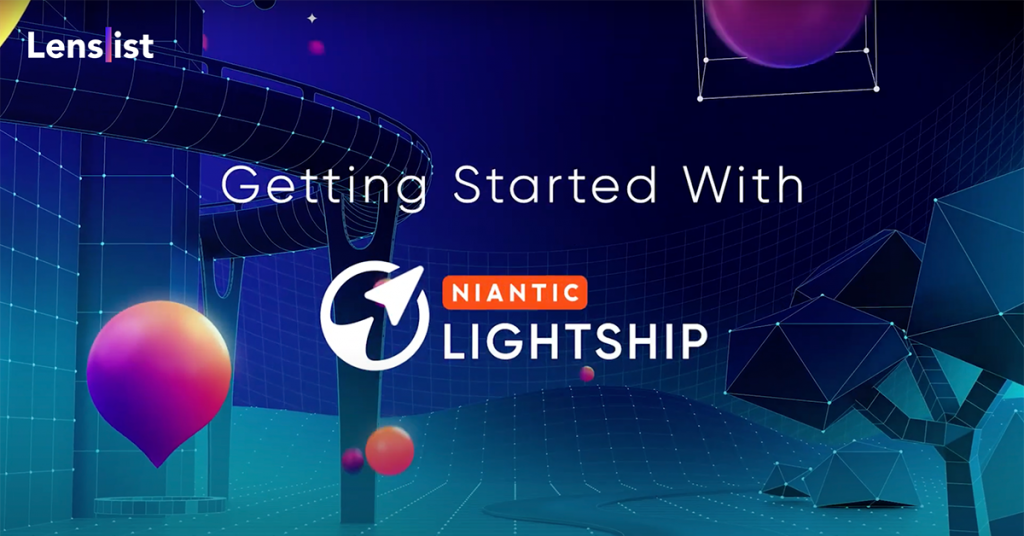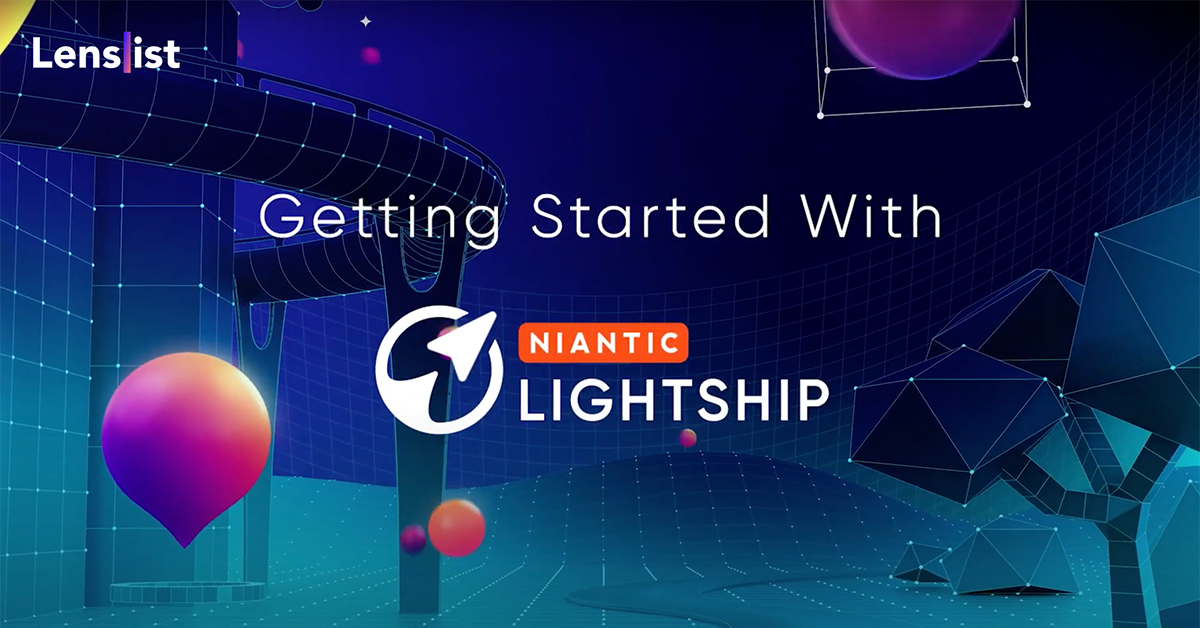 The Basics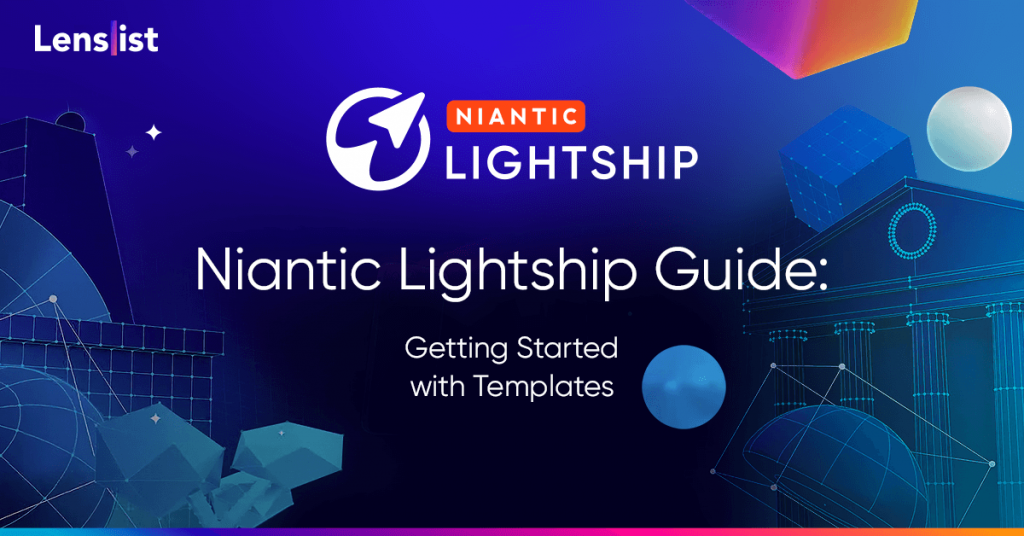 Templates
Today, it's all about the
Lightship Community
, their visions, previous projects, challenge entries, interactive games and more – we call it
inspiration straight from the inner circle
. 🚀😏
Dive into Lightship's potential and see how these developers used its features to create some of the coolest AR games ever!
👇
GeoGlitched
An app made by PatCat for Niantic's Summer of AR Challenge, where users can wander around the real world while discovering objects popping up from… other places in the real world! 🌍👾 The trick is to guess from which country the object has appeared. 🔎 Educative, fun, letting us explore two worlds at once – and it's multiplayer!
Interdimensional Portals
A project created by Petricore for Lightship Global Jam. 🌍 Interdimensional Portals is a playful AR experience, letting you interact with your surroundings in a fun, interesting way, complete crazy challenges and discover different stages – a true shining example of an AR game! 🚀🌞
Weathergy
Made for Niantic Winter Challenge, a project by an Augmented Reality super-group MPAR, is a game where you collect different 'weathergies' and together with your friends you can influence the augmented weather around you! 🌥❄️
We have some more sneak peeks behind projects made in Lightship, brought to us by Adam Sidwell, Founder of the Future House Studios.
The first one, Duel of Wizards, is a winning app in the Lightship Winter Challenge with Best in Sharing award. It lets you awaken your inner wizard and fight with friends using objects around you! 🧙✨
Duel of Wizards was a chance to blend multiple AR elements into one app — computer vision recognition, multiplayer, and environment meshing and interaction to create a cohesive experience. – Adam Sidwell, Founder of the Future House Studios
Another project, Defender, is a throwback Galaga-style game developed by Future House Studio's dev Dakota. Try to save yourself from the enemies! 👀
Defender allowed us to test AR on a very large-scale by having objects rise up over the horizon and fill the space. So often AR is done on a smaller scale, and we wanted to go big with this prototype. It opens up possibilities for AR to fill entire spaces around us. – Adam Sidwell, Founder of the Future House Studios
Let's top it all off with an incredible project from Diego Aguirre, an AR Developer and Lightship maestro, who used the ARDK Sky Segmentation feature to place a Zeppelin over the user's head. He tested it out by spawning the Zeppelin in different locations. 💐
Amazing to see Lightship's features in action, right? ⚡️ So many different ways to turn our real world into a realm full of surprises and games for us to explore! 🌍💥 We hope these genius AR minds above gave you some ideas… to use in our Templates Challenge of course. 😏 If you still haven't started – it's never too late to grab our guides and templates!
See you in the real-world metaverse. 👋🏻
More about the Templates Challenge can be found on our blog.