#TomorrowToday Challenge Inspiration Time 💫 ✈️ Mobility of Tomorrow ✨ 💼 Opportunities of the Future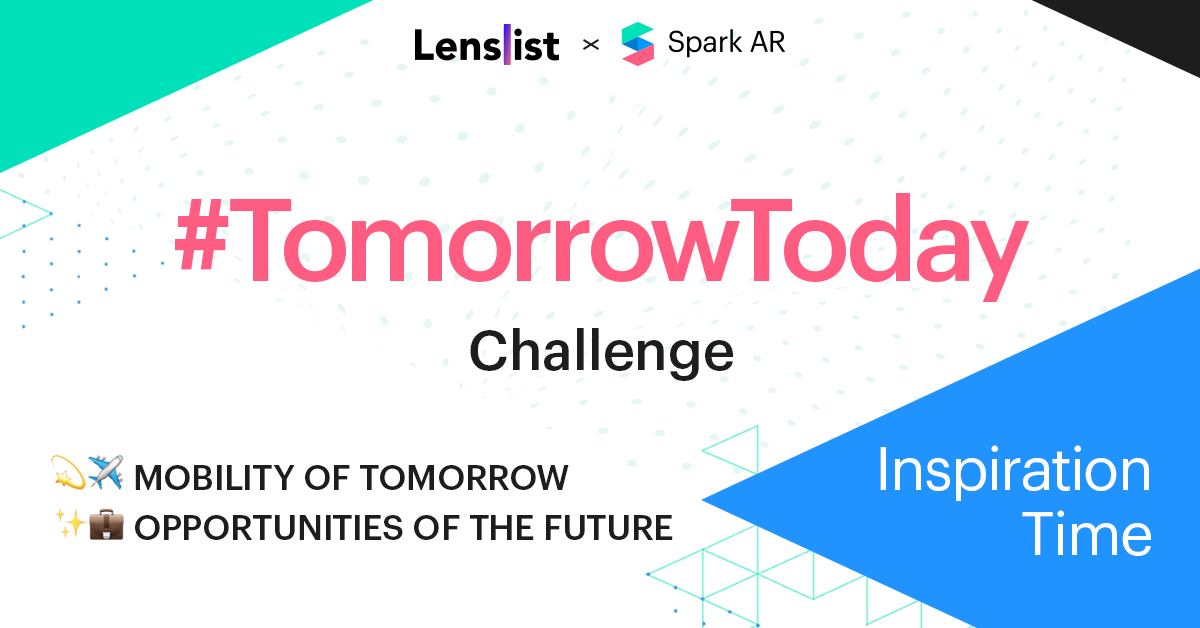 How are the preparations for our #TomorrowToday Challenge going? 👀⚡️ As you know, this edition is extremely special (looking at our extraordinary partners) and a futuristic theme gives so much room for you to spread your creative wings. ✨Last time we gave you a little inspirational sneak peek of what formats would have a big chance of winning… and today we focus on two branded tracks. 👇
Together with our two branded partners – Emirates Airline and Accenture – we came up with two tracks centered around the future of travel and work. Emirates is challenging Spark AR Creators to explore the next era of our in-the-clouds journeys and Accenture wants to see how you envision the future of work, jobs, careers. ☁️👩‍💻
To keep your head fresh and inspired at all times, we've gathered some examples of Effects which follow the theme of these two tracks – you're welcome to draw as much inspiration as you want!⭐️
Track #1 💫 ✈️
Emirates Airline: Mobility of Tomorrow

Track #2 ✨ 💼
Accenture: Opportunities of the Future

We hope our source of inspiration has come in handy. 🔥 Now – it's time to see these genius minds of yours in action. 💥 The future is so exciting – let's find out how you see #TomorrowToday.
Let's create big and passionately!
P.S. The deadline for submission is June 17!