Best Branded Instagram Filters – February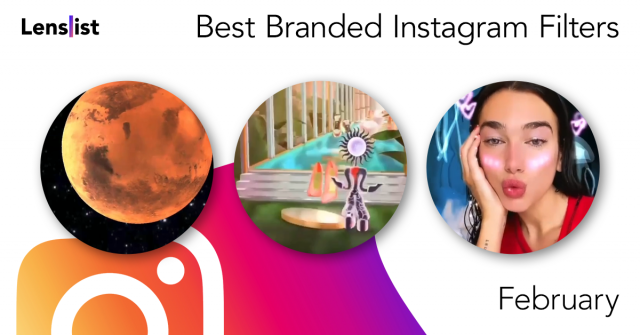 AR filters are more and more often used by brands for growing their awereness and engaging their fans. In fact, Lenses and effects are starting to be for some agencies a constant part of their campaigns. It's important to stay up to date with what's going in the commercial filters' department, so we've decided to introduce a new format: selections of the best Instagram filters published by brands.
We kick it off with the 20 curated filters from February, including works by brands such as Converse, Gucci or National Geographic. Enjoy and get inspired! 🔥
Remember that after clicking on the link under the video you'll be directed to the filter's page on Lenslist, from where you'll be able to try it yourself on your Instagram mobile app and more about the brand as well as the effect.
Thank you for your time! We hope you liked our selection. If you have any questions about using AR in marketing, you can contact us or find the answer in one of our blog posts concerning commercial use of AR.