50 Branded Instagram AR Filters #Christmas 2020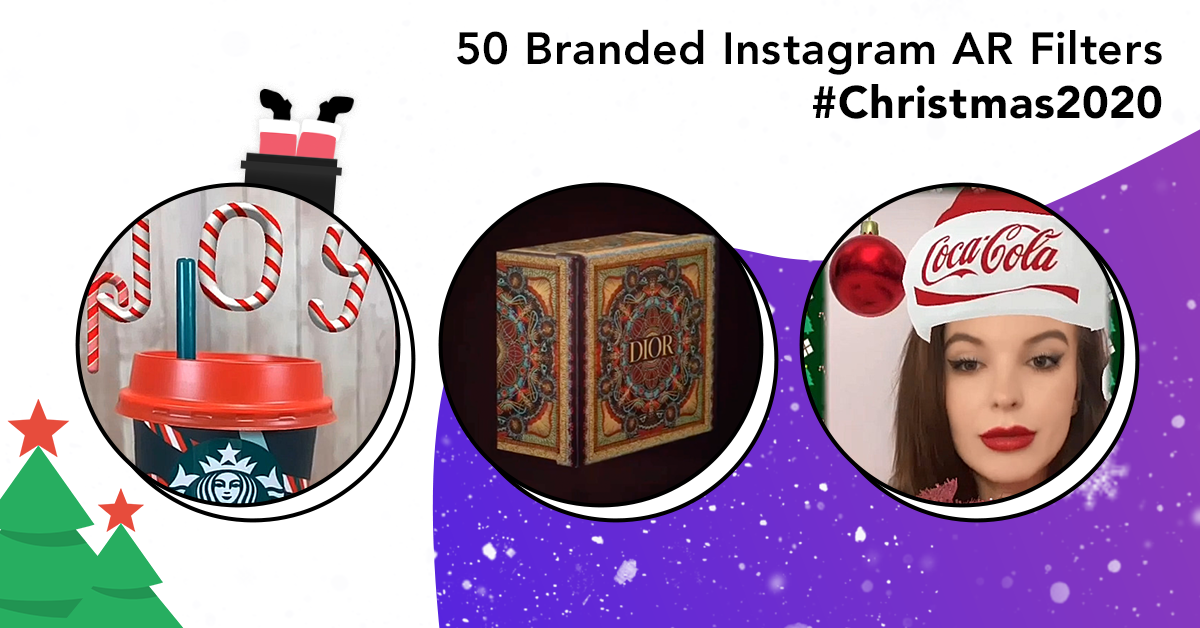 Many companies decided to prepare something special for their fans this holiday. From luxury brands to FMCG, they brought immersive experiences to everyone owning a mobile device, proving that Instagram AR filters have become a legitimate and artful marketing format.
We've selected 50 best Instagram AR filters created by brands to make this Christmas even brighter for their followers and their followers' families. Watch and experience them using your Instagram mobile app, and visit Lenslist for even more Christmas AR filters!
Below, you'll find 50 curated filters by our team, but don't bypass our tips on where to go next to discover a whole new world of filters on Lenslist! At the bottom of the article, you'll find the link to all of our 300+ Christmas AR filters that are currently on our website.
Luxury fashion brands are one of the most active groups when it comes to engaging followers on Instagram using AR filters. And, of course, they always do it with class! Check out new Christmas filters by brands such as Dior, Coach or Vogue, other fashion brands and retailers like Primark or Marks and Spencer as well as fashion designers like Jean Paul Gaultier or go to hunderds of #luxury and #fashion collections on Lenslist.
Another luxury goods that have a strong representation in this selection are #perfumes and #beauty cosmetics: Paco Rabanne, Maison Margiela, Chanel, Bobbi Brown or Diesel.
For yet another year, one of the most popular Christmas AR filters has been made by Starbucks (read about last year). But, other restaurants and FMCGs have stepped up, too. McDonalds, Nescafe, Nespresso, Hometown Flavour homemade comfort food or Coca-Cola South Africa – find their filters and have fun! Not enough foody effects for this upcoming days? Discover #fast-food, #restaurant and #food on Lenslist.
Instagram is the place for the artists these days, and when it comes to the music labels and musicians, they love AR filters! Some of them prepared for their fans an amazing AR experiences – you can access them all from an Instagram app (we provide links to open every filter that is on Lenslist). Feel joy during this Christmas with such great artists as John Legend, Taylor Swift, or Lil Nas X.
Thank you for being with us! Have a lovely and save Christmas. We love technology and Augmented Reality, but we wish you all that during the next holidays it won't be necessary for many of us to use phones to contact their beloved ❤
Here, you'll find the whole collection of over 300 Christmas AR filters and Snapchat Lenses on Lenslist: