8th Wall x Hope for Haiti Challenge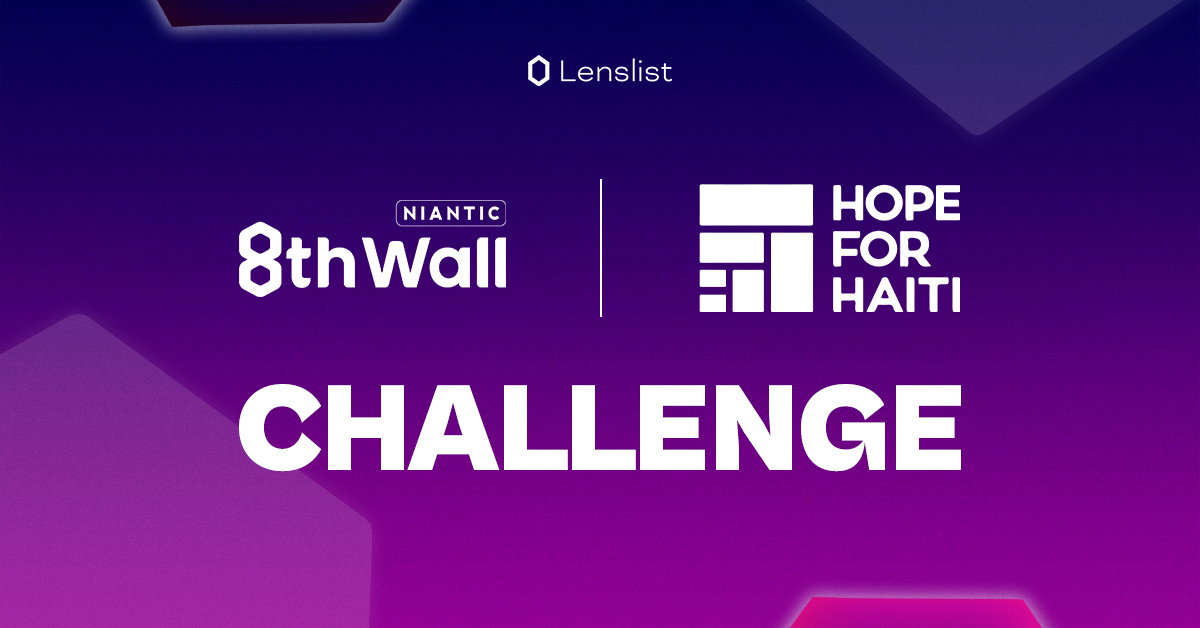 8th Wall and Hope for Haiti joined forces, creating an incredible challenge connecting modern technology with philanthropy. What is it and how can you participate?
Augmented reality is a tool with close to no limits. Through the most creative, immersive experiences, users are able to find themselves in a completely different world simply by pointing their smartphones in the right direction. 🤳 Its various advantages are precisely the reason why so many brands, creators, and organizations choose it in their work. And while usually we're telling you all about AR marketing, now we want to encourage you to change the world with it. 🌏
Niantic's 8th Wall, the leading platform for web-based reality content, is now collaborating with Hope for Haiti, inviting all digital enthusiasts to join the initiative. The challenge's main goal is to support the organization's mission – improving the lives of the Haitian people and sharing awareness – through innovative, immersive experiences. Augmented Reality will also reach new audiences from all over the world, helping to raise funds for their new Healthcare Campus in Southern Haiti.
How can I participate?
To take part in the challenge, you have to create your 8th Wall project and submit it on itch.io. Rember: 1 individual/team can submit a maximum of 3 entries. All of the submissions must also meet the requirements:
👉 Must be made on 8th Wall with public, playable link,
👉 Must use the Hope for Haiti logo assets provided in the Resource Guide,
👉 Must include the Hope for Haiti donation link for the Healthcare Campus.
Each project should include a 1- minute demo video, showcasing the created experience, and a public featured page link to your WebAR project. The submissions will be looked at through 4 different criteria: Best use of the 8th Wall, Hope for Haiti's mission, Storytelling, and How complete is the project.
And the best part? Thanks to the 8th Wall's free trial, everyone can participate in the challenge!
For more information about the submission process, check out the submission Guide.
❗The time to submit the project ends on November 6th, 2023 at 11:59 PM PT.❗
What can I win?
After submitting the WebAR experience, you have the opportunity to win a share of the $15.000 prize pool, with the Grand Prize of $5.000. 💸 The jury will also select award projects with $2.000 in 3 more categories: Hope for Haiti Mission, Best Original Storytelling, and Most Aspirational.
But there's more!
You can also win in the Community's Favorite category through the public vote, or get one out of 3 honorable mentions with a prize of $1.000.
There's no time to waste: roll up your sleeves, and together let's change the world for the better! 🔥💪