Top TikTok AR Filters | Effect House Selection October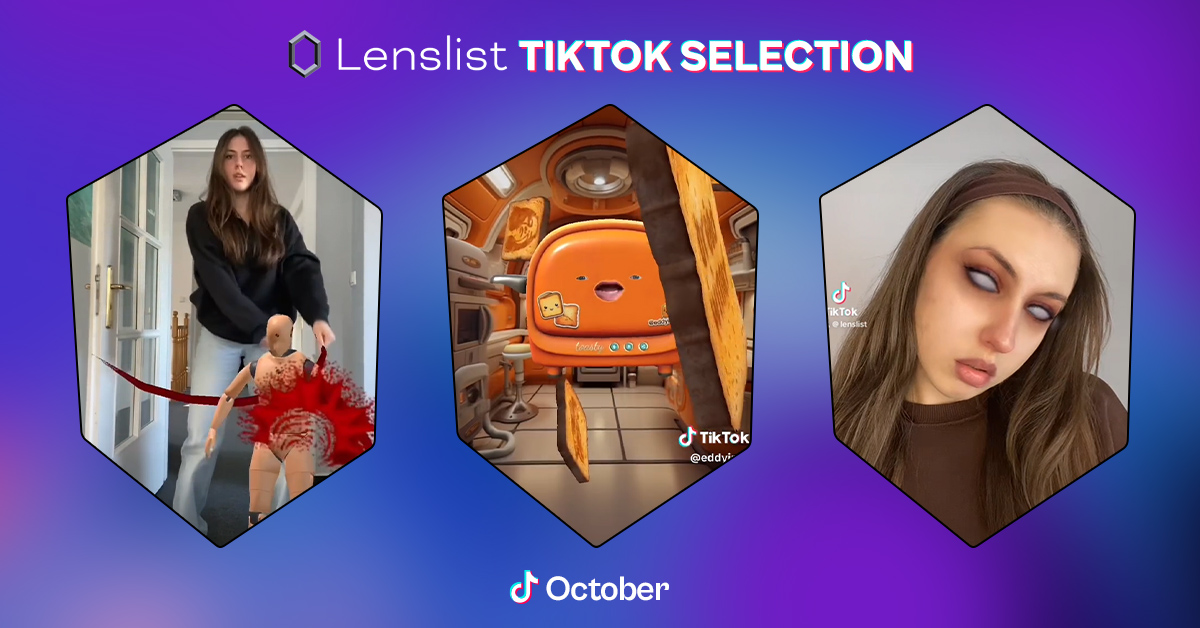 Here it is – the first selection of the spooky season! 👻Step into the horrors of the digital world with us and look at the Top TikTok AR Filters from October. 🍂🎃
We've been in the Halloween mood for some time now, but it's time to celebrate it properly… 😉 And what's the better way to do it than with the most magical AR effects? ✨ No need to worry about your Halloween costume – just pick your favourite filter, and shock everyone with your terrifying metamorphosis! 💀🎃
Don't worry, there's also a little treat for those who are not big fans of Halloween celebrations. See our carefully selected collection of engaging mini games that will make you forget about the reality, set of fortune-tellers and stunning make-up looks!
Without further ado – let's enjoy all of the tok TikTok AR filters from October 👇
💡 Our Lenslist database includes thousands of Instagram, Snapchat and TikTok effects. Every one of them is teased by a demo video, has a direct link that opens it on mobile social apps, and is tagged depending on its style and functionalities it uses. To help you take full advantage of Lenslist, we've linked some tags related to the filters mentioned in this article. Don't hesitate to try them out!
Time is passing incredibly quickly and we can't shake the feeling that next time we blink, we will see selection full of Christmas effects. But for now, let's enjoy this fall-themed collection of most creative designs. We hope you enjoyed the scARy top TikTok AR filters from October 👻 We surely did! 🥰
Keep checking our blog for even more inspiration…✨