Best Snapchat Lenses | Snap AR Selection September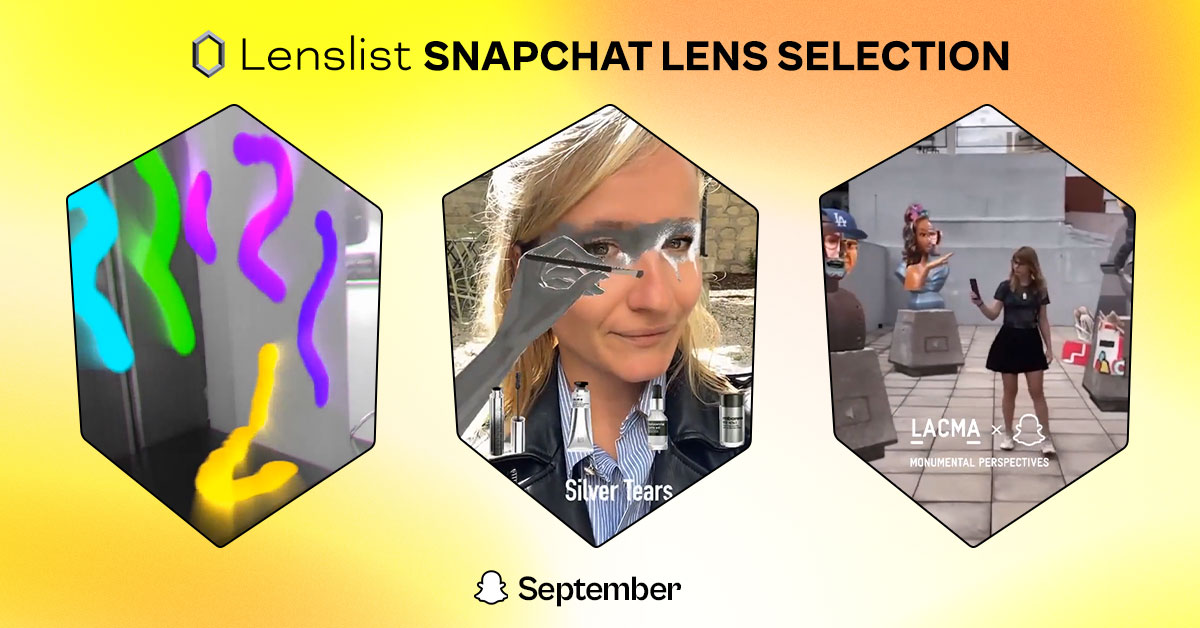 Looking for the best Snapchat Lenses? ⚡️ We've got you covered! 😏 Check out our fantastic Snap AR Selection for September!
What sets our Snapchat collections apart is the diverse range of hand-tracking AR experiences! 💅🏻 From extraordinary nail designs to luxury brand watches and elegant lace gloves – turn on your rear camera and try not to believe it's real! Whether it's cowboy boots, branded sneakers, or other captivating outfits, get ready for a world of transformations! 👩🏻🛸 And if that's not enough, perfect your look with dreamy AR makeup styles, embrace the Sailor Moon vibe, or master flawless makeup with Maybelline! 💄
Time to scroll down for an exciting journey into the latest trends! 👾
💡 Our Lenslist database includes thousands of Instagram, Snapchat and TikTok effects. Every one of them is teased by a demo video, has a direct link that opens it on mobile social apps, and is tagged depending on its style and functionalities it uses. To help you take full advantage of Lenslist, we've linked some tags related to the filters mentioned in this article. Don't hesitate to try them out!
Halloween is gradually entering our AR realm, offering you the opportunity to be among the first creators of a creepy yet mesmerizing atmosphere, setting the holiday AR trends for this year! 💀
For inspiration, count on our top-notch AR filter Selections, be it effects on Instagram, TikTok, or best Snapchat lenses. 🙄😍 With that in mind, see you soon in our upcoming AR collections! 🪄