Set Ups: Behind the scenes of creating AR filters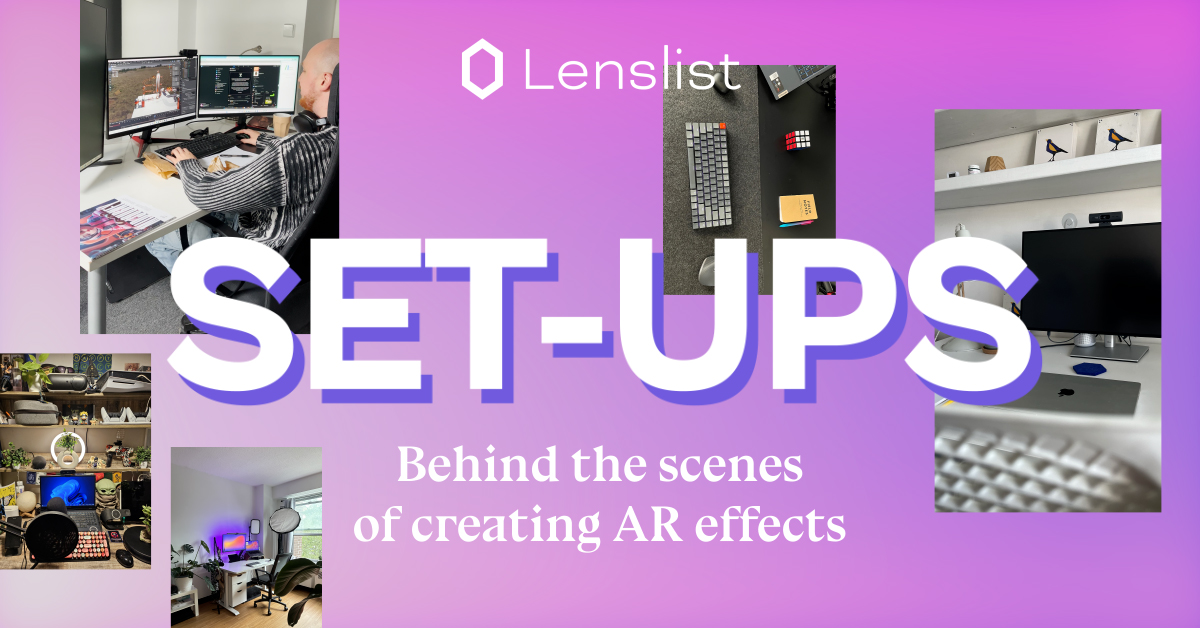 Have you ever wondered where your favorite AR filter are made? Take a look at some of the most creative spaces!
Your environment is a reflection of your mind… 🧘 And as we know, the right state of mind is crucial when it comes to the creative process. So today, instead of the usual effect selection, we invite you to take a look at the places where the most remarkable designs come to life. ✍️ It's time to appreciate… your set-ups. 👀
Chosen AR Creators shared with us their workspaces and the ideas behind them, allowing us to take a step into their minds. And we have to admit – we wanted to show you a bit of our world too! 💜
Need some decor inspiration? Just take a look below 👀
I always make sure to have a strong cup of coffee within arm's reach to keep me energized during those long hours of creative work. My large screen is an indispensable tool for my work. I rely on it for tasks such as using the patch editor, refining makeup effects, and conducting video consultations with clients.
When it comes to perfecting color adjustments for makeup filters, I find that Apple's products are unbeatable. I find that Apple's monitors have excellent color accuracy which is needed for my work. Additionally, I've come to appreciate how time-saving Airdrop is when I need to transfer assets seamlessly between my iPad, phone, and desktop.
My workspace also includes a well-lit mirror with a convenient phone stand. It is essential for designing makeup looks and filming myself for preview videos. Having a well-stocked makeup kit is a must. I ensure it contains a wide range of shades and finishes to bring to life any look, whether it's for myself or my valued clients.
I have the flexibility to switch up my workspace when I need a change from my desk. I can easily transition to the couch or head over to the pool or cafe within the building with my iPad to work on makeup assets like eyelashes, eyeshadows, lipstick, and more. Having coffee shops and a pool within the same building is a stroke of luck for me.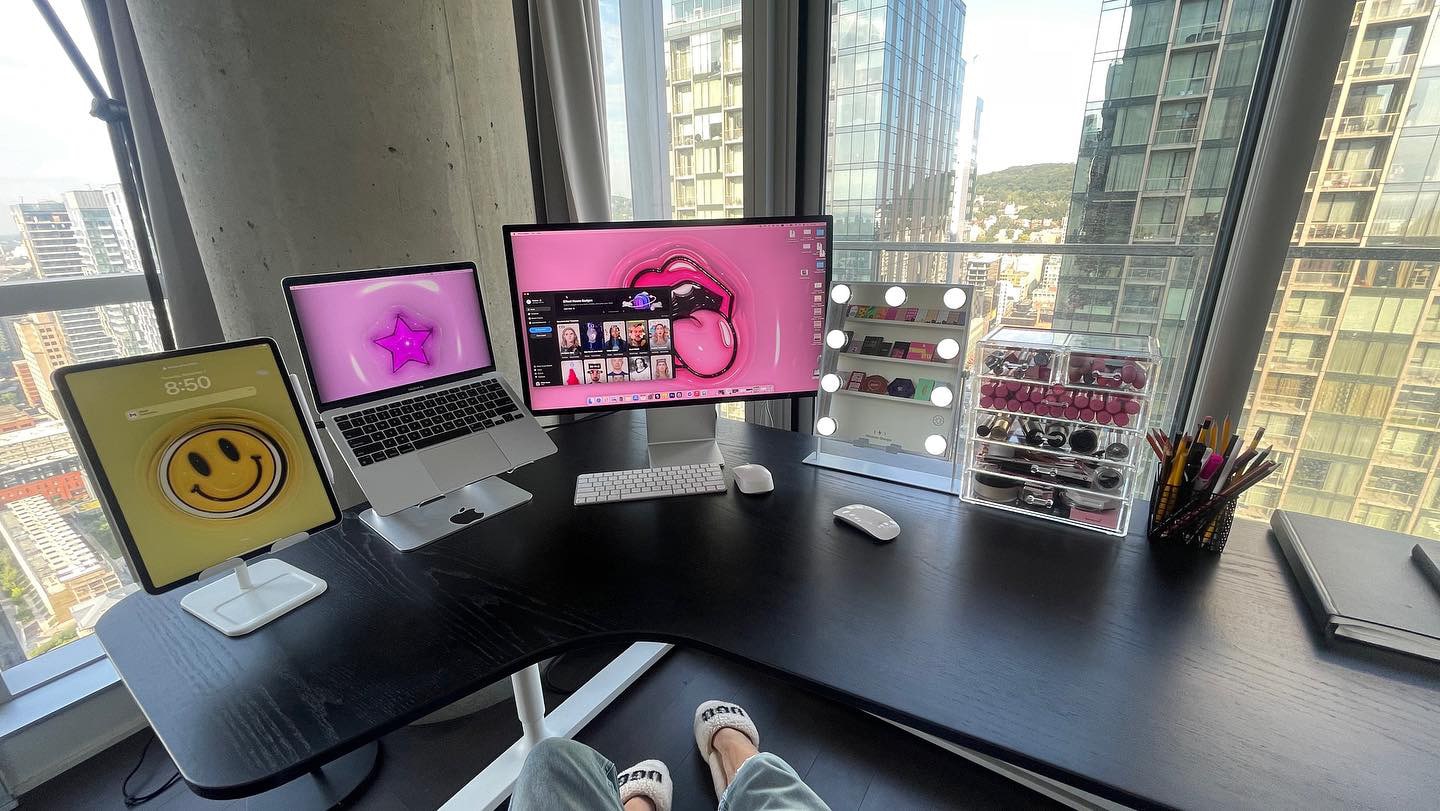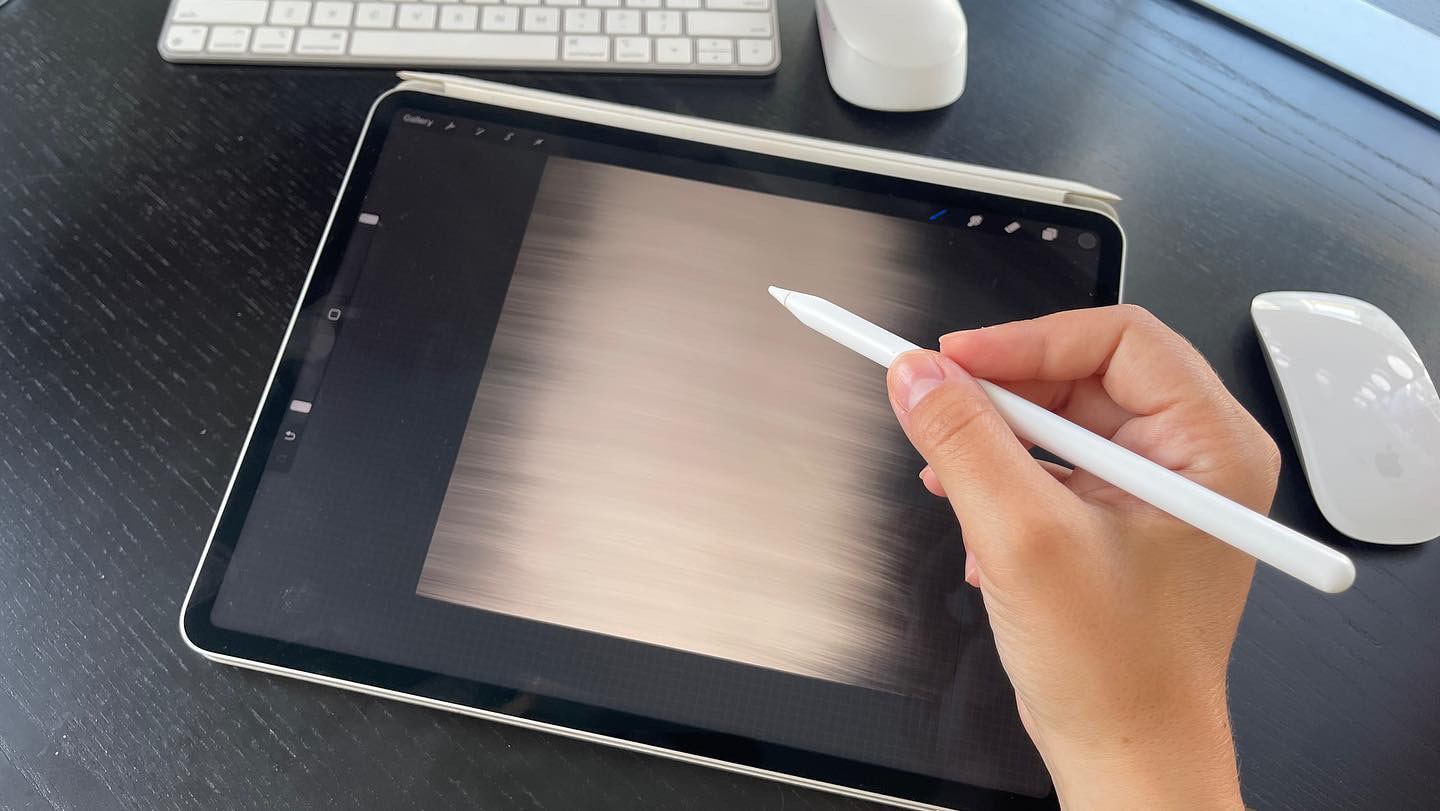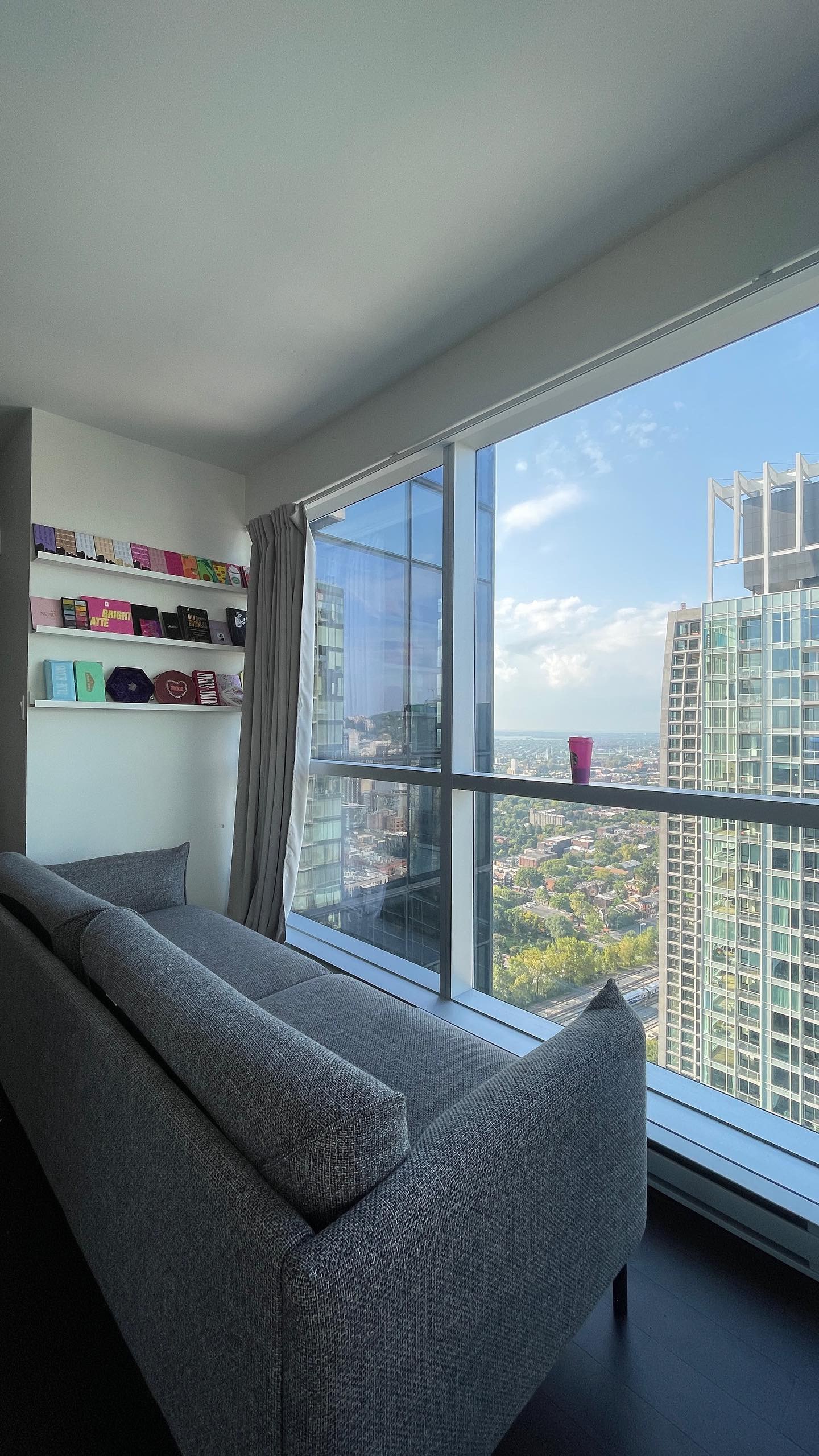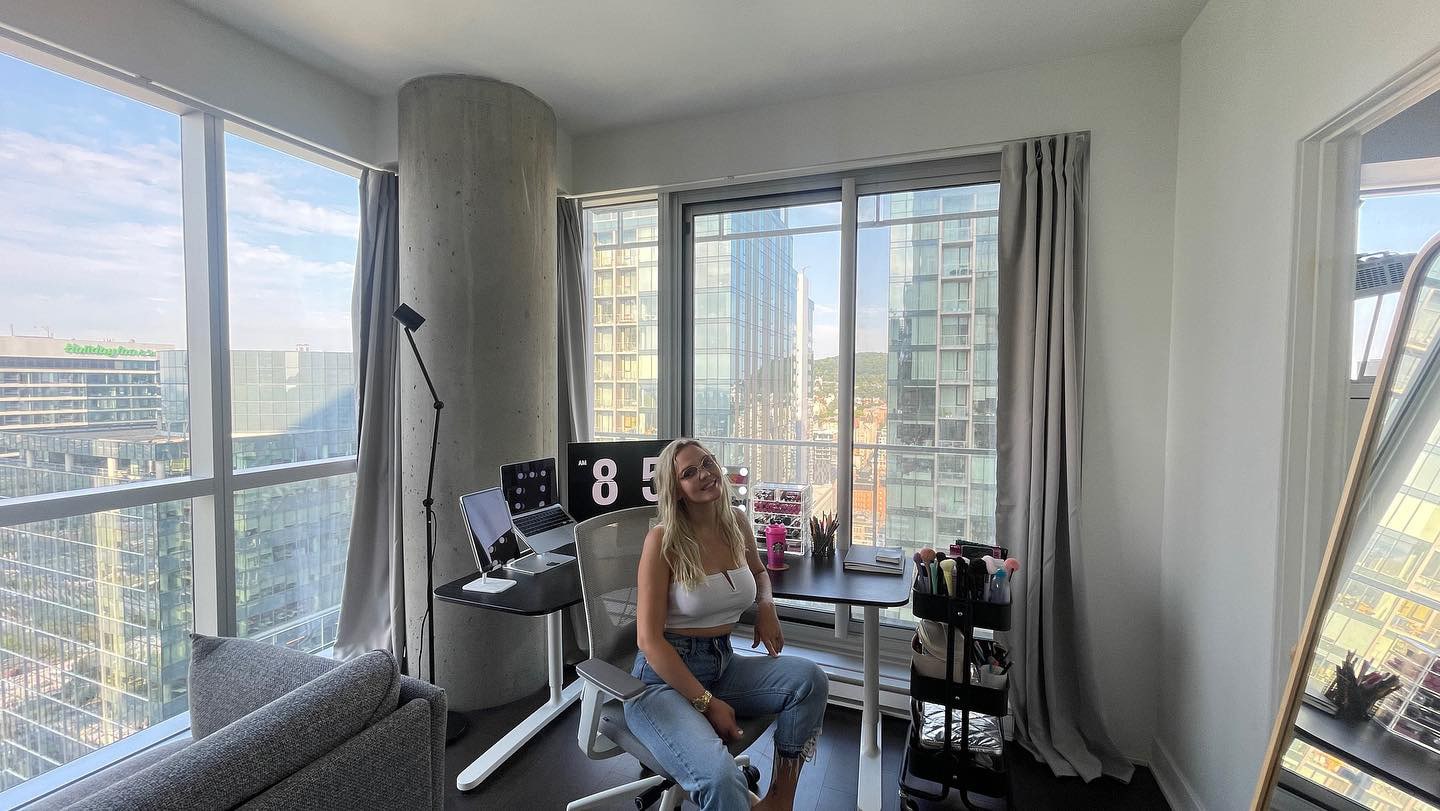 I have always loved a minimalist approach so my setup speaks for itself.
I like to have my choice of peripherals when it comes to the equipment. My work peripherals as well as my content creation ones. I would love to geek out on those but I won't do that here. 😂
Something interesting about my setup other than the peripherals is that I always have a notebook to draw my thoughts in the old analog format before shifting it to digital.
I also have my Rubiks Cube with me on the desk at all times. It's my fidget toy to use. Fun Fact: I can solve one in under 25 seconds. 😌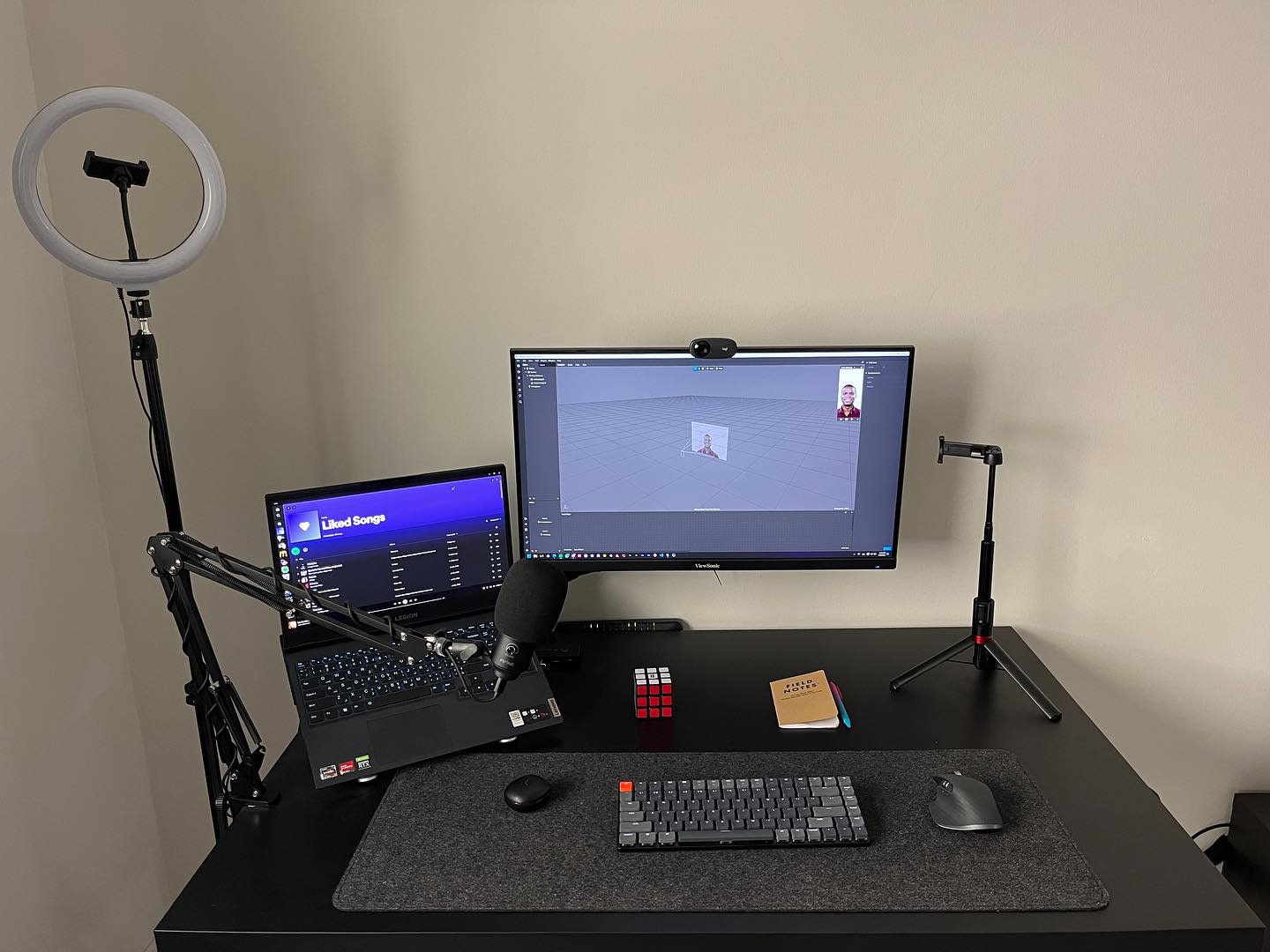 Home of Gloam. AR Studio founded 2019. London, UK. I read somewhere that if you own a business you should ABB (Always Be Branding). This took me 4 weeks to… paint, build, research, design and shop. Because we make climate-positive AR filters, materials we used were important. Which also meant doing things like finding printers that would print on seed card. It's such a pleasing space to be in.
Items in AR Studio:
▷ Dell Ultrasharp 4K Monitor 2023 (27 inch)
▷ MacBook Pro 2021 (M1 chip)
▷ iPad Air (5th Gen)
▷ Herman Miller Sayl office chair
▷ Logitech Brio 505 webcam
▷ IKEA Trotten Desk (200cm x 160cm)
▷ Jabra wireless earbuds
▷ John Lewis house picture frames (oak)
▷ Plantable seed card (A2)
▷ Logitech mouse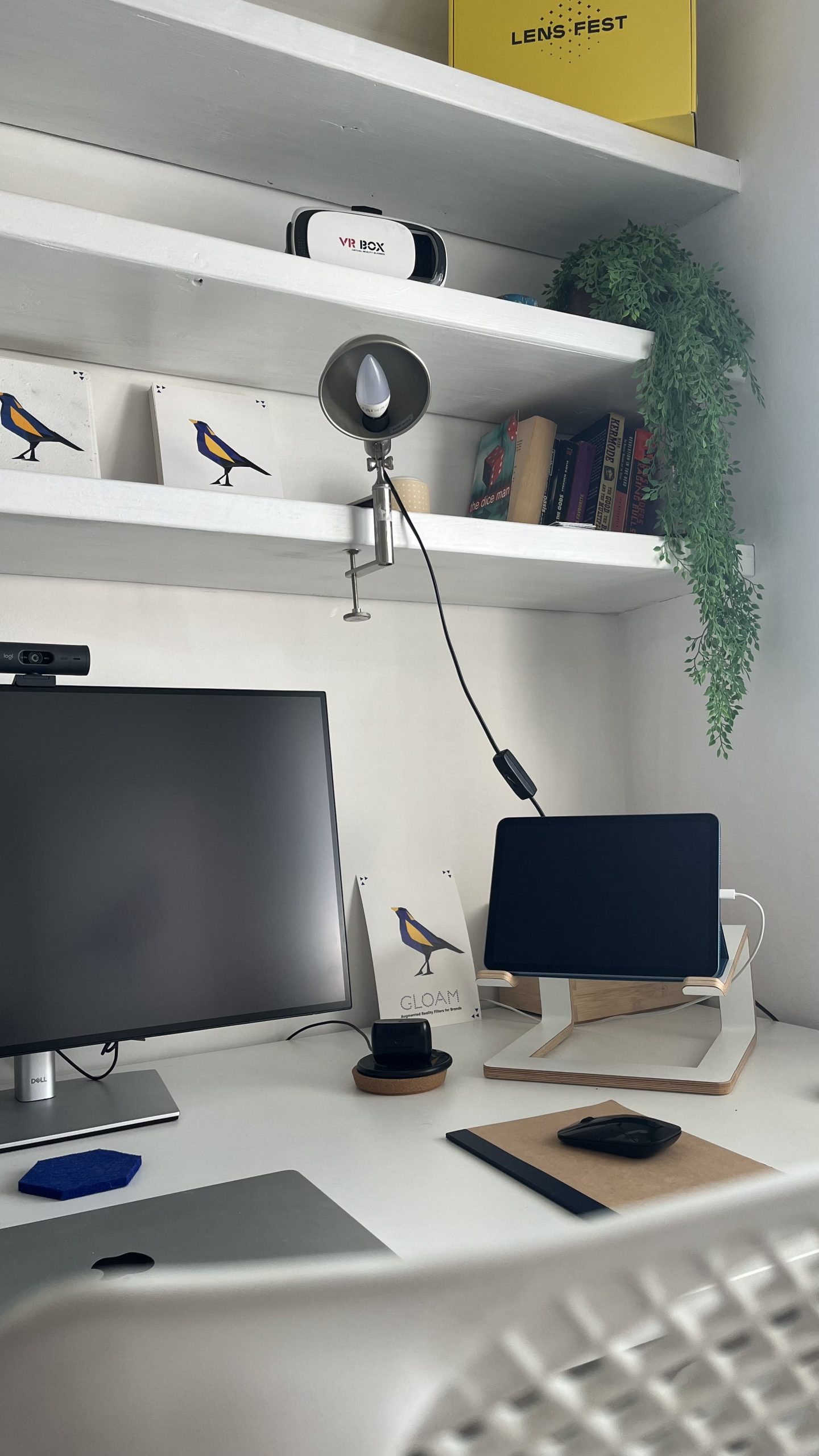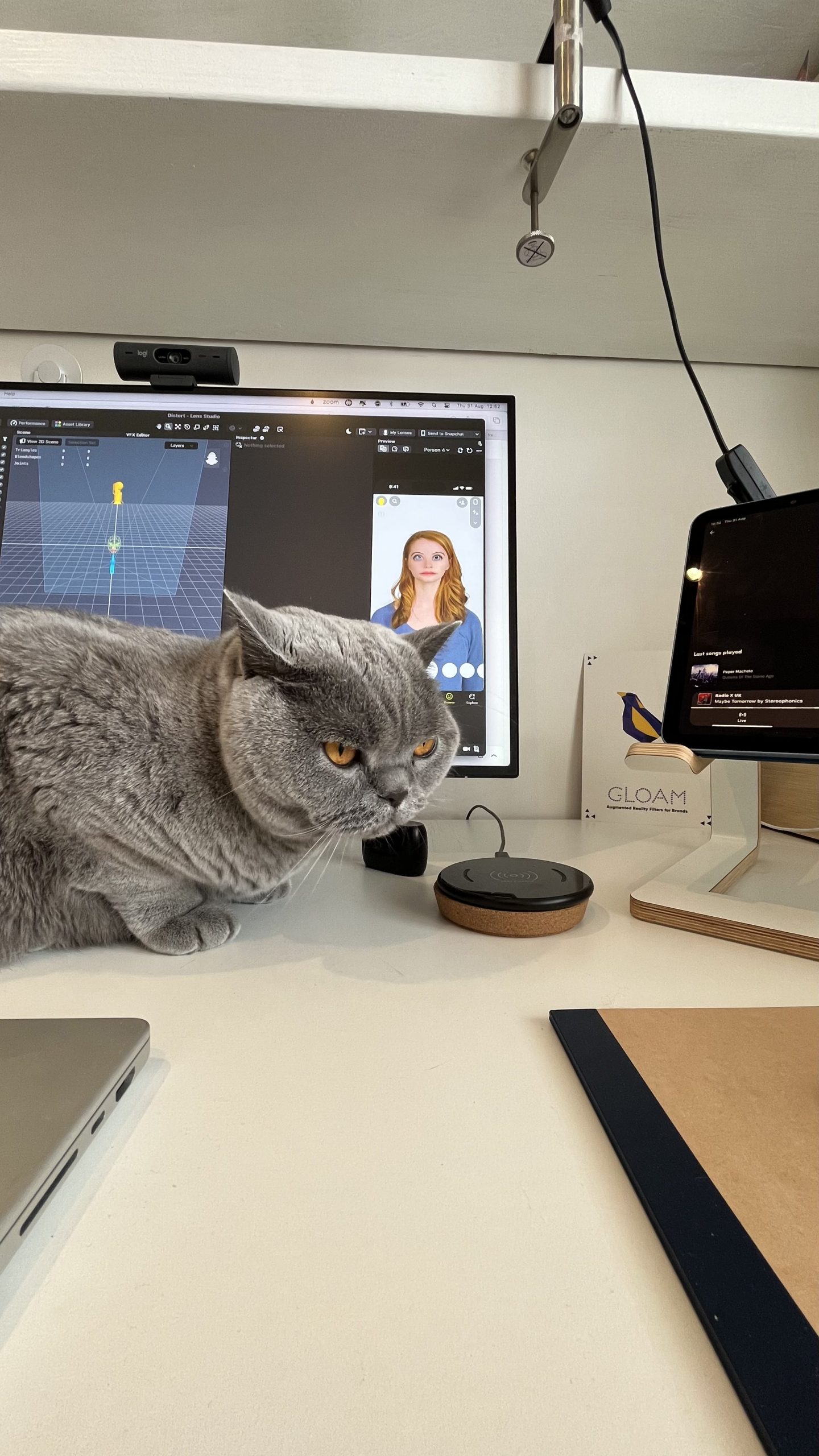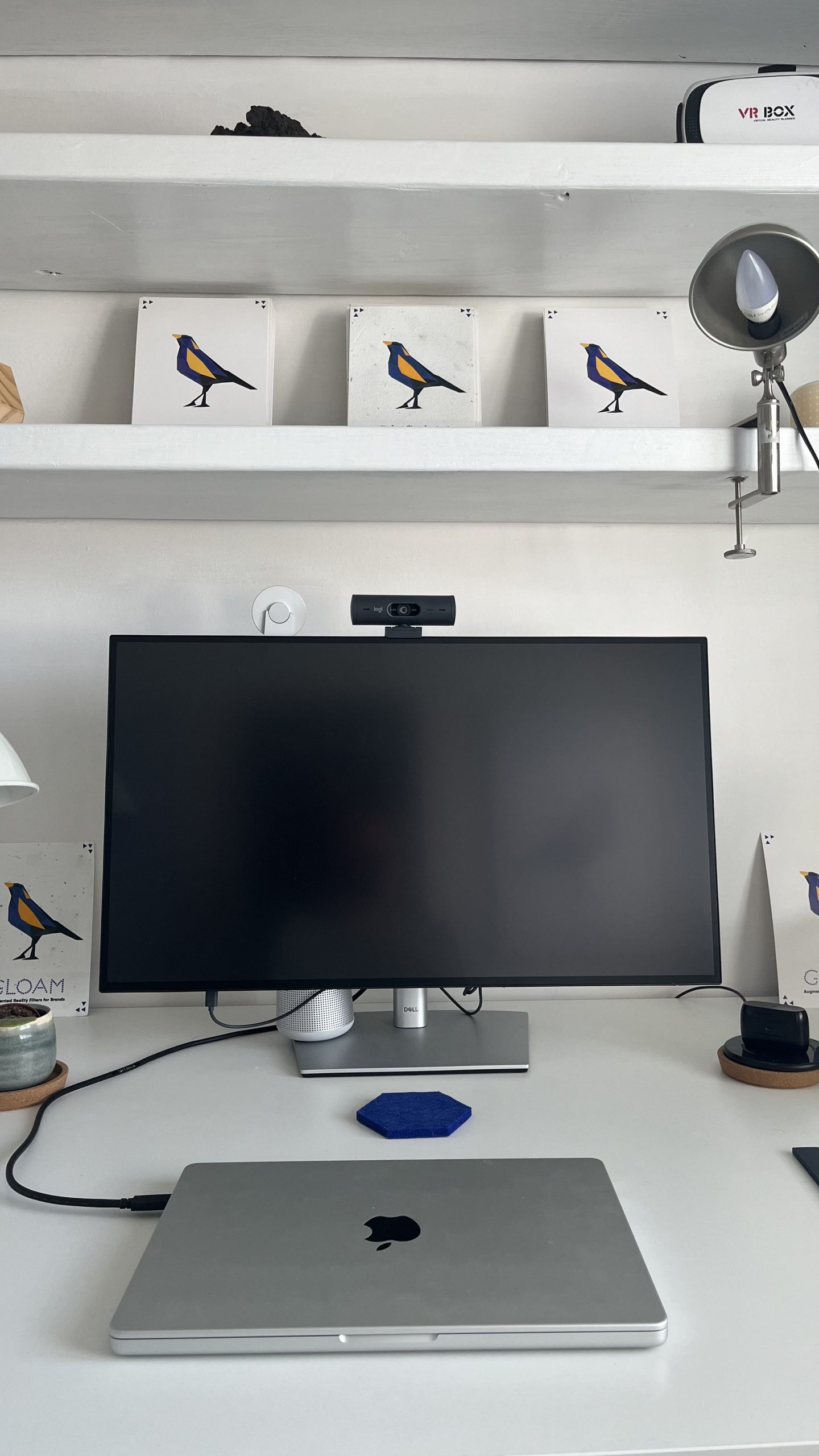 To the left, you'll find my mic and recording setup, dedicated to crafting tutorials and videos. On the right side, there's my newly set up 3D scanning station, complete with a turntable and tripod. In the center, I cherish my beloved Lappy, the heart of my krazyy mini studio. And don't forget my funky keyboard – because, why not? 😂 Oh, and by the way, there's Baby Yoda galore, from tiny figurines to plush toys and even a giant neon sign to the left.
I've also adorned my space with various desk figurines and anime dolls. Adding some green plants, XDG मुंBAI SwaggARs, Meta Quest 2, Projector, a Gel Blaster Gun & a vibrant yellow ring light completes the scene. Plus, I've got a PS5 ready for those game and inspiration breaks.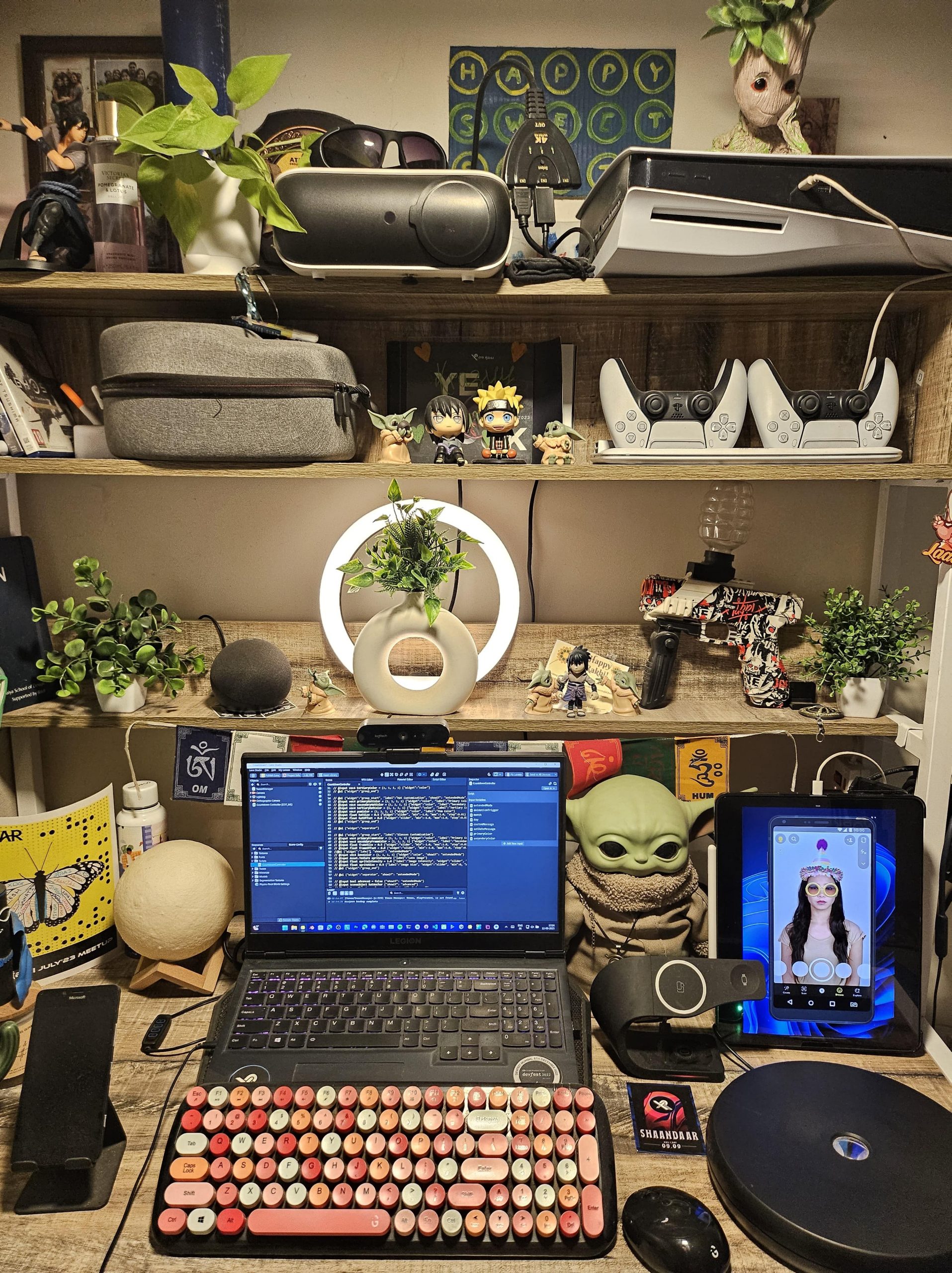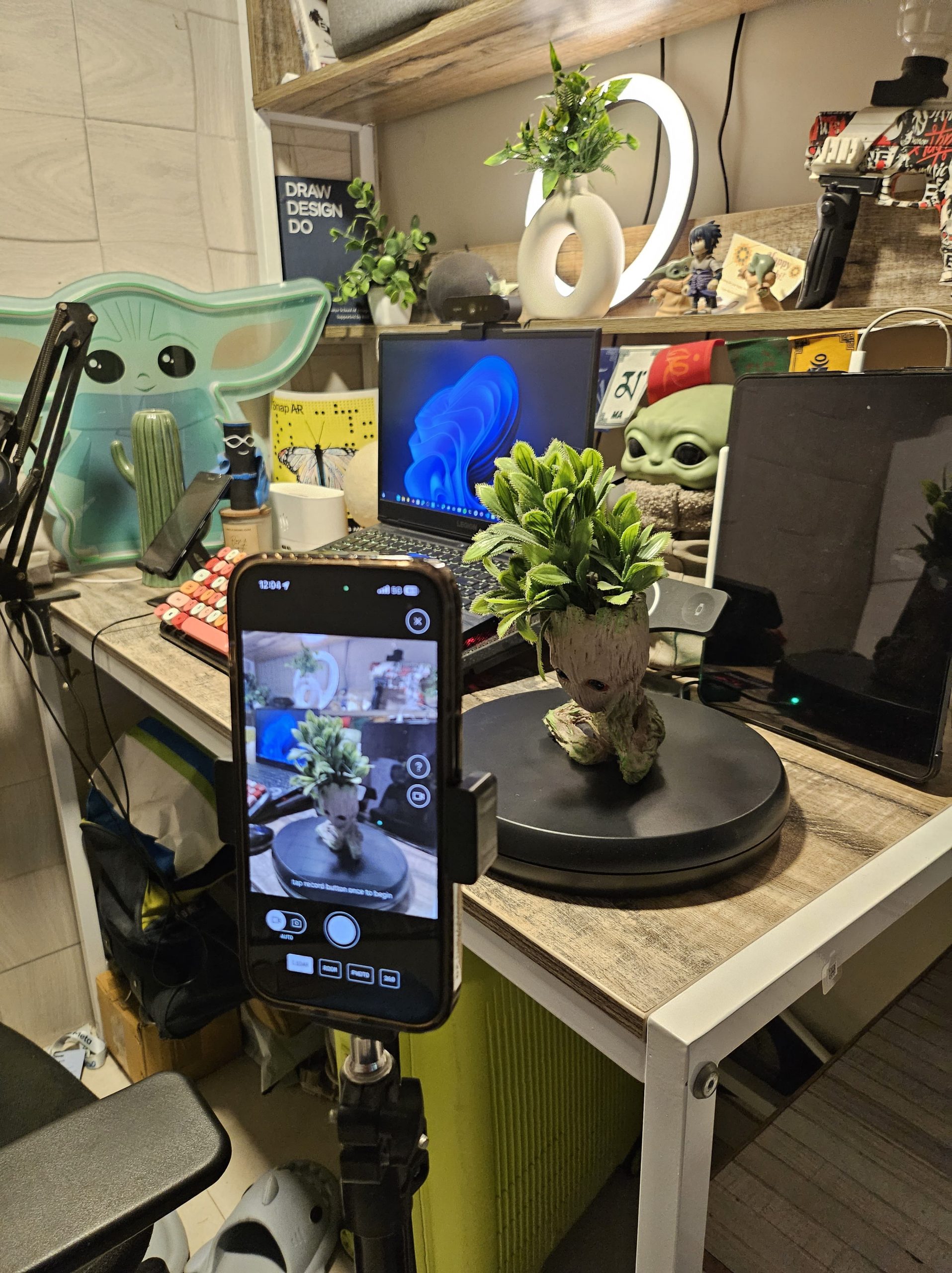 My creative space is simple (which I prefer) but has a few things that add color when I need it. I need a few things to inspire ideas and that's organization, a few inspirational pieces and some space.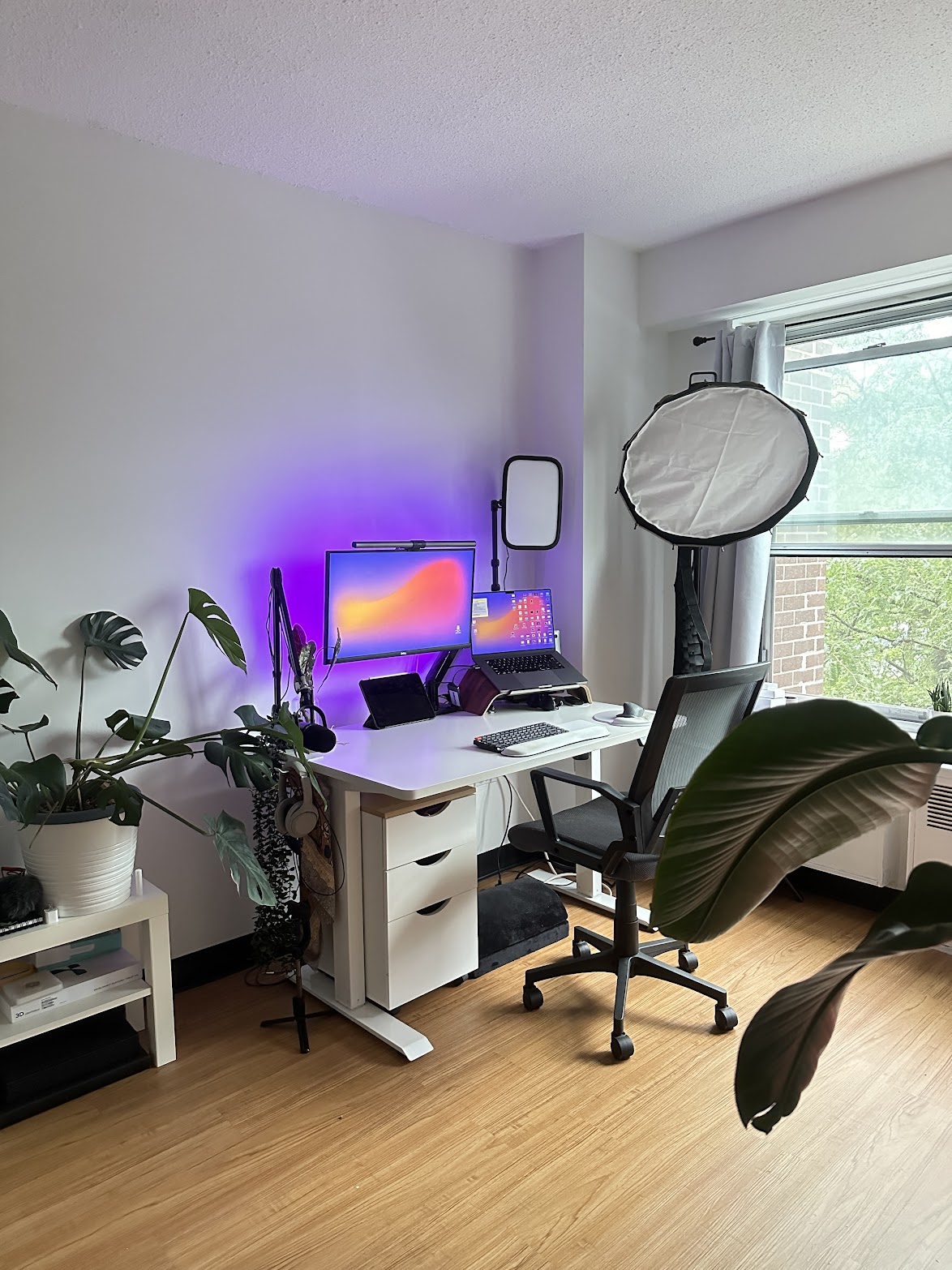 Utilizing both PC and Mac systems offers me the adaptability to craft and evaluate on a range of devices.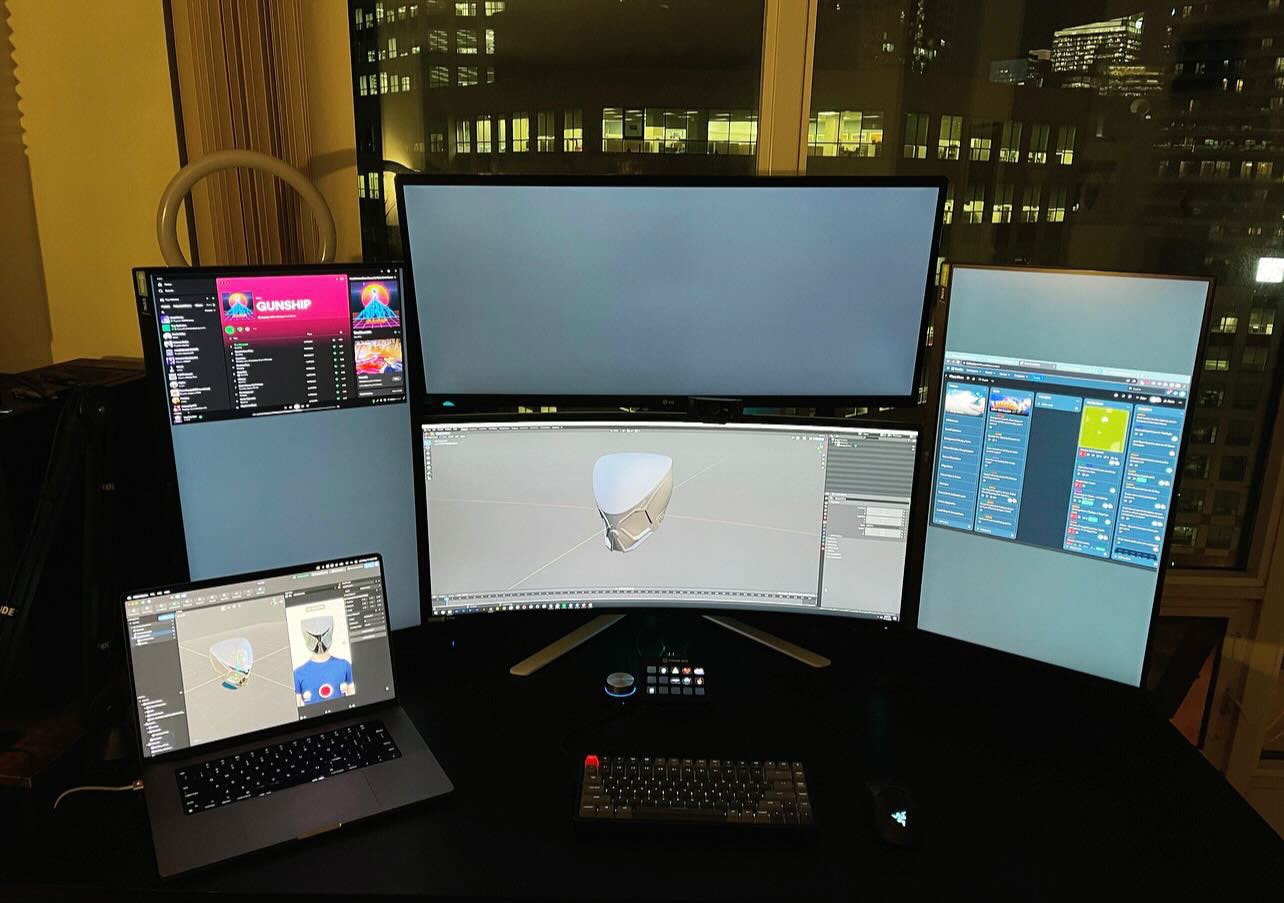 What could be described as a workplace full of stars and a Barbie neon fairytale at once, is precisely Isabel's office! We'd spend there the whole day if we could. 🤩 Whole setup was built by @silverbackpc.
Since we're a part of the AR Community as well, we thought it would be the perfect opportunity to let you into the Lenslist world 😉 Welcome to our office, where the magic happens!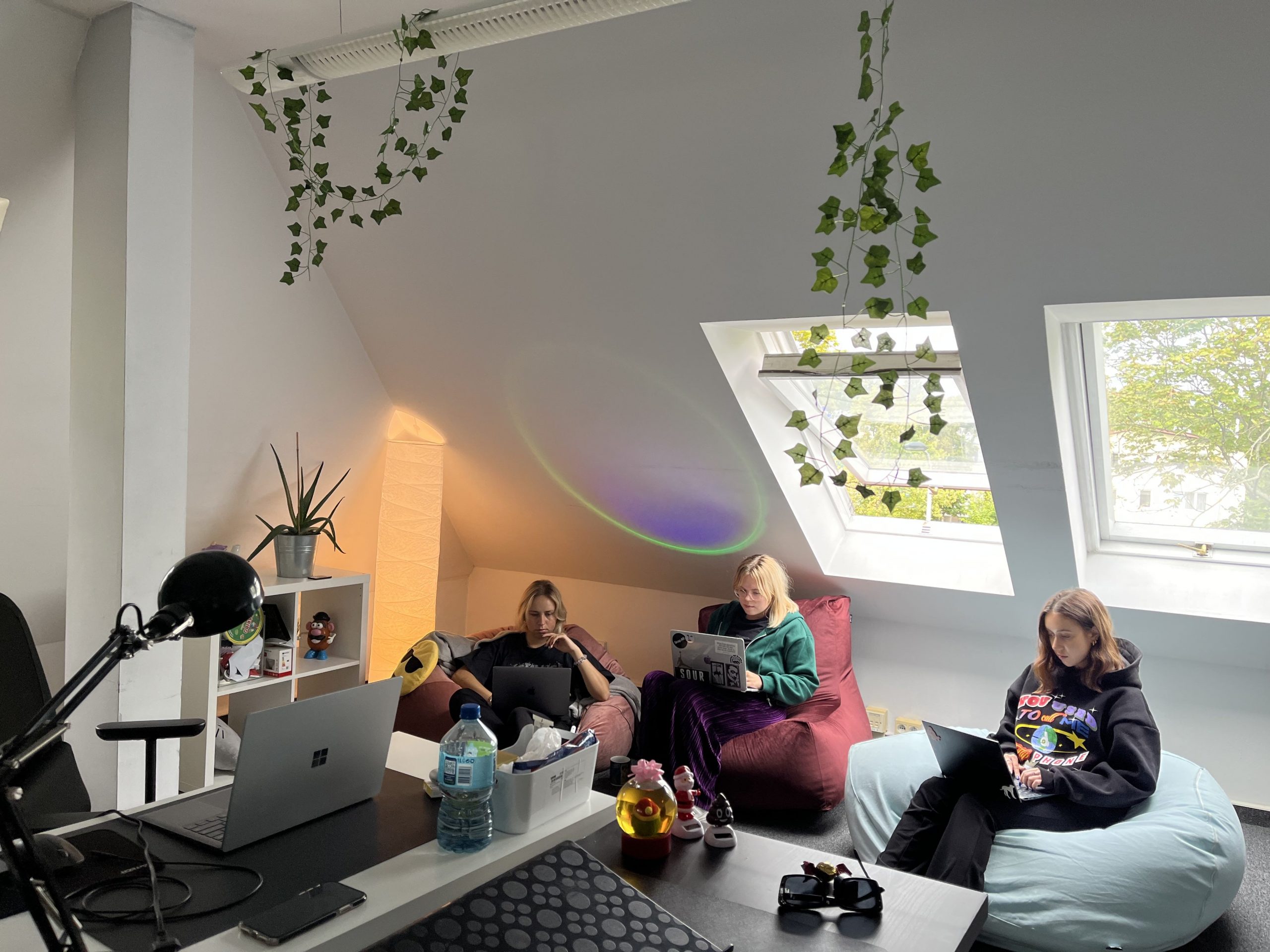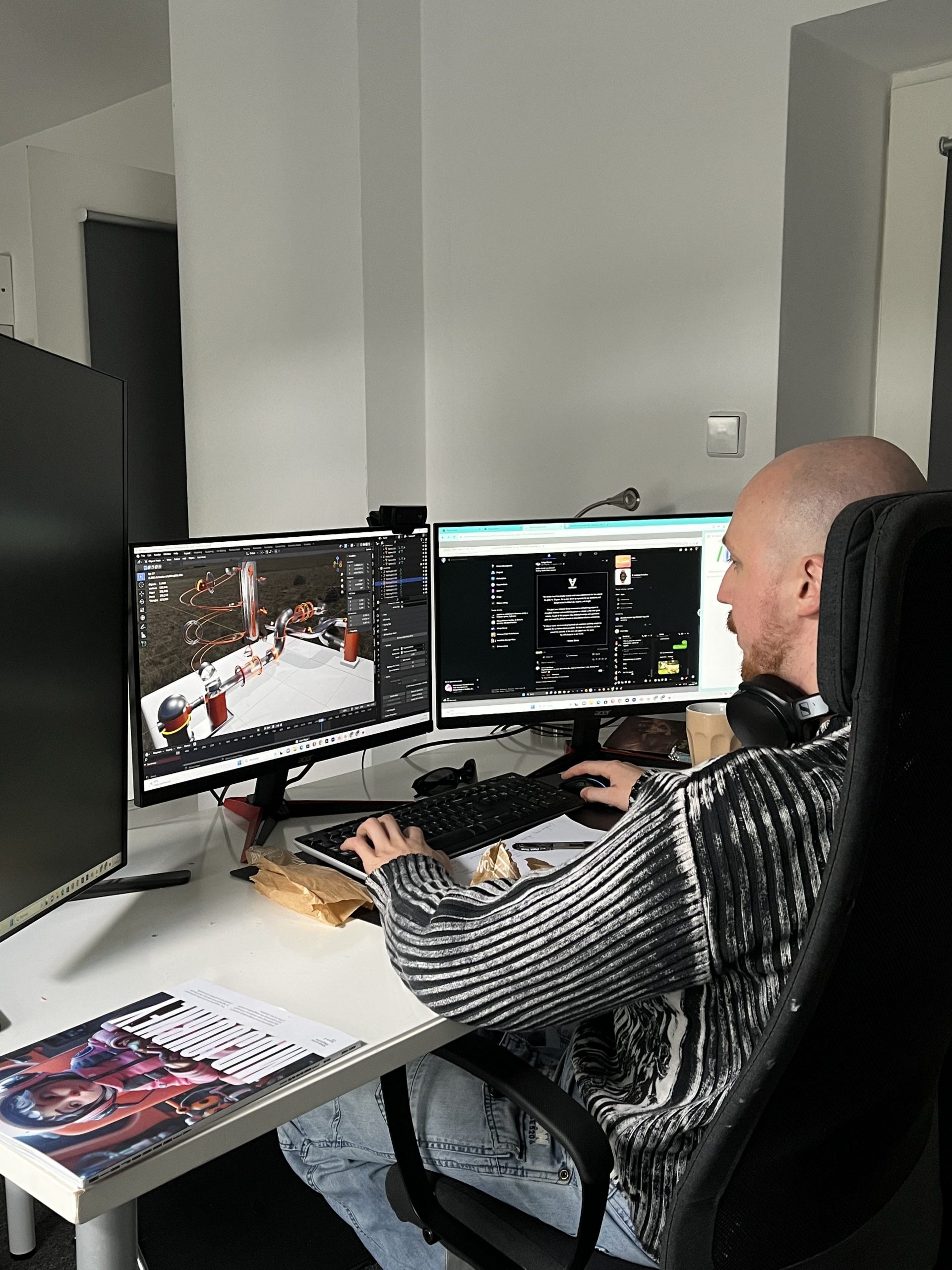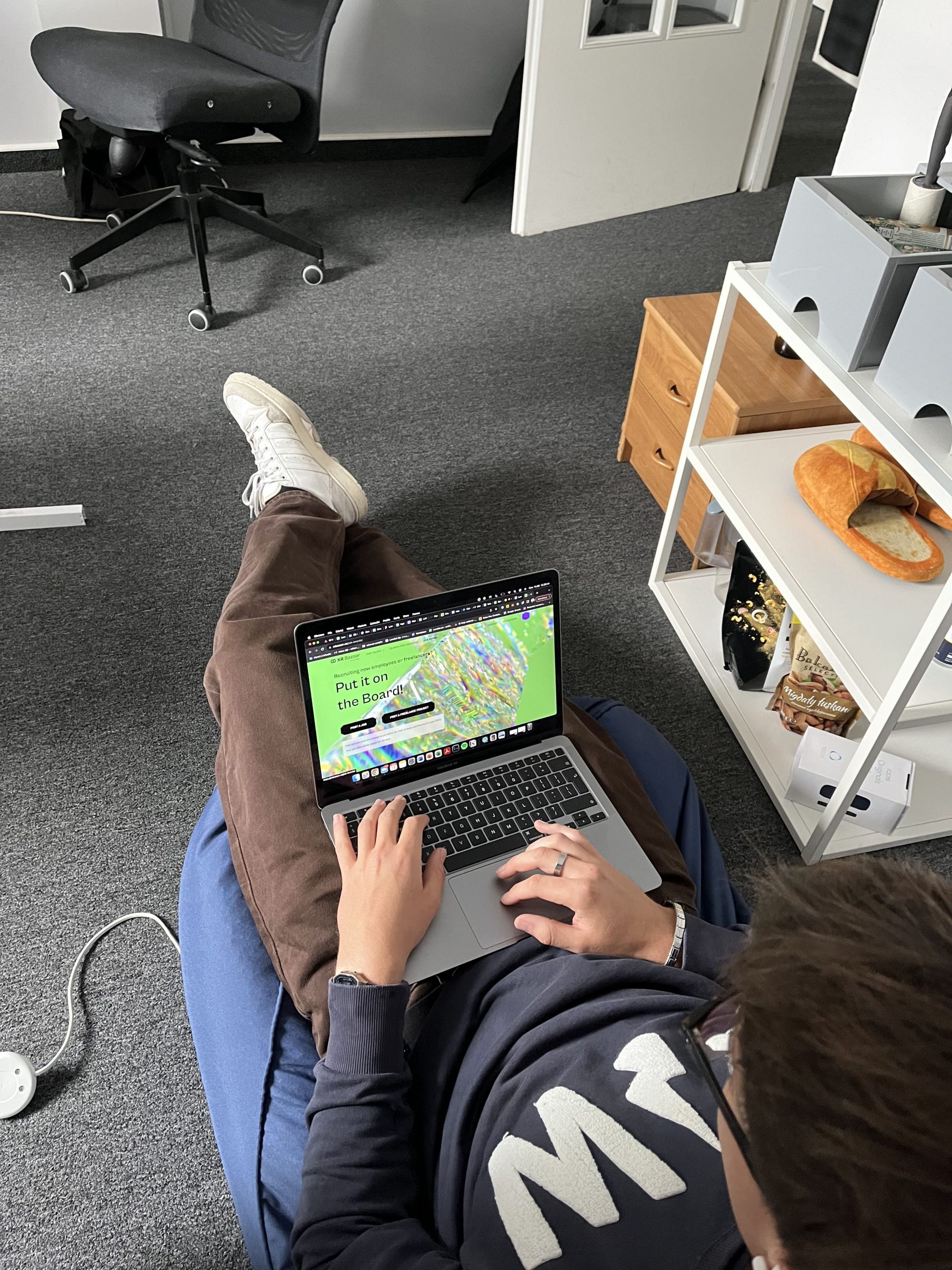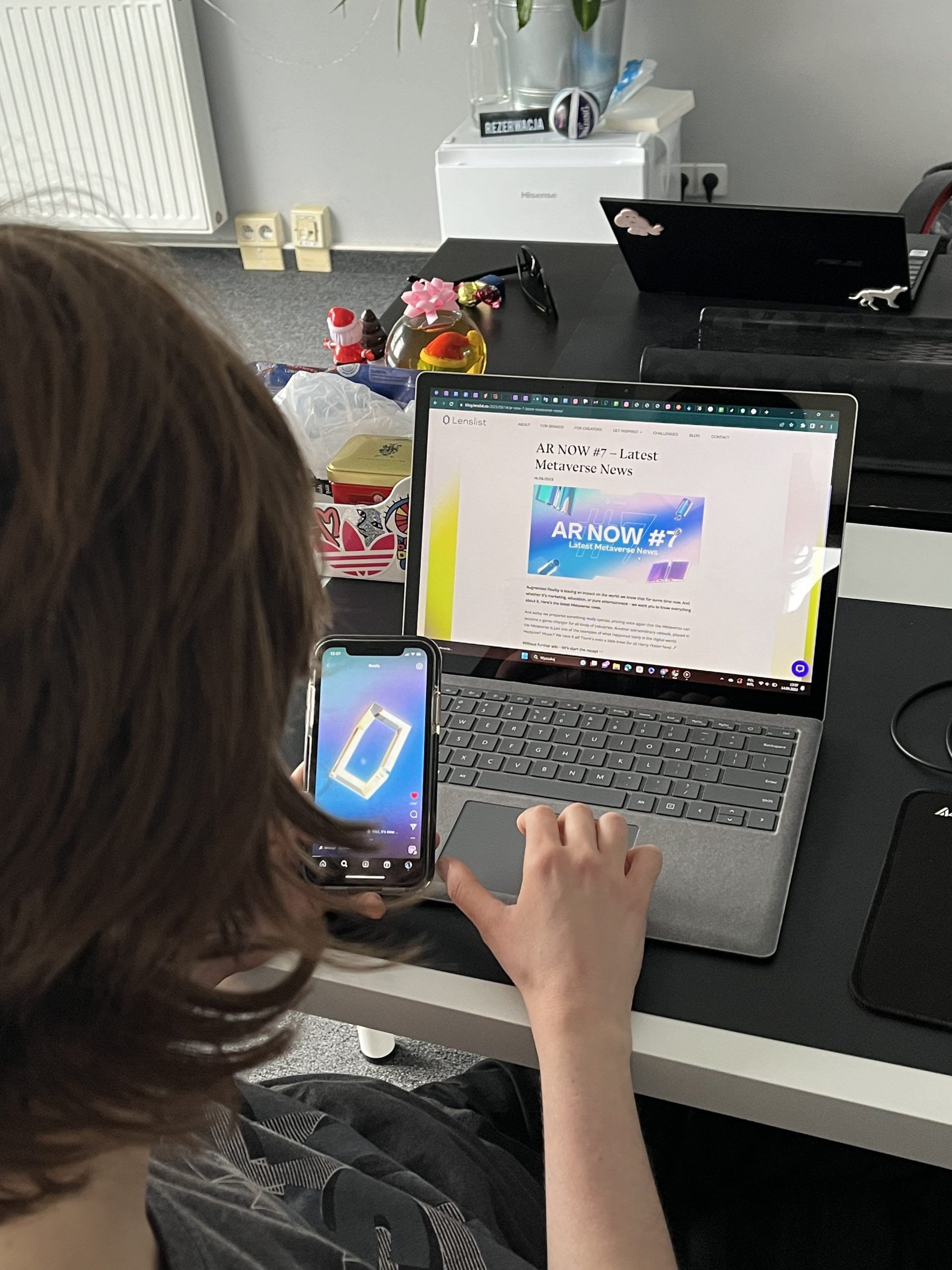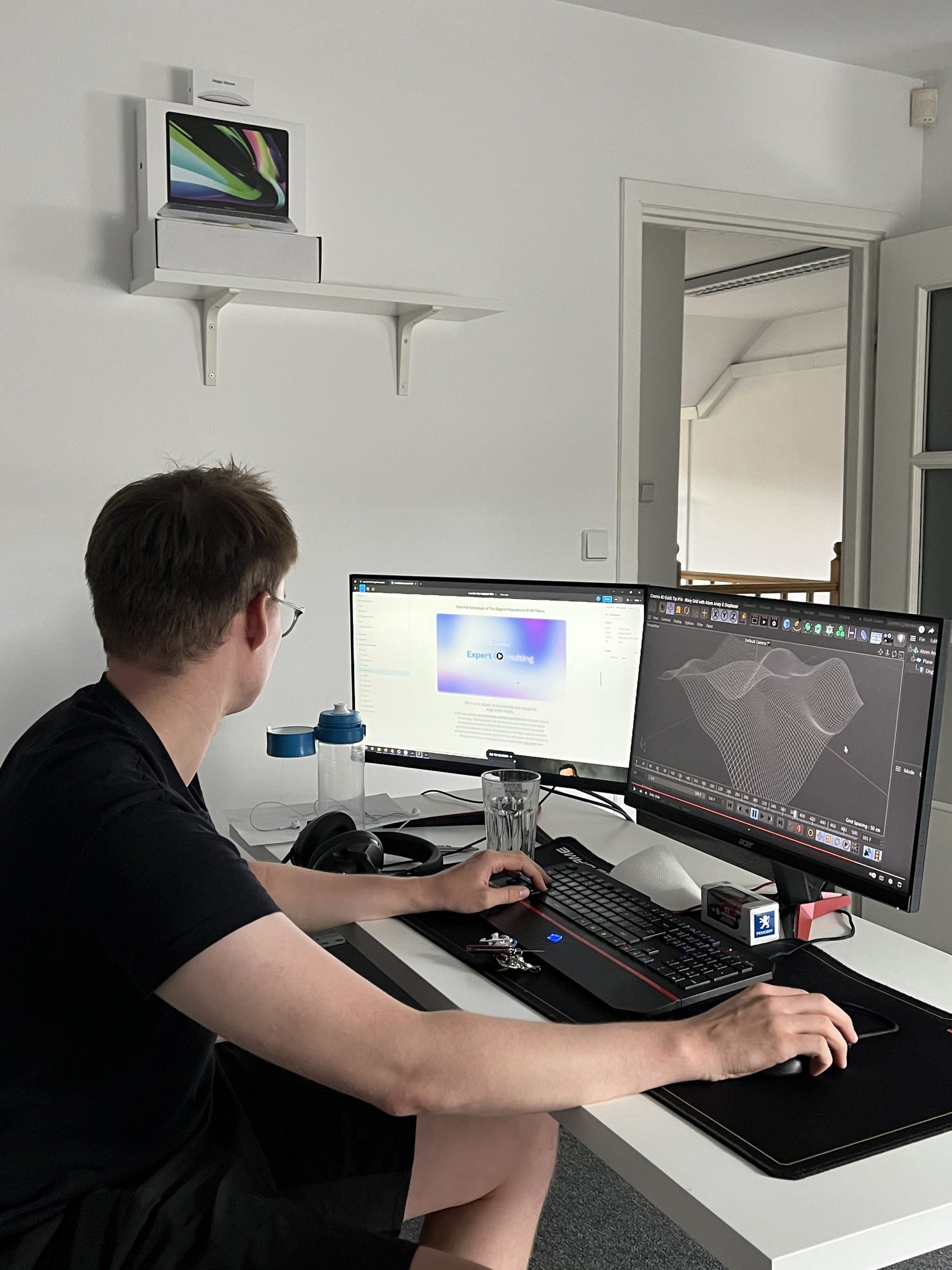 ⭐⭐⭐
We hope that you enjoyed this little surprise and feel closer to the Creators behind your beloved effects. 🤖 We love learning more about you and your work, and can't wait for more opportunities to do that! 🥰
And don't worry – next week we will be back with our regular selection! Stay tuned for the AR inspiration boost 🔥