Best Branded AR Filters in August | AR Marketing Selection August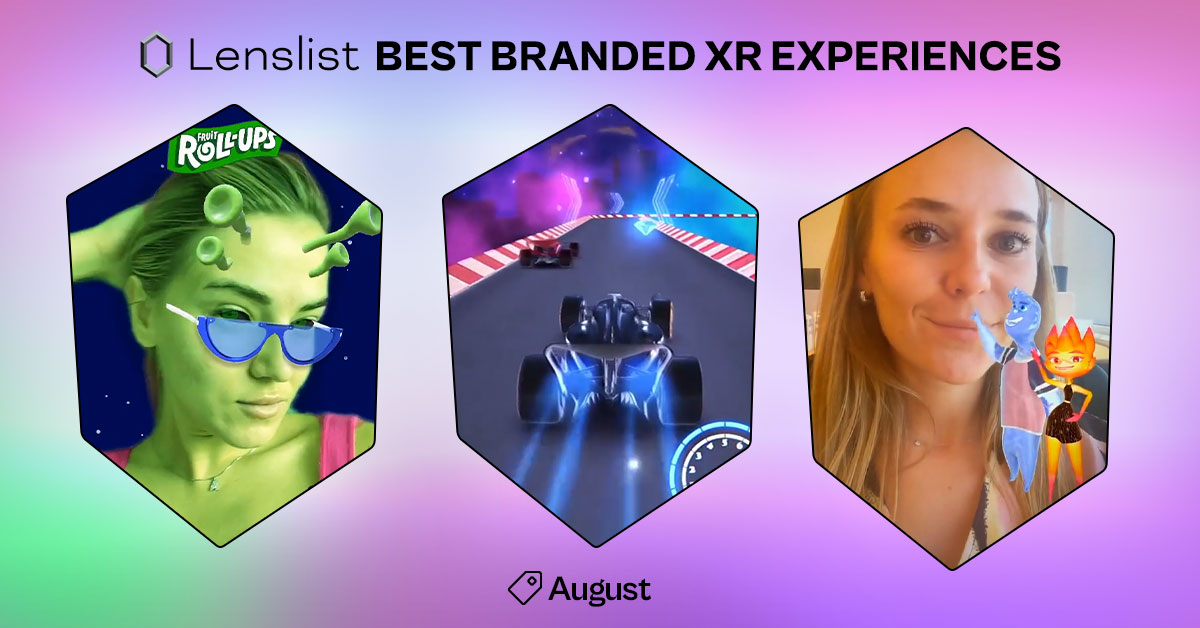 As we dive deeper into the most impressive branded digital initiatives from the previous month, we can't help but be amazed. 🤩 August brought us plenty of innovative and inspiring AR filters confirming once again the strong bond between companies and creativity, which Augmented Reality brings to life. 🙌
Let's take a moment to appreciate the remarkable creations that caught our attention last month. Some AR filters truly captivated us, leaving a lasting impression and providing delightful entertainment, whether it's a journey to Disney, racing track or fashion! Below, as always, you'll discover more AR branded filters we discovered in August. ✨ Join us!
Ride with Disney Characters!
Disney prepared a special treat for all the adrenaline-rush-lovers and invited you to have a seat next to iconic characters, while you ride a crazy rollercoaster! 🎢 It is a thrilling activity to say the least! So, who is your companion pick? Minnie, Mickie, Daisy or Donald? 🦆
Racing AR Filters Selection
Put your pedal to the metal and experience the real-life racing feeling with some of the best AR automotive filters from August! 🏁 Be accompanied by energizing music, challenging countdown, extra speed and designs faster than sound!
Primark's Target Tracking T-Shirts
Do you ever get the feeling that some t-shirst are… missing something? Once you look at the recent filters from Primark's immersive t-shirt collection, you'll know! 👕 Cute designs, colorful 3D animations – what's not to enjoy? 💋
Beauty AR Filters Selection
Wellbeing and self-care is the key to success, so why not treat yourself to something special? 💅 Experience natural looks and have fun on your own terms – each stunning filter gives you a unique beauty encounter that will make your day better. 💖 Challenge yourself to a mini-game, apply your daily eye cream, feel the sleeping comfort and boost your hair!
Disney x Elemental Movie
Long, long time ago there was a vibrant city, where inhabitants from different elements coexisted, a spirited young lady and an easygoing gentleman stumbled upon each other… 💧🔥 Check out how different international Disney branches celebrate this latest hot-and-cold animated movie with fun AR filters!
Let's not forget about the rest of the Best Branded AR Filters in August 👇
Instagram
Snapchat
TikTok
We've wrapped up the top creative branded AR filters from last month! 🎉 Get ready for the exciting things September has in store! 🤩 Will it bring more cars? Music? Or something unexpected? 👀 We hope we've brought you inspiration and joy – share with us which campaigns caught your eye!