Join 8th Wall's 8cademy to Start Developing WebAR – AR for the Web!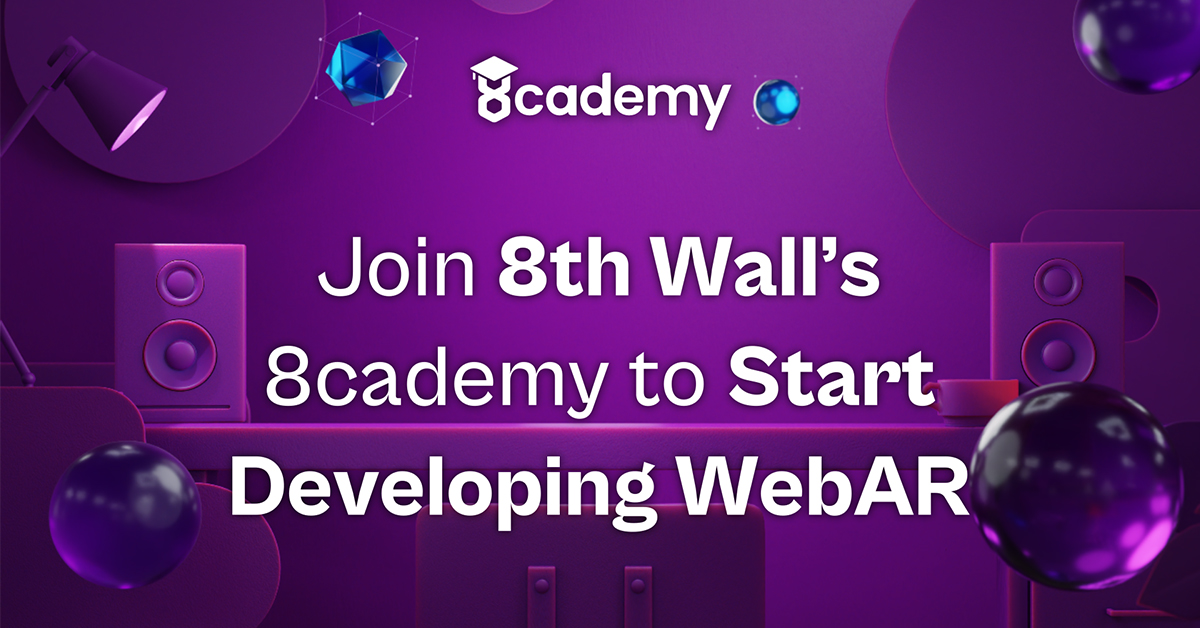 At Lenslist, we see people from our AR Community as overall unicorns – so talented, multidisciplinary, open-minded, active, and in love with what's new or what's still behind the corner. Branching out to new technologies, trying different softwares and platforms seems like a daily habit for many of you.
So today, we really wanted to encourage you to try – or if you have already, to give an even closer look at – WebAR, and specifically 8th Wall, a platform allowing you to both build and host your AR experiences directly from a web browser. They have just published 8cademy, a self-paced, free online school where you can go from starting your first project to publishing a unique WebAR experience in less than 5 hours.
Why is it worth taking the 8cademy course, and learning more about WebAR?
Let us spell out just a few reasons:
– WebAR is independent from any apps, so you or your clients can publish and promote it however they want;
– It also allows for more creative freedom – your file can be as big as 50 MB(!), which is huge compared to to social AR;
– 8th Wall, acquired by Niantic last year, lets you to use features, which are unavailable on most social AR platforms, like e.g. VPS, allowing you to create localized AR experiences, and also those you know and love already – face tracking, image tracking or world tracking;
– Adding another skill to your portfolio could allow you to get more clients and deliver wider variety of projects – some brands, e.g. those selling alcoholic beverages, can't feature their products in social AR and some want to have their experiences embedded on their website or available on mixed reality headsets;
– WebAR could be a great starting point in your coding journey – 8th Wall is built using standard HTML and Javascript, so if you have some web experience, or know how to use libraries and AI tools, you can learn WebAR pretty quickly.
No matter if you have, or have not created a WebAR experience already, 8cademy will help you grow your AR skillset. The just-launched Start-to-Publish course is self paced, so if you're familiar with the editor already, you can just skip a lesson or two. The lessons take around an hour each and include a variety of materials – videos, articles, sample code, hands-on projects – meaning the course fits all learning styles and preferences and aims for you to finish it with a published project. Have a look at the lessons here: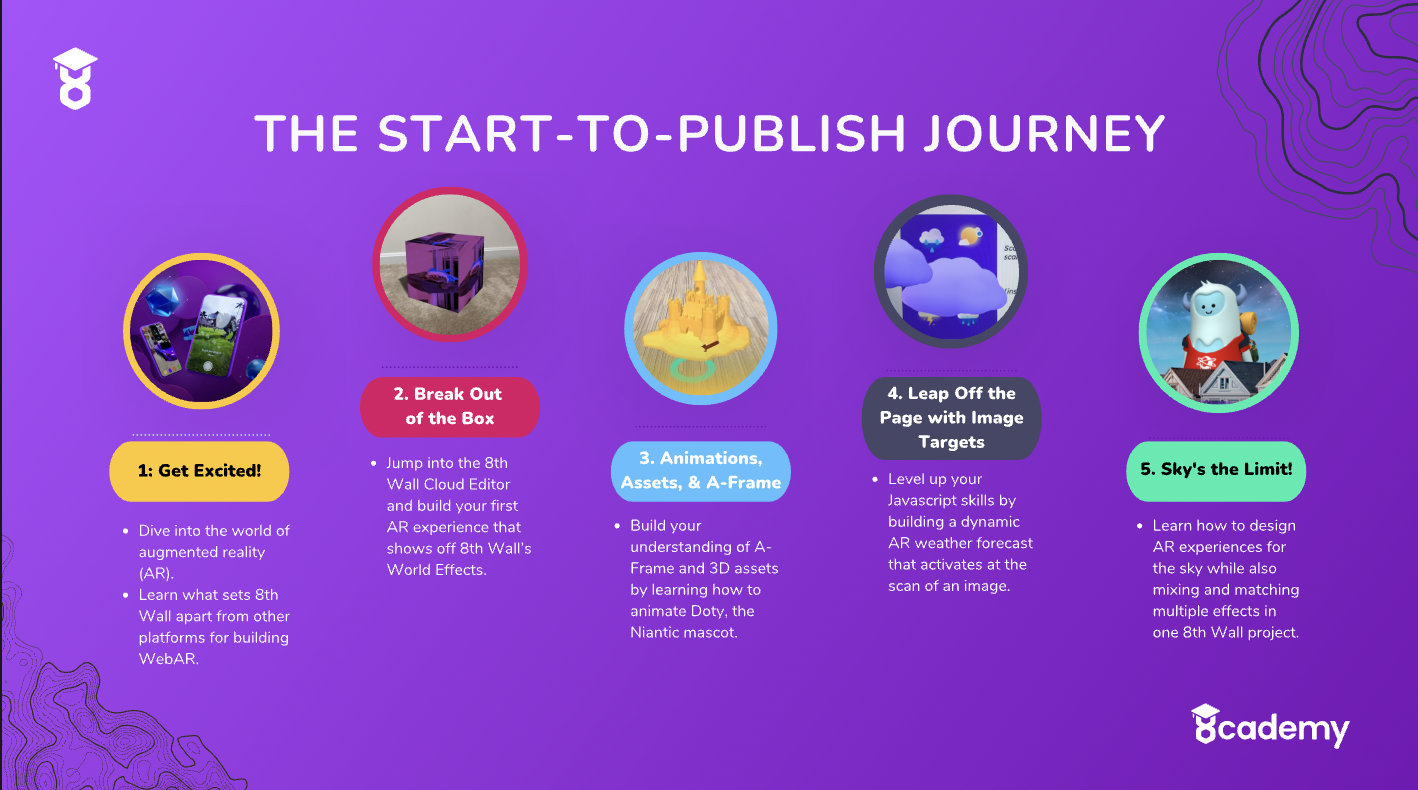 One more thing: there's a surprise! First 88 participants, who finish the course and show off what they were able to create on their socials, tagging @8thwall and #8cademy will get a $25 Visa gift card, which is actually enough for two extra months on the Starter plan, in case you'd like to continue your 8th Wall WebAR journey! Go here to start: 8th.io/8cademy
Let us know in case you have any questions about 8cademy, 8th Wall or WebAR, or feel free to join 8th Wall's community on Slack – they regularly organize live events, office hours and challenges if you'd like to get more involved and master your WebAR skills.