Lenslist x Meta Spark Hackathon: Storytelling with AR | Inspiration #2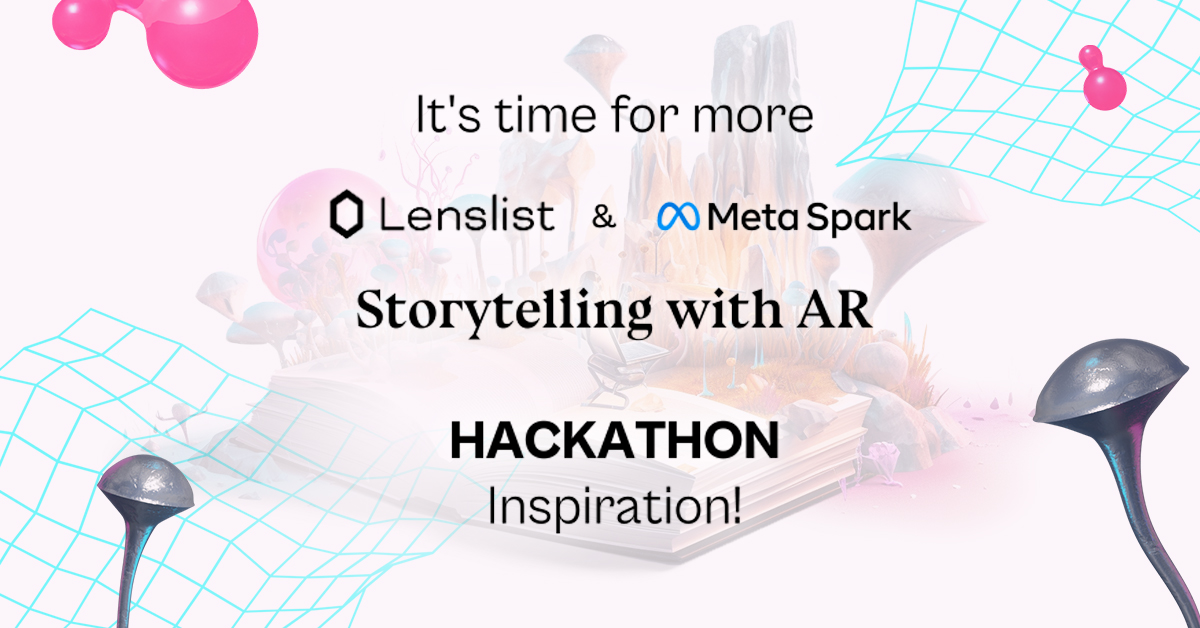 The deadline for our Lenslist x Meta Spark Hackathon – July 4th – is just around the corner, which means it's time to recharge your inspiration and pick up some valuable tips! 🤩 So, to make your stories even more compelling and filled with a meaningful narrative, let us remind you of the tools at your disposal to turn all your wild ideas into reality – and we mean an augmented one, of course. 🪄
Since we're proud citizens of the digital world, we can use more… artificial ways to inspire ourselves. 😉 Have you thought about using AI? If not, then we highly recommend it!
AI Tools
Sometimes we need to actually see something to truly feel it, and that's where tools like Midjourney can come in handy. 🎨 By writing a right prompt, you can easily generate a picture that will be a representation of the vibe you want to implement in your work. Look at the picture, think about ways to put it in AR and… create!
There are also lots of text tools powered by Artificial Intelligence that can help you if you just need the first idea to start your work. We already know that you can ask ChatGPT literally anything, but why not use it to give you examples of a Short, magical story that you can later transform into the AR effect? After all, it's the design skill that's most important! Not to mention that you can also use it to plan and organize your creative process.
So, here's our examples of the AI Tools that might help you:
👉 Midjourney
👉 ChatGPT
👉 WordAI
👉 DALL-E 2
👉 Quillbot
👉 DeepAI
Workshops
To enhance the appeal and depth of your work, we are pleased to provide you with long-awaited workshop recordings that will undoubtedly assist you in bringing your envisioned ideas to life. 🦋
Mitsuko Ono's Tutorial on Storytelling Effect
Isabel Catherine Yayla's Tutorial on 3D Modeling & Optimization
More Effects To Inspire You
With thorough and strategic preparation, the exploration of new techniques to create unique effects, and the motivation of winning a generous $10,000 prize, we firmly believe you will create a true masterpiece! 💥💥💥