Weekly Selection #150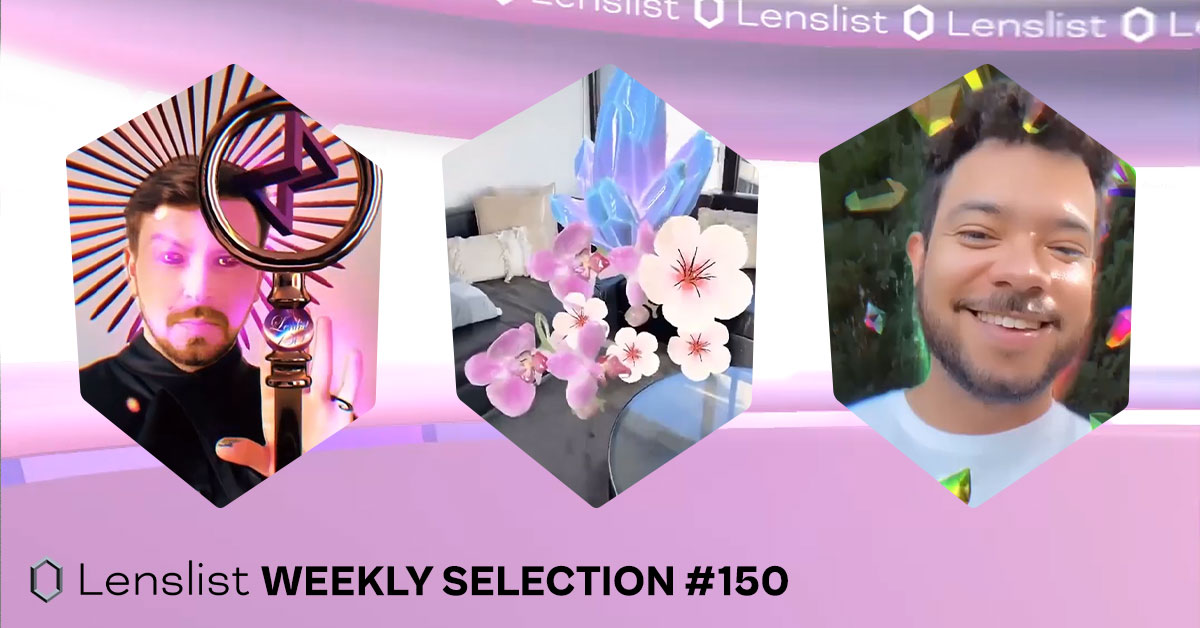 For those who crave a break from the daily grind with vibrant, even dazzling designs, this is the place for you – our 150th Weekly Selection and its enchanting gallery! 🪅🪅🪅
We invite lovers of bright colors, rainbow spectrums, and cosmic ARt! 🦋🌸 Surround yourself with the most unusual objects, enjoy the latest trendsetting effects inspired by the newest cinematic releases. 🎥 And… teleport yourself into an incredible, pink-tinted space that represents the culmination of our 150-week journey, filled with captivating narratives and a glamour experience with José's effect! 💖

Weekly Selection #150 gallery
💡 Our Lenslist database includes thousands of Instagram, Snapchat and TikTok effects. Every one of them is teased by a demo video, has a direct link that opens it on mobile social apps, and is tagged depending on its style and functionalities it uses. To help you take full advantage of Lenslist, we've linked some tags related to the filters mentioned in this article. Don't hesitate to try them out!
Related tags:
Related tags:
Related tags:
Related tags:
Related tags:
Related tags:
storybutterflyskin segmentatioon
This event will definitely leave a lasting impression on us! 💥 It seems like a harmonious fusion of all the world's colors have come together to splash onto the canvas of our 150th selection performance. 🎊 We hope you managed to see it all and didn't overlook the entrance to the dazzling, enchanting gallery that unveils the mysteries of our Weekly Selections' journey. 🪄🎀 And we really hope you found the tunnel that takes you to another even more captivating room with our King's effect! 🔮 See you soon in new art-filled spaces!