Meet Filtre Experience – Belgium-based AR Agency Transforming Social Media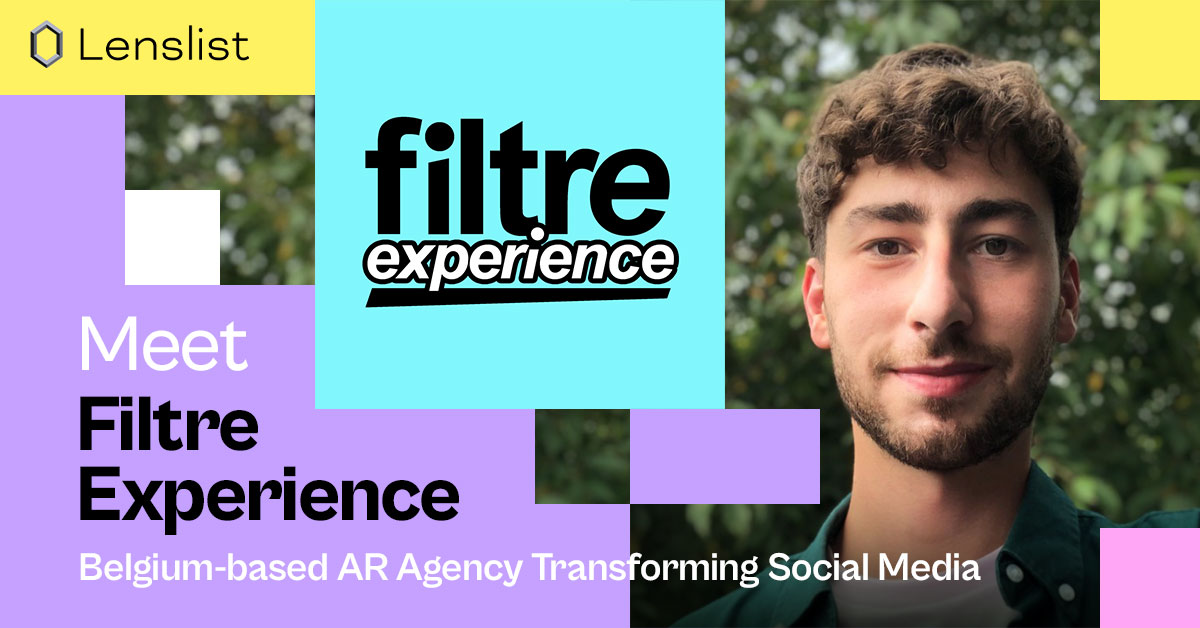 Have you heard about Filtre Experience? If not, then you're about to! 😏
There are a lot of ways you can grow your business, but the best one is by looking at the steps others have taken to build their success. 👣 While maintaining individuality is important, there's something inspiring about hearing all of the stories of people who have really made their dreams come true.
Especially when those stories are filled with handy tips…👀
We spoke with the one and only Bastien Saroléa, an extremely talented AR Developer and the CEO of Filtre Experience. ✨ He shared with us his story and thoughts on working in the digital industry. From starting as a technician to running an agency with over 3 billion impressions, his experience made him the right person to ask for tips and motivation.
Tell us more about you and Filtre Experience – What brought you to AR?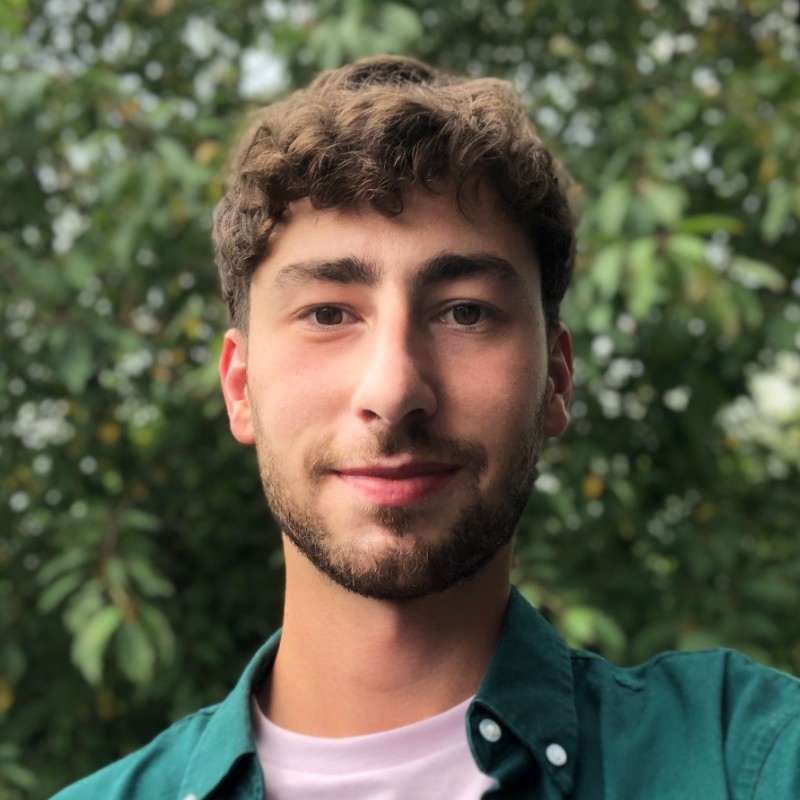 Bastien Saroléa
My first job at 18 was as a light, sound, and video technician in a Brussels theater. It taught me how to make things work, being in the shadows. That still resonates with me today.
I then went to Computer Science school and worked in a 3D studio in Berlin. From AR apps in Unity to Web AR, I finally met Spark AR (aka Meta Spark) thanks to Mate Steinforth (who was my boss at the Sehsucht Studio, Berlin). I quickly understood how fast it was to start and finish a project on Social AR. So I came back to Belgium and proposed it to various clients.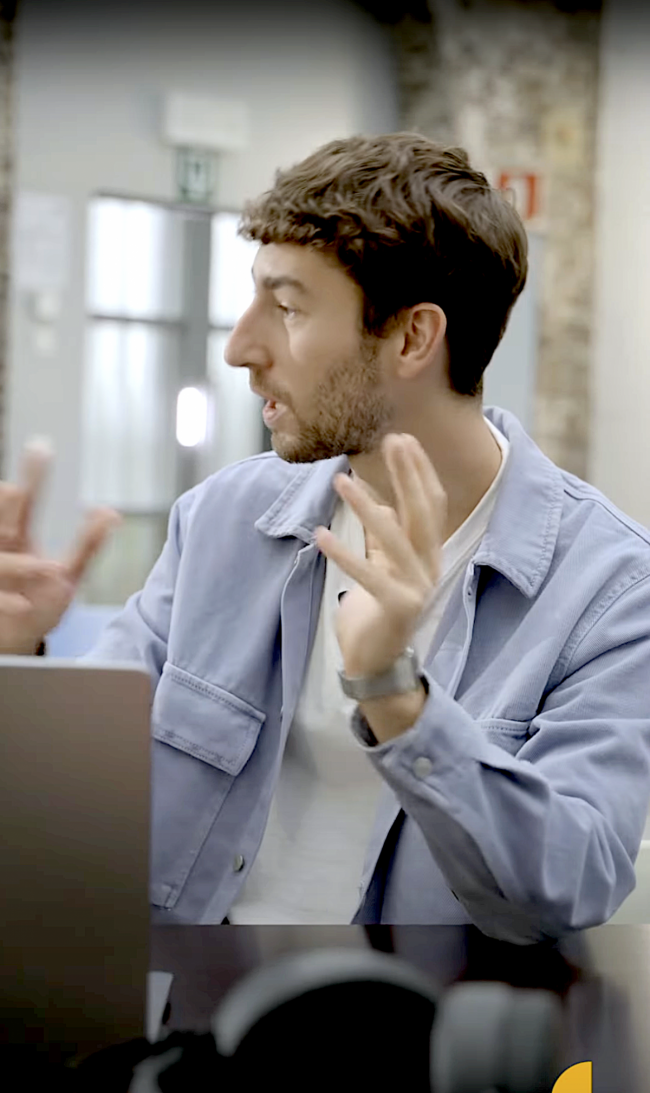 So it's been 4 years now. We're 3 in the studio, and it's going great!
Filtre Experience created more than 400 effects in 3 years in its first years of existence – first of all, congrats! – but how were you able to drive so many clients and deliver so many projects by your studio?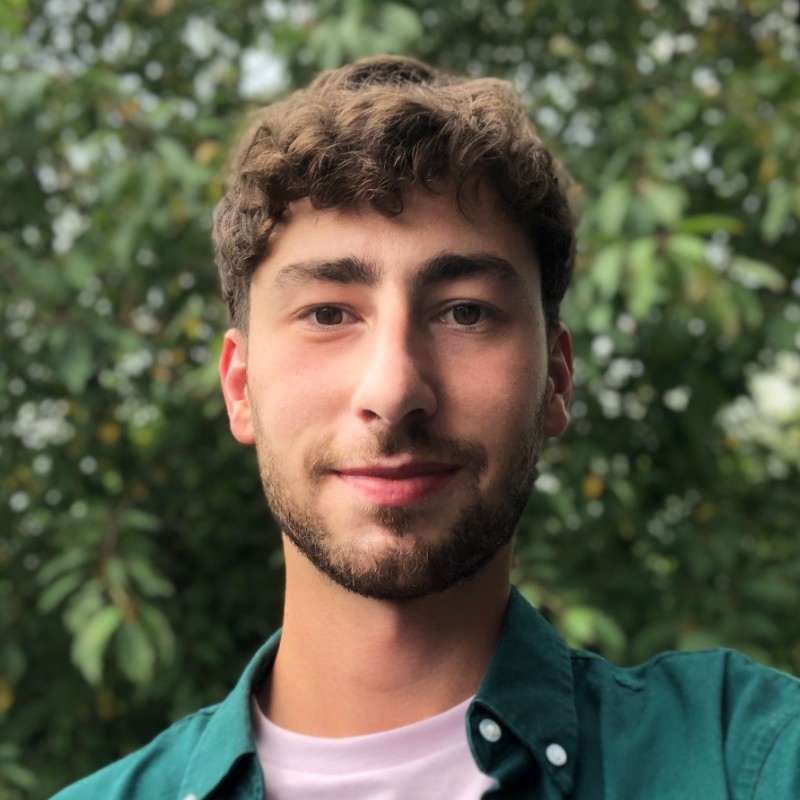 Bastien Saroléa
Thanks. As you might guess, some of these filters are really quick and simple due to clients' demands, while others are more innovative and complex. The answer is basically the same for every business. It's all about the acquisition channel. You have Instagram, LinkedIn, Ads, cold emailing, word of mouth, SEO blog, Google MyBusiness, etc.
I started using Instagram as my primary channel. Then I built a website and a Google MyBusiness listing. That brings you local agencies that need a filter for a client.
A quick tip: Fill in a Google MyBusiness in your region, get some reviews, and you'll appear first in the results quickly.
Then, with time, bigger brands started contacting me. As I'm a developer initially, I can explain the constraints, propose alternatives, and advise on the client's idea. I also have (almost) no limit on technical challenges. That's probably why I get contacted for high-end branded filters.
What is the best way to pitch an AR project to a client from your perspective? Do you have any secret weapon when it comes to successfully landing a deal?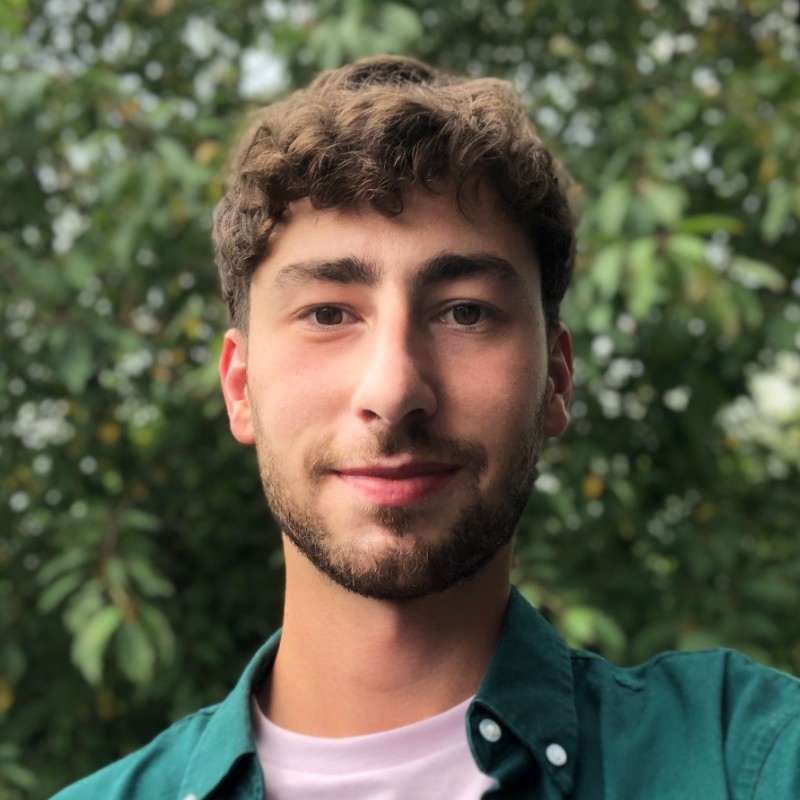 Bastien Saroléa
In French, we call that "sympa," but it has a different meaning than sympathy in English. Think of being nice, cool, and smiling. I prefer that over weird commercial techniques.
Could you point out Filtre Experience's most exciting project or collaboration?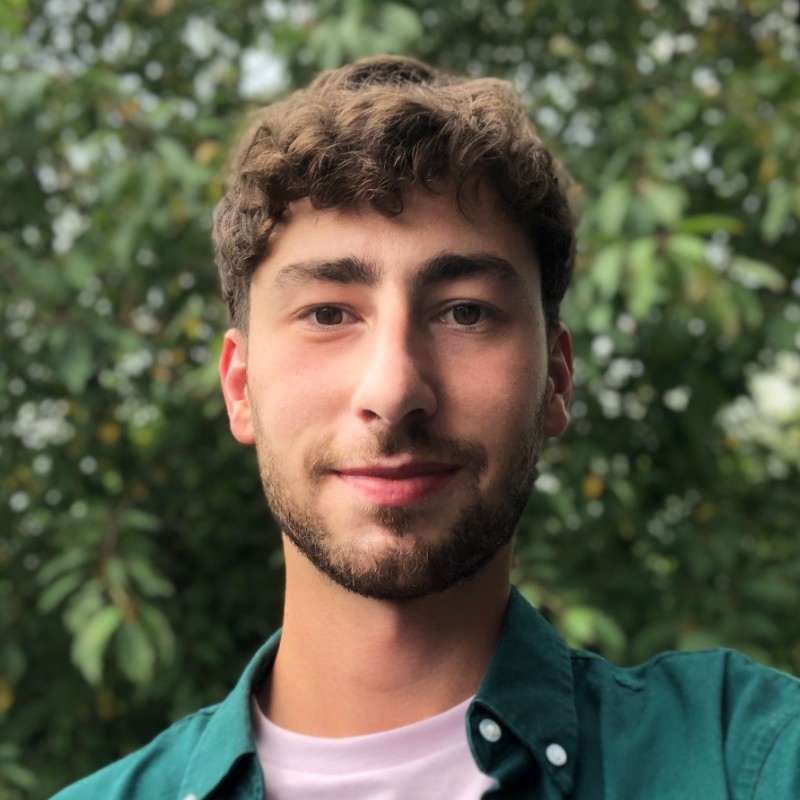 Bastien Saroléa
One great project was with Gucci, creating a filter with a playful pet that you can interact with in different ways. There was another one for Gucci, designed for their new blush release. You can try it in a club party atmosphere with a face camera, and then, using the back camera, you're teleported inside the bathrooms of a nightclub with the Gucci colors.
Another cool project was done for the clothing brand Don't Call Me Jennyfer. It creates a mini avatar based on your face and skin color using the face camera. If you switch to the back camera, you can place it in AR and see your mini-you dancing everywhere.
If you were to give any advice to creators that think about starting their own business, what would it be? And what are the basic do's and don'ts for it?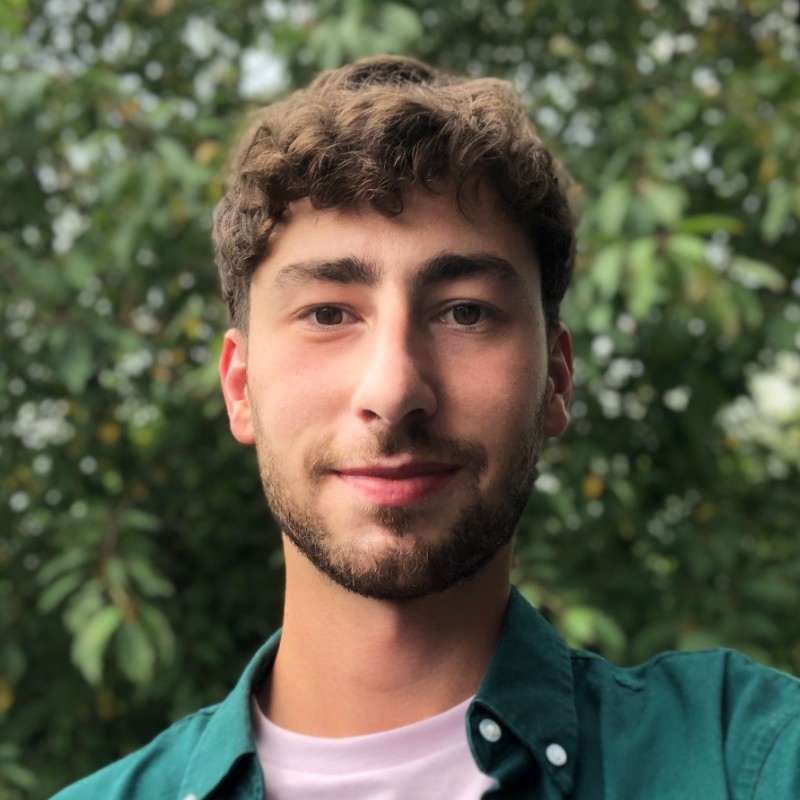 Bastien Saroléa
👉 Find some cool filter ideas, preferably something that can be adapted for multiple clients easily.
👉 Identify several brands that could match your filter ideas.
👉 Find the agencies that work with those brands.
👉 Send them a demo through Instagram, LinkedIn, email, or even phone.
Repeat until it works. It will. Just don't focus too much on the same client. I made that mistake and lost a lot of time and energy. (Fun fact, a few years later, they came back to me).
Could you tell us what your dream client would be? Would it be a high-end brand, the leader of a given industry, or quite the opposite?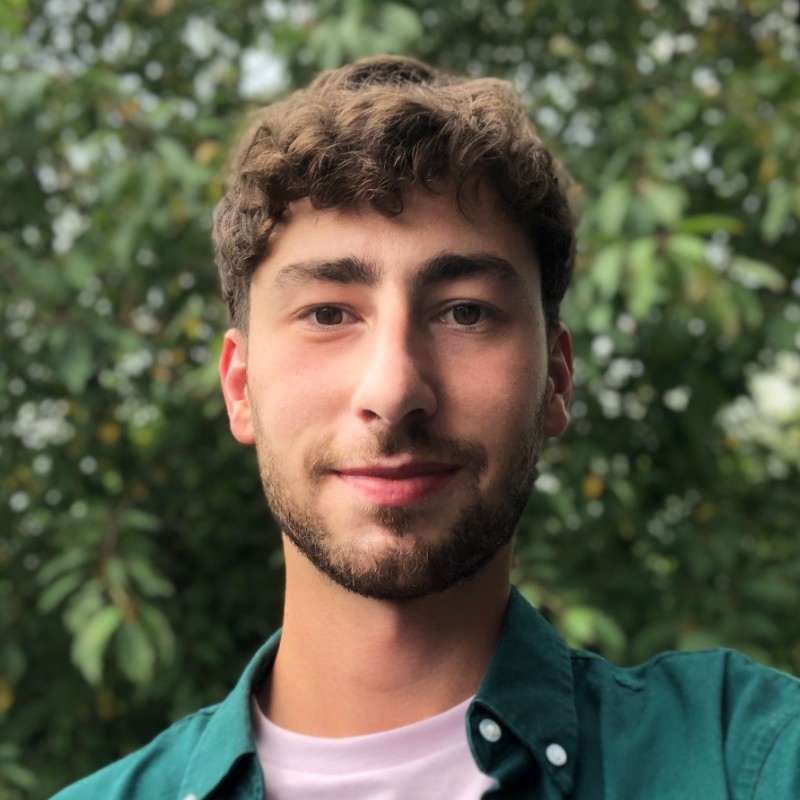 Bastien Saroléa
When I started, I thought I wanted to make filters for Nike. And I did this year. But the thing is, once you do it, it feels normal, nothing exceptional.
Then you realize it's not about cool clients or more money. What motivates me is the challenge. It's as simple as that. Going further with new partnerships to join forces in different sectors. That's my actual mood. From AR Mirror in retail to AI experiments, we have plenty of things on the list!
⭐⭐⭐
So there we have it: an extraordinary guide to making your business successful. 🤩 We hope that you enjoyed it as much as we did and gained some valuable insight that will help you navigate your own work, whether it's professional or personal.
A huge thank you goes to Bastien for unveiling some of the secrets of his work and sharing tips with the community. It was truly inspiring, and we hope to see more of Filtre Experience in the future! 💜

You can find his work on the global filter-experience website here and on the french website here.