Snapchat Lens Selection | May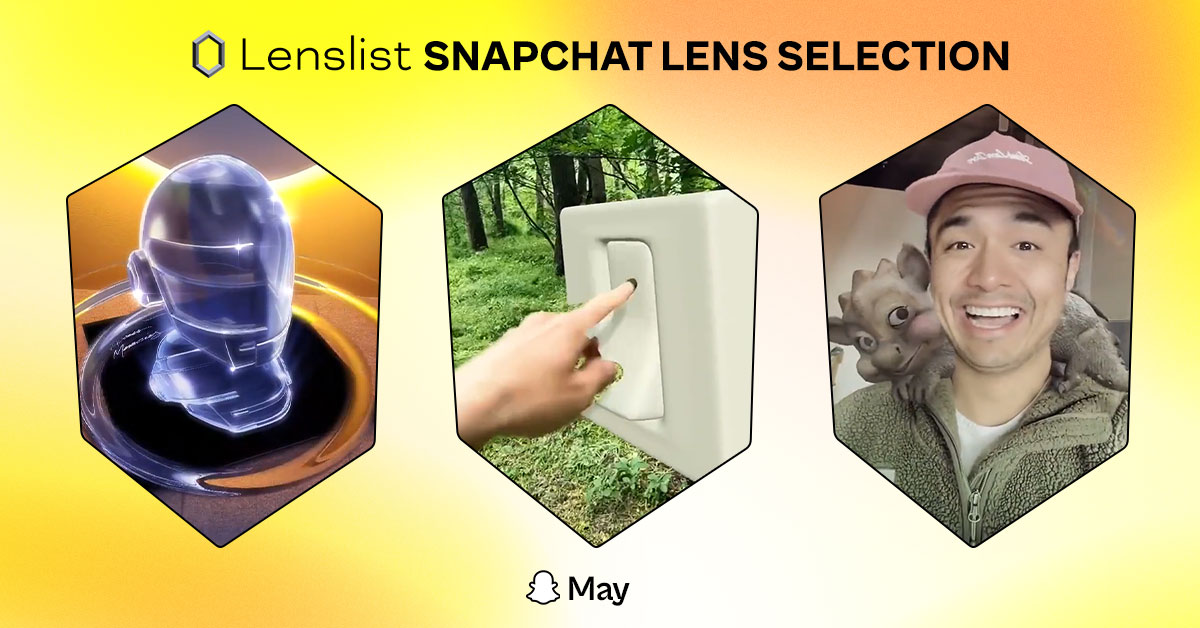 Get ready to blast off into a whole new dimension of excitement with our new Snapchat Selection! 🌟✨
Here, you can literally switch this world into color 🎨 and turn your mood around! 🤩 Find yourself in completely new floral digital spaces or let anime mountains take your breath away! 🩵🏔️ Level up your style game with piercingly clear blue diamonds 💎, transform into a red-haired mermaid, and… dare to get a tattoo? Test it out here! 🦋 Additionally, don't forget about the extravagant, spARkling, iconic outfit from Beyonce and Dior's brand new elegant loafers. 👞 We have it all!
Your fantasies are a reality – the Augmented one. Scan now and let the magic unfold before your eyes! 🪄👀

💡 Our Lenslist database includes thousands of Instagram, Snapchat and TikTok effects. Every one of them is teased by a demo video, has a direct link that opens it on mobile social apps, and is tagged depending on its style and functionalities it uses. To help you take full advantage of Lenslist, we've linked some tags related to the filters mentioned in this article. Don't hesitate to try them out!
Related tags:
Related tags:
Related tags:
Related tags:
Related tags:
⭐️⭐️⭐️
Wasn't it an exciting SNAPventure? 🚀 We hope you didn't just stick to a few faves and managed to try everything because it was worth it! ✈️ 💅🏻 Creators and brands are definitely capable of surprising us, and they succeed every time without exception! It's interesting to see what June has in store for us… 🌸 Stay tuned!