Weekly Selection #138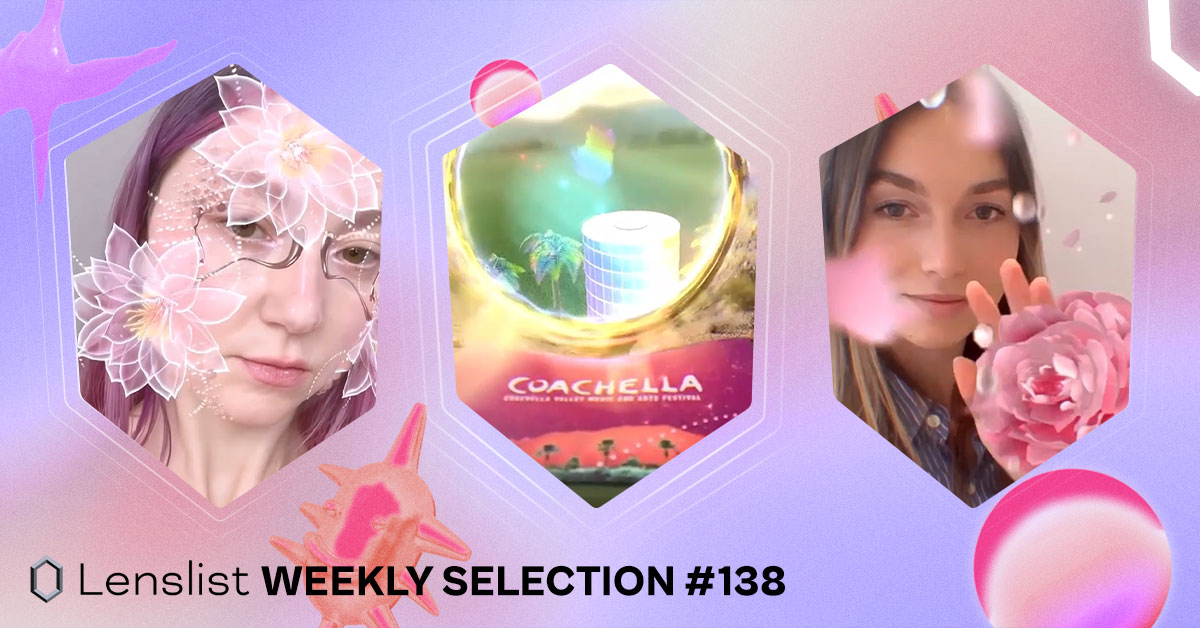 Here it is – the 138th Weekly Selection, punctually completing this undoubtedly inspiring and brought-springtime-cheer March! 🌤️
Let the interactive effects take you into its extraordinARy three-dimensional space and discover the limitless AR possibilities offered by Creators. 👀 Among other things, you will find a lot of brand surprises, all-consuming ARt, cosmic immersions, and plenty of colorful digital make-ups. 💄
With a little imagination and a touch of AR adventure, you too can become a Night Elf and lose yourself in a fairy tale unlike any other. 🪁 So go and fill your artistic minds with all these mARvelous experiences!

⭐️⭐️⭐️
💡 Our Lenslist database includes thousands of Instagram, Snapchat and TikTok effects. Every one of them is teased by a demo video, has a direct link that opens it on mobile social apps, and is tagged depending on its style and functionalities it uses. To help you take full advantage of Lenslist, we've linked some tags related to the filters mentioned in this article. Don't hesitate to try them out!
⭐️⭐️⭐️
You see, the Selection turned out to be so rich and indescribable that we really have no words to sum it all up… 😶😁 We hope we're not alone, and you also managed to get lost in its abundance! 🪐🌸
We promise to pull ourselves together and be more talkative next week! 🤪✨ Until then, stay inspired and stay tuned!