Weekly Selection #137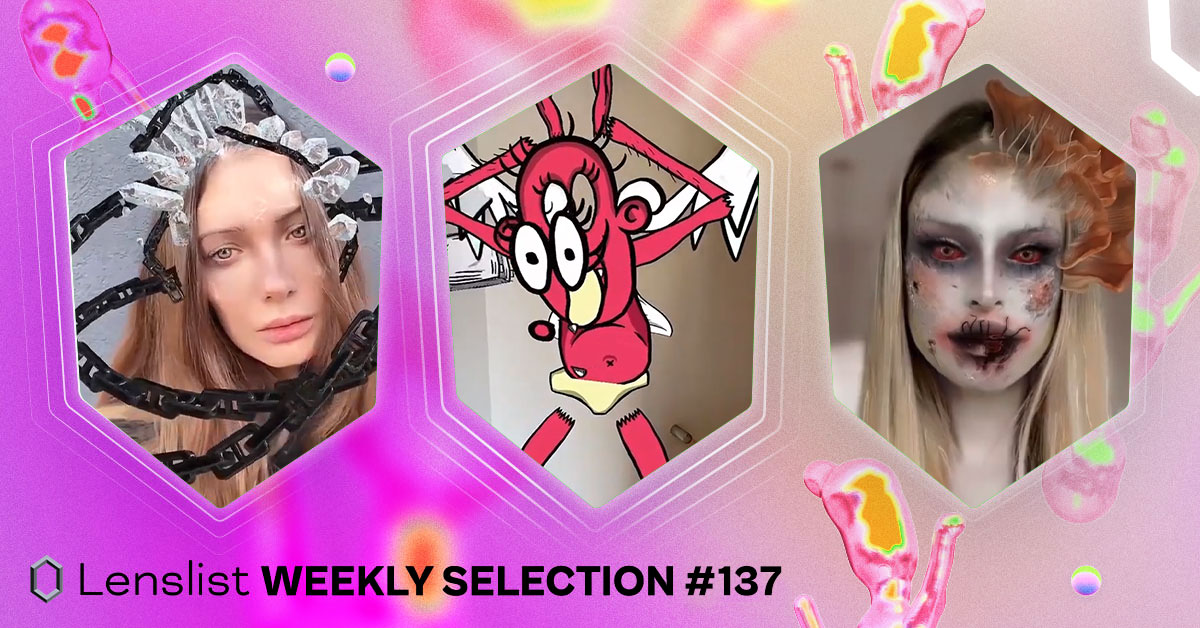 We can't wait to bring you our collection of the carefully selected best of the best AR effects every week. 🎭 And just like that, we can present to you an incredibly bright 137th Weekly Selection! 😍
From slightly spooky but definitely on-trend effects (fans of The Last of Us series will be amazed) to brand-new stylish looks! We've got plenty of AR designs:
⭐ Get ready to be transformed into the Candle Queen by Reem.
⭐ Have more fun experiences by cuddling with the Cheshire Cat.
⭐ Get drowned in a vARiety of the most picturesque colors and arts created by Kenichiro Takamatsu, Mo Mousavi, and others!
⭐ For those of you who have a tattoo – Kwein Lima will show you how to expose and expand your body art.
⭐ Synergy Studio io will make you believe in the architectural magic – just use their filter made for the promotion of the Nike Air Max project!
⭐ There is also a recipe from Netflix on how to become invisible.
See everything for yourself… 🪄🤩

💡 Our Lenslist database includes thousands of Instagram, Snapchat and TikTok effects. Every one of them is teased by a demo video, has a direct link that opens it on mobile social apps, and is tagged depending on its style and functionalities it uses. To help you take full advantage of Lenslist, we've linked some tags related to the filters mentioned in this article. Don't hesitate to try them out!
This selection turned out to be very rich and unexpected, opening up new adventures and expanding reality. 🪐 We are sure you have found something new and inspiring for yourself, and after going through all these ARtsy experiences, we can't wait to see your visions of beauty and interpretations in the world of ARt. 🌺❤️