Branded Showcase | Magical Collaboration Between BUCK x DIOR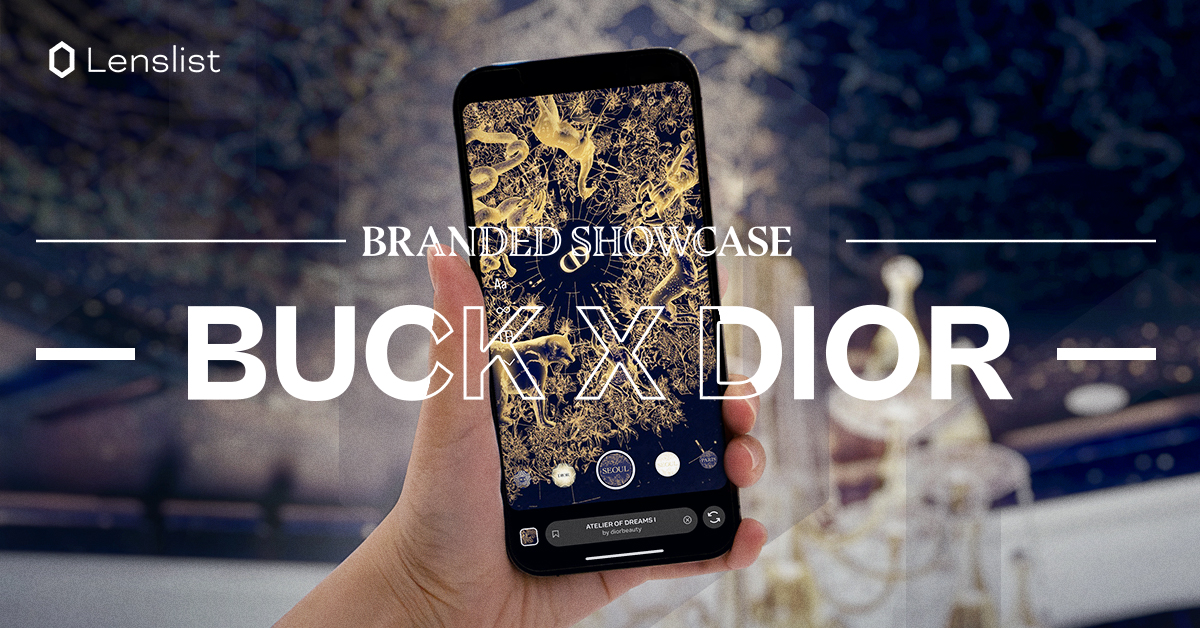 Although we are stepping into spring, there's something that we want to share with you. 🌸 Winter belonged to Dior and the most unforgettable campaign with AR in the second leading role next to Anya Taylor-Joy.
In this edition of Branded Showcase, Jeni Wamberg – the creative director of BUCK, shares the details about working on Atelier of Dreams Meta Spark and Instagram AR Activation for Dior Beauty. Learn more about what inspired the project, how it was brought to life, and everything else there is to know about this collaboration.
⭐⭐⭐
The Purpose of Creating the AR Effect
Dior wanted sparkle and shine for the holidays, so we collaborated on Atelier of Dreams, a Meta Spark and Instagram AR Activation with Meta to bring some elegant AR wonder to Dior Beauty's holiday campaign: Dream in Dior.
Four site-specific experiences in Seoul and Paris, an at-home experience, and a point-of-sale experience across hundreds of locations adorned and transformed multiple environments through a blanket of stars, glittering artworks, and ornate visual feasts.
Together, Meta, Dior and BUCK were able to create an engaging relationship between Dior customers and the Dior brand through interactive storytelling. BUCK collaborated to make a total of six AR effects to compliment Dior's holiday campaign starring artwork by Pietro Ruffo. The effects make Ruffo's work more immersive and expand the brand universe for Dior into the realms of interactive experiences.
The Idea Behind Effects
Brand leaders at Dior were inspired by the work of contemporary artist, Pietro Ruffo which guided this project's distinct visual design. BUCK wove some dreamy and interactive layers into the existing fabric of Dior's celestial campaign featuring Ruffo's art.
Creation Process
We used Meta Spark to build this breakout experience for the Dior brand. The six AR effects worked to transform stores, delight shoppers and engage followers on Instagram.
Go behind the scenes with the creative team at BUCK and watch as they design, build and launch a unique collection of AR experiences for DIOR using Meta Spark.
The effects: An Overview
Transforming Dior Stores with AR:
Two AR experiences using a mix of capabilities, including particle systems, plane tracking and target tracking to transform Dior Beauty pop-up stores in Seoul and Paris. The first experience begins where Pietro Ruffo's constellation artwork lights up on the ceiling above a J'adore Chandelier. Guests tap on celestial objects from the artwork to have them brought to life through animation. The second experience has guests set amongst the heavens with sparkling, falling stardust.
Delighting Shoppers with AR:
We incorporated touch gestures and target tracking to design a World AR experience that delights Dior Beauty shoppers right at the point of sale in their luxury perfumeries. A shopper uses a Dior star in the store, to take over the ceiling. Once the sky is activated in the effect, a user can tap on the various constellations to animate and interact with them.
Engaging Dior Followers on Instagram:
The Dior Stars effect on Instagram is available to users everywhere. The effect uses device motion, hand and body tracking capabilities to immerse users in a night sky surrounded by the same constellations by Ruffo.
By interacting with the scene users can transform the constellation into the iconic Dior products Sauvage, J'Adore, or Miss Dior, while freely exploring and dispersing stars across the environment through touch gestures on their device.
Try it yourself here.
How Did We Do It?
The project was a multi-disciplinary collaboration between several of BUCK's teams with artists from 2D, 3D, and Creative Technology all contributing. The process started with brainstorming and making concept sketches to align with the collaborators' vision.
⭐️ The team polished the concepts for all six effects and defined the user flow.
⭐️ Graphic artists modified Ruffo's artworks by separating layers and simplifying elements, while 2D animators made motion tests of particle effects as a proof-of-concept.
⭐️ The Creative Technology artists road-mapped the effects flow and began working on the shader effects needed and utilized Spark's target tracking template for five of the six effects.
⭐️ Meanwhile, the 3D artists modeled the characters from Pietro Ruffo's constellations and simplified and adapted Dior perfume bottle models to real-time needs.
⭐️ 3D animators brought the celestial figures to life. Shader artists painted the celestial figures to blend into their original artwork and helped develop realistic glass shaders with the Creative Tech team.
Finally, Creative Tech imported the elements from the various teams and made them all work together seamlessly. Another team involved from beginning to end was our production team, who wrangled our internal teams in Los Angeles and New York but also coordinated with the other collaborators at Meta and Dior, who were in Seoul, Menlo Park, London, and Paris.
Promotion
Dior Beauty launched an AR ad campaign showcasing the Dior Stars effect – available everywhere, which was also launched organically in their effect tab on Instagram. The advertising demonstrated how the effect worked and provided a live link for viewers to try it out for themselves.
To further amplify the artistic collaboration, Meta Spark commissioned a case study film to follow the progress of the collaborations between Dior Beauty and Pietro Ruffo's night sky illustrations. In addition, signage at the sites in Seoul and Paris informed visitors how to use and share the effects. At select Dior Beauty locations signage educated shoppers about the collaboration and how to use the effects.
Results
With over 84,000 posts on Instagram tagged #DreaminDior the entire campaign was a success for the brand, and one that really tranceded reality with the inclusion of this collection of AR effects. When a user engages in one of these experiences, they are able to uncover a different dimension of the Dior brand universe.
Collaboration
This collaboration between Meta, Dior, and BUCK was truly global, with many teams working across the world. As the Seoul and Paris effects were site-specific we worked closely with the event teams designing those spaces to ensure the effects would work seamlessly. Some of the more nascent AR features used meant also collaborating directly with the Meta Spark team, which was also fun.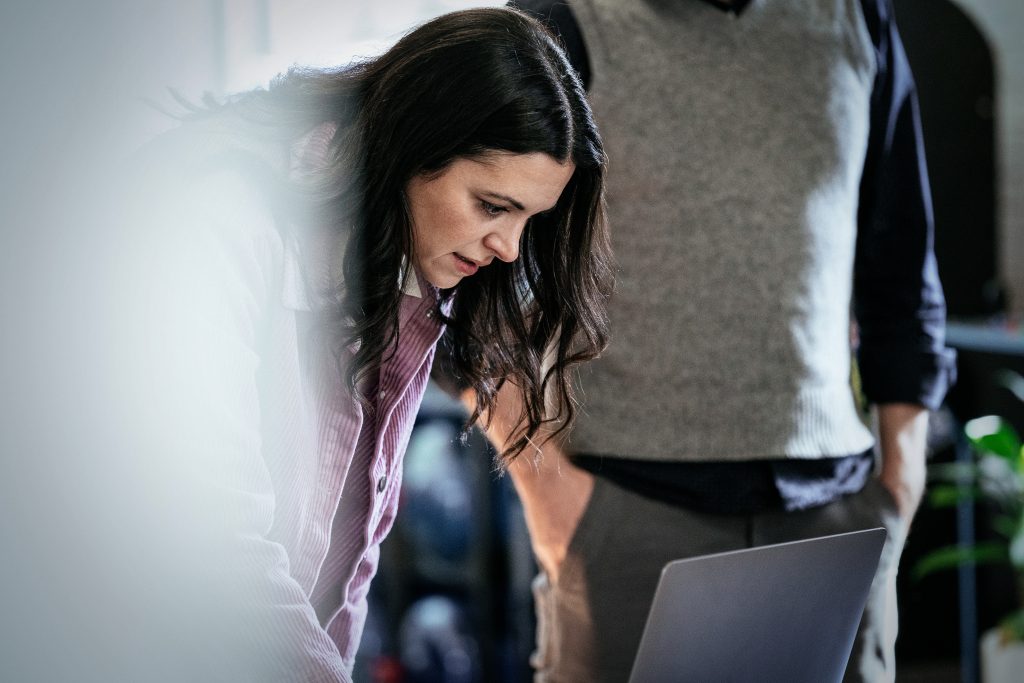 Conclusions
We think it's excellent when AR marketing results in a beautiful gift for the audience to interact with and deepen their relationship with the brand in a new way. We absolutely achieved that with our collaboration with Meta and Dior on the #DreamInDior campaign as each provide a way for shoppers, fans and fans-to-be to dreamily explore and enhance their surroundings with the beauty of Dior and the constellations of Pietro Ruffo.
⭐⭐⭐
We often hear that AR is like real-life magic and Dior's campaign proved that to be true. It's a great example of how AR can play the main role in a brand's advertising activities. Using revolutionary technology in bold ways not only puts the product and the customer in the spotlight, but also shows that a brand is aware of providing a positive and memorable experience – a key to modern marketing.
The BUCK and Dior showcase provides us with a step-by-step creative process and invites us to see how a collaboration between the agency and the brand looked like. It only confirms that good management enables us to launch a truly amazing campaign on a global scale.
Huge thanks go to Jeni Wamberg for sharing her experience with working on the spectacular Dream in Dior project. It certainly was a fascinating initiative full of wonders – and something we will remember for a long time 👏