Snapchat Lens Selection | December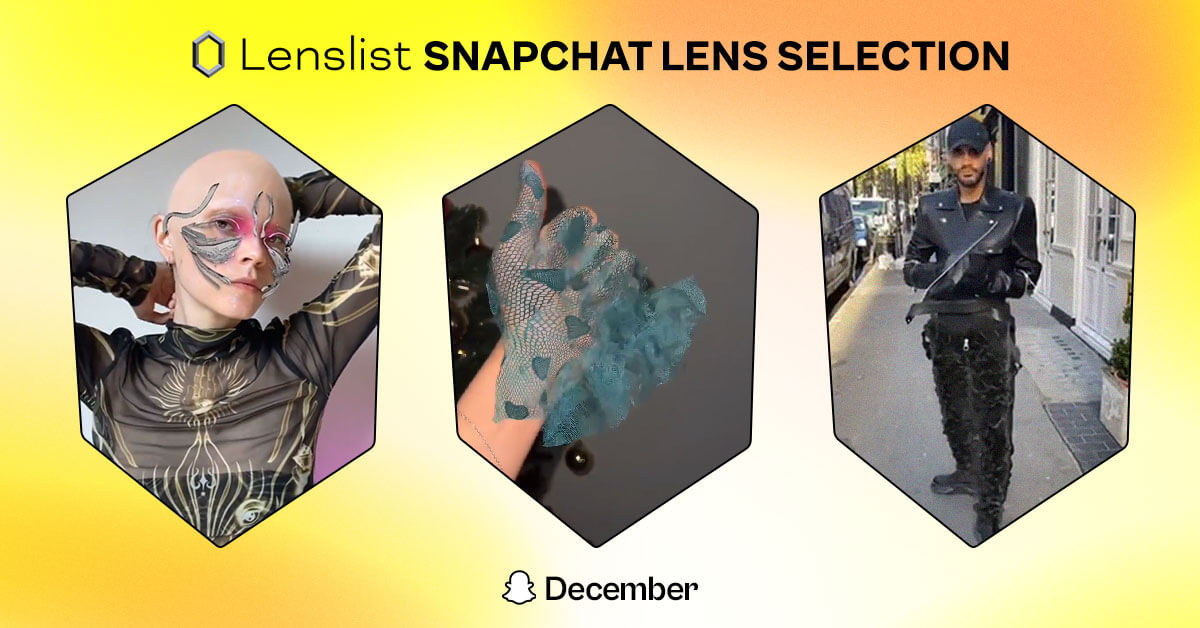 Even though December is no longer with us, Lenses created last month simply can't leave our heads! 💫 If you have been looking for a truly stylish way to enter 2023… you're in the right place. 🙌🏻
With this Snapchat Lens Selection, you'll be able to once again dive into the Winter Wonderland and admire glowing, fashionable AR pieces and accessories! ✨ While exploring all the works, hop into trippy dimensions, become Sci-Fi creatures, try out cyber makeup looks and play with 3D objects floating around. 🦋
Happy Lens-scouting!
💡 Our Lenslist database includes thousands of Instagram filters and Snapchat Lenses. Every one of them is teased by a demo video, has a direct link that opens it on mobile social apps, and is tagged depending on its style and functionalities it uses. To help you take full advantage of Lenslist, we've linked some tags related to the filters mentioned in this article. Don't hesitate to try them out!

Got any favorite looks from this Selection? 😉 We especially picked the best ones for you – after all AR fashion is always going strong, no matter the time. 💫
We hope this little December-recap will make your January better and get you ready for the next Lens Selection! See ya! 💛