Lenslist x Effect House Holidays Challenge: AI Inspiration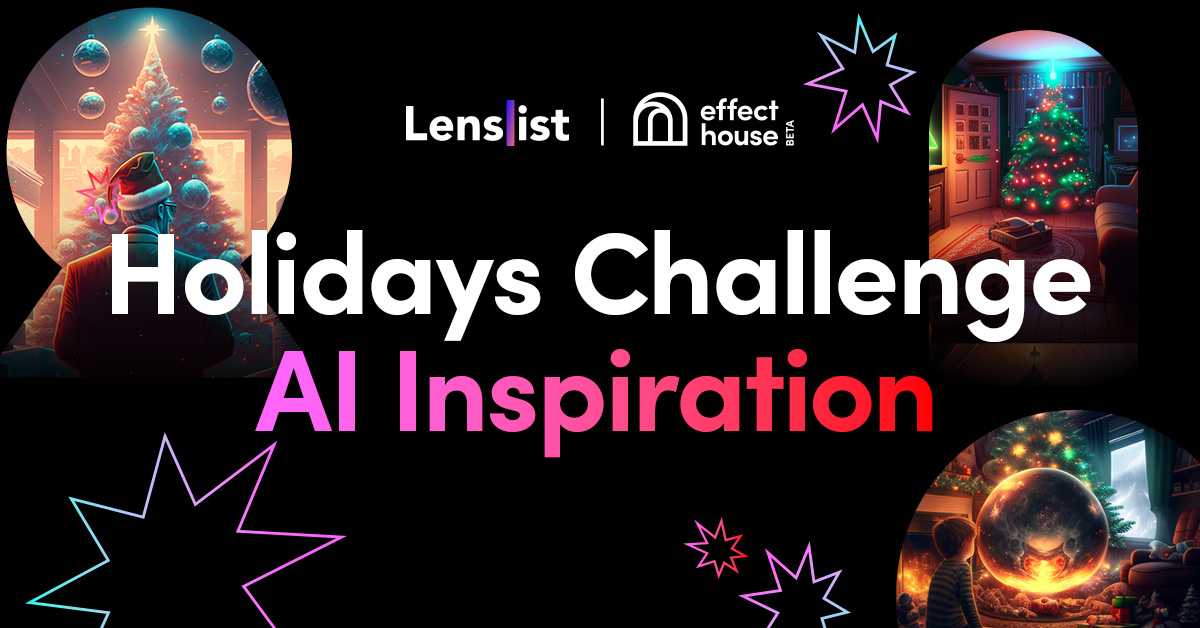 We're just a few days apart from THE night… The most festive, dazzling, loud and sometimes life-changing hours… 🎉 After celebrating winter holidays with your close ones and recharging your energy, we're sure you're almost set for the upcoming weekend. ✨ But just before you dress up and switch to party mode, we have another special inspiration article to keep your creative batteries at 200% so you can build the coolest filters for our Lenslist x Effect House Holidays Challenge! 💥
This time, apart from some Winter Holidays and New Year's Eve effects, we want to give you some tips to expand your possibilities even more!
If you're not yet fully satisfied, go read the best tips from our AR Community here to help you overcome any creative blocks! ❄️ There's nothing better than some wise words from other Creators, trust us. 😉
And now, the recent obsession and trend that has conquered the whole Internet… Artificial Intelligence! 🤖 Used for academic help, personal interests, and practically everything, AI has proved that what we know and what we can do is just the beginning. Not long ago, TikTok introduced AI filters to help Creators think outside the box and build extraordinary assets for their works – with AI's opportunities, creative blocks are no longer a problem, and if designing assets is not your strength yet – AI will do the job. 🚀
Excited to see what happens when AI meets TikTok filters? Keep reading! 🎅🏻⭐️
AI Greenscreen
AI Greenscreen TikTok filter is one of the tools that implement Generative AI, which means that once you type a text or insert a picture, AI will create new, extended content. This TikTok effect will allow you to generate an abstract image inspired by anything you type into it. 🤩
AI Art
Second tool uses Generative AI, this time by creating an image. Insert an image from your camera roll and use it to create a new, unique work of art! 🌅
Follow these Effect House guidelines to create an asset using one of these effects:
1. Tap the link, or search for the effect on TikTok.
2. Create your image, and then post the video with the image on TikTok.
3. The AI image will be automatically saved to your device's camera roll.
4. Send the image to your computer, then import the image to Effect House by clicking the Add button [+] > Import > From Computer in the 5. Assets panel. You can also drag the image into the Assets panel.
Third party AI Tools
For those, who are already masters in advanced tools, there are two main AI platforms to use also for creating outstanding AR filters: DALL·E 2 and Midjourney. If you haven't already, try them out and let your imagination run wild!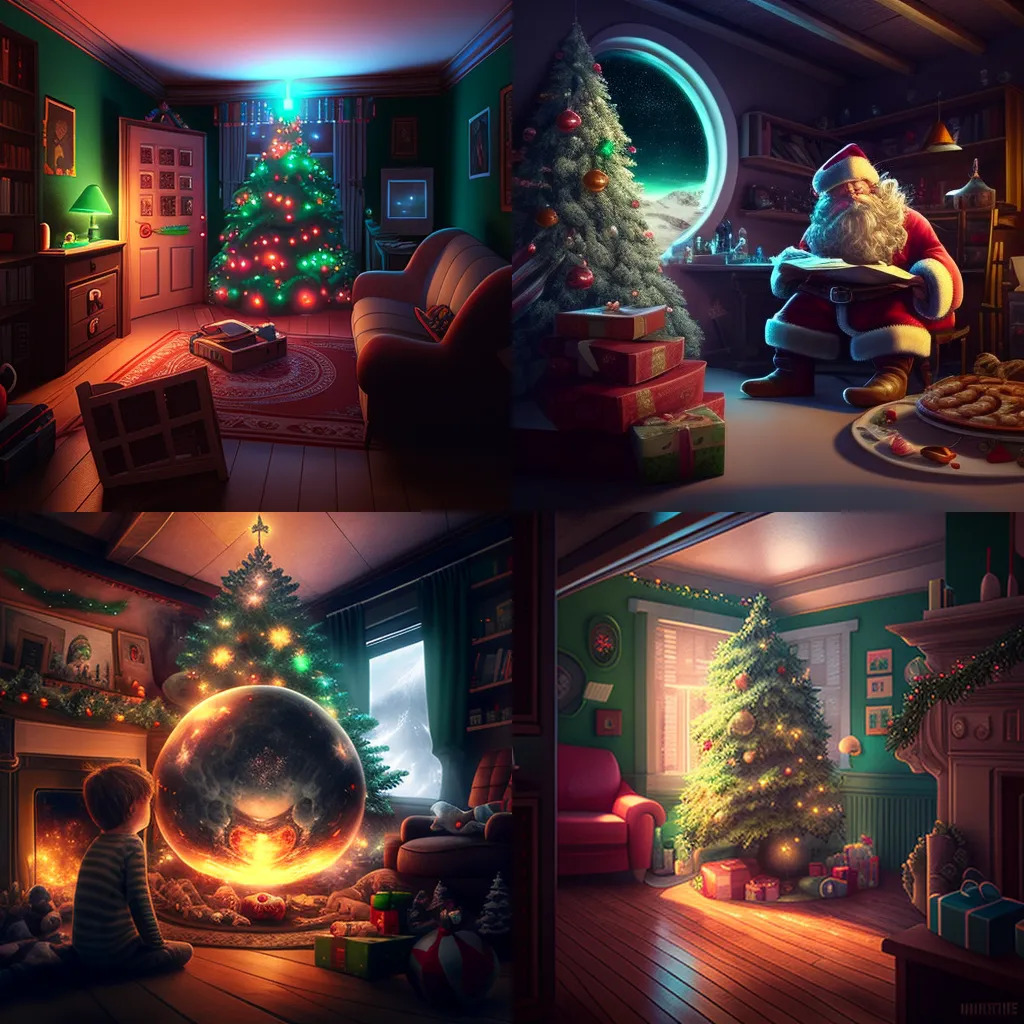 AI Generated Image
If you need more tips on implementing AI into your TikTok filters, go see Effect House's article, where you'll find out everything you need about AI filters and guidelines for using third party AI tools. ✨
And just like that, you'll be able to expand your ideas and take your AR filter skills to the next level! 😎 You can use the generated assets with most of Effect House built-in features, such as Cloth Segmentation, Portrait Segmentation, Face Sticker, and 3D Face.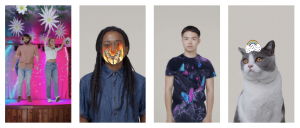 We hope that once you're done reading this piece, you'll run to all these AI features and start creating your own masterpieces… with a little help. 👀
As you can see, the possibilities are endless and we can't wait to see how you'll use them for our Holidays Challenge. 🎅🏻 We're also pretty curious what AI thinks about winter holidays and New Year's Eve… ☃️🎉
Without further ado, don't wait any longer, go to Effect House or any AI platforms, and let's prepare for the best New Year's Eve party ever! ✨
Submit your Effect before January 6, 2023 to get a piece of a really satisfying prize – up to $5,000 and a unique profile badge. We should walk straight into 2023 with a lot of festive filters to celebrate with! 🙌🏻