Weekly Selection #124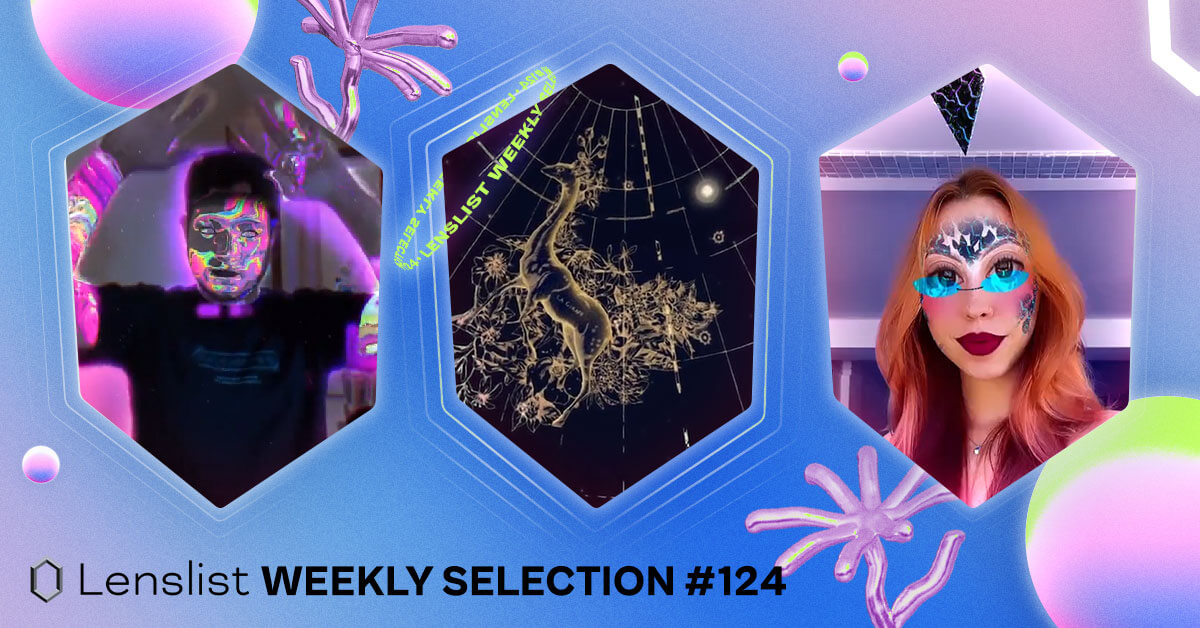 Everyone, it's cold outside! ❄️ But don't worry, with only 1️⃣ week left, growing Christmas spirit will wARm you up! With a wondrous vibe all around, who wouldn't enjoy some more inspiration? ✨ We are honored to present to our lovely Community, the one and only 124th Weekly Selection! Add more magic to your real world, using those creative effects that will transform your world – Literally!
Play some mini-games, move to space, or check out the latest fashion trends. Use our list of AR Effects to expand your reality! This week's choices have everything you're looking for! 👀 Maybe one will even help you find Santa himself…🧑‍🎄 Let's go!

💡 Our Lenslist database includes thousands of Instagram filters and Snapchat Lenses. Every one of them is teased by a demo video, has a direct link that opens it on mobile social apps, and is tagged depending on its style and functionalities it uses. To help you take full advantage of Lenslist, we've linked some tags related to the filters mentioned in this article. Don't hesitate to try them out!
We hope you enjoyed this week's selection, and got a dose of motivation! Make sure to try them out and shARe your results with friends ♥ ️️ Huge thank you to our talented creators, who never disappoint to keep us inspired! We can't wait to show you more of our favorite Effects next week, so stay tuned! 📢👂