Weekly Selection #125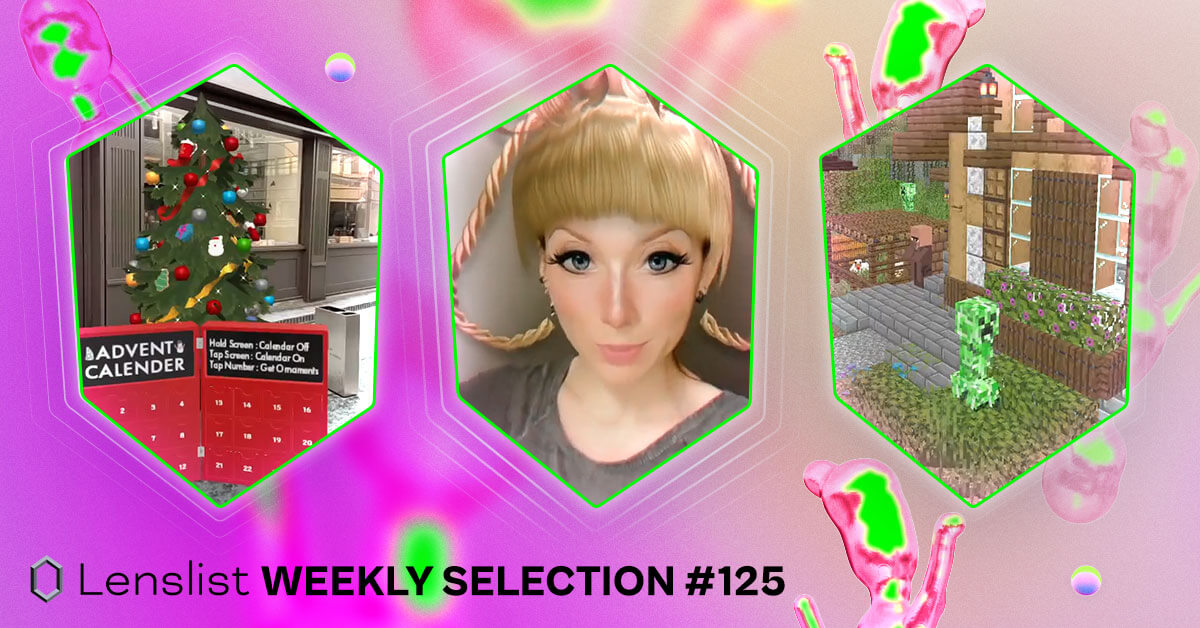 We can't believe the winter holidays are already knocking on our doors! ⭐️🎄 Time to open them and let inside a special Merry Weekly Selection #125!
Super eccentric objects, incredible creatures, and many unimaginable worlds lurk in our Christmas gift bag. 🎁 A cosmic palette shimmering with all the colors of the galaxy, stunning new glasses, and decorative headwear will add extra-spice to your look. 💜💎 And of course, festive interactives for those who have not had time to decorate their home space, or would like to diversify it even more! ✨🌟
We're already feeling the vibrations! Are you? 🤩

💡 Our Lenslist database includes thousands of Instagram filters and Snapchat Lenses. Every one of them is teased by a demo video, has a direct link that opens it on mobile social apps, and is tagged depending on its style and functionalities it uses. To help you take full advantage of Lenslist, we've linked some tags related to the filters mentioned in this article. Don't hesitate to try them out!
Isn't this a miracle? 🌟🌟🌟
A week left until the next AR compilation, our lovely friends! There is no such thing as too much magic… ✨💫 So let's get ready to continue that wonderful story and see you next week! 💛💛💛