AR Talk | Bruno Wendricky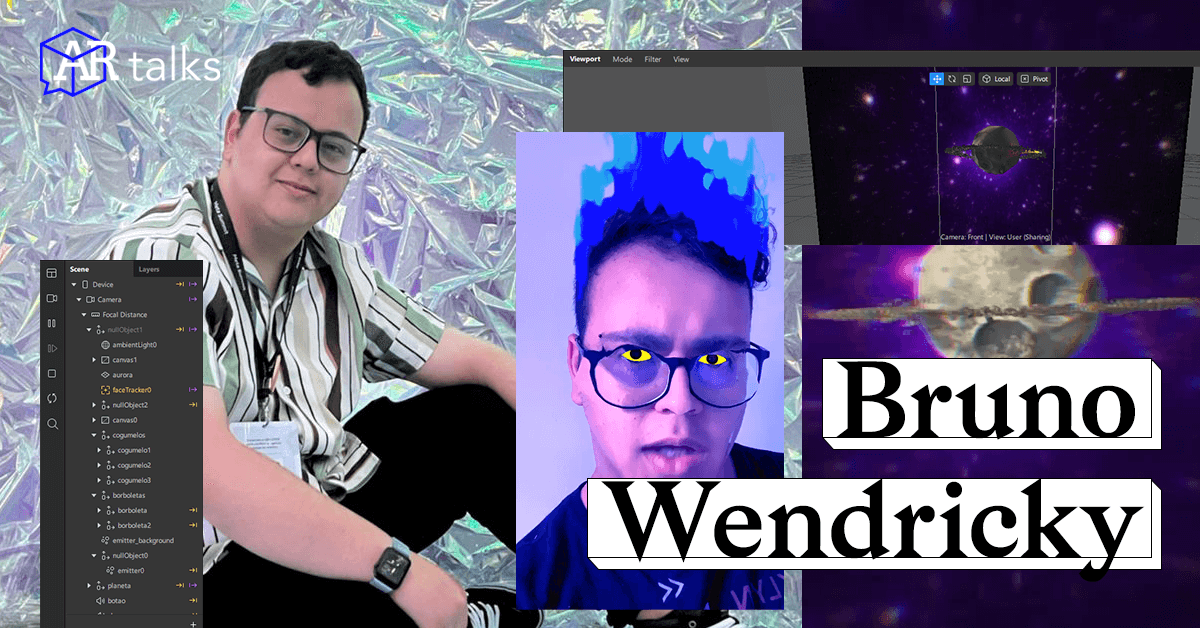 Passion for technology, knowledge and growth is what drove Bruno Wendricky, our today's AR Talks guest, to become an experienced AR Creator from Brazil and a role model for people just starting their augmented journey. 🚀He's grown so much personally, started working with big brands and now he wants to help the Brazilian AR Community spread their wings as well! 🦋💜 Join us for a story of Bruno!
⭐️⭐️⭐️
Tell us your story! What led you to start creating AR filters?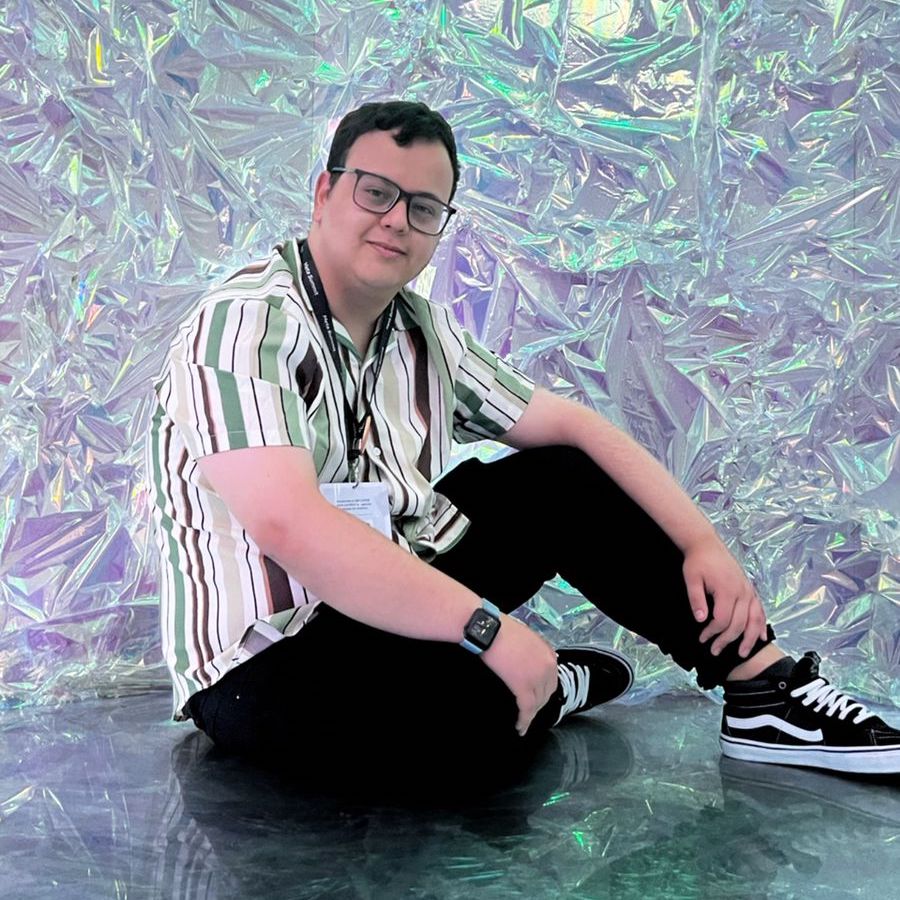 Firstly, I would like to thank you guys for the opportunity to participate in this AR Talks, I am very happy with the invitation! For those who do not know me, my name is Bruno Wendricky (@bruno.wx), I live in São Paulo – Brazil and I've been a filter Creator since 2019. All my childhood as long as I can remember I've been very curious and a fan of technology and these feelings are no different in the AR filters.
In 2019, when filters started to grow here in Brazil, I realized that I did not have filters focused on my target audience – students. So I started researching how to build a filter and the first time I tried to do it, it was not possible yet. After some time I signed up for the Spark AR Beta, but my application was not accepted and my computer didn't support the program. I had to create my filters at school. As soon as it opened to everyone, I started studying more about the possibilities but it had not much content, even less in Portuguese, so I watched English videos and tried to understand the process in other languages.
I ended up falling in love with the topic and this was my first contact with Augmented Reality, all I knew about it was in theory but never in practice. I managed to install Spark AR on my computer and I got better and better. Coinciding with the filters development I was at the end of high school and in December 2019 I started to see this passion as a really professional thing. I had the opportunity to become a member and administrator of the Spark Brazil group (the first Brazilian filter community) and I met a lot of amazing people and gained a lot of experience moderating the community, organizing meets, among other things.
In January 2020 I had my first filter client. I was asked to develop a 'stop game' style game. It was a big challenge, I did not know much about patches, but I faced the challenge! I never thought of it as a monetizable thing, but as I kept developing filters and trying new platforms like Lens Studio and Effect House, opportunities continued to appear. In this trajectory I was able to work with amazing clients such as: Netflix, Microsoft, Taco Bell, TIM, etc.
You are an experienced Creator who has been collaborating with a lot of BIG brands…Taco Bell, Sensodyne, Johnnie Walker. What is the key to success when it comes to working with such a challenging client? What does your work process look like?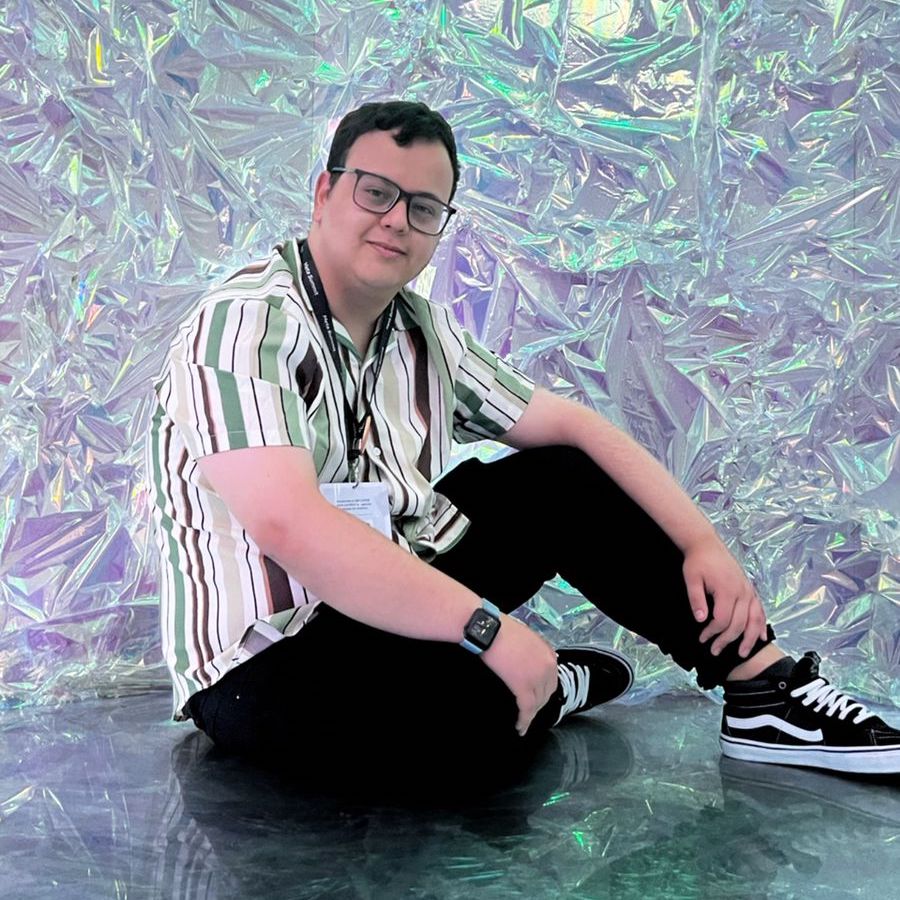 I am not a Creator with many famous filters and I also do not invest in advertising, all my customer acquisition came to me organically through stories, posting on Instagram or Tiktok feed and almost 80% of my customers came from referrals from others customers.
I think the key to success is you to do your job well and success will come. I focus a lot on a humanized and personalized service for each client. I try to understand what problem they need to solve, explain all the steps during the creation of the filter (briefing, development, publication and approval) always in a way without many technical names, give suggestions on how the filter would look cool and always work in line with expectations of the customer. In addition, after the filter is approved, I follow up with the client, seeing the metrics, explaining what each thing is and always clearing up all doubts. It may seem silly, but these things make all the difference for the client to like my work and come back more often.
What is, for you, the most important and useful skill to master when working with Augmented Reality?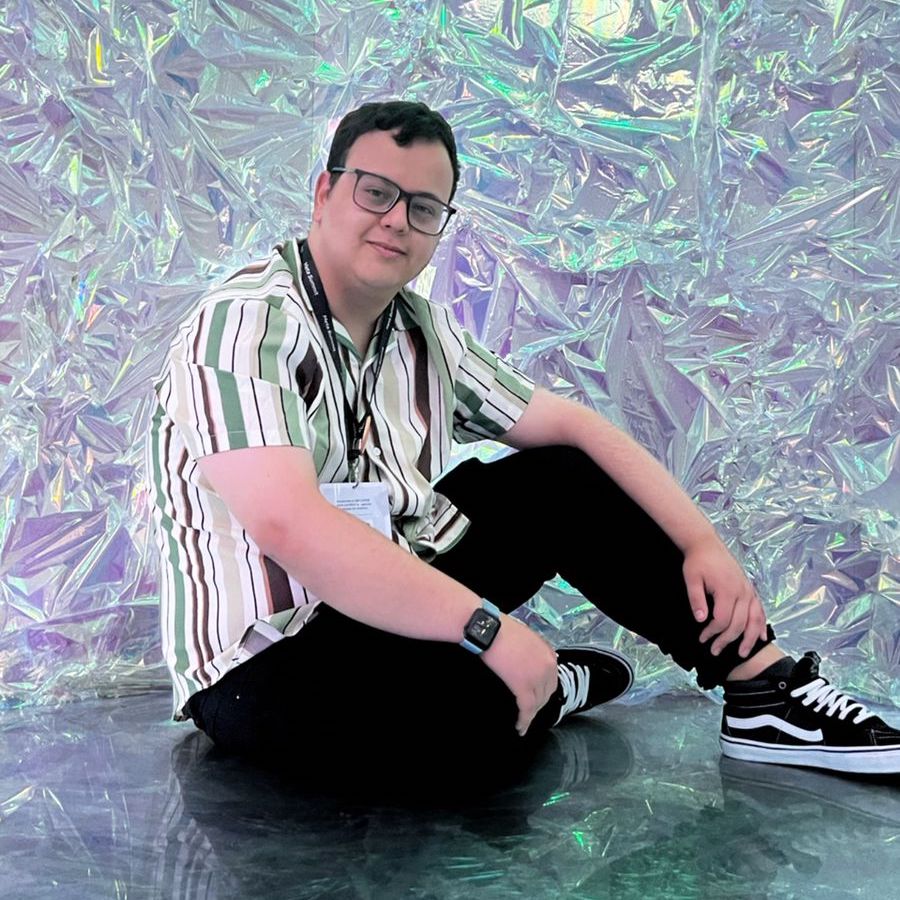 I believe that to work with AR, you need to know a little about everything like: design, programming, project management and not just stop at one platform or technology, but move between them all, even if it's just to explore. But of all these, for me the most essential is for you to know the logic of what you are doing, to understand what each thing is for. Knowing the logic of this, you can replicate it to any platform just adapting the needs of each one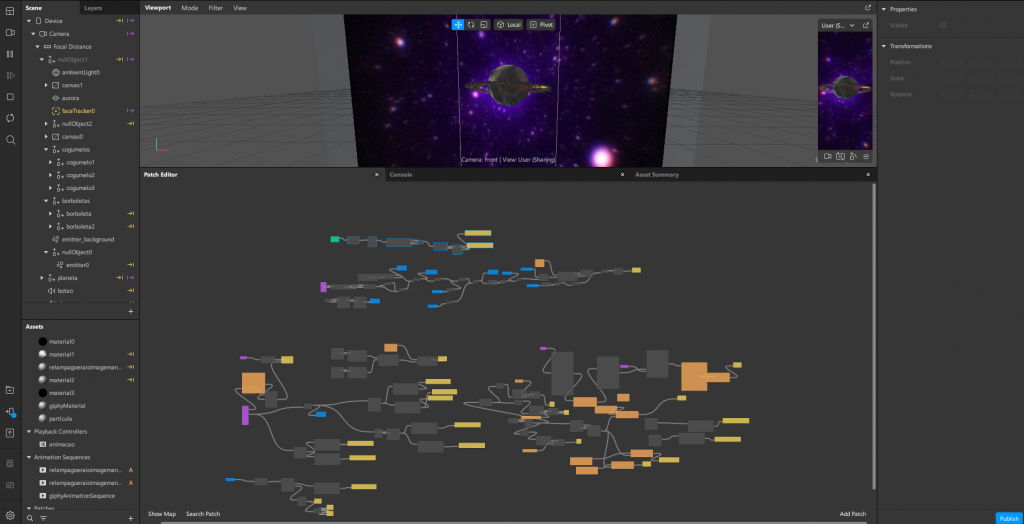 When it comes to starting your projects… What is the first thing you do? Maybe organize your work schedule, maybe prepare some sketches or do you just go for it?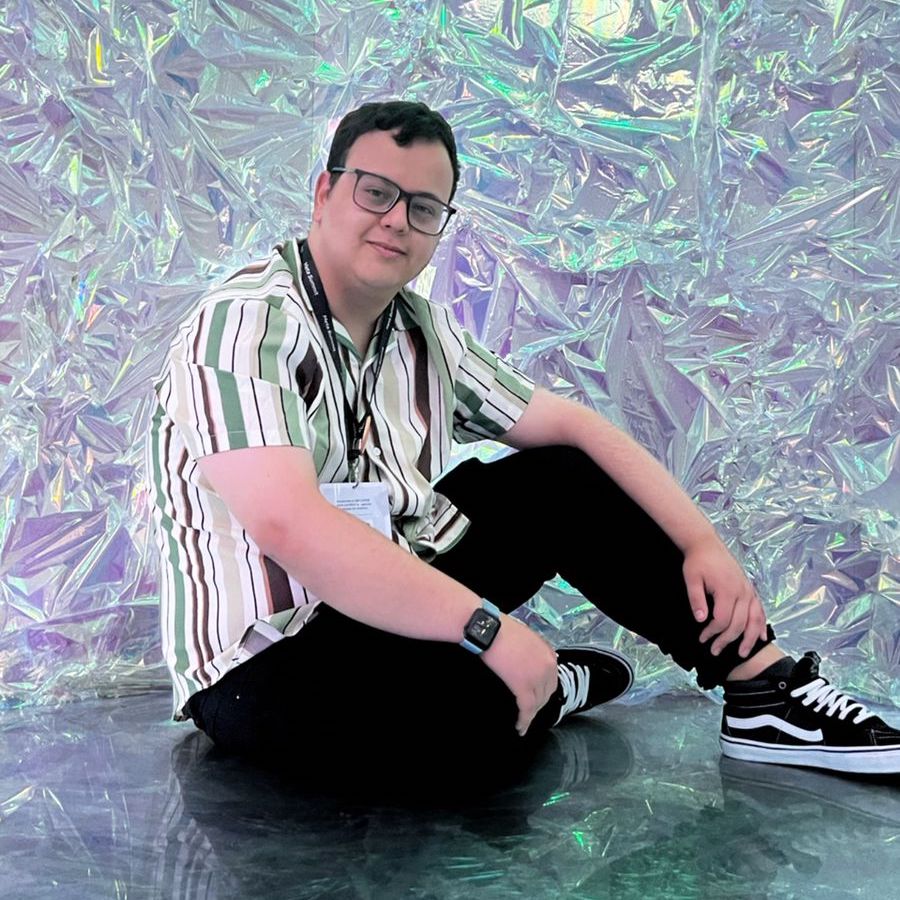 About my process, when a demand arrives, I evaluate if it is possible, if not, if it is within the rules of the platform, either Spark AR, Effect House or Lens Studio, and I explain to the client along with a budget describing what will be done, the deadlines, which value is for 3D modeling, which value is for the filter, which is the total value, etc. Sometimes if the client does not have any ideas, I create a sketch in Photoshop and I get a few references to show what the idea will be like.
I clear all the doubts related to the budget and once I have the client's approval I start producing. It is important that your client validates what you're doing, so I'm always sending test links and asking if there are any changes, if we can proceed this way, etc. Given the final OK, we go up to the platform through the AR Manager access when it's for Spark AR (I never get a customer profile password) or if it is the client preference I have a "publishing tutorial" teaching how to upload to the platform. After approval, I follow up with the client!
I always check my schedule and keep it lined up so the projects do not have delays and I do not get overwhelmed when there are very big projects, games for example.
What is your main source of inspiration?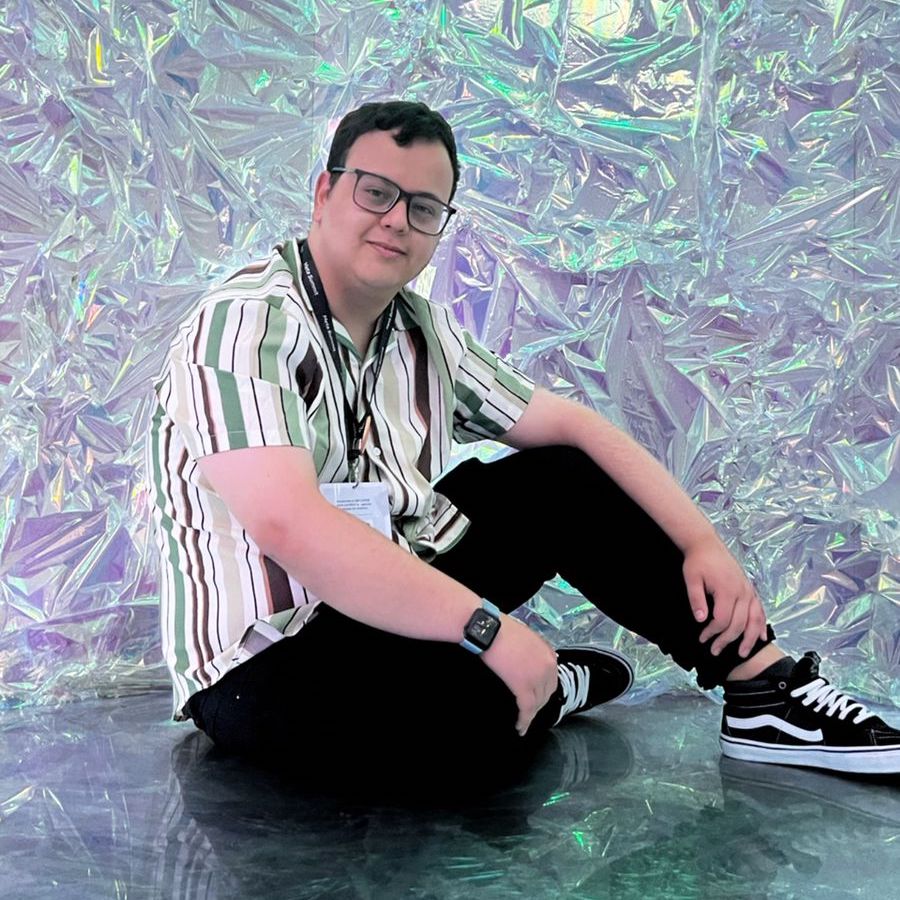 I really like to make filters that I use too, so my inspiration comes a lot from the things I like and see in my daily life, like series, movies, types of photo editing I see on the internet, memes, etc.
What is your dream collaboration offer when it comes to creating AR Effects? Do you have someone/something like that in mind? Something that would make you say "Yes, finally I did it".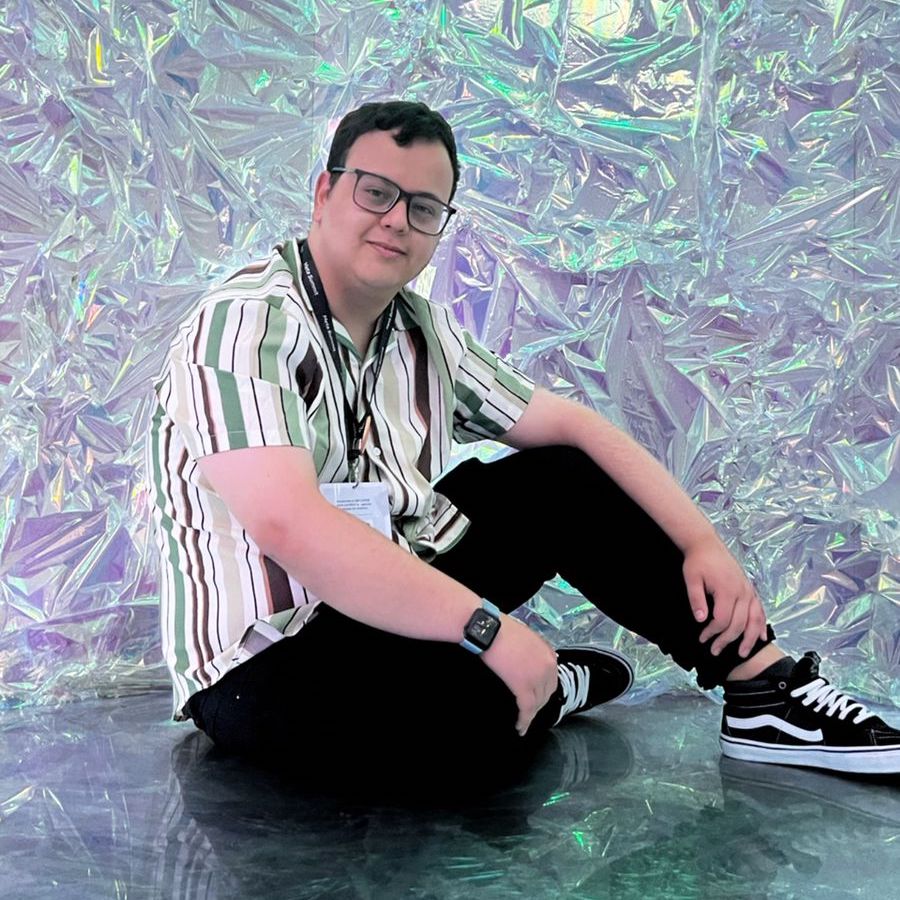 Wow, I have a lot of dreams as an AR creator. I have one here in Brazil that is in pause because of the pandemic, but basically is to use filters inside public schools on the periphery, bringing more interactivity to the classroom and who don't need smartphones with a very high performance. I hope one day I'll be able to turn this project into something big and help contribute to the education of Brazil!
The second is to be recognized as one of the experts in the AR community and see my work spread around the world, according to brands for businesses, big companies, visibility that we can build over time because I believe that a company is something that was built over time.
And finally, one of my biggest goals as an Instagram creator since 2020 is to be a Spark AR Partner. I believe that I will be able to work with this platform to help with its growth, testing new tools and being able to develop multiple projects. Also, I really wanted to work on projects with Meta Brasil, since here in LATAM (Latin America) there are just a few Creators who have these opportunities. Hidden talents, many with few followers and almost no work sponsored in the media, but if we can show their work, many Creators can be a huge success! I want to be recognized, not just by Meta, but also by other companies that I admire and really like to realize and participate in projects about Augmented Reality like Tiktok and Snapchat.
That is a little greedy maybe, but I have no rush and I hope that one day I'll reach the top! Anyway, they are dreams that I still have and every day I take a step towards to make it all come true!
⭐️⭐️⭐️
We support you and wish you lots of luck in pursuing your dreams! ⭐️ After all, Augmented Reality allows us to make our dreams come true. 🧚‍♂️ Once again, huge thanks to Bruno for a really inspiring interview and we're waiting for new Brazilian AR talents! ✨🌍