AR Talk | Laura Gouillon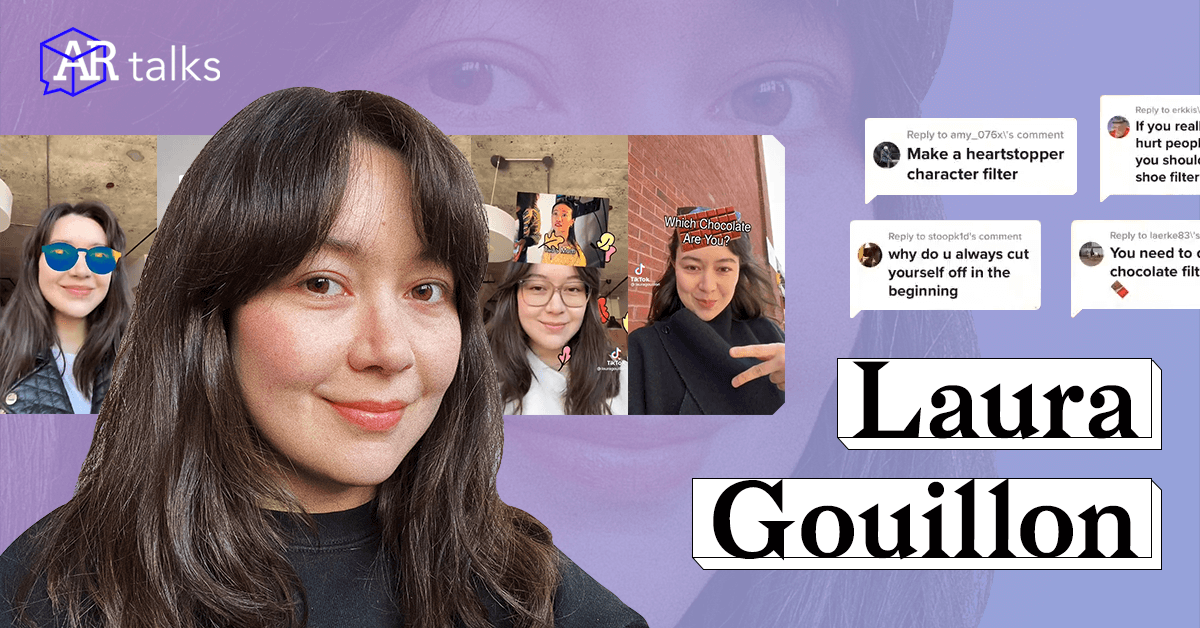 You may have seen today's AR Talk guest on TikTok, accepting weird and funny requests from users and making the coolest randomizers ever… rings a bell? 😏🔥 Let's welcome Laura Gouillon – the mastermind behind the craziest TikTok roulettes – and more. Her humor, diverse skills and artistic background together lead to outstanding AR works, not only on TikTok. Get to know Laura better, find out what she's working on besides digital art and listen to her advice! 👇⚡️
⭐️⭐️⭐️
We're assuming that your background in Computer Science and Immersive Filmmaking gives you an advantage when it comes to creating AR Effects. How do you utilize your skills in this field? Do you consider AR projects the 'perfect mix' of your two interests?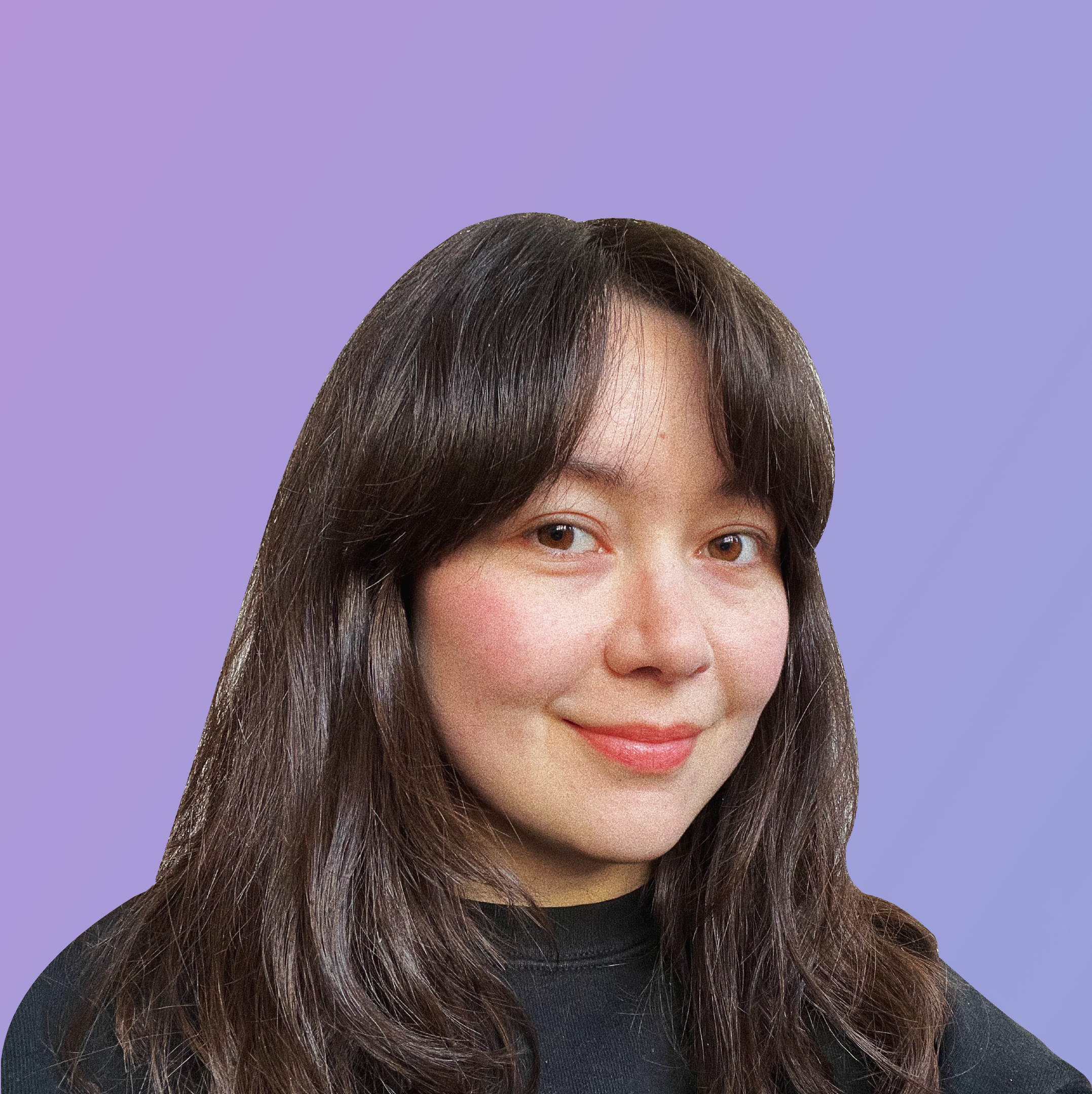 I was just thinking about this recently! Creating AR experiences has truly been rewarding since it allows me to utilize all of my diverse interests and skill sets, from coding and filmmaking, to graphic design, sound design, comedy, social media marketing, and business development. My journey started as a creator making interactive VR experiences, and with every new project or job I've taken on since studying computer science and immersive filmmaking at USC, I've felt this internal struggle where I ask myself "is this satisfying both my technical and creative sides enough?". With AR, I'm so happy that I get to return to my technical and creative creator roots. Now working doesn't feel like work!
Do you remember your first encounter with Augmented Reality? What was your first impression or thought and what did you actually end up creating?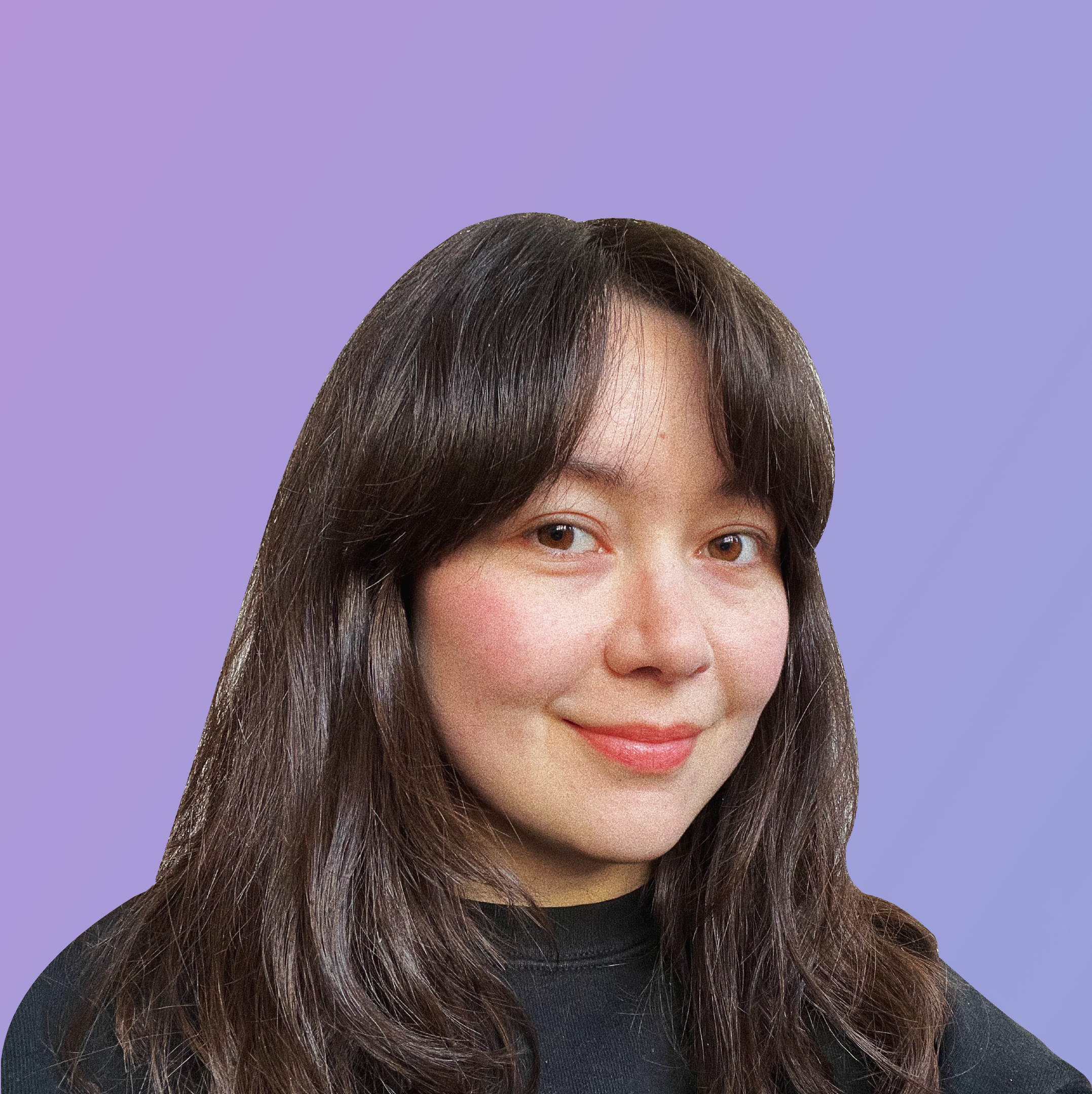 I think most people encounter AR for the first time through social media AR filters, without realizing that they are experiencing AR. Other than social AR, I remember seeing IRL crowds of people storm public parks while playing Pokemon Go in Seattle, which was hilarious. I also remember traveling to UNESCO world heritage sites such as Avignon, France and being pleasantly surprised to see their museums offer interactive AR experiences for visitors. Most of the social AR I had experienced in the past was focused on beauty, education, or gaming, so when I started my AR creator journey a couple of months ago, I was excited to bring a more comedic and cinematic element to AR than I had seen before.
Can you tell us more about your journey to become a full-time AR filter Creator?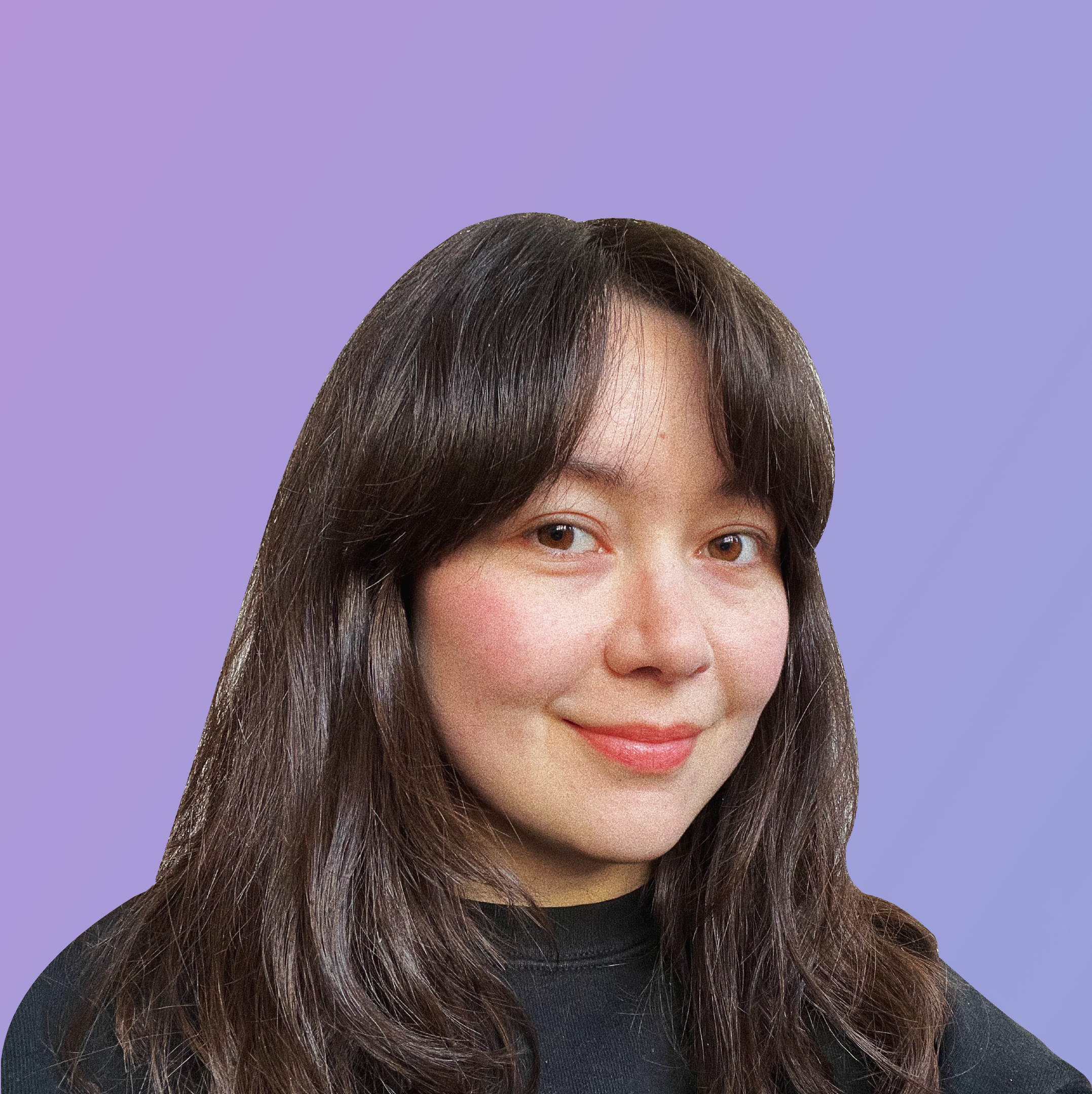 I'll be honest and say I didn't plan on becoming a full-time AR filter creator! Before this, I was working in the entertainment tech industry for several years as a product manager, first in cinematic VR at Felix & Paul Studios, and then AR at Unity. Then in March 2022, I decided to return to my creator roots and become a full-time immersive director. I genuinely thought I would go back to making interactive VR experiences again, but somehow I decided first to try making TikTok filters for a week for fun, and in that short time I was blown away by the overwhelmingly positive response my filters received. Fast forward 2 months and I've grown a following of over half a million on TikTok, people call me "filter queen," and I'm collaborating with brands that I admire such as Adobe, WEBTOON, and Prime Video on social AR campaigns. As several other AR creators and I have bonded over, "AR found us," and I'm so glad it did.
We can't just walk past the enormous engagement your TikTok Effects receive on a daily basis. We think that for now every user of TikTok came across one of your randomizers at least once. Did you expect such success?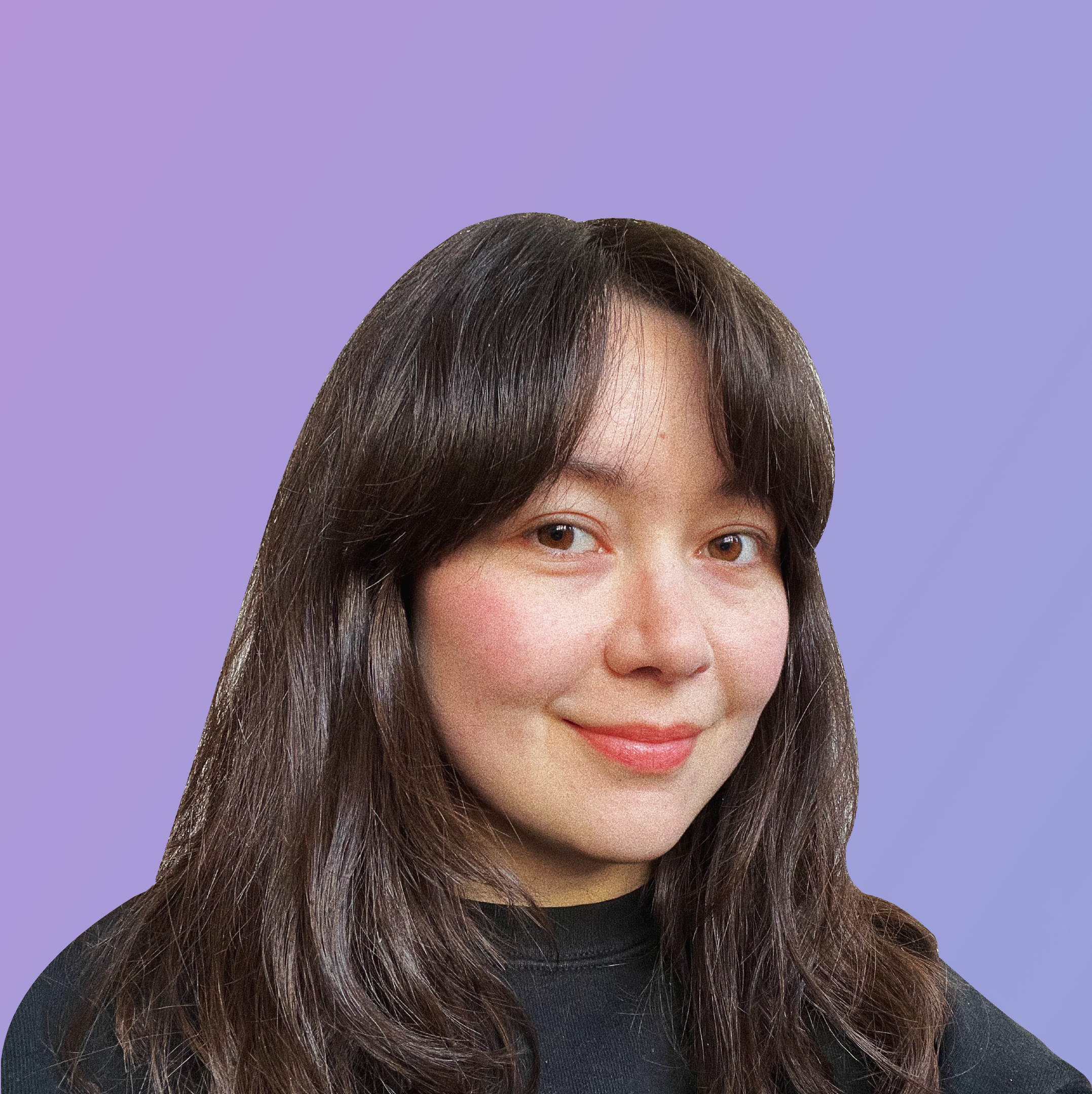 It's crazy right?! At the end of the day, the most I was expecting or desiring was to connect with an audience that would validate and share my sense of humor, which I like to call "aesthetic sarcasm". But now, they're going way beyond that! In a way, I'm a co-creator in the grand scheme of things, and the audiences using my filters are co-creators as well. I bring the filters and humor, and they bring creative use cases for the filters, such as deciding what ingredients to buy for their next meal, or devising murder mysteries with inanimate objects like doors. I'm so lucky that the engagement is for the most part very positive, supportive, and hilarious; I thrive off of the sarcastic energy people throw back to me and I'm glad we're having fun together. You know, before I started making filters I had actually already grown a following of about 200k on TikTok, and was making various cinematic-style funny videos including my Today series ("Today I wanted to eat a watermelon…" or "croissant"). Now it's hilarious seeing people connect the dots and say "You're the watermelon girl?!" It's reassuring how a creator like myself can grow and change my content style over time and not be penalized for it. I can't wait to see where we take this next, together.

We know that right now your inbox is probably full of weird requests and crazy DMs. If not from the followers, where do you find inspiration for your filters?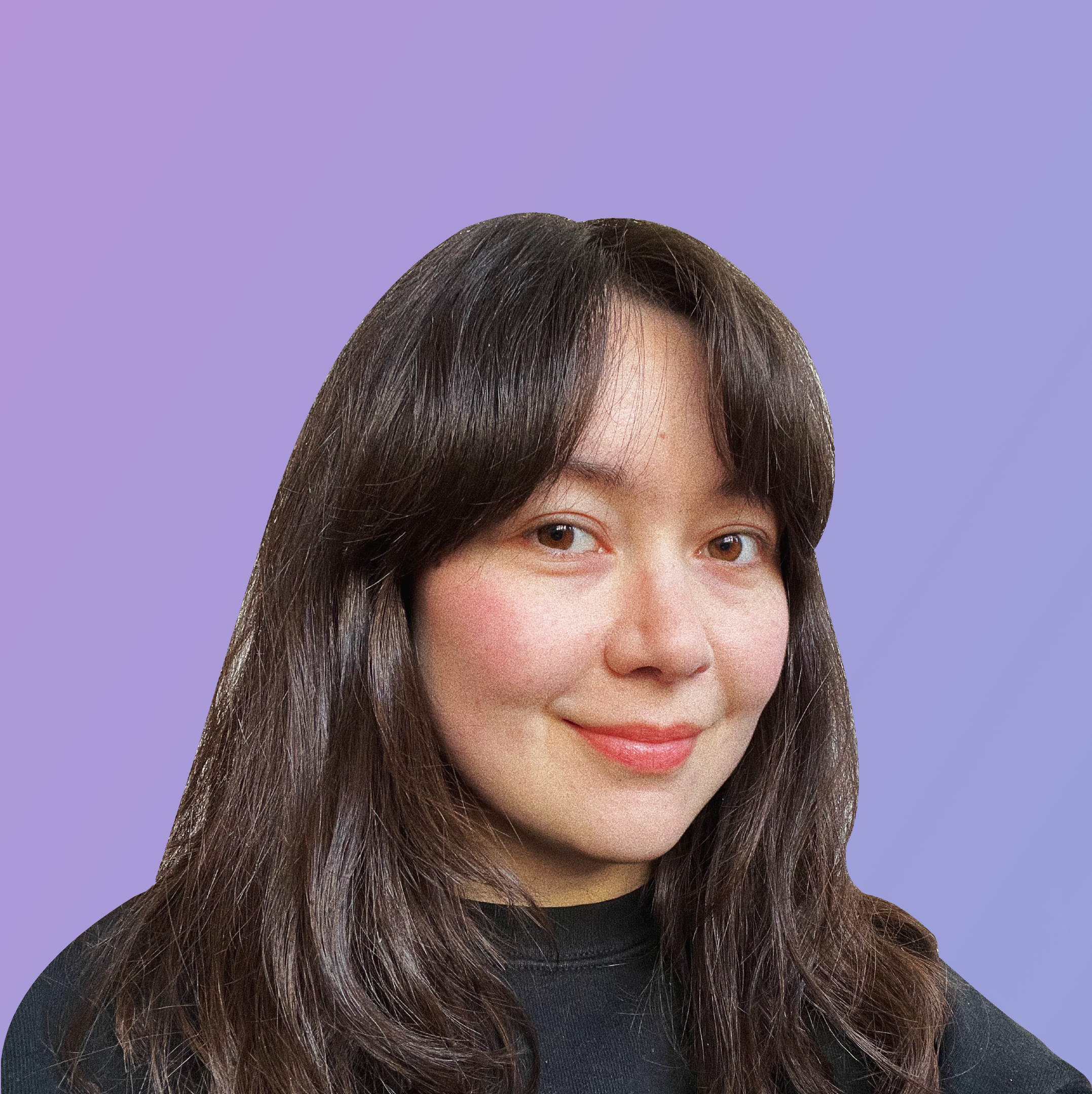 People are so creative! I'm a co-creator in all of this, and I'm so thankful for the weird requests and crazy comments people leave on my videos. What I love about AR and TikTok is that nothing is "too weird or crazy", rather I embrace "weirdcore" because it fosters a healthy imagination and sense of play. I find inspiration from many places, whether it be my original ideas, to pop culture (art, music, film, tv, fashion), to new AR features that I want to learn to use, to ideas from friends and family or my followers. At this point I'm not running out of filter ideas, but rather hours in the day to bring them all to life. I've been enjoying experimenting with making more technically-challenging filters, such as AR mini-games (e.g. "Staring Contest"), but at the end of the day what makes a good filter is not how hard it was to make, but rather how well it enables an audience to tell stories with and to relate to.
We absolutely adore your art project "100 albums in 100 days"! Do you think taking up a more traditional medium like painting helps you separate your virtual art works from the ones that take place in the real world? Or maybe it is the complete opposite and you draw inspiration from creating "with a brush"?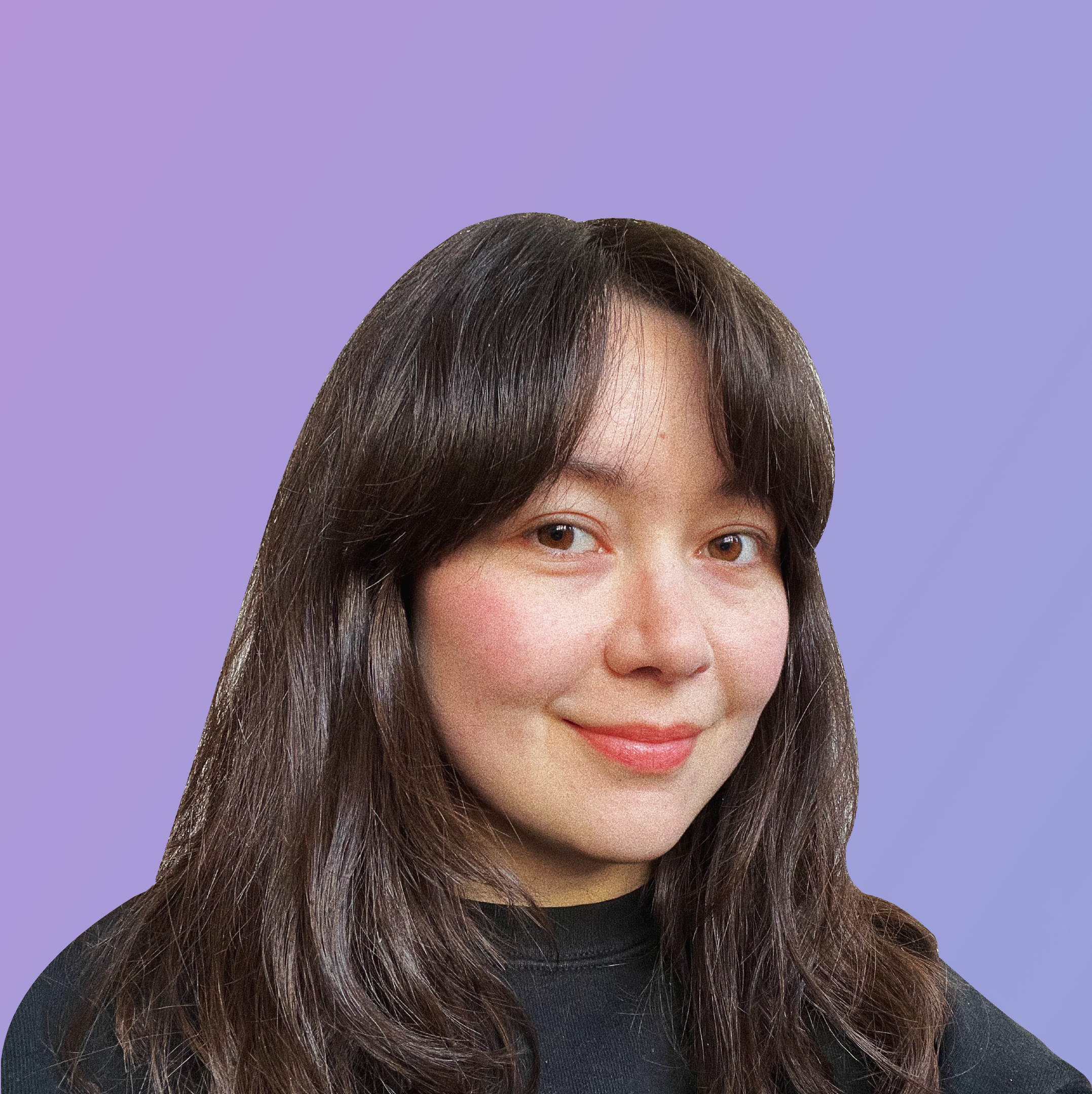 Thank you so much! I had such a blast painting my "100 albums in 100 days" project (check it out on Instagram @lauragouillon.art), and this was all before I became an AR creator. For me this project was important to me in several ways: I wanted to push myself out of my comfort zone by learning a new artistic medium; I wanted to learn to create consistently and to share my work at various stages with my audiences; and I wanted to discover more music! This project really taught me the importance of focusing on the creative process more than the end result, and now it's such a pleasure looking back and seeing this huge body of work I was able to produce through good days and bad. In general, I'm very inspired by hands-on mediums; I'm a classically-trained pianist as well, and recently started learning how to make ceramics, so I find a lot of joy and peace in grounding my creative energy in hands-on projects. If only I could find a way to 3D model that way too! My art style in painting inspires my art style in filters, and I hope to crossover these mediums in AR soon.
What is the best advice you can give the newbies who want to create AR filters? What is, according to you, the best place and platform to start?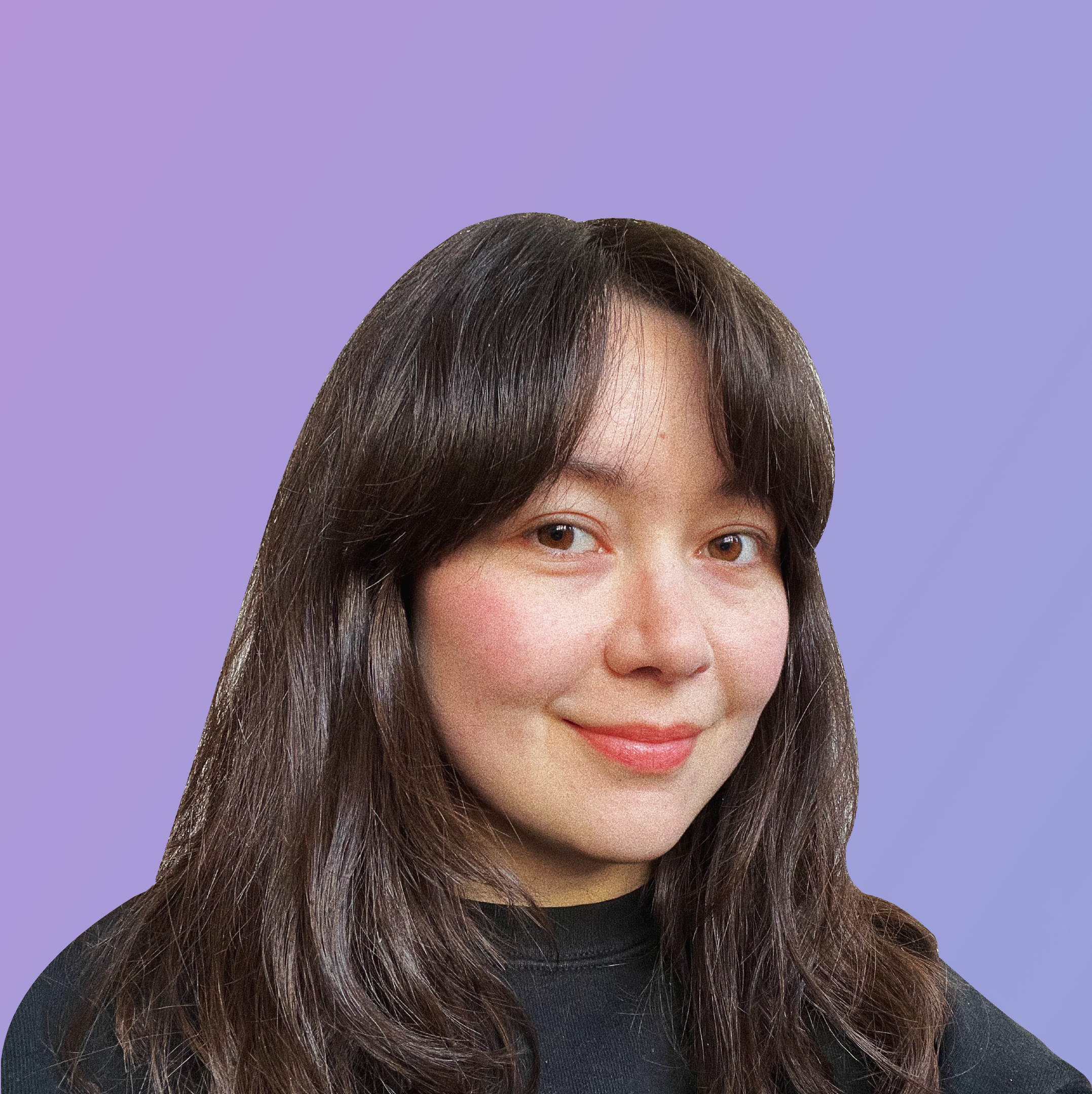 My advice to the newbies: Start as soon as you can; Ask for help, there are communities of creators and platforms that are ready to help make your journey easier; Be consistent and focus on one filter or technique at a time, you don't have to become an expert in everything overnight; Don't obsess over analytics, the virality of your filter is not your responsibility, it's that of the audiences; Connect with other creators and bring each other up, there is room for all of us to succeed; Credit the people and sources that inspire your work; And finally, have fun! As for platform, I started with TikTok because this is my primary platform I use day-to-day, but I suggest you pursue whichever platform you use the most, whether that be TikTok or Instagram or Snapchat. Once you learn the basics in one platform, you can always expand to others, it's up to you. Good luck and can't wait to see what you make!
⭐️⭐️⭐️
Apart from crazy hilarious TikTok Effects, Laura surprised us with so much more – amazing skills set, huge experience with digital means, and traditional art projects! 🚀💐We start each day by testing out her TikTok randomizers and we can't wait for even more Effects in the future. ✨Keep an eye out for Laura on her social media!