TikTok Randomizer Effects: Carrying the trends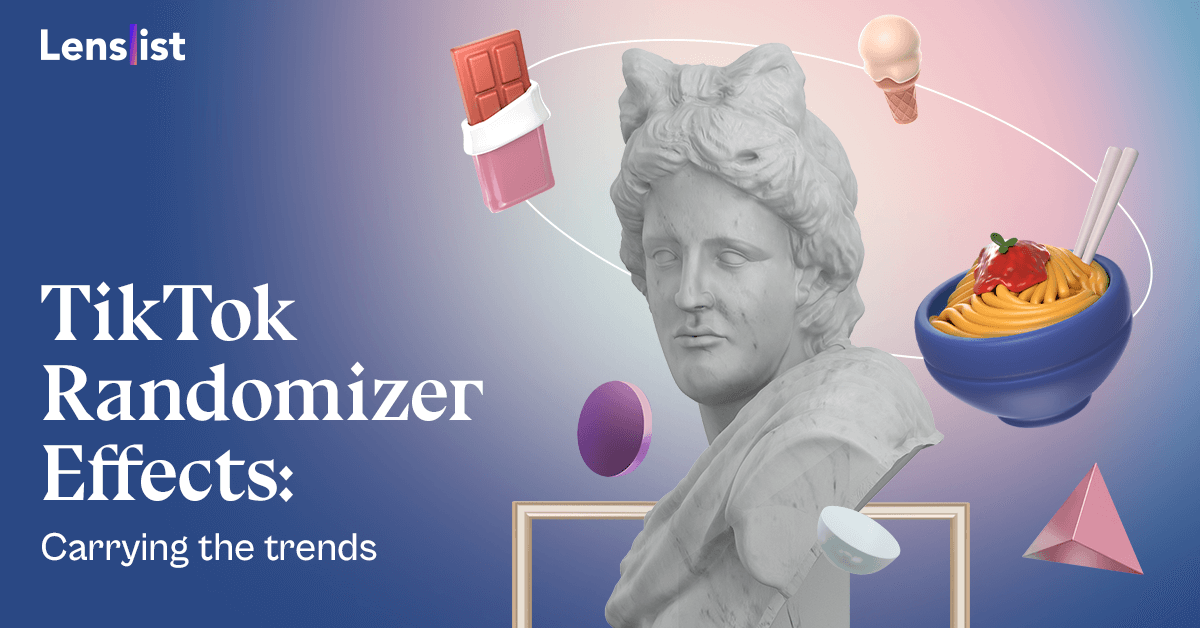 If you thought that randomizers couldn't get any more popular – surprise! (or not) – they can. And the best proof is… TikTok. 🤪 Even though TikTok's algorithm works in mysterious ways and what goes viral and what doesn't is one of the biggest puzzles there, randomizers seem to be the key – to gaining not thousands, but millions of views. How so?
Well, who doesn't love a Disney character roulette or a scanner rating your outfit? Apparently, millions of people do. TikTok users have been drawn to randomizers for quite some time now – they are fun, simple and make people go viral. TikTok's short and catchy video format creates a perfect place for a randomizer to turn up on, not to mention the Effect House, an engineering gARage, which opened the door for AR Creators to make their own randomizers.
The Effect Studio is where the randomizers are born – since its launch in April this year, Creators have been given the tools to experiment with Augmented Reality and turn their visions into various Effects and… fun randomizers, which then live their own lives, take on countless meanings and become individual stories told by users all over the platform.
TikTok randomizers are trends' best friends – and vice-versa. With such fun formats (and adding a silly sound) trends evolve with the speed of light. ⚡️ You yourself can become a trend, start a whole thread and feel special! The popularity of randomizers arose from personal curiosities. What bagel am I? Which celebrity parents do I have? What should I do today? Which album defines me? Such simple things, yet so intriguing – a true fortune teller. 🤭
Now, let's find out things about yourself you didn't know you wanted to – with our choice of the coolest randomizers on TikTok!
After Creators upload the randomizer on TikTok, they don't have control over what's going to happen with it next – they just release it to the world – and that's what's so awesome about randomizers! Gen Z (the soul of TikTok ✨) and its particular, peculiar humor lets randomizers truly bloom – they gain a second life and travel through the users' characters and ideas. The more absurd and ridiculous the Effects are, the more fun users have and the more viral it gets!
That said – have fun with randomizers and let your TikToks flow deep into others' feeds – maybe we'll see you soon on our for you page! 😏🔥