Weekly Selection #97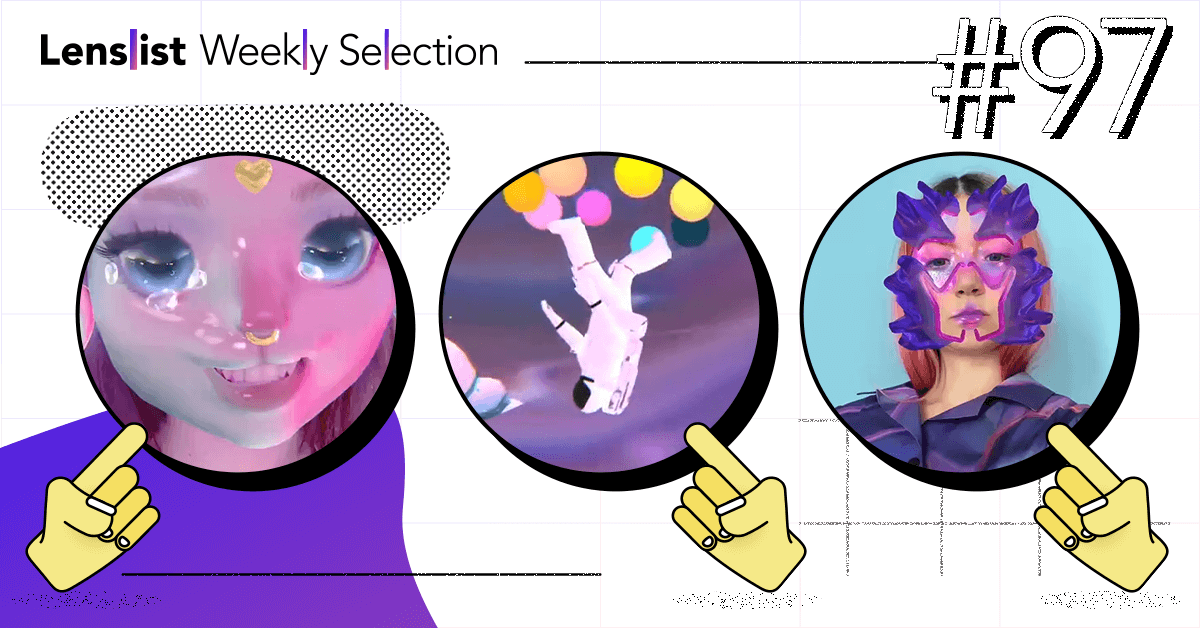 Guess what came in today! Something hot, fresh, innovative, surprising, playful… Rings a bell? 😏Let our Friday AR routine begin – it's time to make some space on your Instagram for brand new Effects – all inside our 97th Weekly Selection. 💥Spend this day daydreaming, wearing futuristic face masks, traveling to magical places, playing with lights and more! Happy Effects exploring and a mARvellous Friday to everyone! ⭐️.
💡 Our Lenslist database includes thousands of Instagram filters and Snapchat Lenses. Every one of them is teased by a demo video, has a direct link that opens it on mobile social apps, and is tagged depending on its style and functionalities it uses. To help you take full advantage of Lenslist, we've linked some tags related to the filters mentioned in this article. Don't hesitate to try them out!
Related tags:
Related tags:
Related tags:
Related tags:
Related tags:
Related tags:
Scouting around for the freshest and coolest Effects in the AR Community is what keeps us inspired and ready to rock! 💪🏻 Stay tuned for next Friday to see even more creativity!