Weekly Selection #90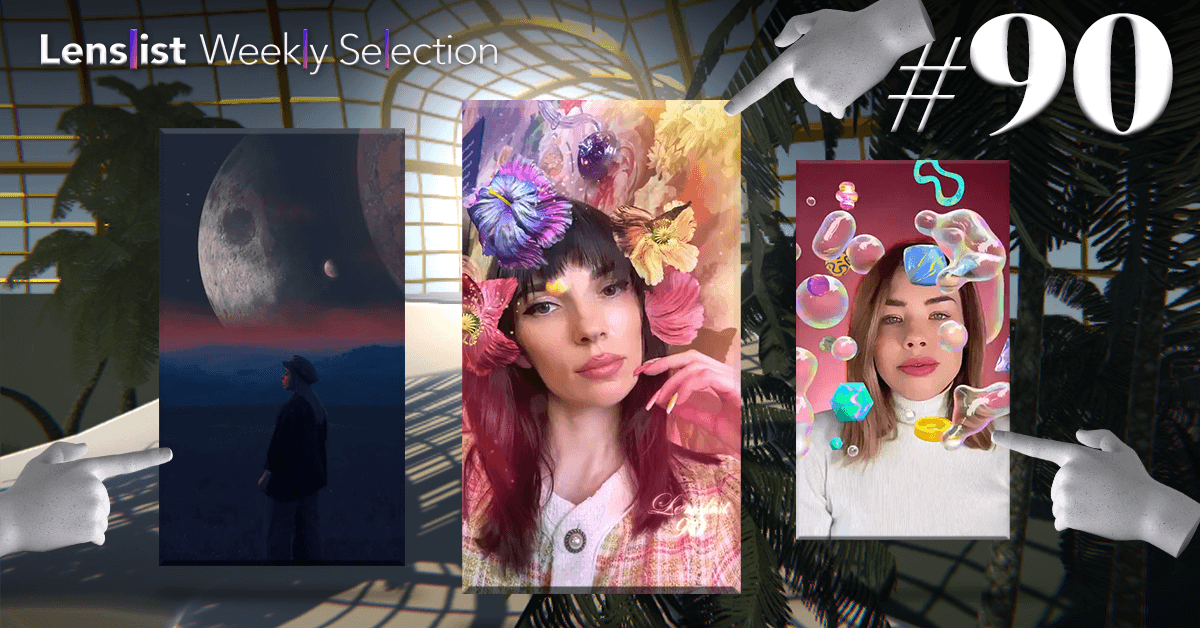 We are buzzing with excitement to finally show you what we were working on! 🚀 Let us take you inside our new space – the second virtual Lenslist AR Gallery – showcasing the best Effects for the 90th Weekly Selection. 🤩 We keep up with the Creators' innovative pace and this time we created an idyllic, tropical glasshouse with virtual palm trees and a vertical waterfall! 💧🌴 A magical space – for 37 truly magical Effects. ⭐️ We're beyond grateful to showcase a custom-made Effect from Olga Isupova (@visualize.mee) which complements the natural, floral vibe of the gallery. 🖼🧚🌺 Feel free to walk around and discover spacey, bubbly, utopian Effects and neon, chromatic designs. 💜🤳🏻 With every Weekly Selection, we are more proud, excited and honored to feature your works! .
And now – let the 90th Weekly Selection Virtual Gallery begin!
⭐️⭐️⭐️
Thanks for watching! We're adding dozens of AR filters non-stop, so follow us on Instagram to get weekly doze of fresh AR filters from best creators and daily stories with effects tested by our AR models