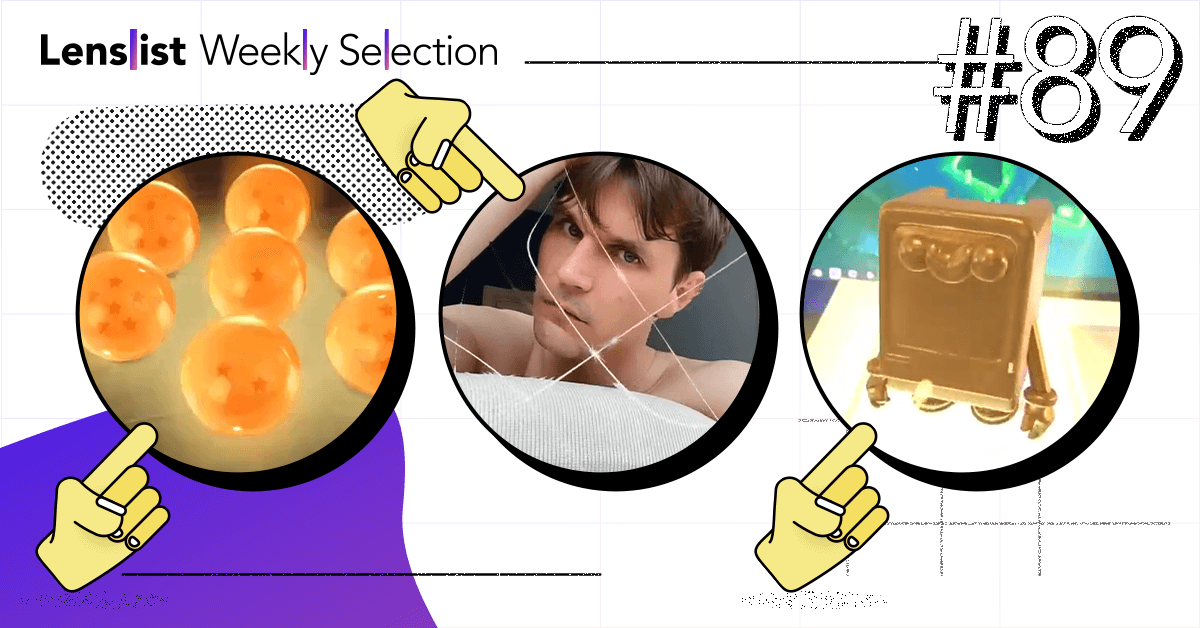 Easter holiday is coming up, so let's put all our eggs in one basket – or in other words – all the coolest Effects in today's Weekly Selection #89! 🐣💛 Creators added another portion of new life and new creativity into this week's Effects – they definitely feel the power of spring ideas. ☀️🌺 Can you complete all the challenges, try on abstract face masks and decorate your surroundings with flowing objects? For sure! 🚀
You have 39 Effects to test out – you better start! 👀 We hope you noticed that the next Weekly Selection will be a round one (90th edition calls for something special 😏) – so stay tuned for a big surprise! ✨
💡 Our Lenslist database includes thousands of Instagram filters and Snapchat Lenses. Every one of them is teased by a demo video, has a direct link that opens it on mobile social apps, and is tagged depending on its style and functionalities it uses. To help you take full advantage of Lenslist, we've linked some tags related to the filters mentioned in this article. Don't hesitate to try them out!
Related tags:
Related tags:
Related tags:
Related tags:
Related tags:
Related tags:
We always stay on top of things when it comes to AR and the freshest gems from our Community! 😎 Stay tuned for next Friday and don't stop creating!