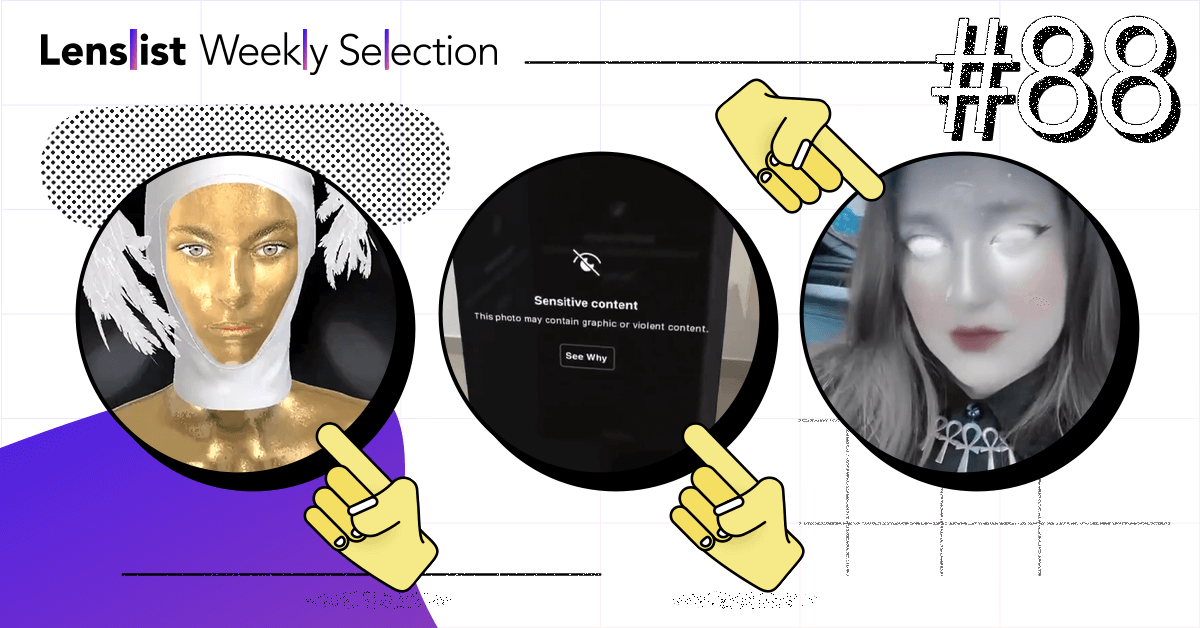 We know the best way to make your day! 😎 It's a simple deal – we gather the best Effects from this week and you recharge your creative batteries before the weekend. 🔋💪 Creators really left us speechless (as usual 😉) and when you're surrounded by such amazing imagination, time goes so fast… that today is Weekly Selection #88! ⭐🤯 Brace yourselves for metallic cubes, sparkly flowers, glittery Effects, thought-provoking artworks and a trip to the AR side of Coachella. 🌅✨ Let these 39 picks help you enjoy Friday to the fullest! 😎
💡 Our Lenslist database includes thousands of Instagram filters and Snapchat Lenses. Every one of them is teased by a demo video, has a direct link that opens it on mobile social apps, and is tagged depending on its style and functionalities it uses. To help you take full advantage of Lenslist, we've linked some tags related to the filters mentioned in this article. Don't hesitate to try them out!
We always stay on top of things when it comes to AR and the freshest gems from our Community! 😎 Stay tuned for next Friday and don't stop creating!