Next Steps of LACMA x Snapchat: Monumental Perspectives Initiative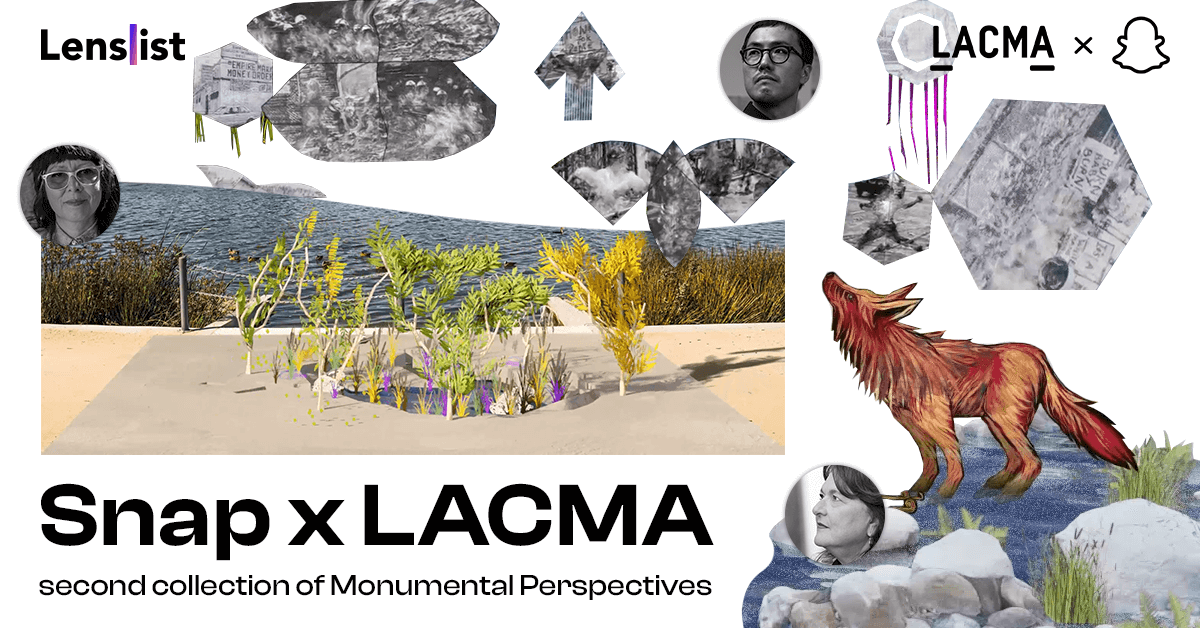 Back in 2020, when Snap Inc. and Los Angeles County Museum Of Art (LACMA) launched Monumental Perspectives, a new wave of art came, turning local tales into artistic digital experiences. The idea behind this initiative was for LA-based artists and AR Creators to join forces and create AR monuments circling around the (hi)story of Los Angeles communities. With support from The Mellon Foundation, which aims to transform the way society views the past, memories and soul of the US, the very first collection saw the light in April 2021.
Following the first initiative, LACMA x Snapchat extended their collaboration and the long-awaited second edition with three new Augmented Reality pieces was disclosed on April 18th 2022 – the International Day of Monuments and Sites. In the second collection, users can experience three installations, including Judy Baca's ongoing The Great Wall of Los Angeles mural, Sandra de la Loza's ecological steps along the Los Angeles River and Willowbrook, and Kang Seung Lee's project honoring the activist leaders' work to rebuild their communities following the 1991 Latasha Harlins' murder and the L.A. Uprising.
la revolucion
by LACMA
The River Once Ran
by LACMA
What the Willow Whispers
by LACMA
Using Snapchat Camera, users can interact with new Lenses at locations scattered around Los Angeles with Snap Map markers' help – Sandra de La Loza's work can be found at Earvin "Magic" Johnson Park, Kang Seung Lee's project can be activated at Algin Sutton Recreation Center and Judy Baca's art will be available later in the summer at The Great Wall of Los Angeles. For those not on-site, these three monuments can be explored from anywhere worldwide on Snapchat – through Lens Explorer, the Snap Map and Snapcodes available at LACMA's website. There everyone can dive deeper into the meanings behind each piece, follow the artists' steps and reminisce about the regions' past.
It's incredible to see more and more such initiatives that connect the digital spheres of art and Augmented Reality with the real-world and history. Drawing attention to the past lets us see and learn more – both about ourselves and what's surrounding us. Now we can do it in various ways and from anywhere.
We're thrilled to continue working with LACMA to bring awareness to the history of the city, as well as empower artists and Lens creators to educate the world through a new perspective with the help of AR.

– Bobby Murphy, co-founder and CTO at Snap Inc.