Best Branded Instagram Filters – May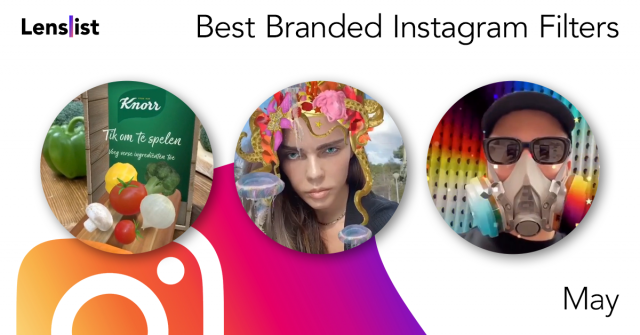 4th monthly selection of Instagram Branded* Filters contains 23 AR experiences. Take advantage of them as a source of inspiration and knowledge about how you can use Instagram filters to engage your audience ✨
*Branded filters are AR effects that have been ordered by a brand, an artist or a non-profit organization, for promotional or other purposes. We use this name to distinguish them from 'community' filters that are made by AR Creators for artistic purposes.
Related tags:
target tracking Iris Tracking fashion
💡 Remember that after clicking on the link under the video you'll be directed to the filter's page on Lenslist, from where you'll be able to try it yourself on your Instagram mobile app and read more about the brand as well as the effect.
Related tags:
Related tags:
Congratulations to all the brands that are embracing AR as a marketing format! Contact us if you have any questions about filters or write to one of the Creators 🔥