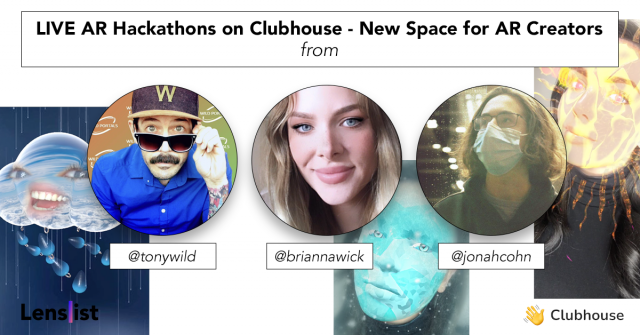 One of the latest online sensations is the Clubhouse App, allowing only invited users to create rooms and organize audio conversations on their favorite subjects. The (for now) iOS app took the Internet by storm with over 8 million downloads worldwide and rapidly growing from $100 million to reportedly $1 billion in less than a year of activity.
After observing all of the buzz around Clubhouse, we couldn't help, but ask ourselves: Is it just a viral trend, over-hyped by mentions from Elon Musk? It doesn't seem like it, considering that e.g. Twitter began to roll out an audio-chat feature called Spaces, right when Clubhouse was gaining momentum back in December.
For some time now audio seemed to be overlooked by social media platforms, probably because it's harder to drive ad-revenue this way, but looking at the sky-rocketing popularity of Clubhouse, we're sniffing a true comeback here.
We didn't have to wait very long to see subjects like AR, VR and immersive tech come up on the platform and what's cool about the whole thing is that thanks to its novelty factor, the app isn't yet cluttered with sponsored content, but rather orbits around organic and relevant conversations,
One of the most interesting Clubhouse formats we've seen in the AR Community are weekly Hackathons organized by Creators themselves. We asked Tony Wild, Brianna Wick and Jonah Cohn to tell us more about their project.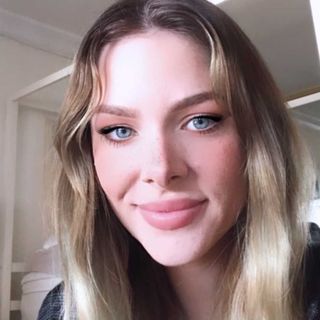 Brianna Wick
Clubhouse: @briannawick
see on Lenslist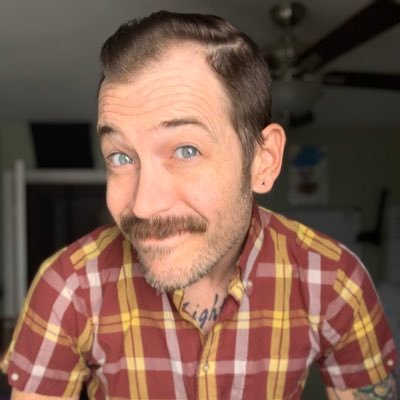 Tony Wild
Clubhouse:
@tonywild
see on Lenslist
Jonah Cohn
Clubhouse:
@jonahcohn
see on Lenslist
Who came up with the idea to do a Clubhouse Hackathon? And how did the three of you join forces?
Brianna and Jonah brainstormed the idea, and Tony was brought onto the team before the first official hackathon. We all knew each other from the community. The three of us were frequent members of the AR creator social rooms, and we quickly became friends. Brianna and Jonah were in a clubhouse room late at night with some other creators, and the idea came to them. We ran an impromptu hackathon with the small group that was with us, and we set up the next one before we ended. The next morning a few hours before we started, Tony jumped on to help with moderating and organizing, using his experience from hosting his own Clubhouse rooms around the business of AR.
Did the app itself motivate you to start this project?
We saw it as a much needed opportunity to be able to use the Clubhouse platform as a way to practice and explore AR creation. It wasn't until after that we realized we were the first to take a hackathon format into Clubhouse.
Full of Love
by Wayne Lambo
Bubble Hearts
by Matthew Chen
👆 Two of the Lenses made during the first edition of the Clubhouse Hackathon with the Valentines theme.
Tell us more about your Hackathon – How does it work, when does it take place, is it a regular, weekly thing?
We realized about once a week is the perfect consistency for us to be hosting these rooms and now every Wednesday for about an hour and half, we invite people to develop an augmented reality experience centered around a particular theme and AR platform.
We normally start off with opening the room to everyone and directing them to an instagram group chat, where they can submit entries and view the winners, giving about 45 minutes for our creators to build their Lenses and roughly 15 minutes before and after to judge. There are rumors that the winners are sent a bottle of custom hot sauce…😉
Do you plan to stick with Lenses and Lens Studio Creators or also try out the same format with Spark AR?
We started out on Lens Studio because of our familiarity with the platform but we'll be hosting our first first Spark AR hackathon this Wednesday and alternating the weeks with Lens Studio and Spark AR to give everyone the best experience.
Now when is the next Hackaton and what is the subject this time?
The next Hackathon is Wednesday @ 11 AM PST, only on Clubhouse. You'll have to join us to hear what the theme is, but our last one was 'Weather', and we really had some amazing Lenses from everyone who participated.
Positive Sun Vibes
by Wayne Lambo
Rain Cloud
by Matthew Chen
Clubhouse 2 Jonah
by Jonah Cohn
👆 Four of the Lenses made during the second edition of the Clubhouse Hackathon with the Weather theme.
How do you think activities like this one can help Creators and the AR Community?
We immediately realized the opportunity to learn from and teach other augmented reality creators, on an audio-only platform like Clubhouse. We open up the hackathon to all skill levels and judge the experiences based on the overall idea and not so harshly on the execution. We even have more experienced creators join us on stage for answering any technical questions that come up, and encourage everyone to join us for a session. It's really a great learning experience for all, and a ton of fun!
Thanks Brianna, Jonah and Tony! We love to see Creators taking charge in motivating and supporting the AR Community and hope to hear from all of you on Wednesday, 11 AM PST, on Clubhouse! 👋
Direct link do the hackathon (Wednedsay 11 AM PST)
Be sure to follow our guests on social media! Their Clubhouse nicknames are mentioned earlier, and here are their Instagram profiles: briannawick, tonywildforthewin and jonahcreative.