Lens Studio Now Lets Creators Build LiDAR-Powered Lenses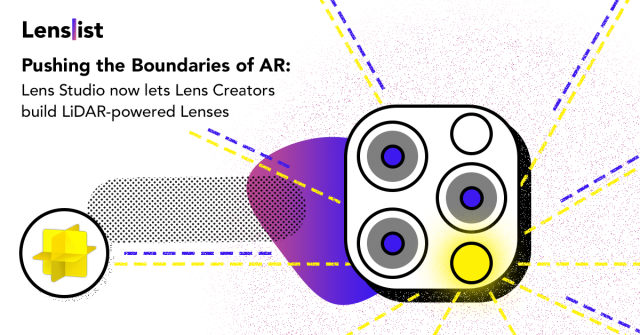 Last month, during the 2020 Apple Event, we found out that their brand new iPhone 12 Pro will be equipped with a LiDAR Scanner. At first, we were surprised, considering that LiDAR was usually associated in the media with self-driving cars and shade from Elon Musk himself, who famously said: "Anyone relying on lidar is doomed." Experts in the field did not agree with him then and now, we can't help ourselves to say… Not that fast Elon! LiDAR just entered the Camera conversation and we're very, very here for it.
Then, while still watching the Apple presentation, we saw a video of an amazing world AR filter and when you take a closer look…Yes, this is screen grabbed straight from Snapchat! We didn't have to wait long (it was 1 day!) for Snap to launch Lens Studio 3.2, which lets augmented reality creators and developers build LiDAR-powered Lenses for the new iPhone 12 Pro.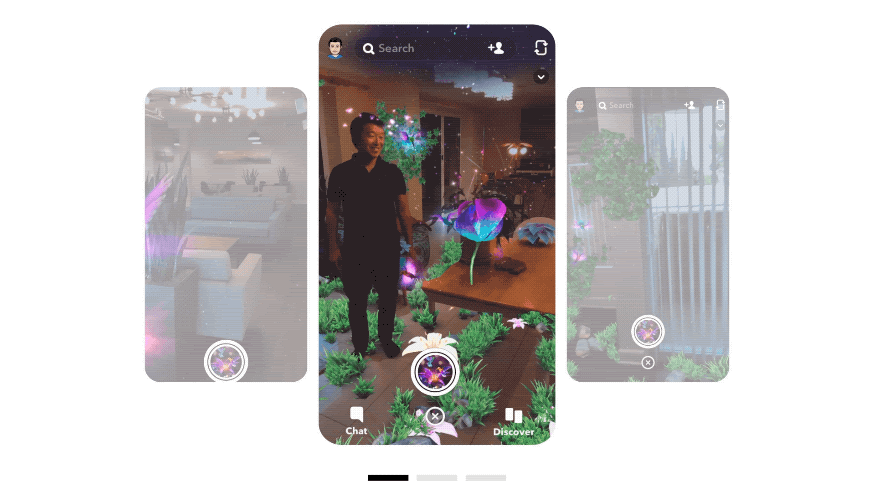 LiDAR, an acronym for light detection and ranging or a combination of light and radar, allows us to measure distances in 3D space by scanning it with a laser in all directions in the same time. You can for example easily scan and make a digital copy of real-life objects, like you can see in the video below.
But for AR Creators, this feature means so much more!
"The addition of the LiDAR Scanner to iPhone 12 Pro models enables a new level of creativity for augmented reality"
– Eitan Pilipski, Snap's SVP of Camera Platform.
>
LiDAR allows Snapchat's camera to see a metric scale mesh of any scene you want to capture, understanding the geometry and meaning of all surfaces and objects. This new level of understanding distances and angles allows Lenses to interact realistically with the surrounding world. You thought Floor is Lava was crazy enough? LiDAR lets you create a whole world full of…anything you can imagine.
And for those who didn't replace their iPhone yet or stan Android too hard to get the 12 Pro, we've got good news. Through a new interactive preview mode in Lens Studio 3.2, you can create Lenses and preview them in the world, even without the new iPhone 12 Pro in your hand. You can also open Snapchat on Apple's latest iPad Pro to bring your LiDAR-powered Lenses to life.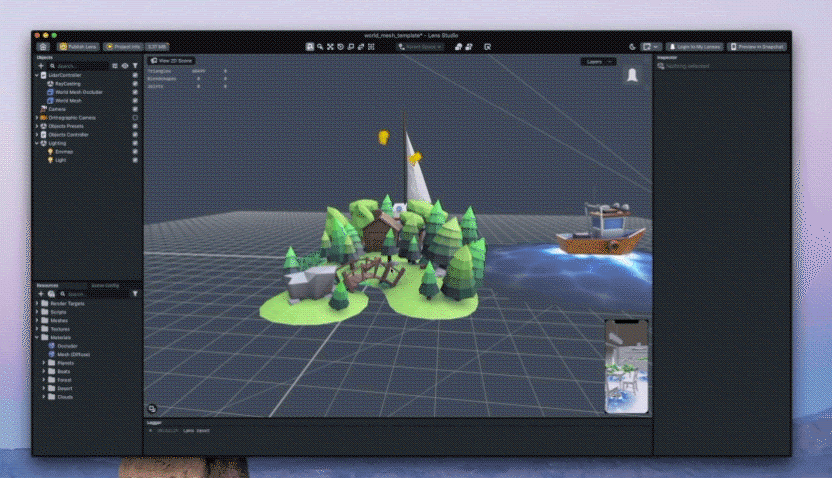 There's nothing stopping you from making your room a jungle, a castle or…you tell us! How would you change your surroundings with a LiDAR-powered Lens? While coming up with the idea, check out all the materials you need to get started – Templates, Guides and Tips.
The whole Lenslist Team can't wait to see your AR creations, in the meantime, see what LiDAR utilizing Lenses we managed to find on the web:
…