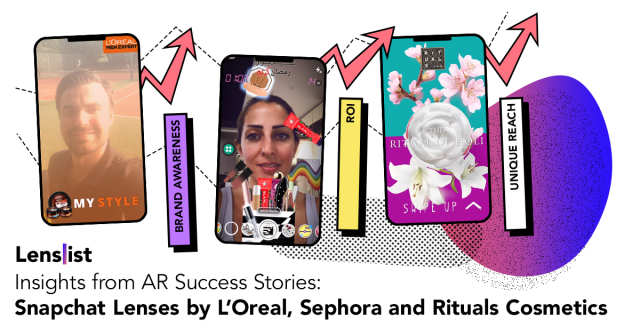 Snapchat provides a number of success stories from the campaigns that used AR Lenses for marketing. We gathered 3 of them launched by beauty brands to see how did AR impact their outcome.
L'Oreal Men Expert Lens: keeping attention for almost 2 minutes
L'Oreal AR Lens was a part of multi-product campaign for the launch of their new styling series for men. Snapchat users were able to try out 3 different looks together with 5 hair colors, and get a basic course on how to apply the product.
Over 1.1 M Snapchatters played with the Lens or received a Lens recording from their friends. On average the Lens playtime was 31.7s. – Snapchat for Business

The Lens was available on Snapchat as well as in over 2000 stores as a Snapcode placed on POS. When activated with one of these Snapcodes, the average Lens playtime equaled 106 seconds! This shows how practical and engaging can AR be when it comes to trying new looks, especially when you're at the store.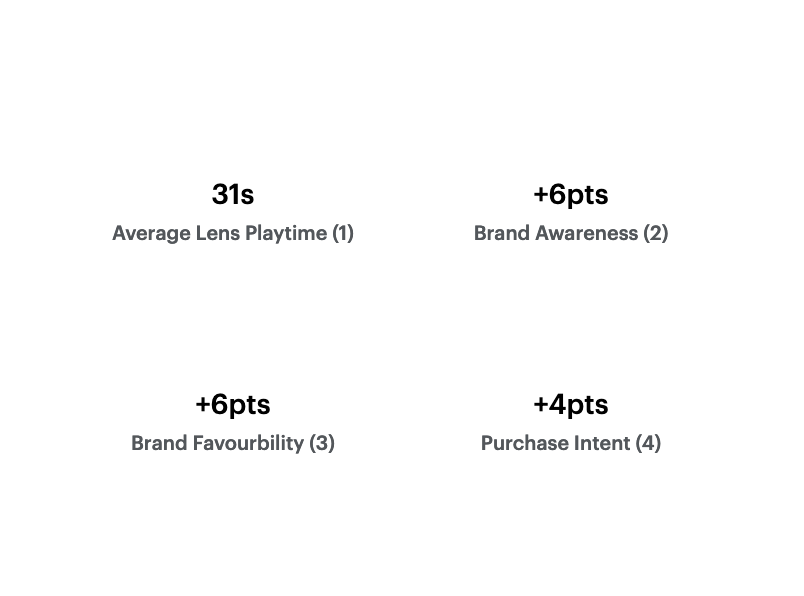 Source: L'Oreal Men Expert successfully launched their new styling products via Snapchat – combining product education and awareness online and at the POS!
Sephora Lens: providing 5% of online sales
Sephora idea for the campaign was as easy as it was successful: they launched Snapchat AR game during Ramadan to engage Snapchatters and provide them a coupon for the special gift at the end of the game to be used in their online store.
In 4 weeks, this activity accounted for 5% of the total transactions on the Sephora website during Ramadan. – Snapchat for Business

The avarage time of playtime at the level of 37s means that for over half a minute the users were directly engaged in a game where they had to catch products available in Sephora. What's more, ROI (return of investment) was unprecedented for Sephora and the Lens accounted for 5% of transactions during Ramadan. This shows how successful can AR be in boosting sales, as long as the campaign is well-thought and Lens is engaging enough.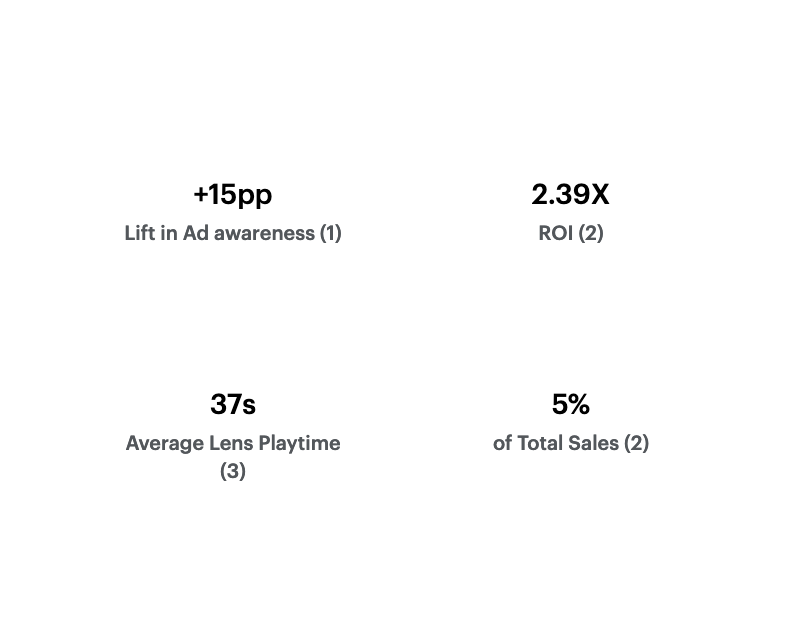 Source: Gamified Augmented Reality Lens delivers massive ROI for Sephora
Rituals Cosmetics Lens:
The multi-product campaign for the launch of bold new line of beauty products Ritual of Holi turned out to be one of the most successful in Germany and Netherlands regions to this day. The target group were 14-17 year old females, so the colourful Snapchat AR Lens was a perfect choice for the beauty brand to promote their new products. Snapcodes activating the AR experience were featured in magazines and stores to reach as many Snapchatters as possible.
Rituals used several different creatives for their Snap Ads, featuring the campaigns two young faces. From a fun Snap Ad encouraging you to swipe up and unlock the Lens, to product specific ones taking you to the website to shop. The results: more than 50 million impressions and 459.000 swipe ups. – Snapchat for Business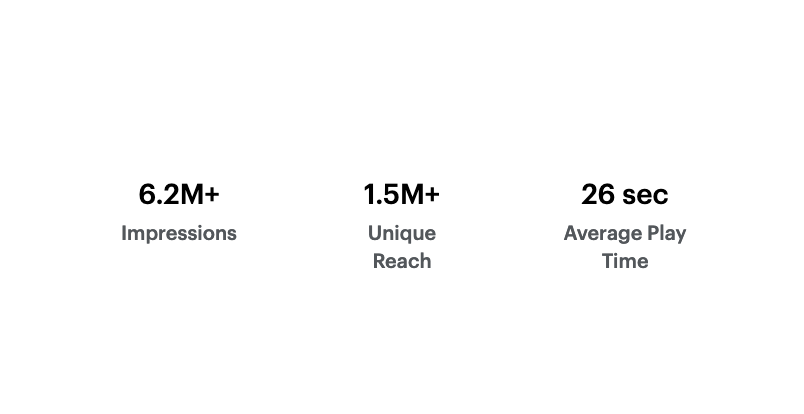 Source: Rituals Cosmetics drives consideration in Netherlands and Germany with their Audience Lens
Conclusion
Using social media AR can be used successfully in many different ways: eg. as a try-on, an engaging game or a shareable, immersive experience. But what's important is this: in any of these cases, when properly launched, it will boost your sales and increase your brand's awareness significantly.