AR talks | Billy Kelly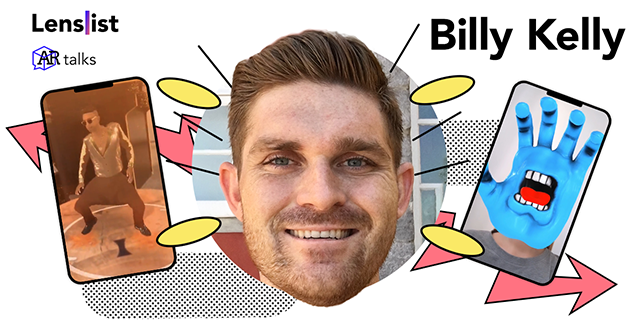 This time we had a chance not to talk to an AR creator, but someone who specializes in applying AR filters into marketing strategies. Billy Kelly is Chief Marketing Officer at House of V, a digital agency from the US creating AR, VR and other immersive experiences.
Hi, Billy! First, please tell us something about yourself and your road to being V's CMO.
I've spent the majority of my career on the agency side, as well as an early stint with the Phoenix Suns marketing department. As I grew in my career I continued to find myself gravitating towards new technologies, taking a strong interest in trying to solve common problems in new and innovative ways.
I love being challenged to think outside the norm while blending my business background with creative & strategic thinking. Ultimately, that's why I made the move to V.
House of V's website welcomes its visitors to the Future. How do you bring the Future to your clients?
It sounds a bit cliche but in many ways the future is now. The first step is to listen. A LOT. Listen to our customers and learn about the challenges they are facing, and then listen to their consumers.
The consumer is now driving a demand for innovation as they expect brands to be ready to meet their needs instantly; only present when they want them to be.
All this means innovation and AR is no longer a nice to have – it's the baseline for positive engagement.
To account for this demand, we do a lot of rapid prototyping to help bring concepts to life quickly. We take the traditional marketing & consumer needs and provide a technological mix that answers the business and consumer needs in a whole new way. When we have engaged clients and consumers, we build the future together.
Usually, the people we guest here are AR creators, not Marketing Officers. So, we would like to ask you about the business side of branded filters. What are the biggest challenges and opportunities that come with AR marketing?
The most common business challenge we have with AR is in attribution and success metrics. Marketing decision-makers are used to traditional, data-driven decisions and metrics that allow for direct attribution of their spend against product sales, lead generation, etc.
To help make brands comfortable with AR we do a lot of work with our clients on what I call "innovation education", where we explain the how & why behind the AR data we do – and don't – have.
This ultimately creates comfort and desire for the things AR does do, building lifetime value for customers through increased brand loyalty, emotional connections and personalization.
In terms of opportunities, they are endless. My big goal with every brand we work with is to make it clear that AR isn't some add-on to a campaign, but rather part of a year long marketing strategy. AR allows brands to tell their stories in new and fun ways. It allows them to take a different tone as well, one that's more relatable and approachable. If your brand consistently plans for AR, the odds of your overall brand favorability going up are very high.
Could you let our readers in on any of your AR filter campaigns? Do you have a story that will convince those who don't think of AR as a legit marketing medium?
We've done so many amazing AR campaigns it's impossible to pick a favorite! In general, the engagement & investments into AR speaks for itself. Our partners at Facebook, Instagram and Snapchat have all shown a dedication to AR by growing their platform capabilities quickly and efficiently to meet user and brand needs.
AR isn't going away, it's only going to continue to evolve and play a major role in our everyday lives.
The brands that want to continue to lead the pack, or find a way to differentiate themselves from the competition, will find a way to use AR as a marketing medium early and often.

Recently, you took part in an anti-racism campaign by creating an AR experience for it. Could you please tell us more about how AR can help such causes?
AR is an amazing tool for education and awareness. If you think about "visual learning", what better way to do that than in AR? Social advocacy campaigns are ripe for AR for this very reason.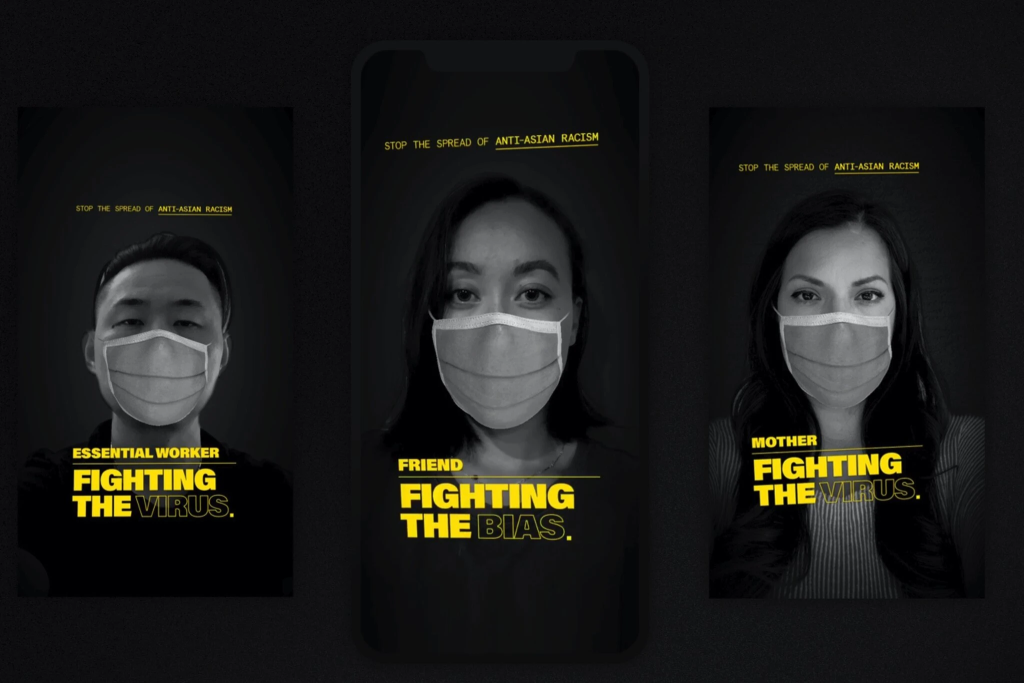 Also, people are comfortable using AR to highlight & share their emotions or beliefs, which means a social AR advocacy campaign has a great chance of getting an unprecedented form of shareability and overall reach.
Billy, thank you very much for your insightful answers! We hope that they will encourage doubters and help those marketers that are ready to include Augmented Reality in their marketing strategy.