Why Luxury Brands Love Instagram AR?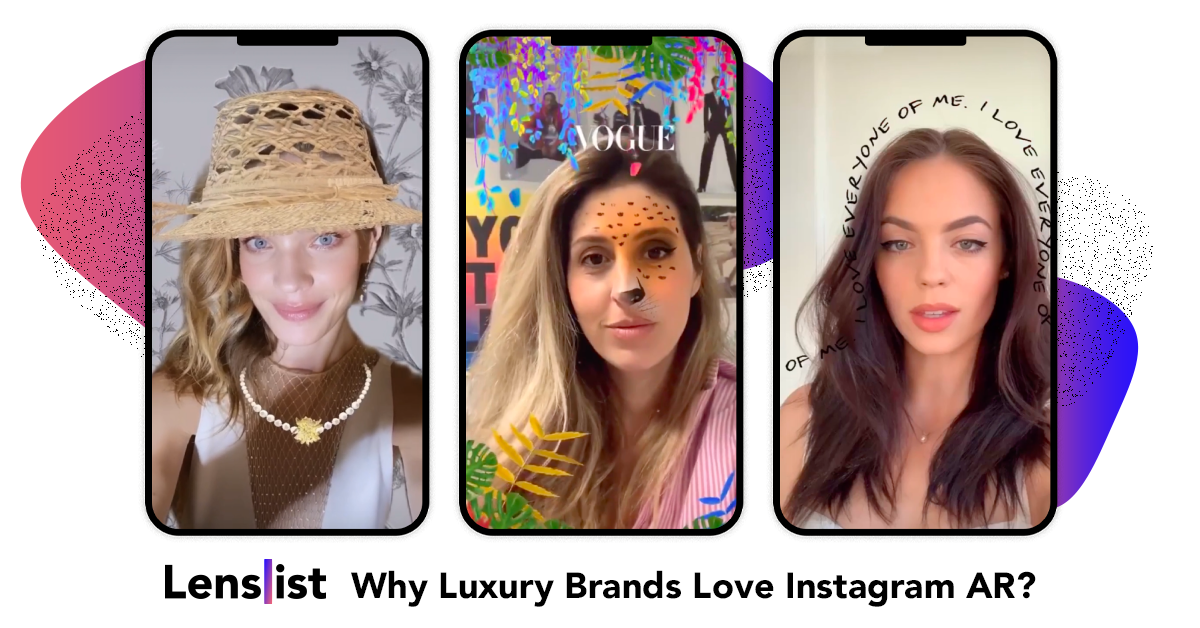 Snapchat and Instagram AR effects are sometimes treated as silly, immature and unnecessary – unfortunately also by those who are decisive when it comes to digital marketing strategy. But luxury brands like Dior, Louis Vuitton, Gucci or Prada prove them wrong by consistently implementing Instagram AR effects into their campaigns.
Let's start with a cliché: digital marketing is changing so fast that it is hard for some to comprehend. This sentence is especially true when it comes to new trends rising among young people. Now, teenagers are on TikTok, Instagram, and Snapchat – and they use Augmented Reality all the time. And it's not like they will mature and move on from it, because they are getting used to the technology and to the brands they are interacting with.
The goal of this article is not only to show how luxury goods and fashion brands use Augmented Reality in marketing but also to use them as a valuable case for other brands to implement AR into their digital strategy. Here are the main thoughts that can be gathered from the observation of luxury brands' AR effects:
Conclusion: there is no brand that is too sophisticated for AR
…or at least there is no such brand that is simultaneously present on Instagram. The question that should be asked is how AR effects can suit your purposes and have a positive impact on your brand. To answer that question, go to 10 Purposes of Using AR Effects in Social Media Marketing, where you'll find out most of the reasons why AR could be used in a digital campaign.