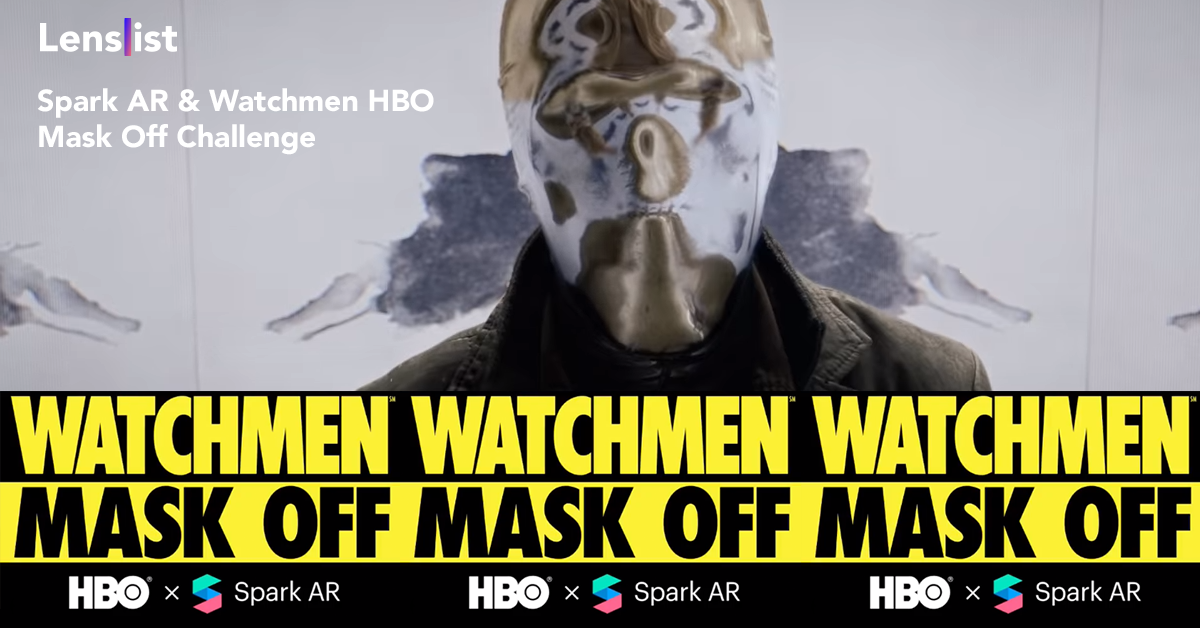 Two days ago the results of the third Spark AR Community challenge has been announced. This time it was special, though. For starters, unlike last year's Spark AR Community Challenge which was organized in connection with the start of Instagram AR beta and Spark AR Segmentation Challenge, submitted effects' theme was strictly given. HBO, who organized a contest together with Spark AR invited the artists to create a custom mask effect inspired by their new show Watchmen. What's more, this time there was a tangible prize offered: $10,000.
Several dozen entries have been submitted. Most of the effects had a good quality, even those that didn't fulfil conditions of the contest (eg. only U.S. residents could take part in it). Traditionally, the winners were announced in the form of the video. Congratulations!
Below you will find our favourites from all of the AR effects submitted for the contest. Obviously, there was no reason for us not to take into consideration those which not fulfiled challenge requirements. Mind that the order is not random – the first ones are especially awesome! And if there still won't be enough great Watchmen effects for you here, just go to #watchmenmaskoffcontest search on Instagram to see all of the entries 😊
It's safe to say that Spark AR contests have become a tradition, so we can't wait to see what they're up to next. Follow us on Instagram, Facebook or Twitter to always be up to date with all things concerning social media AR!