Top TikTok AR Filters | Effect House Selection November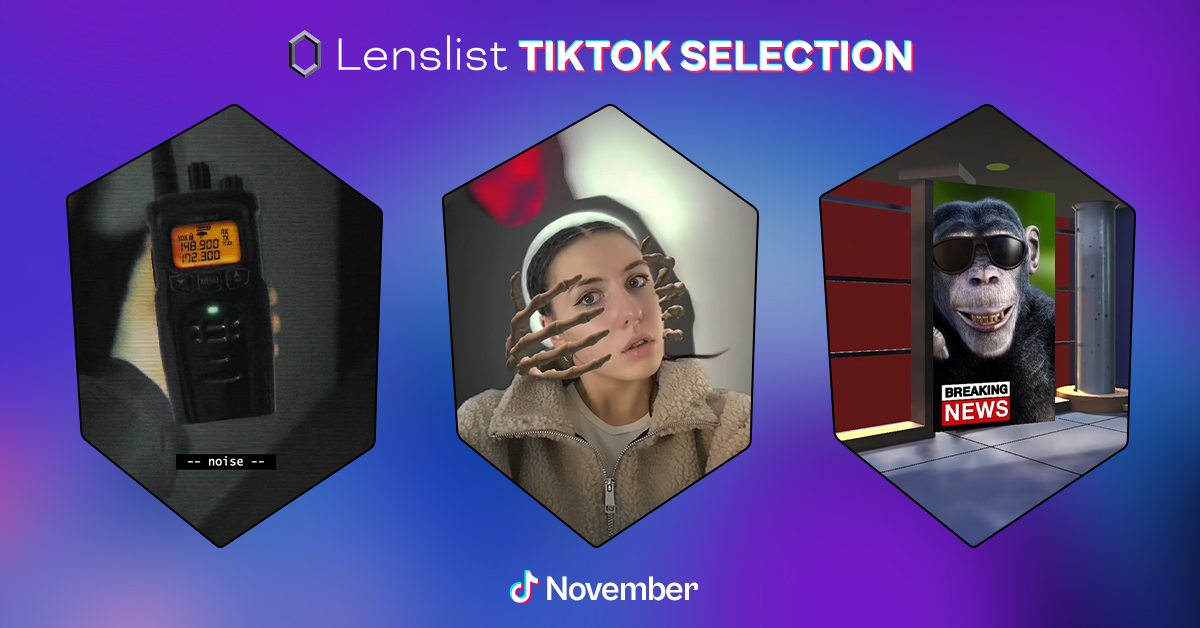 Today is the day! The day for our new Selection of carefully curated Top TikTok AR Filters from November! 😍
Oh yes – Tim Burton would love this! 💀 The Halloween-inspired looks featured in this collection are truly enchanting! 💙👻 But that's not all. As always, you'll find the most diverse and captivating AR performances here – new shader designs, games, exciting interactivities, and plenty of reasons to have fun! 🍕 That's why we call them TOP TikTok AR Filters!
Don't wait – dive into the realm of 3D objects and visually rich AR stories and get inspired! 🌵
💡 Our Lenslist database includes thousands of Instagram, Snapchat and TikTok effects. Every one of them is teased by a demo video, has a direct link that opens it on mobile social apps, and is tagged depending on its style and functionalities it uses. To help you take full advantage of Lenslist, we've linked some tags related to the filters mentioned in this article. Don't hesitate to try them out!
How do you like this edition of TOP TikTok AR Filters? Did you dive into the realm of darkness for the last moments of this Halloween season? Let's do it! Immerse yourself fully in the AR magic of this mysterious holiday! ✨🎃 Explore each and every AR effect, ensuring they don't get lost among the upcoming not less enchanting Christmas designs! 🤩🌟 Be sure, even more fun is coming! 💃🏻
Keep checking our blog for even more inspiration…✨