AR Case Study | How Locus Solus Studio created 'Kintsugi'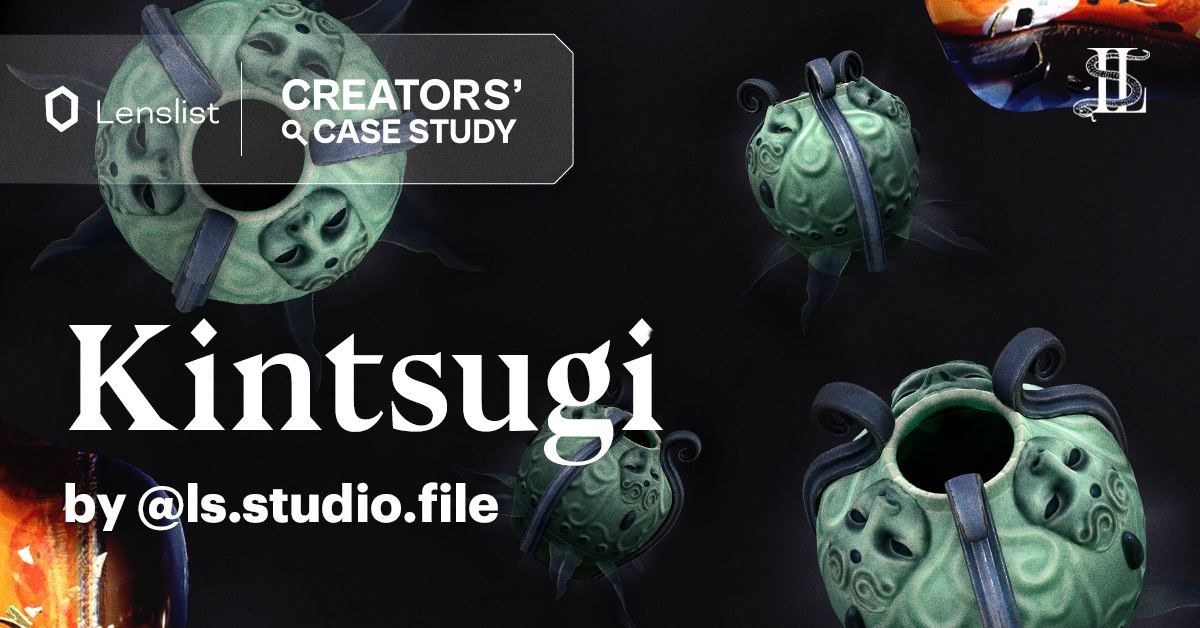 All behind-the-scenes secrets of working on the complex Kintsugi AR effect are revealed in today's AR Case Study! 🏺
Here, you'll not only explore the technical aspects of the project but also delve into the sapient story from the Locus Solus Studio that crafted a conceptual and emotionally charged design! ✨
Check out the details of this AR filter infused with special meaning as it shifts the well-known focus of Augmented Reality towards something greater, awakening value in everything and everyone around.
The idea behind the AR effect
Kintsugi, the practice inspired by the Japanese art of mending fractured pottery with delicate threads of gold, carries a profound message. It underscores that flaws and breakages do not diminish an object's worth, instead, they become integral aspects of its identity, enriching its history and significance.
For this augmented reality experience, we started from the main concept to then dive into the technical aspects of AR, focusing on the symbolic message of our work. By creating a link between pottery and the human soul, our aim is to celebrate the enchanting allure of imperfections.
There wasn't a specific instance where we came up with the idea, it definitely came to us at the right moment in our lives where I was personally looking for a way to express my emotions through my work. That's when I decided to investigate how to use AR as a storytelling tool and share my investigation with the team.
Preparing The Concept
Our workflow commences with brainstorming a story or narrative. Kintsugi is a well known technique with an interesting symbolic meaning. For this effect, we started from understanding how to visualize the link between the human experience and pottery. We usually start from the main deck, where we brainstorm ideas and add visual references. Once that's settled, our 3D artist jumps into creating the 3D assets and getting them ready for mobile AR, while the other gets busy setting up the AR scene and creating shaders, procedural animations, and interesting post-processing effects.
After the 3D assets have been sculpted, textured and optimized, it's time for rigging and animating the latter. For this specific project we animated the assets using the cell fracture modifier in Blender and textured them in Substance Painter to accentuate the cracks in the broken pottery. Finally, we added sound effects to complete the user immersion. As we're compiling the scene, we're always on the lookout for post processing and audio effects we can add or issues we might want to resolve in an early stage. We keep going through this cycle until we're totally satisfied with the final result. Adaptability and teamwork are crucial for a successful workflow.
Creative Process & Results
Technically, this effect uses the 2D hand tracker functionality of Meta Spark which activates for both the front and back camera. We averaged the hand center position to place our 3D models and control the glass bubble. Below you can see the effect's workflow for the back camera.
When the hand tracker is detected in the scene, the 3D cell fracture animation is triggered in reverse so that all the pieces floating in the glass bubble can come together and reveal the ancient vase of life. While it spins and flows, following the user's hand movement, the glass bubble starts dissolving to then pop when the vase stabilizes its position.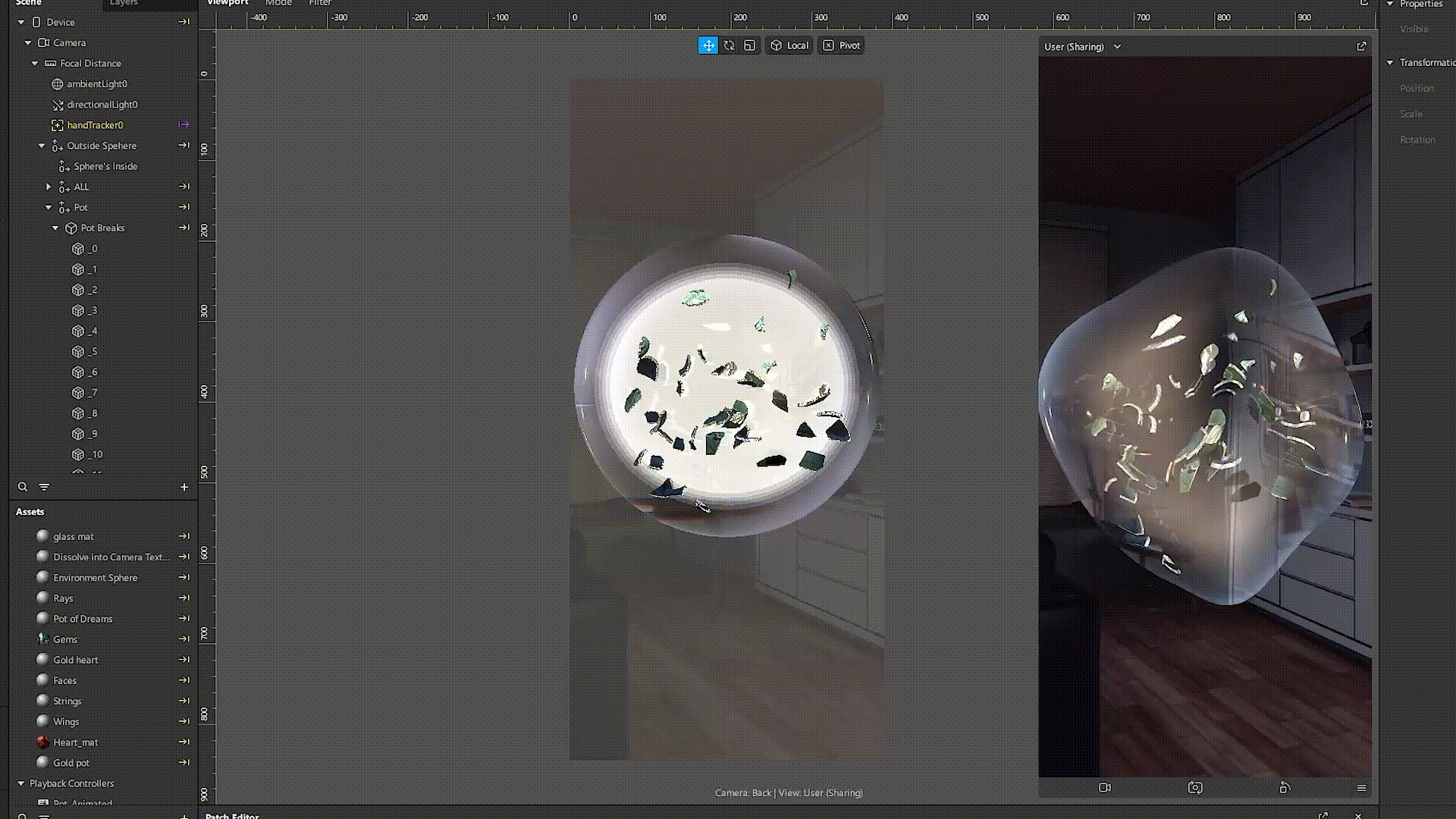 Kintsugi Glass Displacement in Meta Spark
A beating heart slowly emerges from the vase, the 3D heart is also broken in pieces and it has a gold coating inside the cracks. We used procedural noise as an alpha mask to make sure that its textures would slowly be revealed. When the hand tracker is lost, the effect resets to its original state, so that users have to trigger the story once again with their interaction. The trickiest part of this effect was to make sure that the audio files would perfectly time to the 3D animations and that they would properly reset when needed.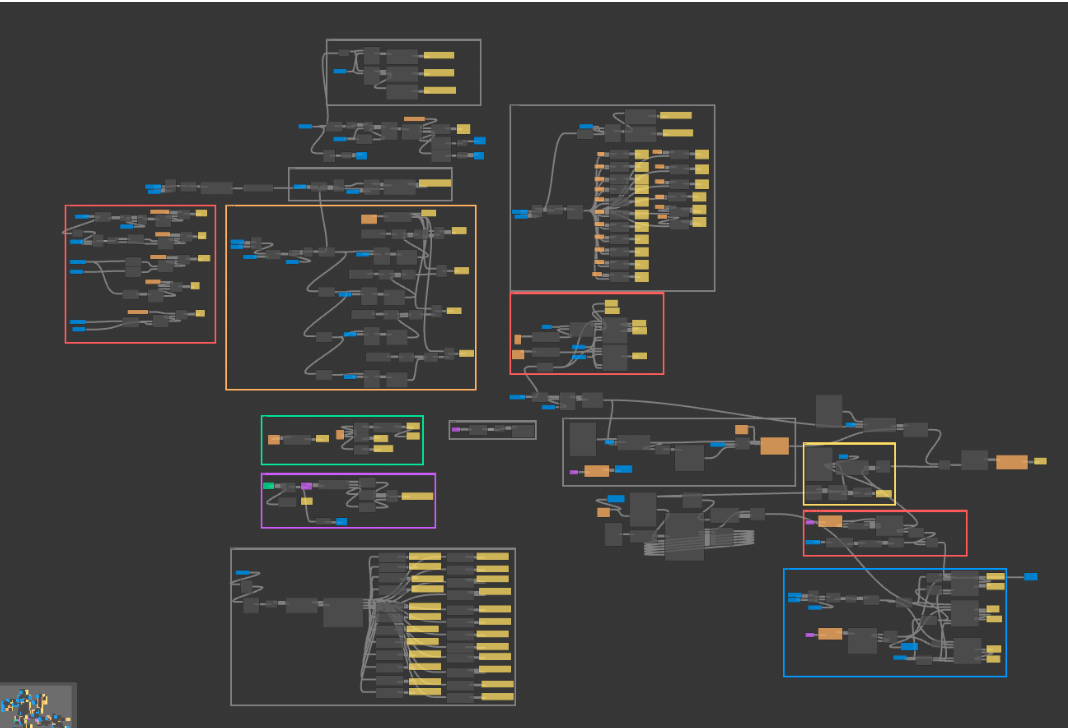 Kintsugi Patch editor in Meta Spark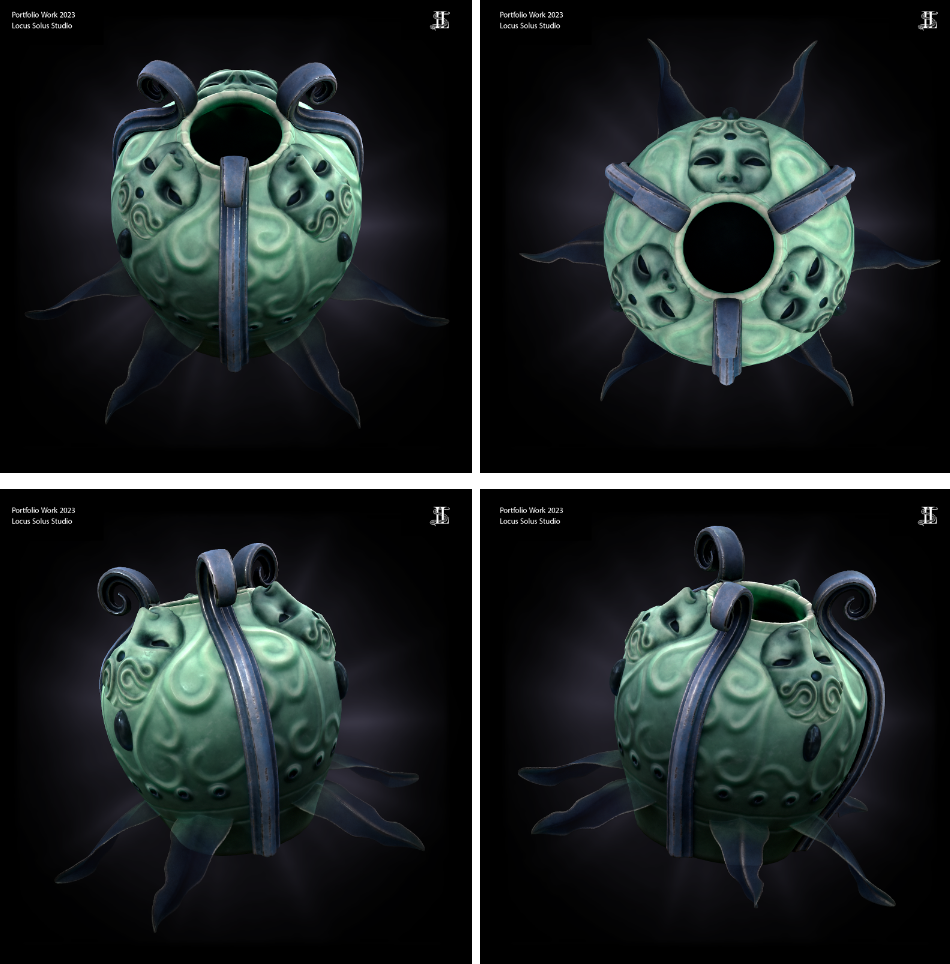 Kintsugi Pot Renders
Conclusion
Kintsugi was a challenging project from a conceptual standpoint as we wanted to keep a cohesive style and color palette between all the 3D assets in the scene. At this stage, we have developed a strong proficiency in 3D modeling and texturing. Nevertheless, we are continuously enhancing our skills in crafting animations, shaders, and various procedural effects.
Creating more interactive experiences and more complex logic within Meta Spark is definitely on our roadmap for 2024. What is also important for us is that we keep improving on how to make our AR experiences more thematically relevant. We want each effect to tell a story on its own so that it could exist as an independent art piece within the realm of AR. It's a pity that augmented reality is only tied to an idea of virality or used as a marketing tool, as it can also be an amazing tool of expression for our inner thoughts and passions. That's the direction we want to keep pursuing.
⭐⭐⭐
And with that artistic and Japanese twist we finish today's Case Study! 🤓 We are so grateful for Locus Solus Studio's shared thoughts, materials and ideas, making us feel the soul in this digital story! Once again, thank you – and let's find even more inspiration in the upcoming AR Case Study editions!