Meta Selection | August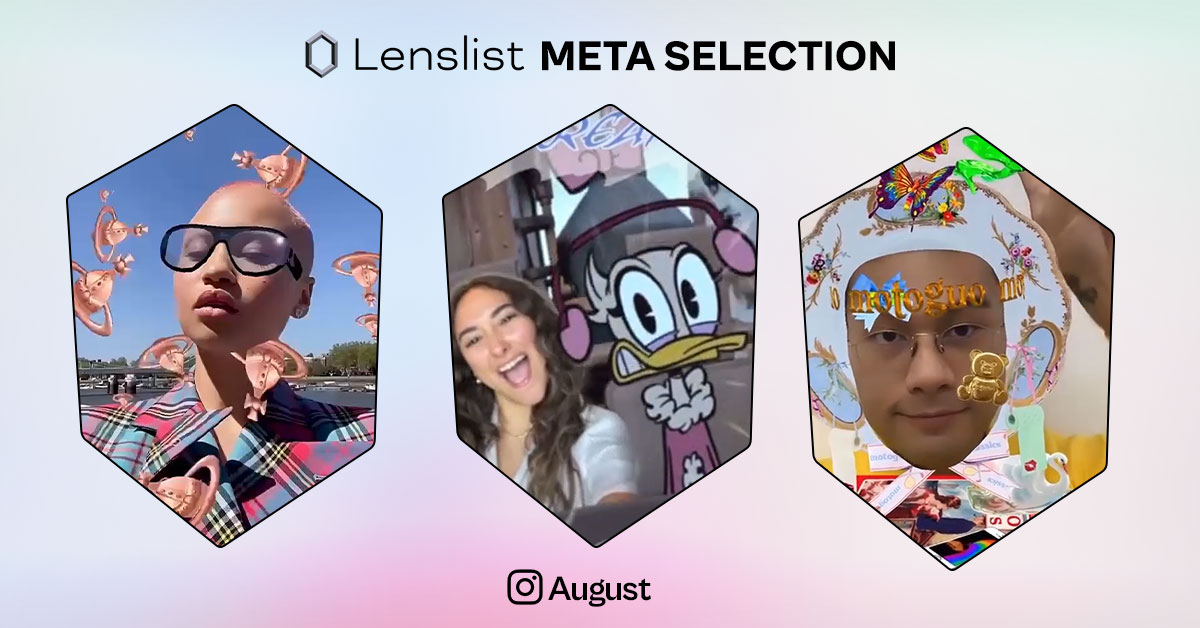 An enjoyable way to wrap up the final days of summer is by diving into the realm of Meta Selection!
Embrace the fullness of the summertime, with its vivid colors and diverse experiences! 🍃🌸 Enchant yourself with the magic through branded effects or effects designed just to transport you to another dimension. 🪐🦋 Feel and appreciate every AR illusion, take a moment to study each design, and rest assured, you'll uncover even more pleasures in the finer details! 🫧⚡️⚡
Let yourself be captivated, try out new things, and share laughter – this entire collection has been carefully chosen to leave a lasting (for a month for sure) impression on you! 🌠

💡 Our Lenslist database includes thousands of Instagram, Snapchat and TikTok effects. Every one of them is teased by a demo video, has a direct link that opens it on mobile social apps, and is tagged depending on its style and functionalities it uses. To help you take full advantage of Lenslist, we've linked some tags related to the filters mentioned in this article. Don't hesitate to try them out!
We're amazed by the sophisticated 3D face masks and interactive t-shirts! ✨⚡️ And what stood out to you the most? With so many options, making a decision might prove to be challenging… 😜
Nevertheless, we hope your summer wraps up as brilliantly as this selection! 😍 And to keep your AR adventures lively further, stay tuned!