Best Branded XR Experiences | July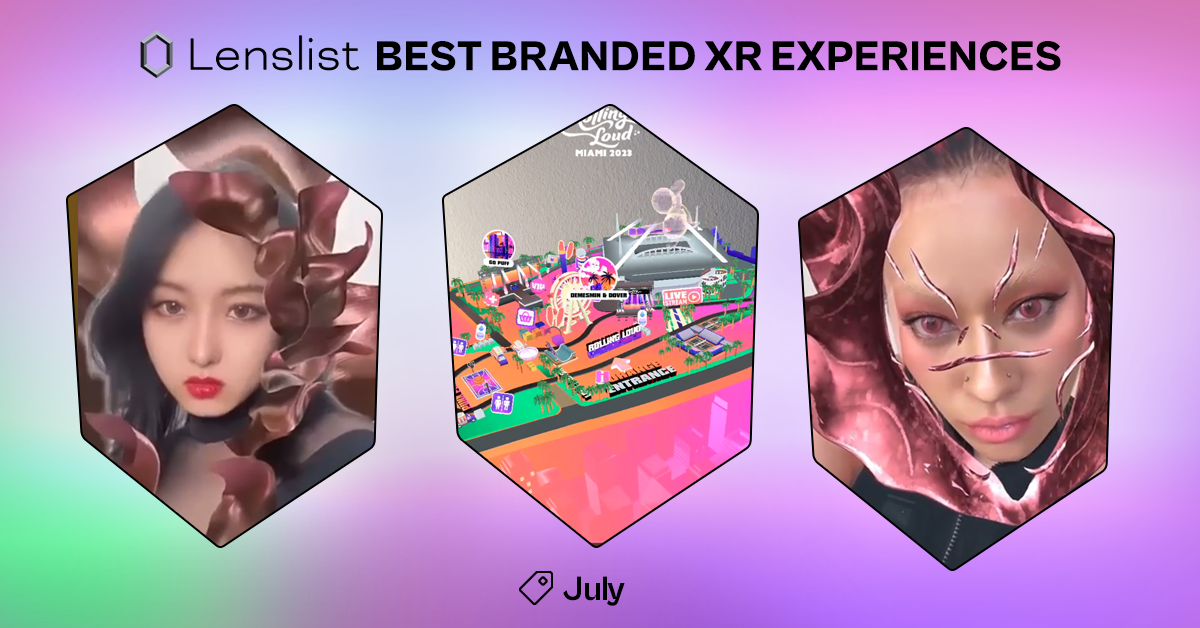 It seems as if the further we go into last month's best branded digital initiatives, the more we find ourselves completely in awe. 🤩 July was full of innovative and inspiring experiences that pushed the boundaries of what's possible with XR technology, and once again proved that companies find XR to be a perfect partner. 🙌🏻
Among the extraordinary works that stood out last month, we'd like to highlight some examples for their brilliance, evoking unforgettable feelings and entertaining us to the fullest! Below them, as usual, you'll find the rest of branded gems we stumbled upon in July. 🌸 Join us!
NARS Cosmetics for the National Orgasm Day
At the top of our list stands the most sensual and stunning collaboration we could have possibly imagined – perfect timing, perfect story, and a truly "orgasmic" effect! 💥 You're looking at the recent project between NARS, the well-known French makeup brand, and five different Creators: @wrath_____, @thealexbox, @damara_in_ctrl, @ClaraBacou, and @NINOCENCE, who harnessed the beauty of the Orgasm Collection in five sensual, glowing AR filters! ✨ This iconic collaboration launched right on the 31st of July, the National Orgasm Day. Talk about the right timing! 👀
Automotive
The automotive industry must have really moved up a gear in July, because we have as many as 4 ultra fast and extremely ecological filters to showcase! 🏎️
Dodge
The new Dodge Hornet is just the perfect combination of dangerous and gracious. Challenge yourself in this adrenaline-pumping AR race made by @areyes.studio. 🚀
BMW USA
Timeless elegance is BMW's middle name and the i5 model proves it. 🎻
Toyota USA
Is that a Supra and a fun challenge? It couldn't get more perfect for all the Supra lovers (not only). 🚘
Mercedes Benz USA
The all electric dream right in front of your eyes… has a name – the new 2023 EQE SUV!
The globally-known Rolling Loud hip-hop festival gets really loud especially in Miami! 🌴 @michaelnicoll prepared some extra digital activities in between shows for the 2023 edition, creating three colorful Lenses filled with fun, and fun ONLY! 🥳
Let's not forget about the rest of the Best Branded XR Experiences from July! 👇
Instagram
Snapchat
TikTok
That's a wrap on the best creative experiences from brands from last month! 🎉 Let's stay tuned for what August has in store! 🤩 Will it be more cars? More festivals? Or else? 👀 We hope that we've provided some inspiration and fun for you – let us know which campaigns were your ultimate favorites!