Snapchat Lens Selection | July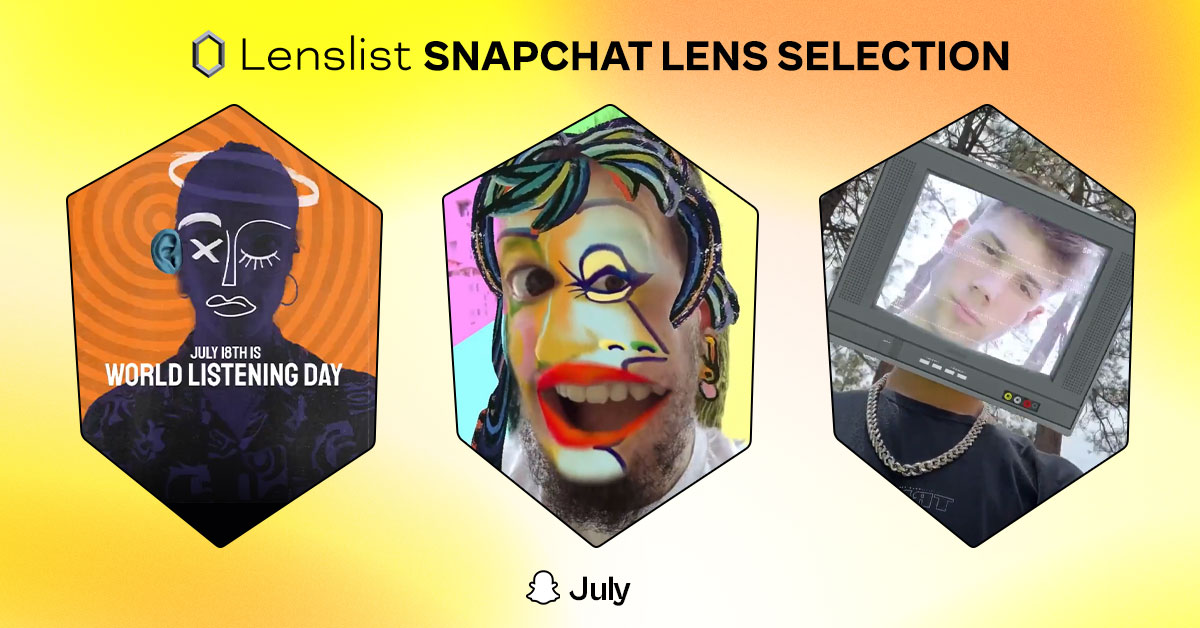 Find the odd one out: robots, Ninja Turtles, games, transformation, Picasso, Barbie. Think carefully… It's a tricky puzzle!
Well, there's no odd one out! In the realm of Augmented Reality, and especially within the expansive Snap universe, all the expressions find their place! 💎🪐 And today, on this extraordinary occasion where we gather all aspects of this universe for the previous month – July, we present to you our breathtaking Snapchat Lens Selection! 🦋
Get ready to be charged with insane inspiration, literally engage with art firsthand, and immerse yourself in the most incredible cyber fantasies! 👾🦾 Everything mentioned above and beyond is already available here, eagerly awaiting your exploration! 👀

💡 Our Lenslist database includes thousands of Instagram, Snapchat and TikTok effects. Every one of them is teased by a demo video, has a direct link that opens it on mobile social apps, and is tagged depending on its style and functionalities it uses. To help you take full advantage of Lenslist, we've linked some tags related to the filters mentioned in this article. Don't hesitate to try them out!
How was the immersion this time? Did the effects fully transport you into its wonders? 🐢 We hope so, as you'll have to wait a little for our next Snap Selection! 😏 But no fear – meanwhile, stay tuned for other equally fascinating experiences we consistently provide you with! 💥💥💥