5 XR Creators You Should Follow | August 2023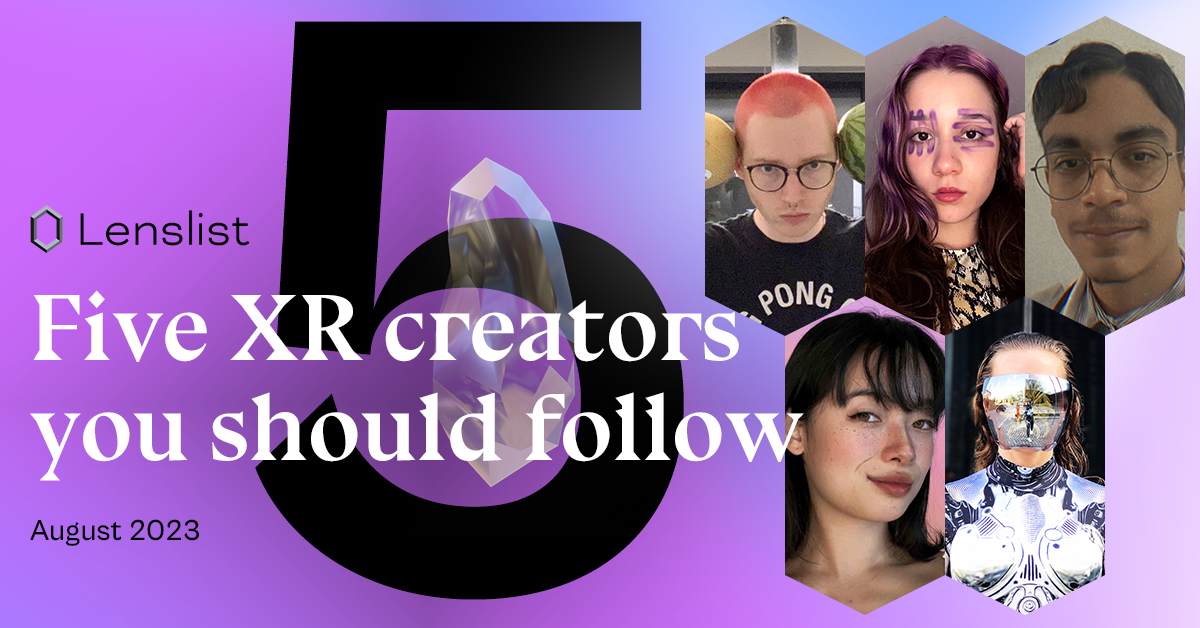 Welcome to a realm where the boundary between reality and fantasy blurs, and the stage is set for a dazzling display of creativity! 🦄 A world where arts come alive, masks carry hidden identities, and colors and forms dance with vibrant energy! 🪅 Yes, we are talking about the extraordinary XR realm, where 5 exceptional Creators take center stage today, each boasting their unique brilliance! 🌟
Every Creator embarked on a journey of their own, driven by their own passions and ignited by boundless imagination! 🪄🦋 Scroll down below to delve into their incredible stories and get to know each one better through their answers and exceptional works! We promise, there's plenty to see! 😍
Why did you decide to start creating in AR / VR? Tell us about the beginning of your digital creation journey.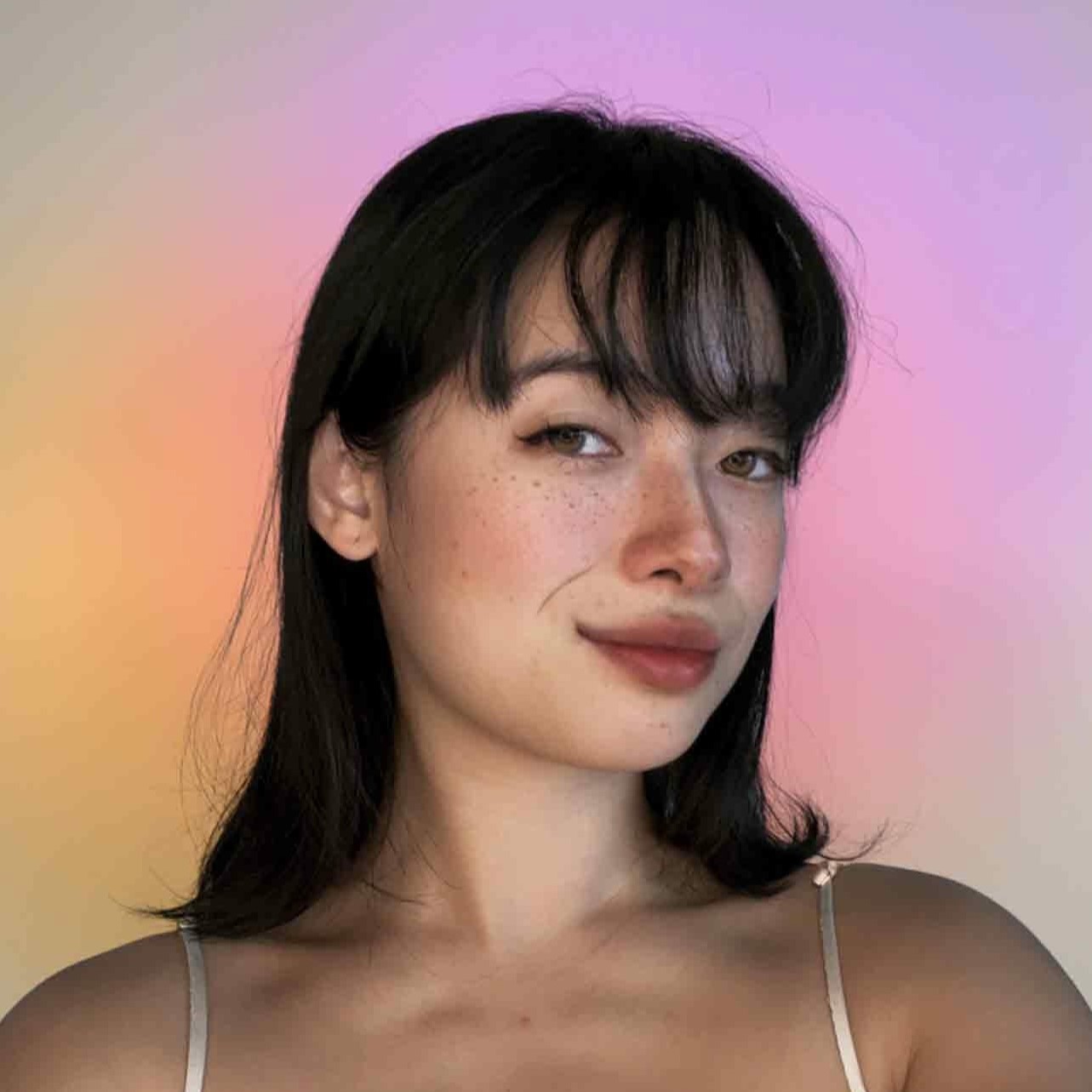 ‌@clarecreate
I got into AR kinda by accident. I had quit my comfortable full-time job and moved to Australia to pursue freelancing, but three weeks after I made the move, COVID lockdown hit. It was tough; there were a lot of talented people out there. So I started searching for something that could make me stand out. That's when I found a Medium article about webAR – totally by chance!
Something in me clicked and I knew it was something with massive potential – and I really wanted to be part of it. I started small, making a webAR experience for my business card. I think it was the look of total awe and the joy that it brought to people that gave me fulfillment, and made me want to create more AR experiences. From then on I started making webAR tutorials on the side, while I continued pursuing my freelance career as a web developer and designer. 3 years later today, I've decided to take the leap and take on the challenge of being an AR content creator full-time!
@tobymosart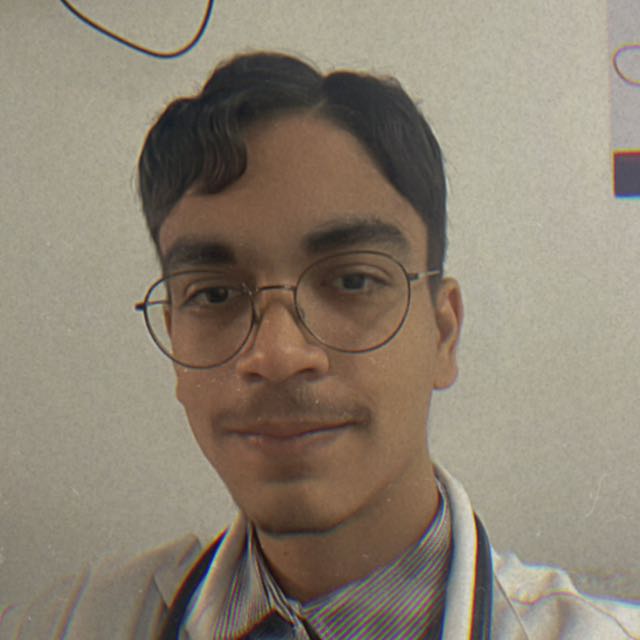 I used to sell brownies to pay my medical school costs until the 2020 pandemic hit us in March. We could no longer go to the campus and so I couldn't make money the way I was used to. Around this time I already had an eye on Instagram filters, wondering how they were made and amazed by the possibilities, so I decided to learn more. I started making filters for quarantine events of friends and also had some small clients, but in a short period of time I realized how powerful Meta Spark was and I started experimenting with mobile AR for medical education and personal ARt projects.
Through my AR journey I have been able to achieve things that I could never imagine, create what was impossible for me, and meet friends around the world that had changed my life. Next year I'm finally becoming a doctor and the opportunities provided by Meta and Lenslist for creators had a huge impact on this and will so on have in my future career.
My AR journey began in 2019 with a lot of fun and curiosity. It all started when I decided to turn a meme into AR, but unfortunately, it didn't comply with Instagram's community guidelines. So, I ended up sharing it only with friends through a test QR code. As time passed, I delved into learning 3D and started experimenting with ARKit. The desire to bring my creations to life in the real world became a driving force behind my learning process, and now I find myself here!
@veraverze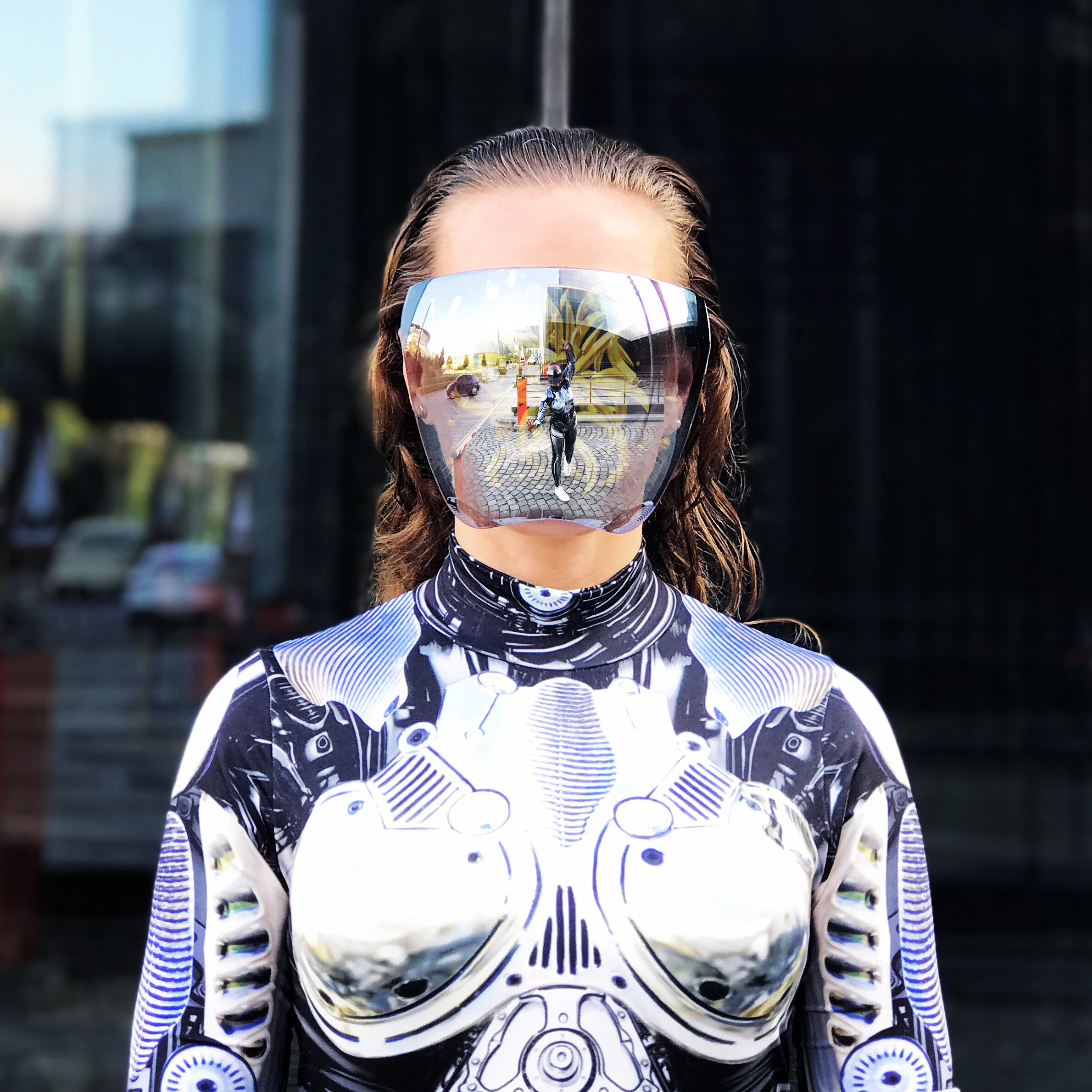 I've always had a deep fascination with cutting-edge technologies. My journey into the world of art began many years ago, and for me, art has always been a captivating medium for exploring the wonders of our world. I initially started with traditional art on canvases and walls, honing my skills in various art forms such as airbrushing, jewelry making, body painting, and more. However, I've always harbored grand aspirations of creating house-sized sculptures and establishing my own museums. With the advent of Augmented Reality and Virtual Reality (ARVR), I realized that these technological marvels could be the key to bringing my dreams to life.
Imagine crafting a colossal, five-story steel sculpture, a project that would normally entail exorbitant production costs. Thanks to AR, I can now embark on ambitious projects with much more accessible digital tools. The same applies to museums – a real-world museum in a physical location would demand substantial investments, often reaching millions of dollars. In contrast, the metaverse allows me to design and build museums more efficiently and economically. My exploration of Augmented Reality truly began in 2019 when Spark AR became accessible to all Creators in August of that year. It was a game-changer for me. I seized the opportunity to craft my first AR sculpture, Birth of Calligraphy, for an exhibition in Dubai. This groundbreaking piece, created in the style of Calligraffiti, astonished all the visitors at the exhibition.
It marked a pivotal moment in art's evolution, representing the birth of a new art form driven by cutting-edge technologies. As time went on, I continued to embrace the potential of ARVR. Just six months later, I delved into my first Metaverse project when the necessary tools for such ventures became widely available. It's been an exhilarating journey, and I can't wait to see where the future of art and technology takes me. The possibilities seem endless, and I'm excited to keep pushing the boundaries of creativity and innovation.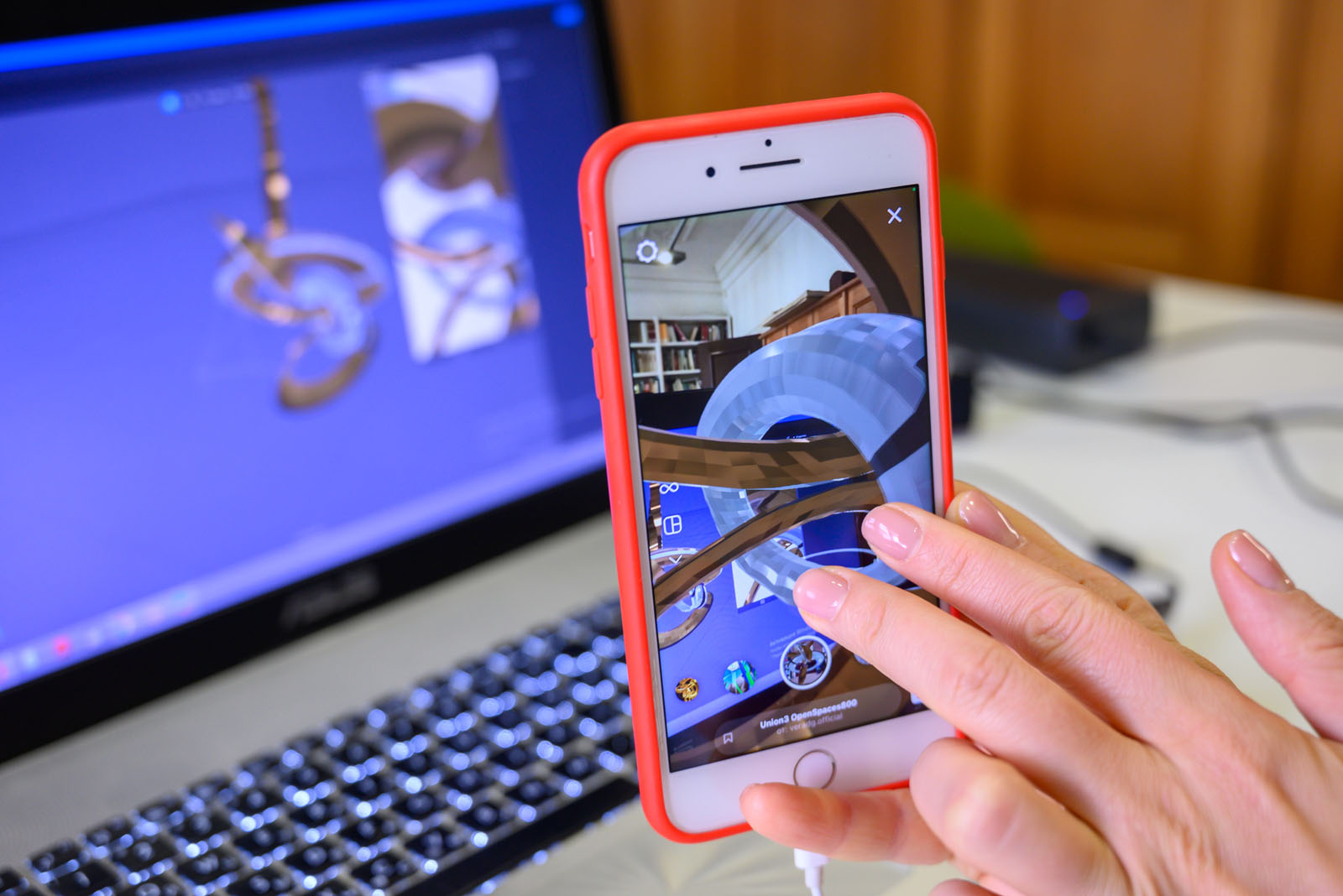 I used to work in film production, specifically in production design: designing sets, costumes and props; but I have also always been interested in computer arts, virtual reality, video game design, really anything visual that could be immersive and/or interactive. When the lockdown happened I decided to really delve into learning Photoshop, when I was done with Photoshop I moved on to Illustrator, then Blender, exploring different digital art tools. I had been wanting to try making Instagram filters for a while because experimenting with creative makeup and hair has always been a big personal creative outlet for me. At the time, the task sounded really daunting, but with my newfound skills I decided to give it a try.
I made a simple glittery strawberry-themed filter based on the at-the-time viral Strawberry Dress by Lirika Matoshi. It took me maybe a month to make because I wanted to include makeup, 3D assets, a glitter effect, and I just jumped into Spark AR (Meta Spark) without reading the documentation, and looked up tutorials as I went along. I was just experimenting and trying to see what I could make. I really fell in love with it and it became one of my favorite things to do. I love the conceptualization process, then problem-solving how to implement my ideas, seeing how they evolve, getting to see it all come together then seeing people use and enjoy it. The Spark AR Community group was also super inviting and supportive from the start. And every time one of my filters gets featured in Lenslist's Weekly Selection is like a cherry on top of my AR journey 🍒🧁
What are the best AR / VR works you created? Could you show them to us and describe the workflow behind those creations?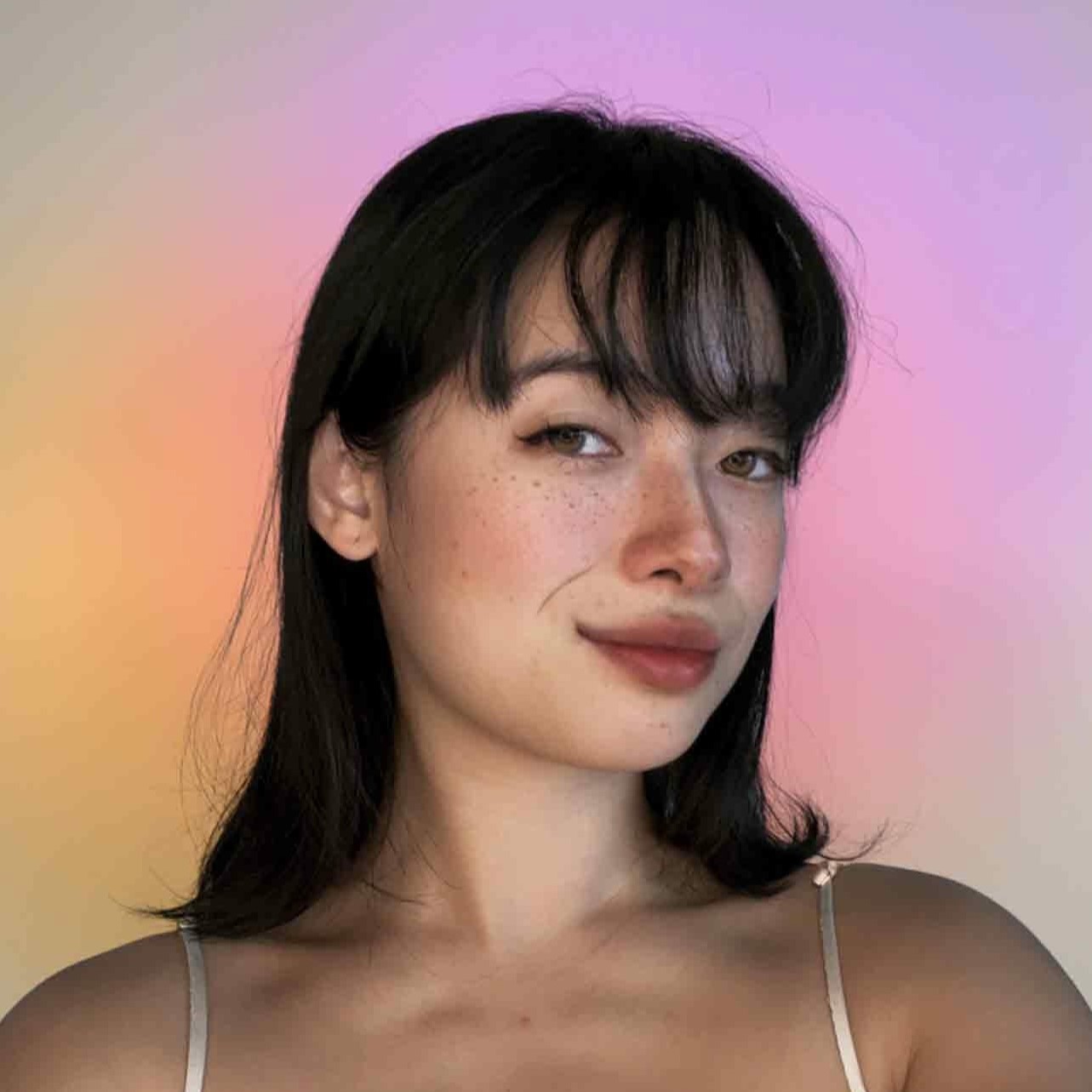 ‌@clarecreate
Curious Kraken: One of my personal favorites is my Kraken filter. It lets users summon a kraken from any surface, bringing this mythical beast to life right in your living room! Initially, I aimed to make a whale emerge from the ground, but I had to adapt due to technical and performance issues. After establishing the foundational architecture, I incorporated 3D assets, and finally, added sound effects and a countdown timer to enhance the authenticity of the experience. This project taught me to be open to change – your initial ideas might not always work, but flexibility can lead to even better outcomes!
Toon World
: Another favorite is my toon filter, which reinforced how 2D design knowledge can be effectively applied to a 3D space.
Refractions: The Refractions filter, though, proved to be the most interesting to build. It taught me that many concepts in 3D space stem from real-life physics. For instance, the shader I created for the bubbles is based on physics equations that describe light refraction through the glass. Of course, the internet was a significant help with this one!
@tobymosart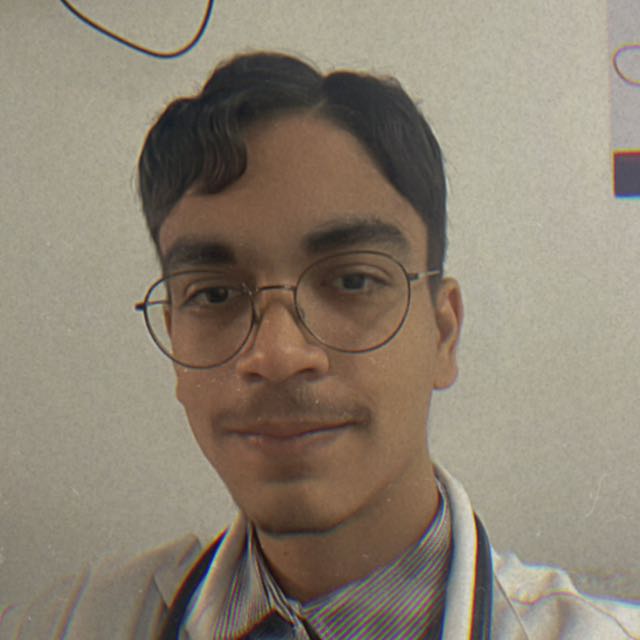 Med AR:
AR Heart Sounds Tool
: In 2021 Meta launched an XR Hackathon featuring some new capabilities to Meta Spark, such as 2d body tracking. Usually, med students have trouble learning heart sounds due to a lack of simulation or patient training, so I decided to build an AR tool using Meta Spark that could solve this problem. The AR Heart Sounds Tool V1 was a winning project in this hackathon and it uses 2d body tracking to place auscultation points in the user's chest that can be listened to. It has 6 heart sounds variations including normal and pathological ones, and also some vascular anatomy. This project also got featured on my university website and media around the campus and made us so proud. Through this AR experience, students could develop a deeper understanding of heart abnormalities and gain the confidence to identify and differentiate various cardiac conditions. The interactive nature of the project fosters active learning, making it an engaging and effective educational tool.
AR Medical Training: This project was made for the Opportunities of the Future Hackathon by Meta and Lenslist, it was also another mobile MedAR experiment. I built a world AR experience using Meta Spark in which the student can enter a hospital room, talk to an AR patient and try to solve the case. In over 49 lines of conversation voiced by myself, the student can train the steps of a clinical situation with a patient.
Visual projects:
Sea Lord: The Sea lord effect placed 7th in the Spark Worlds global competition! I used plane tracking, 3d objects, shaders, and audio to make a visually stunning experience. The inspiration for this project came from the fascinating world of marine creatures and our limited knowledge of the vast underwater realm. The enchanting diversity of underwater life, coupled with the fact that much of it remains unexplored, sparked the idea for this filter.
Cordel: Cordel is my most recent work, built for Storytelling with AR competition by Meta and Lenslist. It was inspired by the literature of Cordel, which are short rhymed stories from the northeast of Brazil. Creating this project was a deeply meaningful and enriching experience as an artist. It demanded that we delve into regional museums to draw inspiration, craft a compelling rhymed narrative, and infuse our culture into every aspect, from the music used to the accents in the voiceovers, and even the 2D and 3D objects. Through Augmented Reality, I found a canvas that allowed me to intertwine my passion for art with my love for my culture. It gave me the means to bring the "Cordels" and their profound tales to life, rekindling the interest of both locals and a global audience. As I witnessed the virtual world blending with the real one, I felt an overwhelming sense of fulfillment and pride in my work.
Literature of Cordel is one of the expressions of popular culture in the Northeast
This project not only elevated my artistic abilities but also ignited a sense of responsibility within me. I realized that as an artist, I have the power to shed light on the hidden stories, struggles, and beauty of our historically marginalized regions. It motivated me to delve even deeper into our cultural roots and ensure they remain alive and celebrated for generations to come.I am grateful for the opportunity to contribute to the preservation and promotion of our Northeastern heritage through this project. It has allowed me to evolve, not just as an artist but as a custodian of our unique history. As I continue my journey in Augmented Reality, I hope to inspire others to explore their passions fearlessly and make a positive impact on society, just as this project has done for me.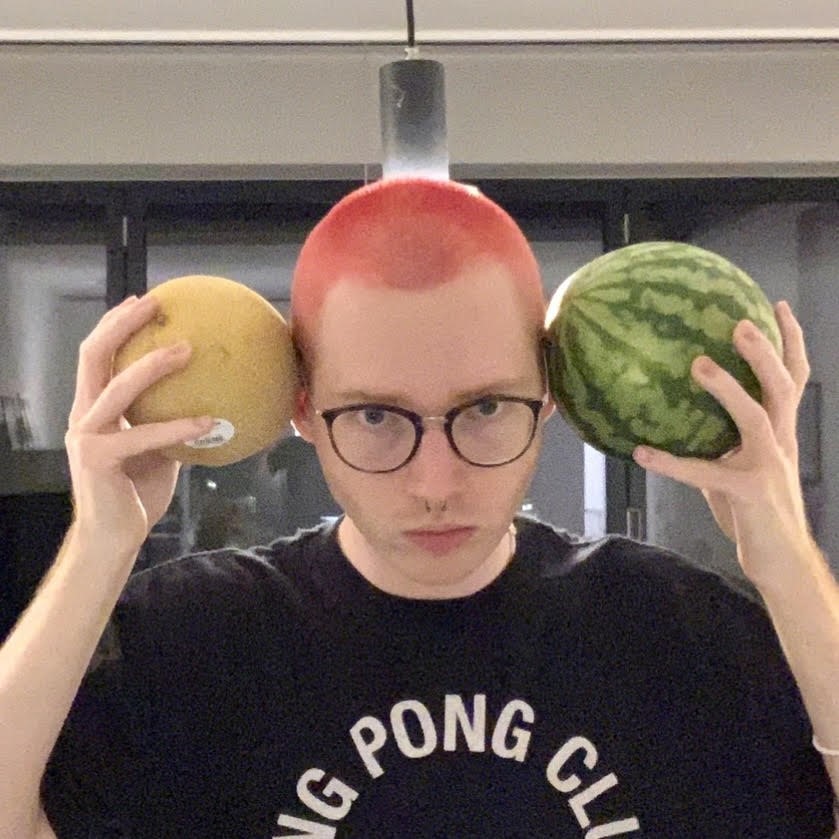 @‌nik.grv
I have found that the most challenging works are often my favorites. Overcoming these obstacles gives me an incredible sense of accomplishment. Currently, I have two particular favorites. First, there's my recent community TikTok effect called The Minesweeper. This effect transforms the camera into the old Windows game, and it is my first attempt at using a shader editor. My second favorite project is a series of four Instagram filters for Star Trek on Paramount+ that we created at This Is Tommy. My personal projects are driven by ideas that evolve through research in practice, which I apply to both my AR and 3D works.
@veraverze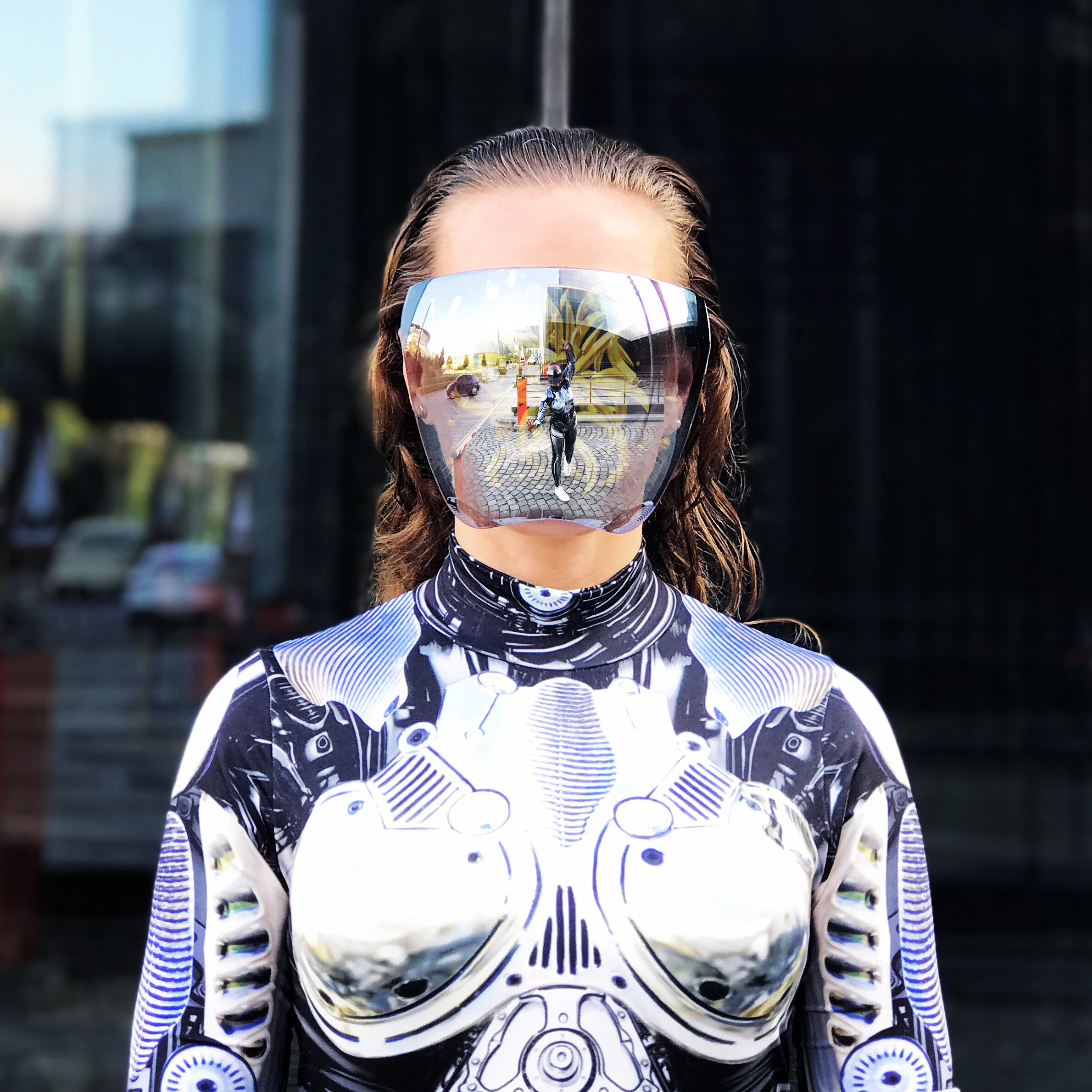 I have several projects that fill me with great pride. One significant undertaking took place in September 2021, immediately after the pandemic when I participated in the Open Spaces 800 project dedicated to celebrating the 800th anniversary of Bocholt, a charming city located an hour away from Dusseldorf, Germany. On this momentous occasion, I designed and created five awe-inspiring AR sculptures that were deeply intertwined with the city's rich historical and cultural heritage.
Among these endeavours, I must emphasise the significance of the sculpture 800, dedicated to the city of Bocholt's 800th anniversary. Situated prominently on the main square of the city, this sculpture establishes a captivating dialogue between the realm of new-age digital art and the classic artistry of the pre-digital era, embodied by the esteemed Europabrunnen. The Europabrunnen, a tangible sun-shaped sculpture adorning the square, was presented to the city of Bocholt as a gracious gift during its 775th anniversary, following the honor of being designated as Europastadt. The Calligraffiti digital sculpture 800, fashioned in the form of the number 8 and embellished with two resplendent diamonds in silver and gold, serves as a timeless connection between the Present and the Future, developed specifically for the 800th-anniversary celebration. Its design symbolises an everlasting kinetic dance,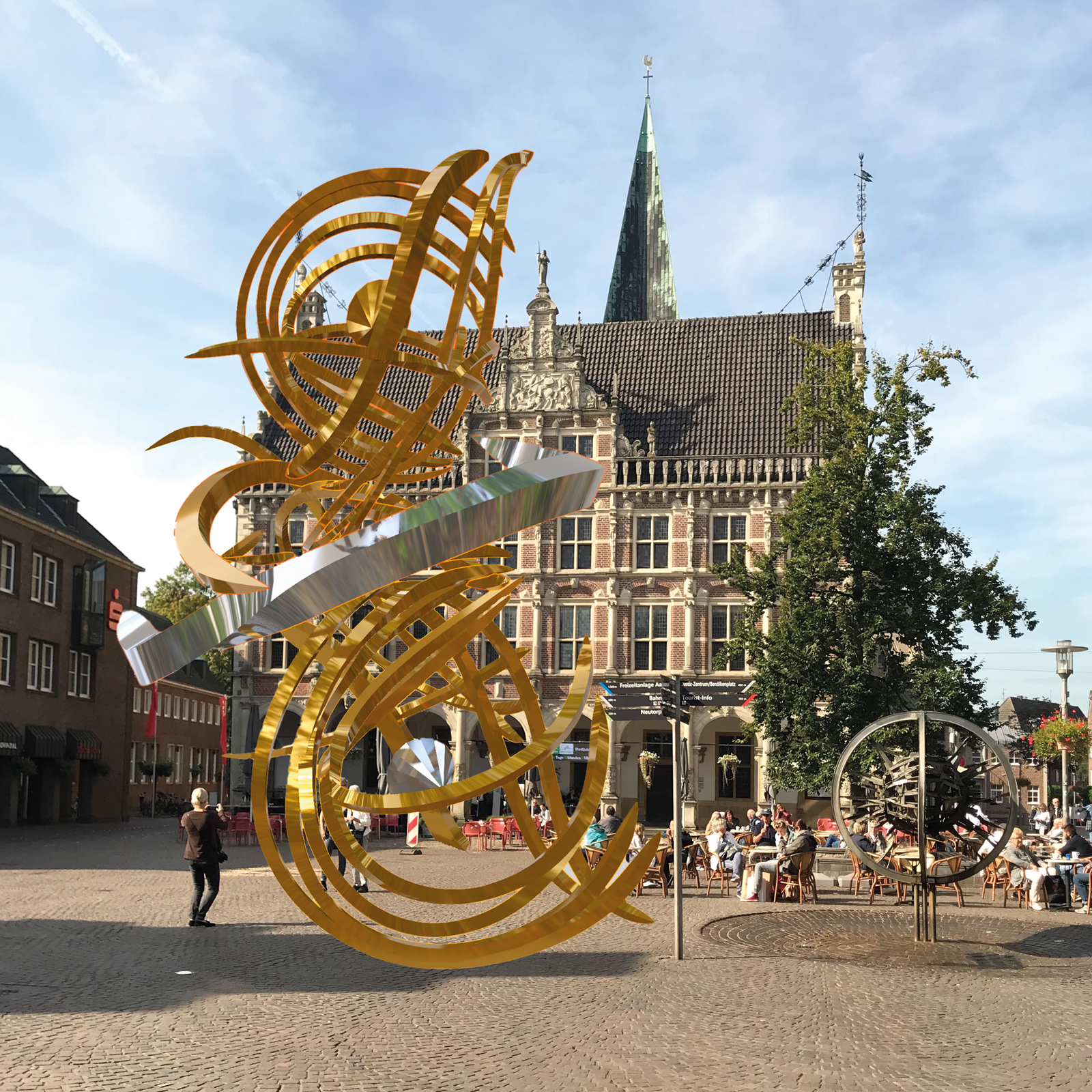 September 2021, Bocholt, Germany
perpetually moving and seeking balance—a profound representation of the evolving times, where 'stability' gracefully transitions into 'balance.' Through this juxtaposition of two sculptures, one real and the other augmented reality, it perfectly illustrates the rapid transformation our world has experienced over the past 25 years.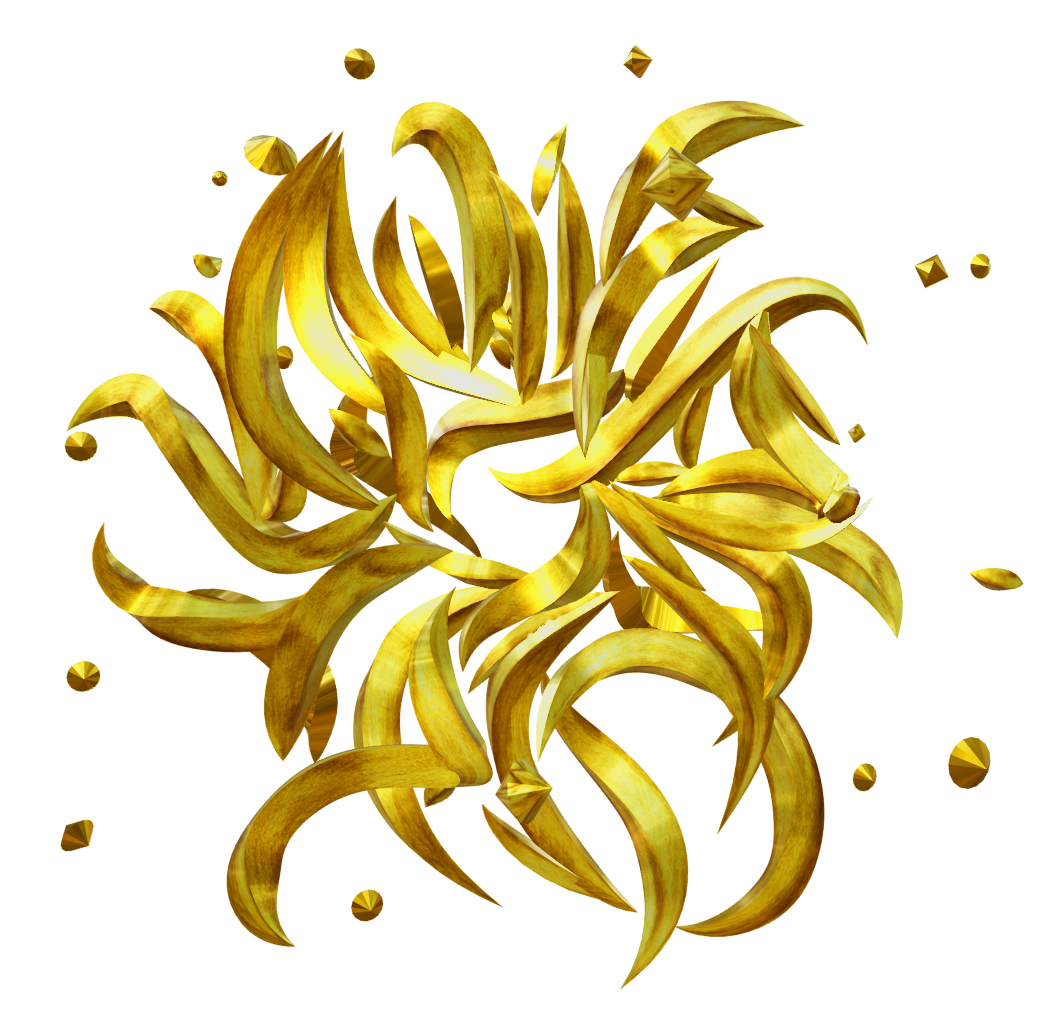 Solar Clarinets, AR Sculpture, 2021
I'm pleased to share another project I worked on in 2021, which involved creating an Augmented Reality Sculpture Park for the city of Kharkiv, Ukraine. This thrilling endeavour was made possible with the support of the Kharkiv city administration and NGO Gwara Media, and comprised the development of 14 remarkable AR sculptures.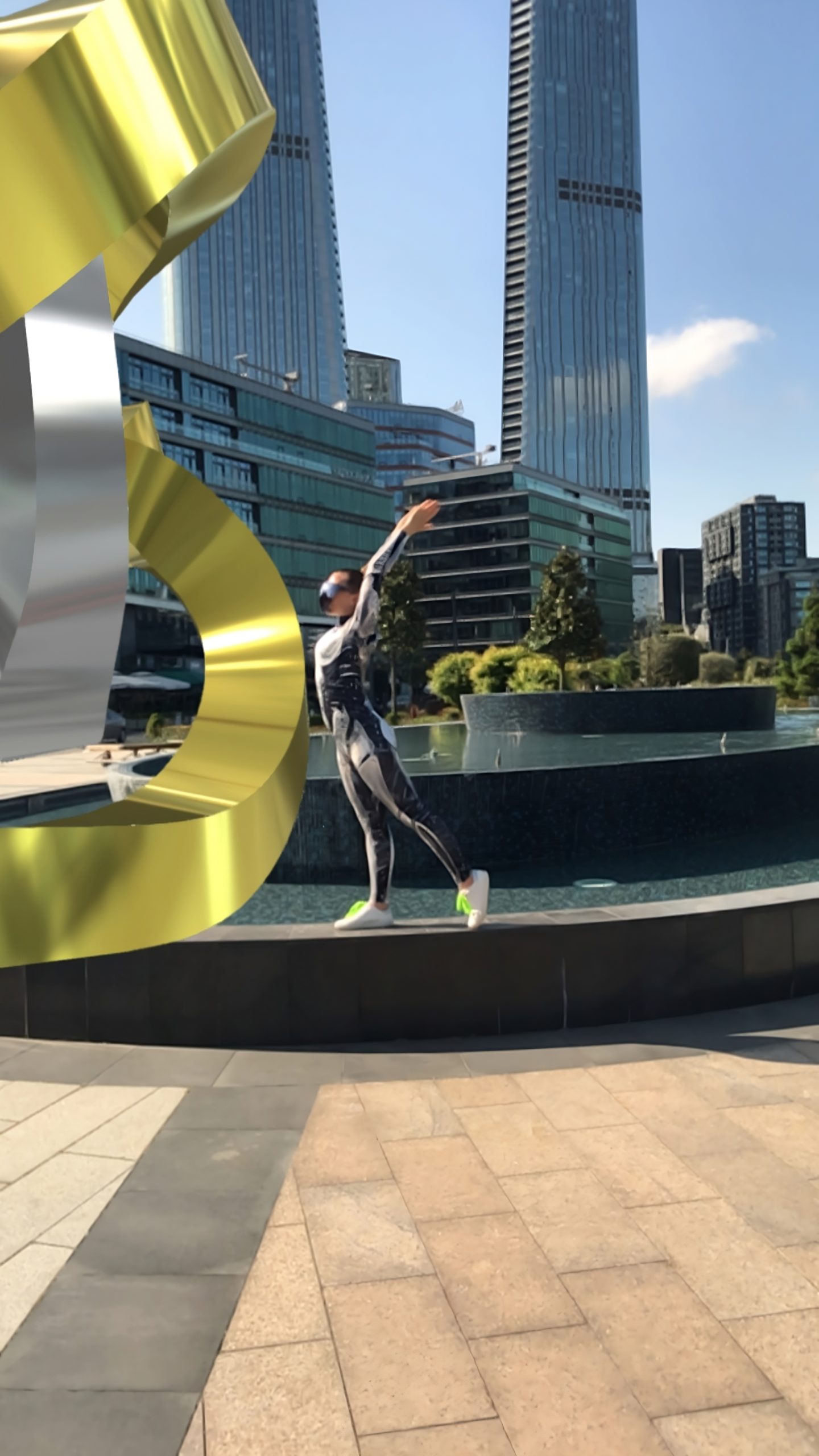 AR SCULPTURE PARK for Kharkiv, Ukraine 2022
The main objective of this project was to explore and celebrate the connections between diverse cultures and countries worldwide through the art of calligraphy. Moreover, it sought to foster a meaningful dialogue between Kharkiv, its history and the global art arena. The project also addressed the city's challenges in establishing a robust connection with the international context, offering an opportunity for the artist's personal reflections on this issue. Originally scheduled to open in April 2022, the park's unveiling was regrettably disrupted by the outbreak of war in February 2022, leading to our evacuation.
Throughout the creation of this park, I created an impressive collection of 70 prototype sculptures. Some of these prototypes were showcased at Taksim Square in Istanbul during the NFT Summit 2022, and they are still available for viewing through the XR MASTERS app. An essential aspect of this cultural initiative is my decision to offer these digital sculptures for sale as NFTs (Non-Fungible Tokens). It's essential to understand that NFTs transcend mere hype; they represent a cutting-edge technology that allows us to safeguard and cherish our digital cultural heritage. By owning an NFT token, individuals gain a unique opportunity to possess and appreciate a digital masterpiece, solidifying its status as a significant part of the ever-evolving artistic world.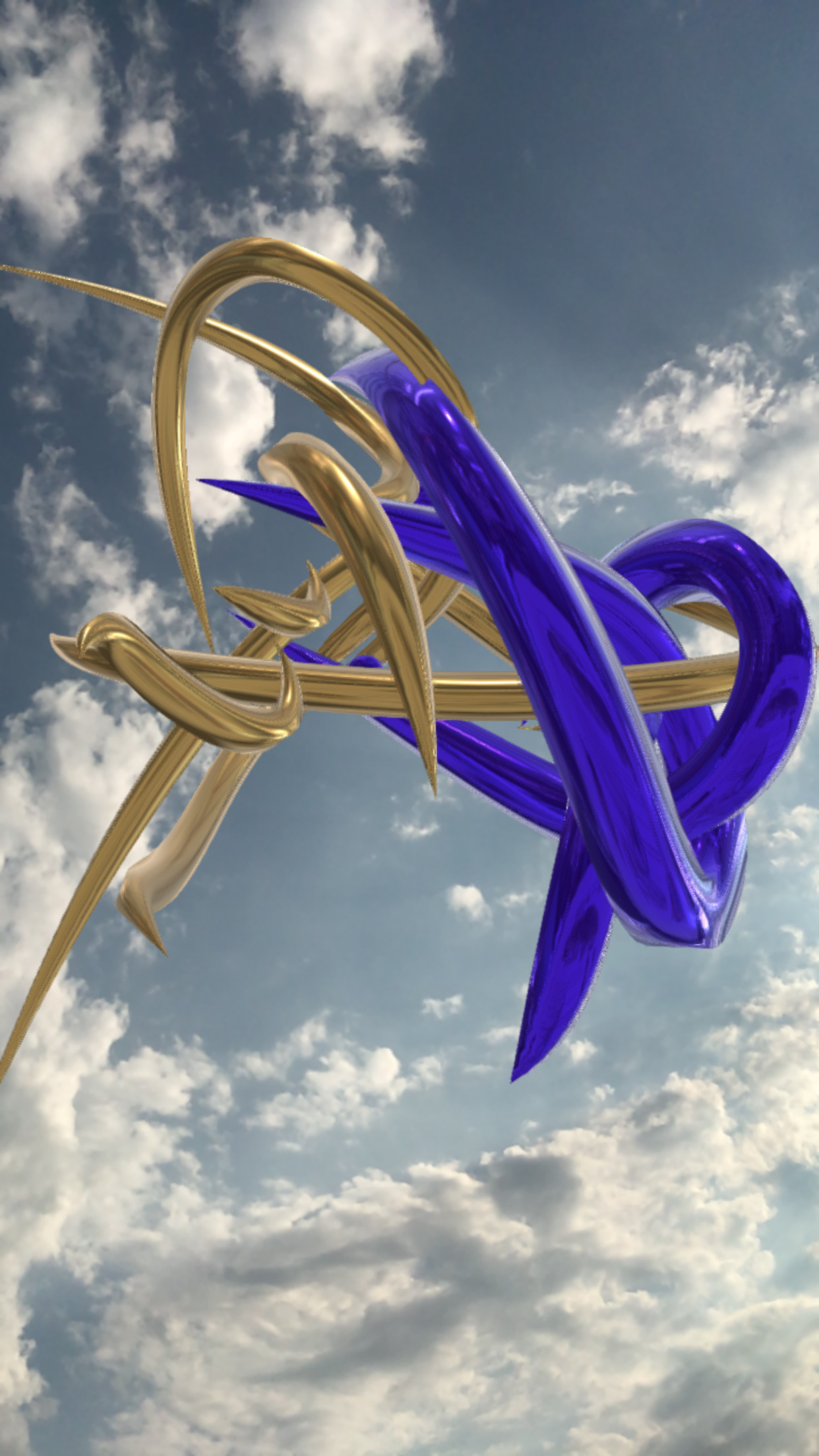 Meta Future AR, prize pool for World Effect Competition by Meta, 2022
I would also like to highlight the remarkable AR sculpture, Meta Future, that I created in 2022, which garnered well-deserved recognition from the international jury and earned a place in the prize fund of the prestigious World AR Effect 2022 competition hosted by Meta/Facebook. I crafted this captivating sculpture in the VR Calligraffiti style, skillfully incorporating the two national colors of Ukraine, representing my deep connection and love for the country. With Ukraine in my heart. 💙💛
Honestly, there are a few filters I've made that I'm particularly proud of.
This one I made for the World Surf League. It's a full game with a dynamic start page where you can customize your avatar and choose which country to represent by changing the flag on your arm. The avatar also gets your face and skin color and changing the avatar triggers a little animation that makes the character do the hang loose hand sign 🤙. In the game portion the user moves their head to move the surfer left and right, up and down the wave, to avoid obstacles. Catching bonuses makes the character perform a jump, tap the screen at the perfect moment to stick the landing and score maximum bonus points.
When the player hits an obstacle the character falls and it cuts to the ending screen with the character sitting on the surfboard with your score and top score: perfect to take a photo and share with your friends to challenge them to beat your score. I am so happy with the way the water texture came out and how the wave looks. And I love the little details like the hang loose animation, the animated map when switching countries to represent, the commentary text that appears to tell you how well you performed the bonus jump, the way the wave swallows the camera when you fall or the water drops on the end screen that makes it look like the lens got wet. I think details are really important to elevate the whole experience to something that feels complete and professional.
Because this filter has so many components I wanted to keep the file size as low as possible anywhere I could. I didn't want to reduce the features so instead I focused on reusing the same textures for a lot of the materials and transforming them procedurally or making them from scratch using SDFs.
Another filter I really liked was a collaboration with decora style icon and fashion designer, @cybr.grl. Firstly, I think it's just a super cute filter that captures the playfulness of decora. Decora is a Japanese fashion style that is all about over-the-top colorfulness, it's all about 'decorating' yourself to express yourself, so we wanted to include as many elements as possible including some of cybr.grl signature accessories, like the frog headband, but also make it super interactive and customizable (change colors, remove accessories, change the hair texture from straight to wavy). An element of the filter I would like to mention is the instructions.
I think most filter creators have noticed that users don't really read the instructions. Because we've all gotten so used to seeing so much information on our screens, we've gotten really good at ignoring a lot of it and users often don't "see" the built-in instructions at all so they miss out on some of the filters' features. For this project I tried making playful instructions with cute fonts and animations that demonstrate the customizable possibilities of the filter without taking away from the experience.
Honorable mention for my cyberpunk filters I made for Meta's Cyberpunk competition because I think they're really cool and are some of my favorite to use. And the filters I made for Meta's Get Superpowered competition which are also cool and won me a Panel's Choice award! 🌟
What is your plan for the future? What do you want to work on or what kind of skills would you like to develop?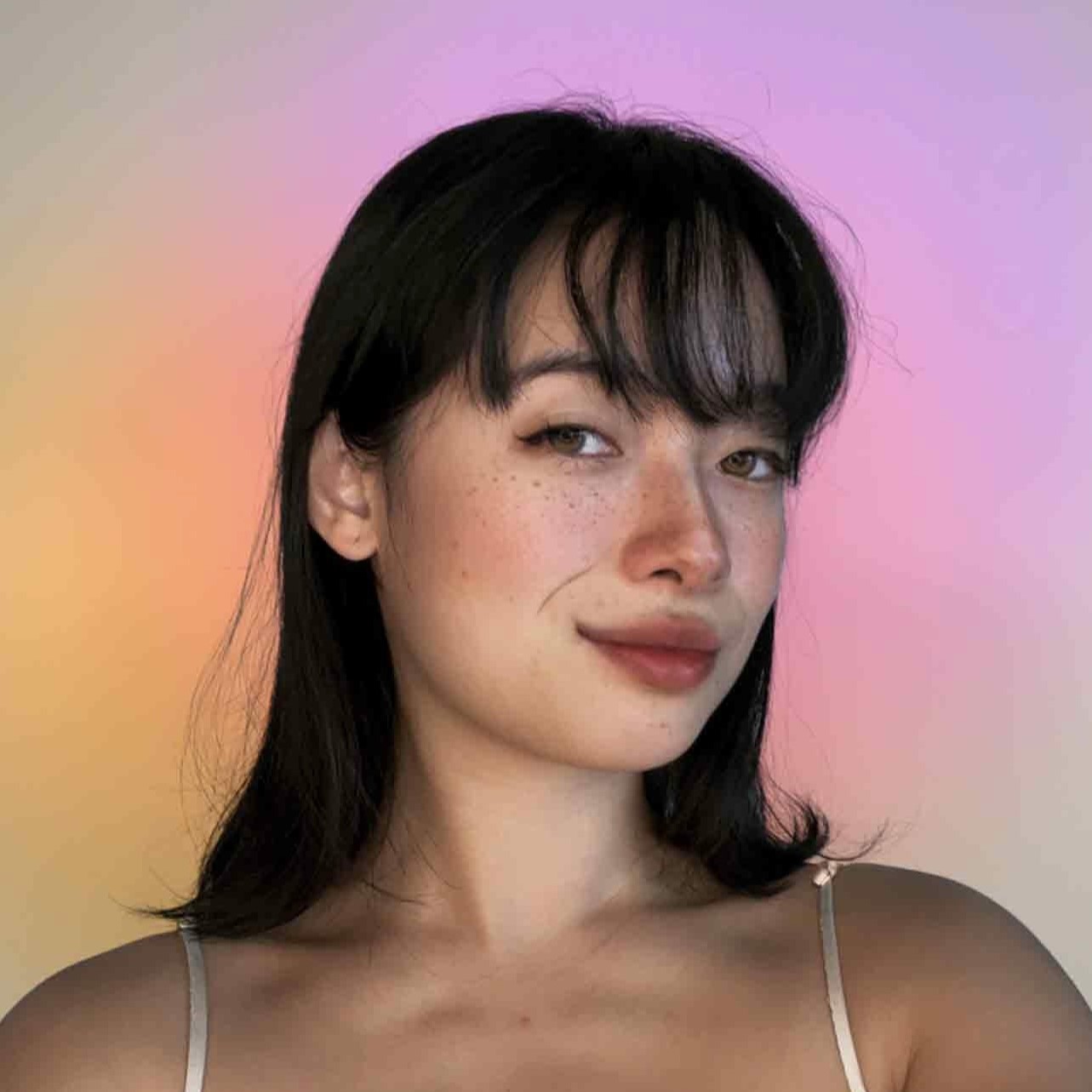 ‌@clarecreate
I envision myself using my AR skills to inspire others to reach their goals. When I really think about it, my journey with AR pretty much mirrors my own upbringing. As a kid, I didn't have a whole lot, but that never stopped me from creating my own fun. It was all about making the most of what I had and that's the potential I see in AR. Lately, I've been eyeing the fashion industry. Imagine AR enabling people to truly express themselves with confidence and helping them make fashion choices that complement their personalities. Plus, I've got a few ideas brewing that I believe could be a game-changer in the fashion space. So, keep an eye out for that!
@tobymosart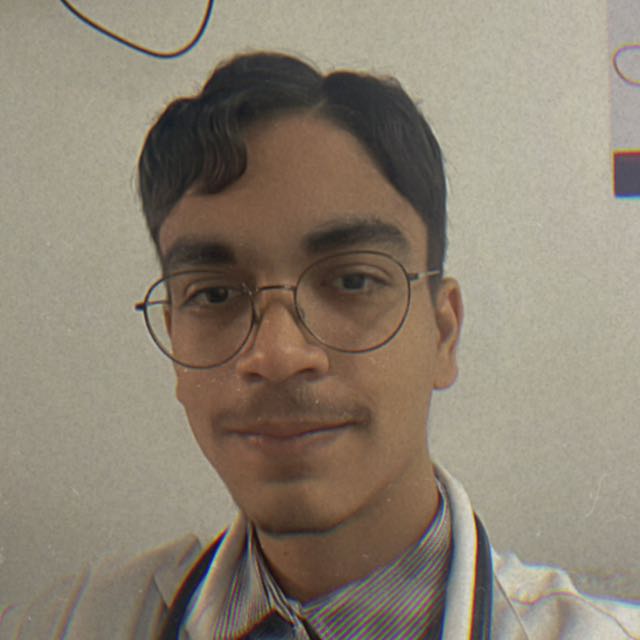 My next step will definitely be on VR! I can't wait to have VR equipment and start playing with VR Med experiments, but unfortunately, this tech isn't easy to find in Brazil. I want to work on my unity and 3d skills to be able to build the future of XR and Healthcare.
Looking ahead, I plan to continue improving my skills in AR and 3D while also embarking on a journey to learn JavaScript and Python. These additional programming languages will allow me to push the boundaries of my creations even further!
@veraverze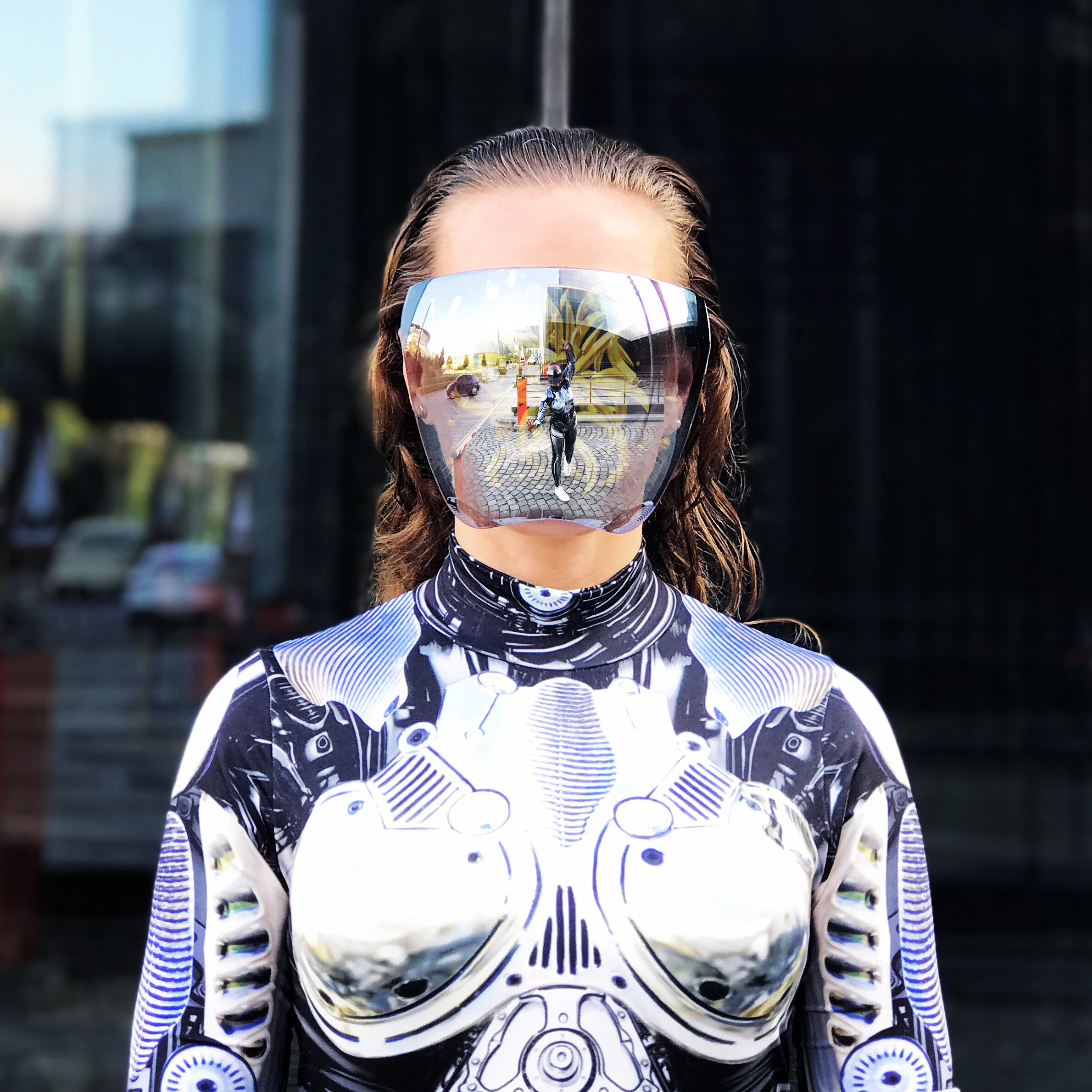 In the near future, I am thrilled to be creating interactive AR sculptures for the immersive festival Imaginaki, scheduled to take place in September 2023 in Wroclaw, Poland. Additionally, we have an exciting project underway in the city of Hanover, Germany, where I will be conducting training sessions on AR creation for participants, both through Zoom and in-person. The culmination of these efforts will be showcased during the exhibition Licht Zeit Labor II, also set to take place in September 2023 in Hanover.
Looking ahead, my global aspirations involve pushing AR technologies to a level where we can fully interact with them in XR (Extended Reality). While we already have some interactivity, like responses to a 'tap to screen' or audio reactivity, these interactions currently happen through our phone screens. My dream is for my sculptures to react to the movements of my body in physical space. Picture this: I dance with my AR sculptures and capture reels for Instagram, truly engaging with them in the digital world. This kind of seamless interaction is something I believe will become a reality in the near future, as we witness the latest developments in AR Glasses. I'm eagerly anticipating the evolution of AR technology, and I'm excited to explore the limitless creative possibilities it holds for artists and audiences alike.
I want to keep growing as an artist and experiment with different tools and techniques. I started out in AR because of my interest in the design part but I've also become really interested in the technical aspects as well. AR is such a complex medium with so many components: 2D animation, 3D modeling and animation, shaders, etc… The technology is always evolving, new software is released, new features are added, so there's really always something new to learn and every new technique or skill acquired opens doors for more creative possibilities. I love creating beautiful materials in my projects so at the moment I am really excited to dive into learning everything I can about shaders.
What is your dream project or collaboration?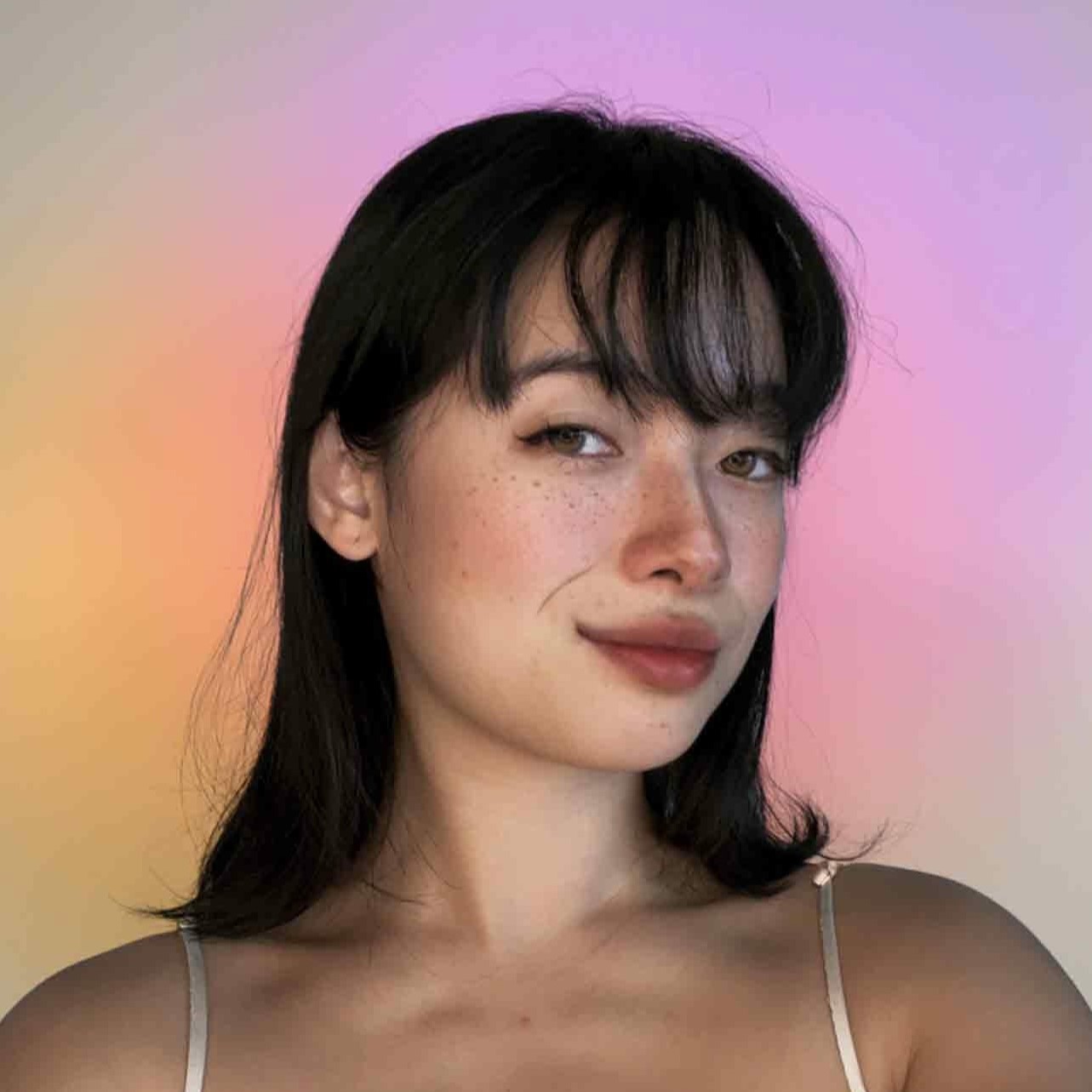 ‌@clarecreate
I'd love to team up with Marvel or Disney so I can create something that makes people feel like they've got superpowers. Plus I'm a huge fan! I also wouldn't say no to working with Apple, especially if it meant designing something for their new Vision Pro headset. Anything really that's all about pushing boundaries and making people's lives a little more exciting. Excited to see all the interesting experiences brands will come up with in the future!
@tobymosart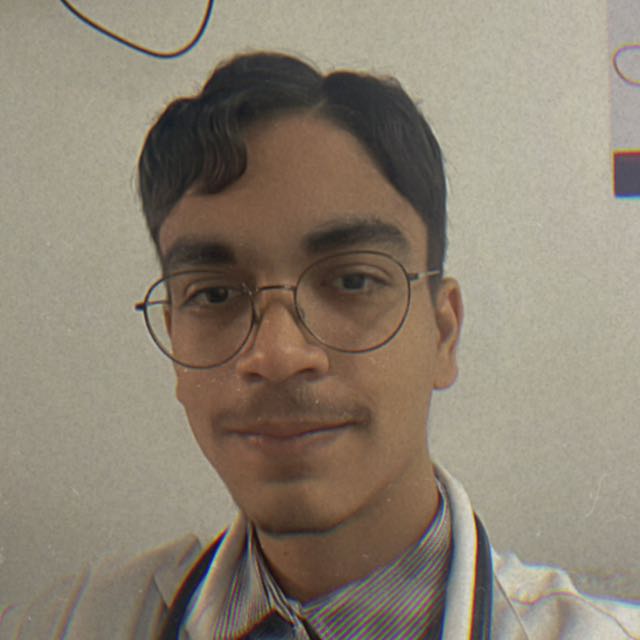 My most ambitious project is the creation of a Surgery VR Classroom, where surgical residents can train and refine their techniques in a safe and controlled space. To achieve this groundbreaking innovation, it would be necessary to have a seamless integration of medical expertise with cutting-edge Virtual Reality technology, and these two ingredients built the essence of what I want my career to taste like.
As for my dream projects, I hope to dedicate time to meaningful social projects, particularly focusing on anti-war movements.
@veraverze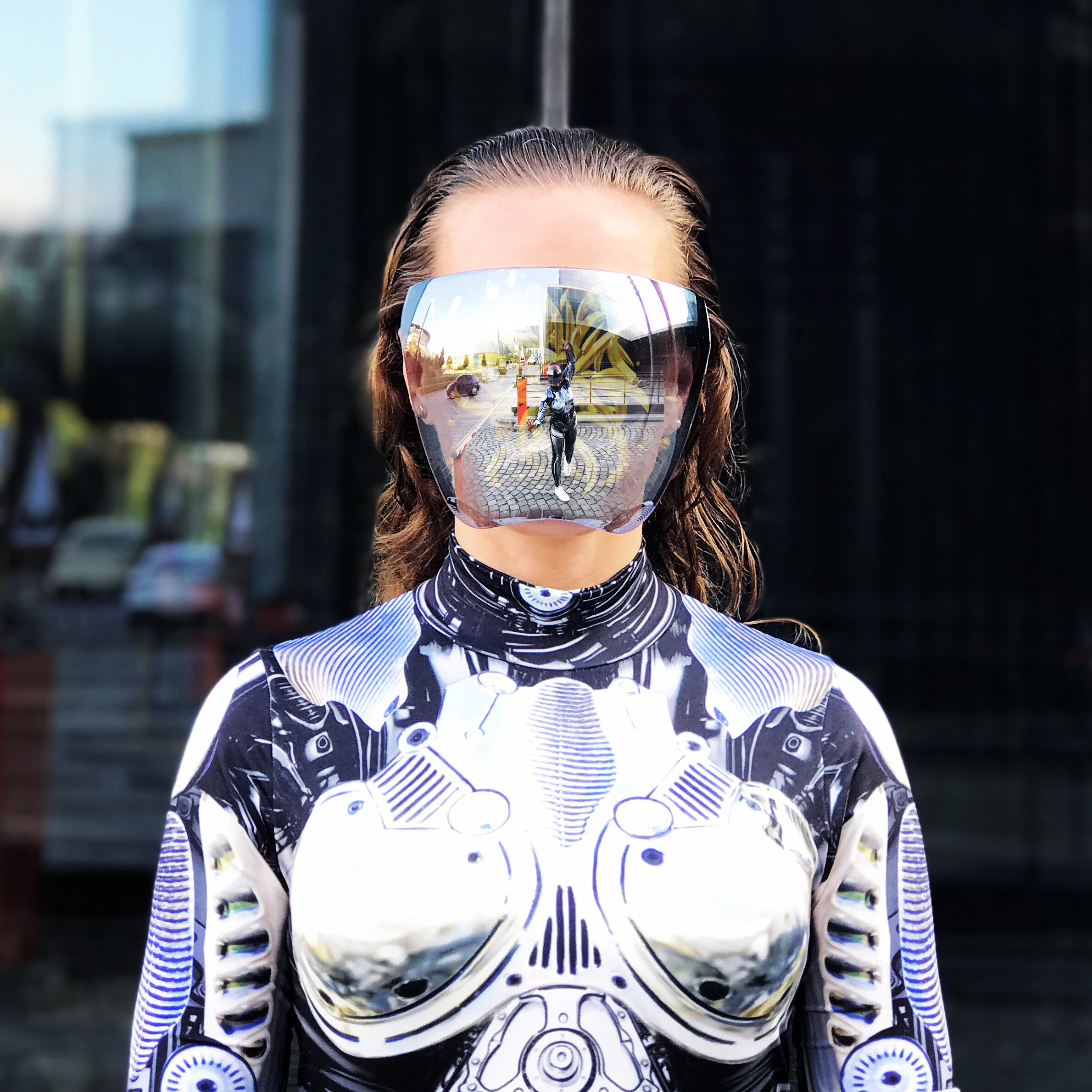 I dreamt of creating digital sculpture parks not only for the world's largest cities but also for smaller ones, enabling widespread adaptation of this innovative art form. However, it seems that we are still in the early stages of technology development, where face filters as well as mini-games, are taking the lead in AR applications. In the realm of augmented reality art, there are only a few creators and enthusiasts, and the sector is yet to see significant growth in both creators and appreciators of this unique art form. Despite the current landscape, I remain hopeful that as technology continues to evolve, the world will increasingly embrace and appreciate the creative possibilities offered by Augmented Reality in the realm of art. My passion for this field drives me to keep pushing the boundaries and contributing to the growth of AR art in every way possible. To dive deeply into my artistic journey please follow my website: viradg.com and my social media: Instagram and Twitter
I would really love to work on a big scale project people could experience collectively, at an event like a festival, a concert or a fashion show. Maybe even something permanent like a mixed reality experience at a theme park. Basically something big, immersive and magical. ✨
For a dream collaboration, I would just really enjoy working with other artists, whether they be in XR or not, to create really awesome innovative art together. I would love to collaborate with someone in fashion or music.
⭐⭐⭐
Never be afraid to conquer new heights! 🚀 Whether it's the world of XR or any other form of creativity that encompasses everything we create in our world! 🙌🏻✨
What's great about the digital universe? It expands our imagination and makes reality unique, which was once again confirmed today by our XR gifted guests! ⚡️ We wish you to shine just like they do, and we are absolutely certain that very soon, people will want to hear your stories just like they want to hear the ones of these Creators! 🤩🤩🤩